Mobile advertising has lead the digital ad market for a number of years and it continues to grow rapidly. Recent eMarketer data reveals that mobile internet advertising spend now accounts for 51% of the overall digital ad spend worldwide. Mobile, as a communication channel between consumers and businesses, has penetrated all business verticals, it enables developing markets in Africa and Asia to leapfrog stages of technological development to grow their economies.
As 2016 is rapidly approaching its end, we see the business mobile strategy discussion is being shifted from Mobile First to Mobile Native or Mobile Only. Consumers spend much more time with their mobile devices than desktop computers to consume digital content, communicate, play games and work. Mobile devices have become the major tool for people to research, purchase and talk about products and services they get from various brands. Therefore more and more brands go mobile to reach out their customers via the most effective marketing channel of today.
The mobile advertising sector is being driven by the number of mobile advertising companies. In this article we want to profile some of the top players in this market. Note: companies on the list are not in any priority order.
The Full List

Facebook Ads


Facebook Ads is Facebook advertising platform to advertise products and services across mobile (inside its Facebook, Instagram, Messenger apps) and desktop, via Atlas platform and Audience Network. It features the best in the industry targeting options, built upon Facebook users extensive profiles.
Founded: 2010
Headquarters: Menlo Park, US
Employees number: 14,500
Revenue: $18 billion (2015)
Going Global with Facebook


Abmob


AdMob is one of the largest advertising platforms to reach audience on both mobile and desktop run by Google.
Founded: 2006
Headquarters: Mountain View, US
Employees number: 100+
Funding: $47 million (4 rounds)
No. 4 Monetizing Your App – The App Developer Interview Series by AdMob.


Opera Mediaworks


Opera Mediaworks is a mobile advertising and marketing platform, it provides mobile advertising, content distribution, and monetization services on a global scale. It also publishes mobile insights reports on a quarterly basis that provide a macro-scale review of mobile ad ecosystem trends.
Opera Mediaworks → Mobile Advertising Possibilities Past to Present


Inmobi


Inmobi is a mobile-first advertising platform that connects brands, developers, and publishers via contextual and personalized ad experiences on mobile devices. It is the largest independent mobile ad network with global reach in markets like UK, Europe, United States, South Africa and India.
Founded: 2007
Headquarters: Bangalore, Karnataka
Employees number: 1000+
Funding:  $320.6 million (6 rounds)
Revenue: $262 million (2015)
Mobile Video Is Eating The World


Chartboost


Chartboost is a mobile games-focused ad platform that offers solutions to developers to grow their user base, monetize their inventory and make better data-driven decisions. It supports 90% of the top-grossing iOS and Android game developers, reaching over 1 billion active players around the world every month.
Founded: 2011
Headquarters: San Francisco, US
Employees number: 150+
Funding: $21 million (3 rounds)
Revenue: ???
Campaign Bid Types 101 with Chartboost


Applovin


Applovin is a mobile advertising technology company that empowers brands with a platform to create mobile marketing campaigns. It also provides brands with marketing automation and analytics to acquire consumers and re-engage them using real-time data.
Founded: 2012
Headquarters: San Francisco, US
Employees number: 122
Funding:  $4 million (2 rounds)
Revenue: $234 million (2015)
Join Applovin Team


Twitter / MoPub


MoPub is an ad server and programmatic exchange company acquired by Twitter in 2013. It provides a monetization platform for mobile app publishers. MoPub combines real-time bidding, ad serving, cross-promotional capabilities and ad network mediation into one platform.
Founded: 2010
Headquarters: San Francisco, US
Employees number: 100+
Funding:  $18.5 million (4 rounds)
Revenue: $25 million (Q4, 2015)
How the MoPub Marketplace Works


MobFox


Mobfox is a mobile advertising platform that on one side – helps publishers to  fulfill their mobile inventory potential via its single gateway for RTB, worldwide direct sales and in-house advertising revenue, on the other – helps advertisers to run optimized ad campaigns across more than 40,000 mobile publishers.
The MobFox Autopilot


Tune


Tune is a mobile marketing platform for the enterprise. It provides HasOffers all-in-one software solution for running ad campaigns, MobileAppTracking solution for mobile app traffic attribution and MobileDevHQ App Store Optimization tool.
Founded: 2009
Headquarters: Seattle, US
Employees number: 359
Funding:  $36 million (2 rounds)
Revenue: $60 million (2016)
We Are TUNE


AppsFlyer


AppsFlyer is a mobile advertising attribution and marketing analytics platform. It partners with Facebook, Google and Twitter to provide unbiased attribution for mobile advertising, mobile campaign analytics, in-app user engagement tracking, lifetime value analysis, ROI and retargeting attribution.
Founded: 2011
Headquarters: San Francisco, US
Employees number: 199
Funding:  $27 million (3 rounds)
Revenue: $5.1 million (2016)
How Mobile Marketers Improve Performance With AppsFlyer's Mobile Attribution


AOL Millennial Media


Millennial Media is a self-service mobile ad marketplace company acquired by AOL and it's become part of the ONE by AOL product suite. It provides solutions for advertisers to reach 190 million unique users in the US and 580 million worldwide, as well as to monetize more than 65,000 mobile apps.
Founded: 2006
Headquarters: Baltimore, US
Employees number: 500+
Funding:  $240 million (5 rounds)
Revenue: $86 million (Q4, 2014)
UGG & Millennial Media: Mobile Success Story


mtmy


mtmy is a mobile-first advertising agency run by Matomy Media Group. It provides cross-channel optimization via optimizing search, social, and programmatic campaigns according to a range of parameters, including location, behavior, device, OS, creative type, demographics.
mtmy mobile agency run by Matomy


Avazu Inc.


Avazu Inc.  is an online advertising and digital marketing service provider. Its platform connects ad buyers with mobile publishers on a global scale. Avazu positions itself as Chinese companies overseas promotion and marketing services provider.
Founded: 2009
Headquarters: Shanghai, China
Employees number: 219
Funding:  $48 million (1 rounds)
Revenue: $200 million (2016 estimate)
Avazu Mobile DSP


Mobvista


Mobvista is a mobile advertising company that specializes in mobile content distribution, mobile advertising, and game publishing. It helps advertisers, publishers, and affiliates to maximize revenue on their mobile inventory.
Founded: 2013
Headquarters: Guanzhou, China
Employees number: 243+
Funding:  $10 million (1 round)
Revenue: $118 million (H1, 2016)
Mobvista Leading Global Mobile Advertising Platform


Smaato


Smaato is the global real-time advertising platform for mobile publishers and app developers. It runs the largest independent mobile ad exchange.  Smaato's  self-service platform & ad server brings native, video and real-time advertising to over 90,000 mobile app developers and publishers. Acquired by Spearhead Integrated Marketing Communication in June of 2016.
Founded: 2005
Headquarters: San Francisco, US
Employees number: 213
Funding:  $43 million (5 round)
Revenue: $31 million (2016 estimate)
Smaato: Why Integrate The Smaato SDK?


Cheetah Ad Platform


Cheetah Ad Platform is the Cheetah Mobile mobile advertising solution for leading advertisers, developers, and publishers to reach and engage with global audiences. The ad platform is based on Cheetah mobile's own apps called 'Cheetah Apps' and a media ad network named 'Cheetah MediaLink'.
Founded: 2015
Headquarters: Beijing, China
Employees number: 1,000+
Funding:  $3.5 million (1 round)
Revenue: $16 million (2016 estimate)
Cheetah Ad Platform Introduction

Appnext


Appnext is an app distribution and monetization platform. It provides mobile publishers and marketers technology solutions for premium app monetization and app user base growth.
Founded: 2012
Headquarters: London, England
Employees number: 80+
Revenue: $39 million (2016 estimate)

"Building a Successful CPI Campaign: A How-to Guide" with Appnext


Appodeal


Appodeal is redefining the industry standard in intelligent ad mediation solution for mobile apps. Over 20,000 apps now earn higher ad revenue than ever, made possible by Appodeal's innovative publisher-first approach.
Appodeal – Programmatic Ad Mediation for Mobile Apps


Leadbolt


Leadbolt is the mobile advertising platform that combines mobile user acquisition and in-app monetization solutions. The quality of mobile users that it allows to reach is backed up by direct relationships and dynamic ad-serving technologies.
Leadbolt Flexible Advertiser Solutions


ClickDealer



ClickDealer is a Global Performance Marketing Agency, centered on developing solutions to fulfill marketing goals across the industry. ClickDealer offers a full range of services to help publishers, media buyers and agencies obtain peak performance with their advertising campaigns.
ClickDealer Global Performance Marketing Agency



AdCash


AdCash is an international advertising network that provides ad solutions to online publishers and brand advertisers globally. The Adcash platform gives advertisers access to deep level targeting, such as mobile device, operating system, location (including districts, counties, towns and cities).
Founded: 2008
Headquarters: Tallinn, Estonia
Employees number: 148
Funding:  $24 million (1 rounds)
AdCash Advertising Technology


minimob


Minimob is the performance-based CPI-bidding platform that allows advertisers and agencies to monitor results in real time and compare acquisition results against pre-defined KPIs.
|| minimob || Self-Serve User Acquisition & Monetization Platform


Airpush


Airpush is a push notification ad network that helps to earn higher eCPM on Android OS mobile inventory. The platform allows developers and advertisers to monetize inactive mobile users.
Founded: 2010
Headquarters: Denver, US
Employees number: 205
Funding:  $400k (1 rounds)
Mobile Ad Network Airpush


Glispa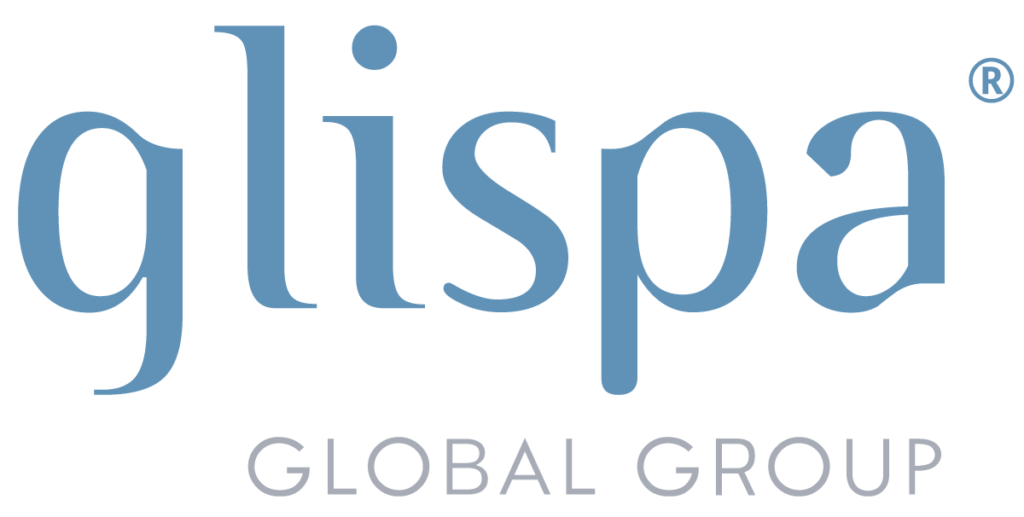 Glispa Global Group is a mobile ad tech pioneer empowering clients to activate global audiences across markets. Providing a full suite of technology-based services, Glispa partners with global advertisers, app developers and publishers, enabling them to reach their user acquisition and monetization goals.
The Glispa Performance Network (GPN) helps advertisers acquire high value users at scale, across thousands of publishers. VOLTU connects advertisers with social influencers worldwide in order to drive app installs and brand awareness on a performance basis.
Ampiri, Glispa's ad mediation platform, empowers app developers to gain full transparency and granular control over their entire mobile app inventory to improve revenue potential across multiple networks. Avocarrot, is the native programmatic supply-side platform (SSP) and ad exchange that helps app developers to monetize their app inventory via both programmatic and non-programmatically in a single platform.
Headquartered in Berlin with offices in Beijing, San Francisco, Tel Aviv, Athens, Singapore and São Paulo, Glispa employs a multinational team representing 45 nationalities speaking 32 languages. To get started with Glispa, connect with us: http://www.glispa.com.

Digital Turbine


Digital Turbine is a mobile app advertising company that provides products and solutions for OEMs, mobile operators, mobile app developers, as well as mobile publishers. Their end-to-end solutions for mobile operators & OEMs, and advertisers & developers, enable platform monetization and create a more engaging, superior user experience. Digital Turbine's products include Ignite – a complete application management solution that delivers frictionless app installs, Pay – a direct carrier billing solution, and Marketplace – a white labeled content store. Their Media arm features exclusive carrier inventory as well as being one of the largest independent user acquisition networks.
Founded: 2011
Headquarters: Austin, US
Employees number: 162
Digital Turbine app advertising company



Kimia


Kimia is a closed premium online mobile performance network. It partners only with top-performing advertisers and affiliates, which allow it to deliver high eCPM performance for mobile traffic and entertainment services.
Kimia mobile performance network



voluum


voluum  is a performance marketing tracking and analytics SaaS tool. Built using real Performance Marketing insights, it provides tailored campaign management for both web and mobile campaigns.
Performance Marketing Software – Voluum


Yeahmobi


Yeahmobi is an intelligent mobile advertising platform designed to help mobile technology companies reach global growth, acquire active users and monetize inventory. It operates in the field of consumer apps, mobile games, cross-border ecommerce, internet finance, lifestyle, travel and other industries, covering over 200 countries and regions, and delivering global coverage at large scale.
Founded: 2011
Headquarters: Xi'an, China
Employees number: 320
Yeahmobi Mobile User Acquisition Solutions Provider



CPAlead


CPAlead is a performance-based advertising platform that is focused on delivering best ROI for app App Owners and Mobile Affiliates. The platform is built on CPA lead PPC advertising model.
How to Advertise on CPAlead


AdCombo



AdCombo is a CPA affiliate network that building long-term relationships with advertisers, it features a brand new model of leads – Cash on Delivery, that implies paying commissions once a purchase is completed via phone.
AdCombo CPA affiliate network



Mobrain by Headway


Mobrain by Headway is a mobile marketing platform developed by Headway Digital. The platform features global reach, premium inventory consists of native, video and in-app display formats, on-fly optimization to meet specific KPIs.
Founded: 2010
Headquarters: Barcelona, Spain
Employees number: 150
Headway Studio Innovation Reel


Propeller Ads


Propeller Ads is an ad network that delivers ads to more than 100 million users from more than 200 countries worldwide. It provides publishers with CPA, CPL and CPM ad campaigns and maximize publishers income via efficient mobile and desktop traffic monetization solutions.
Global Advertising Network PropellerAds


Adperio


Adperio is a premier mobile advertising company that provides mobile acquisition solutions that helps apps generate installs that meet their KPIs. The platform ad tools allow to focus on post-app-install goals like quality of app users and retention.
Founded: 1994
Headquarters: Denver, US
Employees number: 50+
Adperio Mobile Advertising Company


Final Thoughts
The mobile advertising companies we've profiled in this article are movers and shakers in the mobile advertising arena. The future grow or mobile advertising will be defined by these companies. Their common features are having multiple funding rounds, that allowed them to build sophisticated advertising platforms with a range of ad formats and cutting edge targeting options, operating globally and being focused on video format adoption and continues development. Facebook, Google and Twitter stand out of the rest as the companies that heavily leverage data derived from their massive user base personal profiles.