This section features affiliate networks that support the CPI (Cost Per Install) commission type. With this model, desktop and mobile publishers are rewarded by advertisers for each mobile app install they manage to generate via their inventory.
For app developers, this commission model is an extra channel to grow the user base of their apps and augment their native traffic campaigns that are based on the app stores built-in search capability.
CPI affiliate formula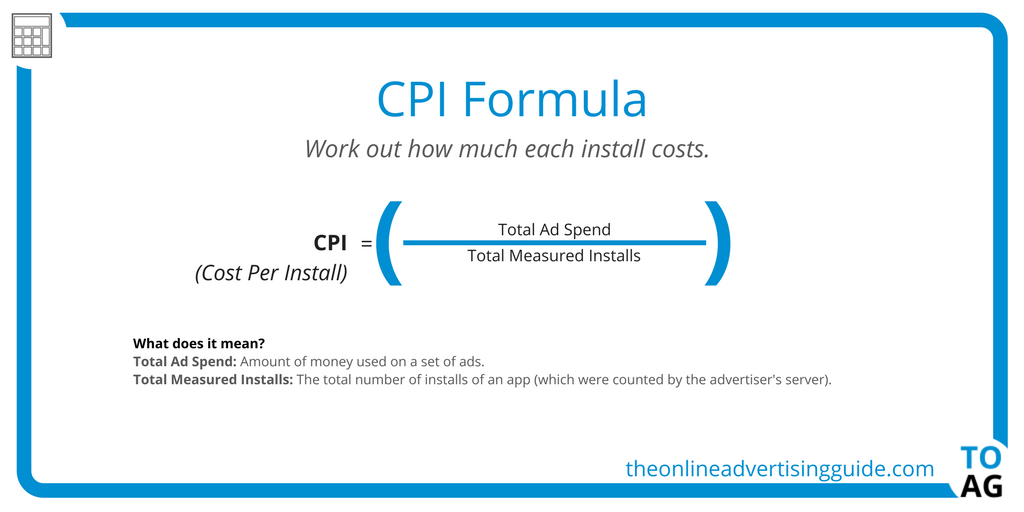 Source: The Online Advertising Guide.com
CPI Guide
CPI (otherwise known as Cost Per Install) is a model that is specific to mobile applications. Essentially, a brand is charged a fixed rate only when the app is installed by the user.
CPI Rates
Here are some affiliate CPI offers along with their platform and country in the table below.
| | | |
| --- | --- | --- |
| Platform/Network | Country | Rates |
| Aragon Advertising | US | $8 (gambling) |
| Aragon Advertising | US | $8 per installation |
| RevenueWire | US | $6.25 each file download |
| FinAff | US | $6.50 |
| Triad Media | US | $5.80 per each download and installation of app |
Here we've put together for you the best CPI affiliate networks that cover offers for all major mobile operating systems.
List of cost per install (CPI) affiliiate programs and networks