This guide will cover everything from being a utility affiliate, how you stand to benefit from getting involved and how to choose the best utilities affiliate programs.
Top Utilities Affiliate Programs
Utilities affiliate networks connect publishers with affiliate programs that promote utilities mobile apps.
These offers are especially popular for Android apps due to the nature of the platform that allows users to tweak things such as smartphone performance and save extra energy for their batteries.
Amongst the different kinds of Android apps that publishers can promote are smart tools, all-in-one unit calculators, LastPass' password manager, and more.
With a proper approach, which usually dictates working on quick-loading landing pages that highlight the utilities these apps bring, publishers are in a good position to generate high revenue.
Here we've gathered the best Utility affiliate networks for you.
What is a utility affiliate?
A utility affiliate is someone who promotes utility-related offers. They can do this best via dedicated utility affiliate programs.
The utilities niche is profitable and can generate large amounts of revenue due to its evergreen nature–users constantly need to maintain their phones.
Utility affiliates can earn revenue by promoting utility offers across multiple different channels.
The commissions in this vertical can be high, and there is a good supply of offers to maintain a passive income.
Top Utilities Affiliate Programs
Performcb - #1 Performance Marketing Network Worldwide
Below you'll find the main pros and cons of utility affiliate marketing:
Pros
Commission rates vary from brand to brand–on average most companies offer around 5% commissions.

Getting started is quick and easy, and you can sign up for free (and start selecting who you want to work with)

.
You can make use of advanced analytics features to improve your marketing strategy.
The minimum payout amount is around $50, which is low compared to some verticals.

Affiliate managers can offer expert insight and help you make the most out of your marketing campaigns

.
Tools for affiliate marketing campaigns include deep linking, product feeds, and more.
Utilities affiliate program example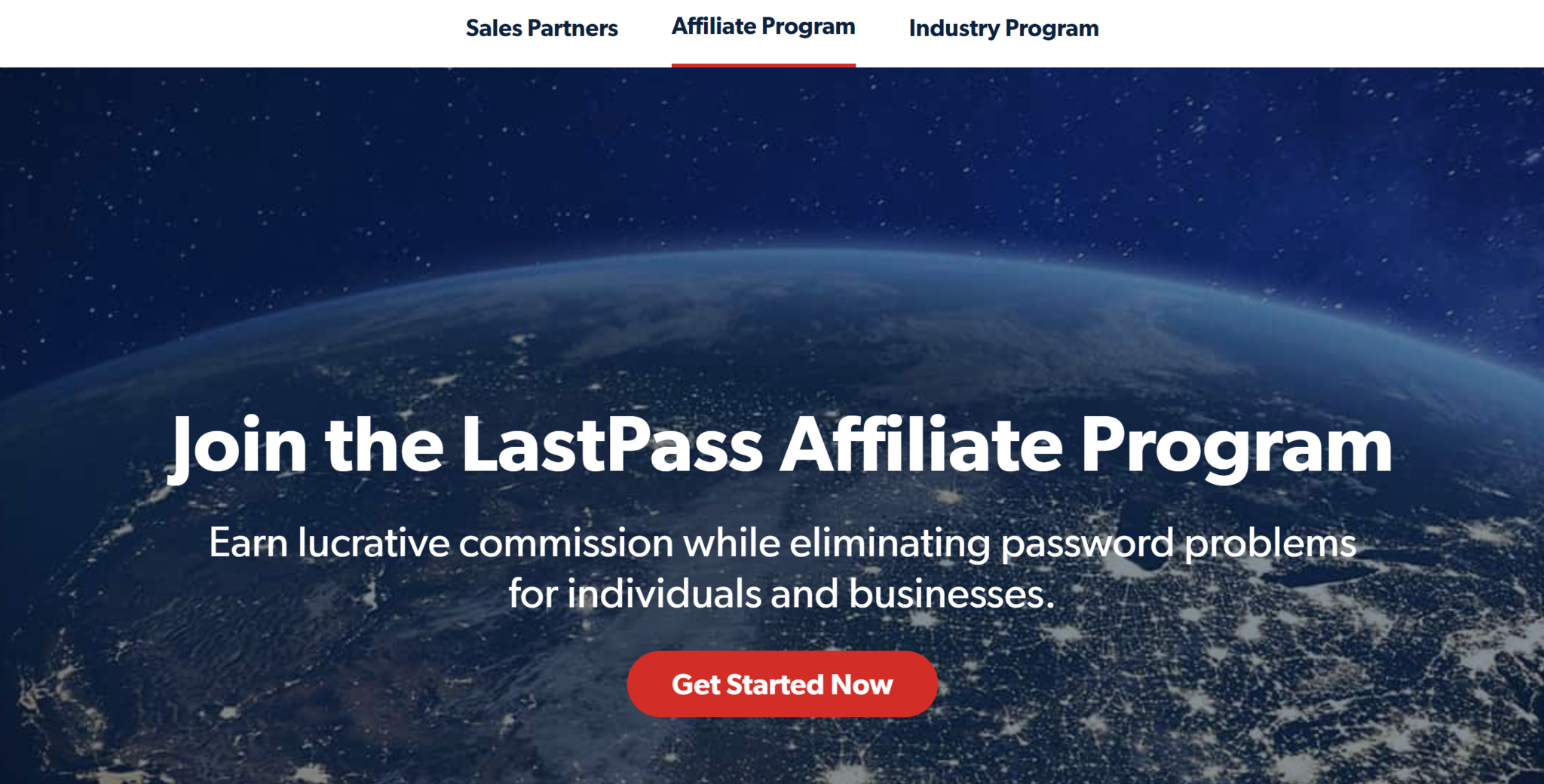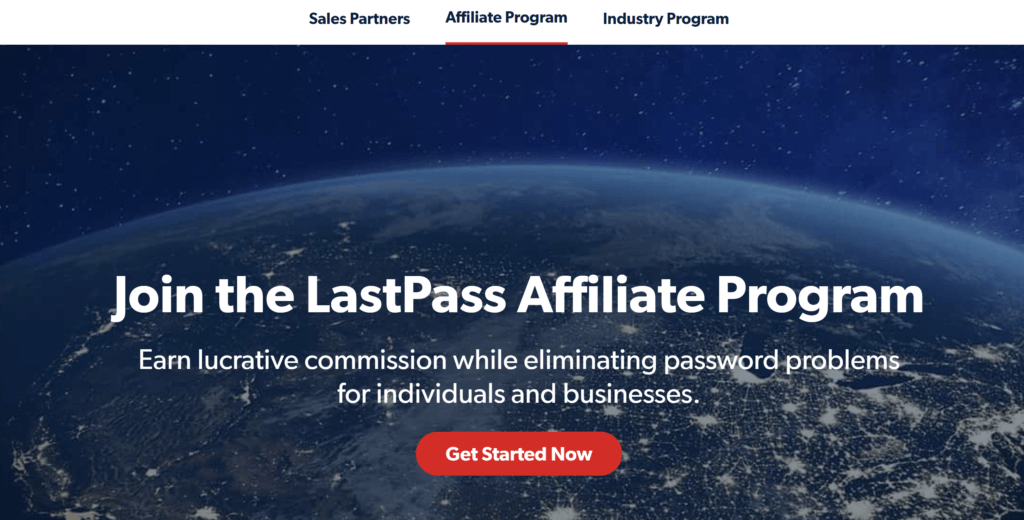 Source: LastPass
Cons
Cookie windows can vary, with some being much shorter than others.

Hard to get started if you don't have existing channels up and running.

Your content must be kept up to date and be well suited to your audience to do well.

Competition is high in this niche, especially if you target the most popular products.
Utilities affiliate offers are profitable and popular offers.
With names such as Moosend and LastPass offering compelling programs, there's an incredible amount of potential for affiliate marketers and brands.
How does utility affiliate marketing work?
Affiliates promote utility offers across their channels and earn money once a sale gets confirmed by the program.
Like most verticals, a utility affiliate program is an agreement between the seller and the affiliate marketer.
The goods and services seller partners with an external utility affiliate marketer to help advertise products and supercharge sales.
In other words, a utility affiliate acts as an intermediary between the seller and the customer.
It's a win-win for everyone involved when all goes well. The utility affiliate gets financially rewarded for advertising a product, the user finds an exciting deal, and the affiliate network earns money.
Some of the most reliable networks in this vertical include the following:
Awin
Wewe Media Network
Acceleration Partners
Mobidea
Zorka.Network
Evoleads
If you're new to affiliate marketing, the utility vertical offers plenty of opportunities, but having your own channels and the right audience is key to success.
Utilities affiliate program example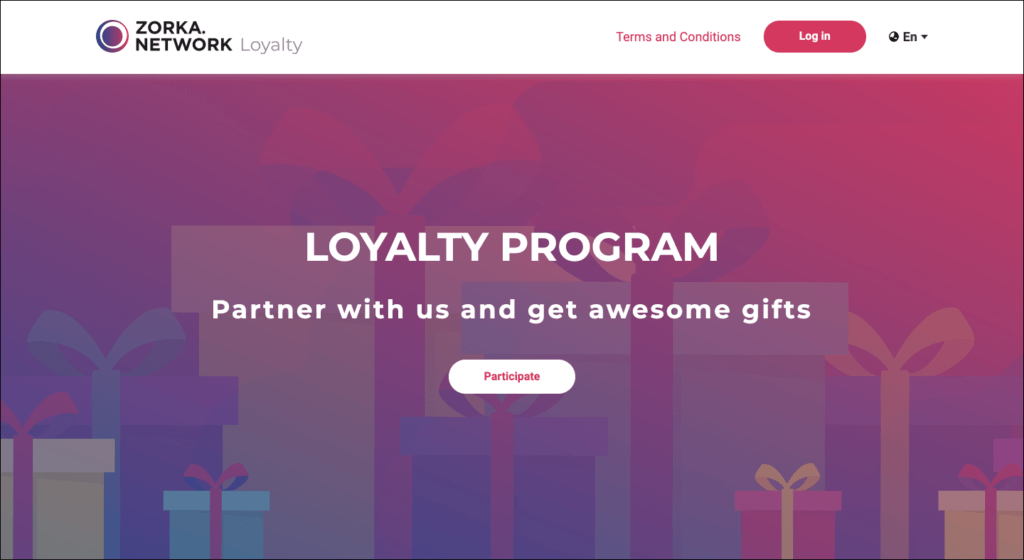 Source: Zorka.Network
Here's what the utility affiliate referral process typically looks like:
1. The utility publisher promotes specific links on their top channels–usually a blog or social media.
2. The user clicks the link the affiliate advertised across their channels.
3. The user makes a purchase at the end, such as paying for LastPass' password manager.
4. The utility network verifies the purchase before the marketer gets paid.
It's in the interest of these programs to have a strong relationship with their affiliates, and most are often long-term relationships.
Utility affiliates will need to work with the programs as best they can to maintain a steady flow of income throughout the year.
Success in this niche is particularly apparent when utility affiliates speak directly to their audience–an audience that trusts the marketer's recommendations.
How can you benefit from utility affiliate networks?
Utility affiliate networks provide affiliate marketers with a ready supply of offers they can advertise across multiple channels.
These affiliate programs enable marketing affiliates to focus on promotion without worrying about their weekly revenue.
Some of the best utility affiliate programs provide enhanced promotional tools, from mobile SDKs to ready-made custom creatives that affiliates can use immediately.
Some utility programs offer webinars and free utility affiliate case studies to help you stay on top with new insights.
For instance, in the Acceleration Partners program, affiliates will gain access to an expert team that's available to answer questions and help them succeed.
The best utilities affiliate networks provide timely payments and several options so affiliates can claim their earnings.
Earning income–on a passive level–is one of the key benefits for affiliates, and committed programs allow you to achieve that dream.
Utilities affiliate network example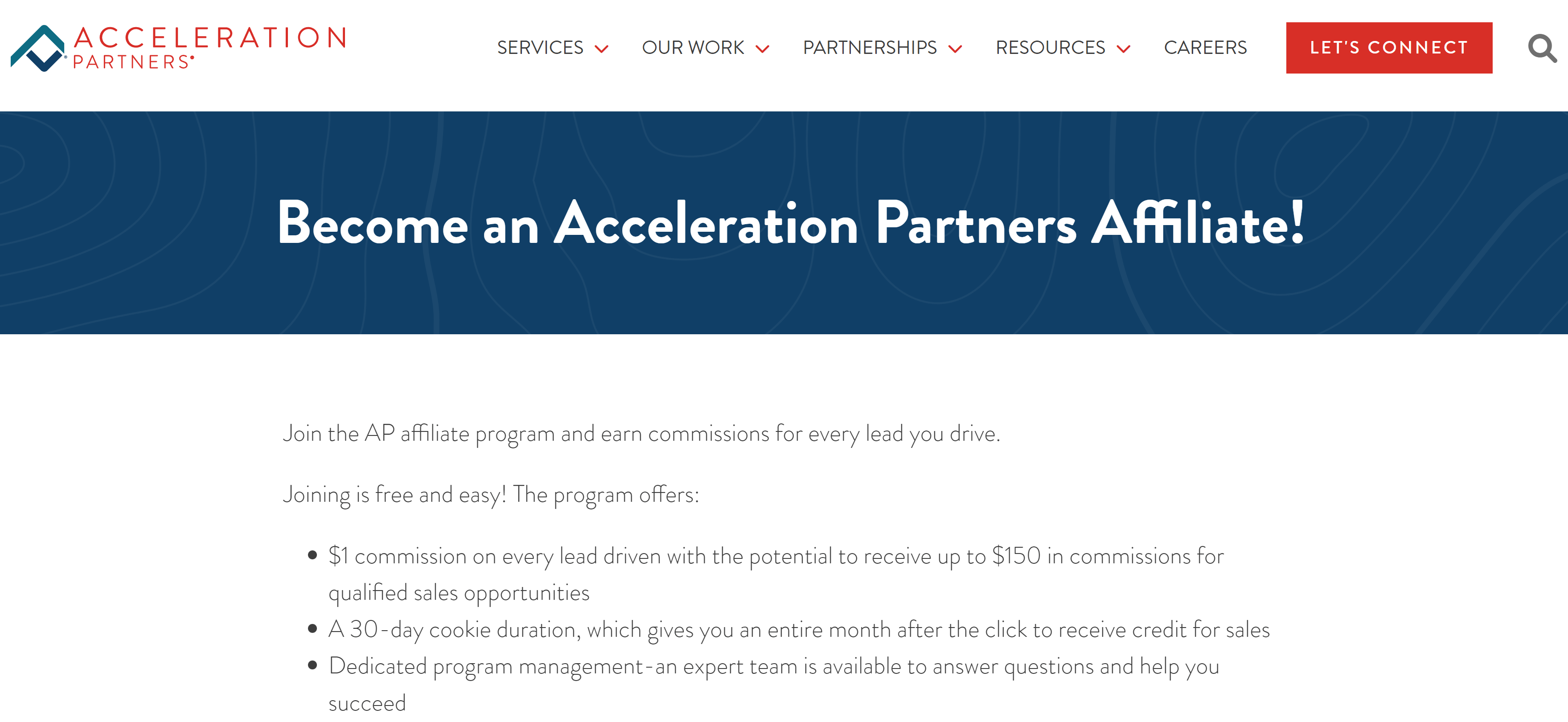 Source: Acceleration Partners
Utility affiliate programs regularly provide new offers, including in the following niches:
VPNs
File managers
WiFi performance apps
Online security
Data usage apps
Mobile browsing tools
Affiliate programs can provide affiliates with new offers over a long period of time.
While networks can close down, it's a relatively stable niche due to the constant demand for products and services.
The payouts are often middling to high, with some utilities programs providing up to a 40% RevShare.
LastPass' affiliate program allows affiliates to earn a minimum of 25% commission on purchases. It's also free to enrol with the program and easy to get started–affiliates don't have to pay anything.
LastPass asks affiliates to promote up to five trusted password management solutions; commission checks get paid directly.
These programs are essential if affiliates want to upgrade their profiles and keep earnings steady.
What to look for in utility affiliate networks?
How do you choose the best utility affiliate program? We've listed some crucial areas to focus on overall.
Payment options
The best utility affiliate programs provide affiliates with a number of payment methods.
The most common methods include PayPal and direct bank transfer, but you should look for programs that offer Payoneer and Wise as well–after all, the more choices, the better.
Promotional tools
The best utilities programs provide publishers with tools that speed up the conversion process and allow them to track sales as they go.
Utility affiliate tools example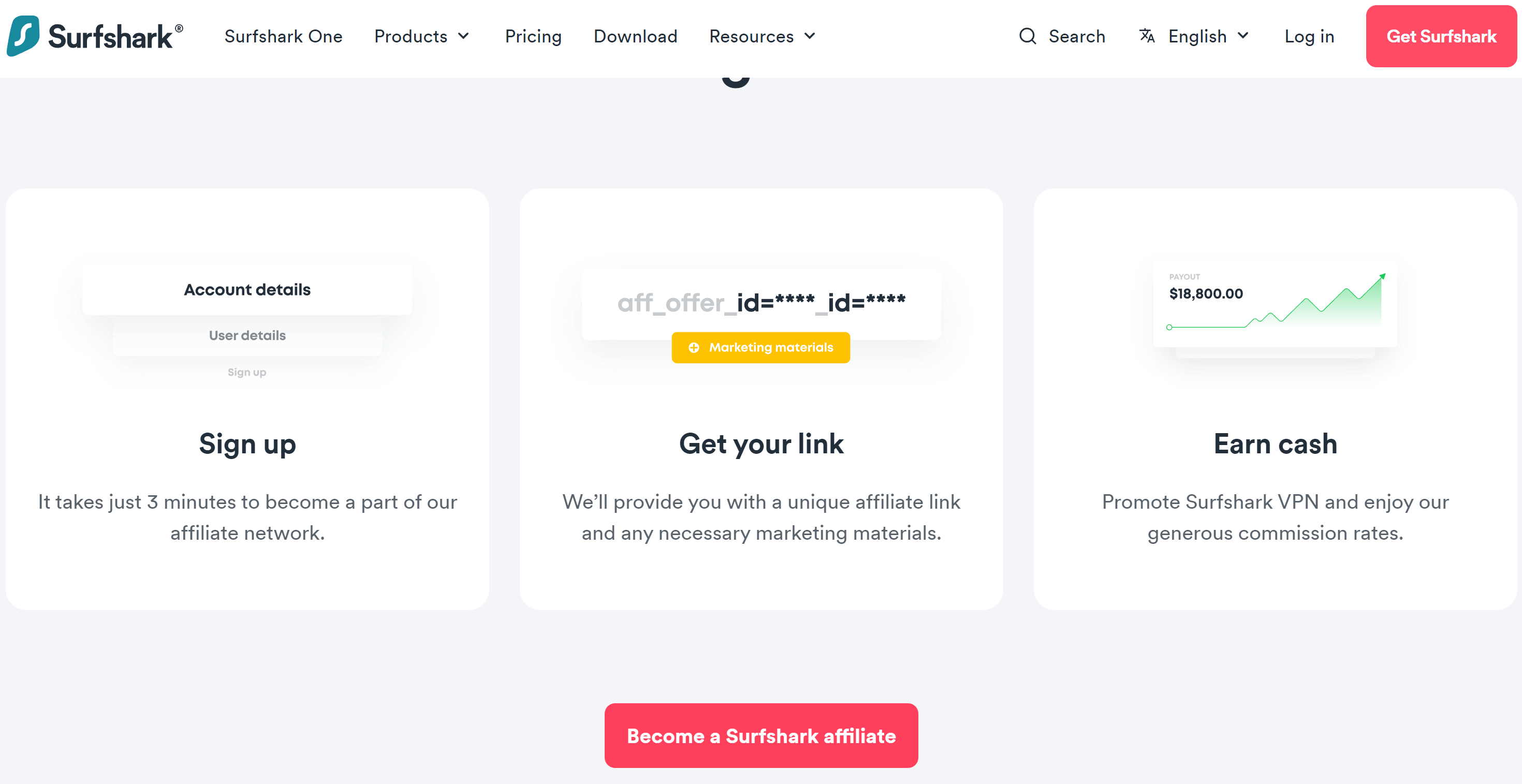 Source: Surfshark VPN
Look for programs that offer intuitive dashboards with concise reports, customizable widgets, and stunning creatives.
Commission rate
Commission rates across utility programs differ, but the best networks should offer at least a starting commission of 10%.
As for payout thresholds, these should start in the region of $50 and typically get paid monthly, although weekly is occasionally possible.
What are the biggest utility affiliate offers and their platform?
Here are some of the biggest utilities affiliate offers along with their platform in the table below.
| | | |
| --- | --- | --- |
| Platform/Company | Affiliate Offer | Payout Data |
| LastPass | 25% commission | Monthly payments |
| Bluehost | $130 per sale | Monthly payments |
| Surfshark VPN | 40% Revshare model | Choice of payments |
| IPVanish | 40% commission rate, then 30% recurring | Monthly payments |
| Moosend | 30% recurring commission | Monthly payments |
| Teachable | Up to 30% recurring commission | Monthly payments |
Here we've put together for you the best utilities affiliate networks that cover offers for all major mobile operating systems.
Get started with the best utilities affiliate networks
Utilities affiliate networks allow you to earn passive income and keep a flexible lifestyle while promoting exciting offers.
If you have a channel or other platform you can use to promote these offers, they're more than worth signing up for overall.
Check out our top utilities affiliate programs list and start boosting your income. We've put together the best utilities affiliate programs below.
List of utilities affiliate programs and offers

| Founded | Employees | | | |
| --- | --- | --- | --- | --- |
| 2022 | 10-50 | | | |
...to $450 payout), Betting (FTD, CPL, up to $250 payout), Software (CPI, CPS, up to $55 payout), Apps (utilities, VPN, cleaners CPI, up to $2.