This guide will cover everything from being a lead generation affiliate, how you stand to benefit from getting involved, and how to choose the best lead generation affiliate programs.
Top Lead Generation Networks
Lead generation affiliate networks connect publishers with affiliate programs that allow them to promote lead generation-related offers.
Lead generation networks are highly profitable and considered an overlooked but valuable vertical. These types of offers can provide mobile publishers with high payouts.
Our directory has a collection of the top lead generation affiliate networks for your mobile marketing strategy.
What is a lead generation affiliate?
A lead generation affiliate is somebody who participates in lead generation programs.
These individuals, typically entrepreneurs, sign up for one of these networks by providing their name and email address–the sign-up process is usually straightforward.
In lead generation, you don't always become affiliated (per se) with the company you're selling leads to–the aim is to create interest in the product or service instead.
Essentially all leads generated through these programs get generated through marketing and come from various sources, such as banner ads.
Top Lead Generation Networks
The affiliate earns commissions by selling or advertising products through their channels–this can be a blog or other medium, such as YouTube.
Below you'll find the main pros and cons of lead generation affiliate marketing:
Pros
You only have to fill out a form, be accepted by the network, and add links to your site to get started

.
The niche often uses tracking technology to ensure you earn for each referral.

Multiple options are available for different products and services–plenty of promotional choices in your desired area

.

You can usually advertise links and coupon codes on your site or other people's websites, social media, email and more

.

The ability to earn money passively affords a great deal of flexibility

.

Customers don't have to spend money for you to get paid–this is somewhat different from other forms of marketing

.
Lead generation affiliate program example

Source: FreshBooks
Cons
Affiliate networks can stop business quickly–getting comfortable with any one network is a flawed approach

.
You receive a very low ROI from leads given by inexperienced lead generation networks.

Companies may lose sight of the context or reason for the lead generation–this occasionally creates hesitant customers

.

You need to consider the leads you want to reach and convert

.
Lead generation networks can be more than worth your time.
With big names such as Fiverr and BlueHost offering great affiliate programs, there's a lot of potential for affiliate marketers and brands that want to get involved.
How does lead generation affiliate marketing work?
The key difference between lead generation and affiliate marketing is that in lead generation, you are not (strictly) affiliated with the company to which you're selling leads overall.
Your job is as a lead generator, and you must create interest in a product by reaching potential customers and convincing them.
While affiliate marketing has many similarities, including the ability to earn passive money and the same level of flexibility, lead generation can be a more challenging task.
The good news is that those with channels already set up will find the process much easier, and the best marketers will find considerable success.
In a nutshell: if prospects buy from the end buyer, you'll earn a commission for your efforts–this does depend somewhat on the network's rules.
Lead generation network example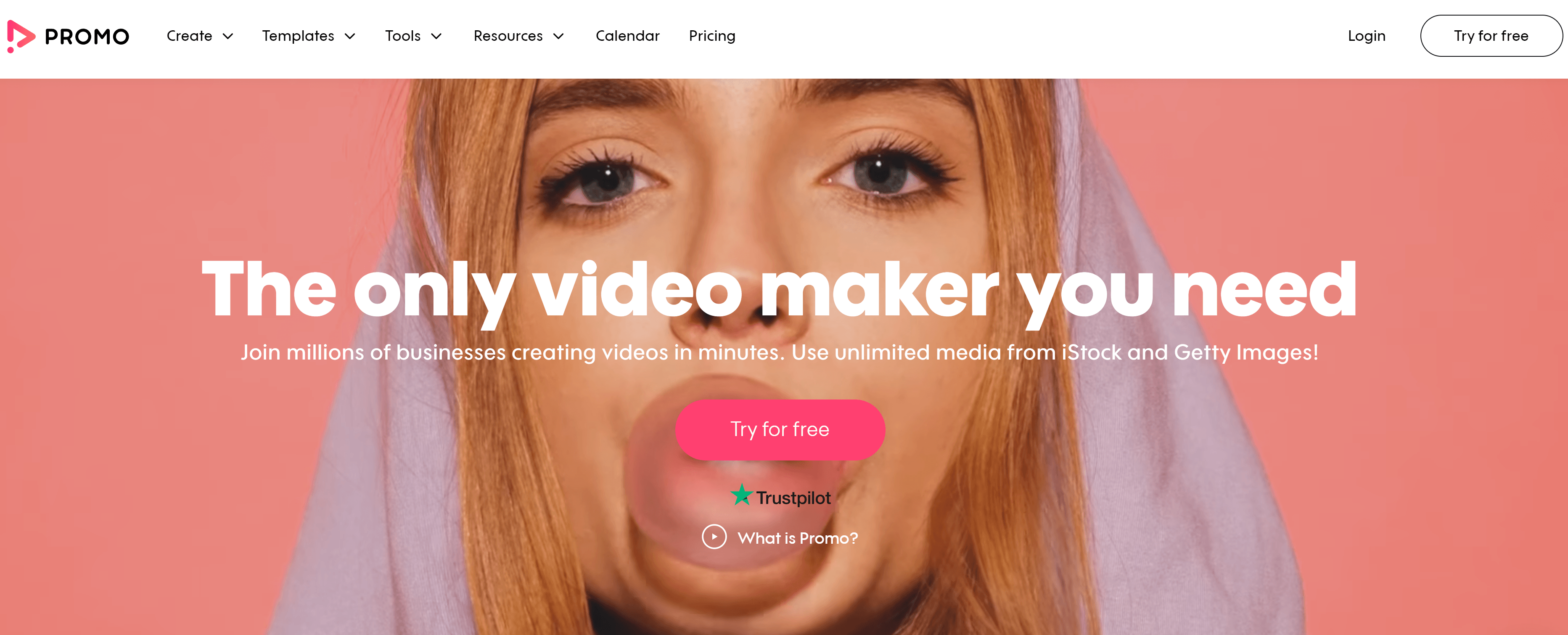 Source: Promo
Many marketers run websites and feature products on their blogs. The following are the most effective lead generation channels today:
Email marketing
Landing page and website optimization
Search engine optimization (SEO)
Content marketing
Social media marketing
The easiest way to think about lead generation is as customer acquisition. There are many tactics, channels, and strategies for generating leads.
Higher-value customers bring the best commissions from networks, although you will need a serious drive to achieve this.
The primary purpose of a business is to solve a problem by presenting its solution–thinking about this will significantly help your lead generation efforts.
How can you benefit from lead generation affiliate networks?
The primary benefit for most people is the flexibility and the ability to earn passive income anywhere with a stable WiFi connection.
Lead generation networks enable you to expand your pool of customers as they introduce you to new customer segments you weren't previously aware of; you can then use your acquired knowledge to your advantage.
Not only that, but there's the chance to increase your follower base–this depends somewhat on the network's rules, but in most cases, by creating and posting high-quality content, you can expand your reach online.
Of course, a greater reach online results in new email subscribers and, ultimately, new customers–in other words, your efforts quickly multiply.
Lead generation itself doesn't only help with finding prospects but can also present new business opportunities.
Most of the time, generating leads brings in more leads, and lead generation affiliate networks are a good place to start, even for those with more experience that want to boost their income.
Lead generation network example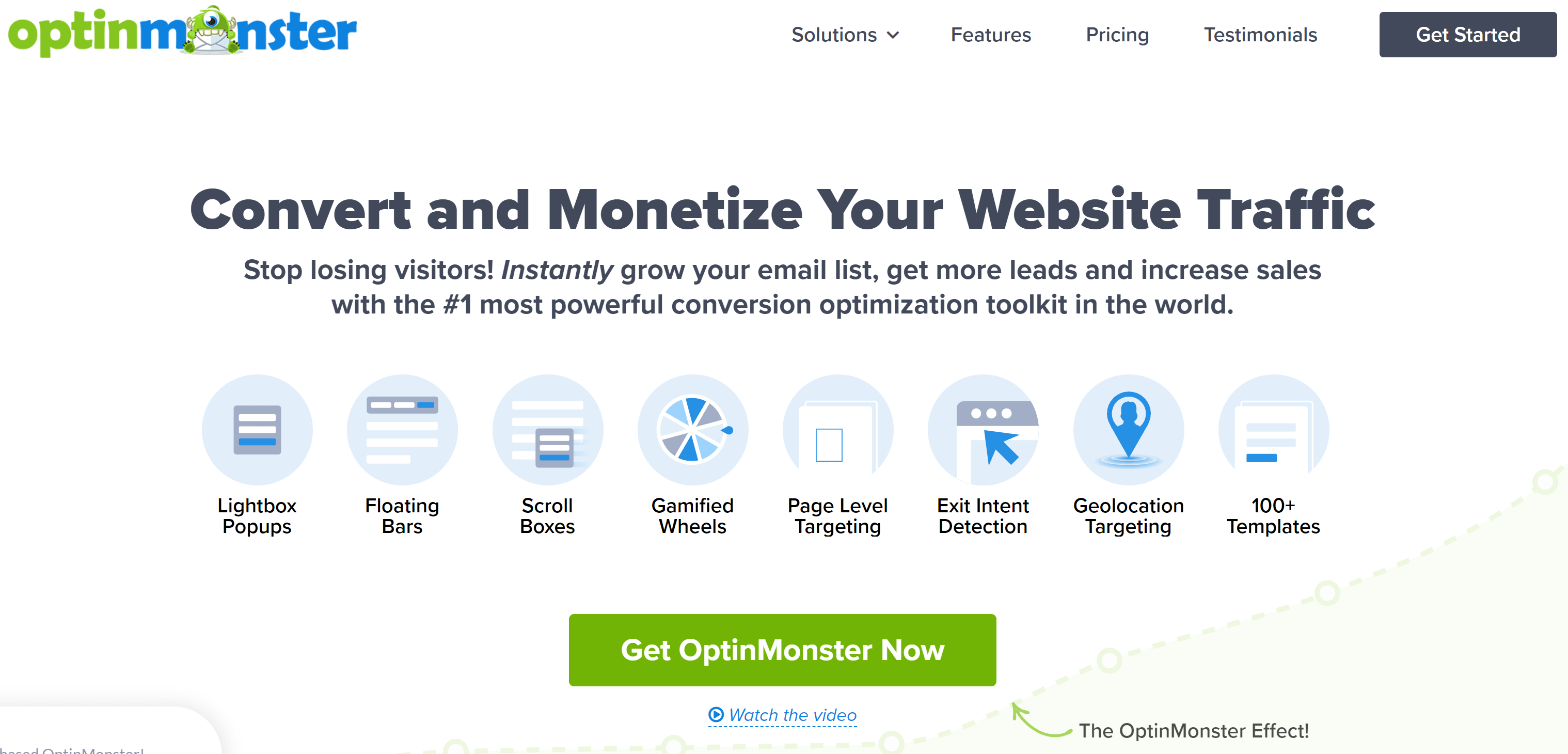 Source: OptinMonster
Third-party tracking technology allows you to see how effective your marketing has been, and they are a necessary part of lead generation networks. There are a lot of software tools available too that help you capture information.
The best lead generation networks come equipped with advanced technology, 24/7 specialist advice, and a global presence, so marketers don't get left out of the transaction.
For mobile marketers specifically, Mobidea is an affiliate network that delivers mobile offers.
To start lead generation affiliate marketing, you only need to fill out a form and add links to your site.
You sometimes get a commission from the affiliate network when site visitors click a link and purchase a product or service (depending on the model).
The more committed you are, the more success you'll find with lead generation affiliate marketing. There are few better answers for those who want flexibility in their work schedule.
What to look for in lead generation affiliate networks?
How do you choose the best lead generation affiliate program with so many of them on offer? We've listed some critical areas to look at overall.
Commission model
While most of the available programs use a pay-per-lead model, some will also pay you on commission.
Other models include cost per sale, pay per call, downloads, and app installs.
It's essential to check the commission model before signing up and think about what would work best for you.
Resources and support
Think carefully about the level of support you want from a lead generation affiliate network.
Some of the best programs give you access to a range of resources to help your lead-generating efforts.
24/7 support is not uncommon, and the best networks provide a dedicated customer success manager.
Reports and analytics
Knowing how your lead generation endeavours are going is a big help, and some networks provide full analytics to see what's working and what's not.
Third-party tracking technology and easy-to-use dashboards are some of the best tools at your disposal, so look out for them.
What are the biggest lead generation offers and their platform?
Here are some of the biggest lead generation affiliate offers along with their platform in the table below.
| | | |
| --- | --- | --- |
| Platform/Company | Affiliate Offer | Payout Data |
| Fiverr | $10 CPA + 10% RevShare | Payments made each month |
| Shopify | $58 for each user who signs up for a paid plan | Monthly payments |
| BlueHost | Starting at $105 per sale and $5 per lead | Monthly payments |
| SEMrush | Earn up to 40% recurring commission from each subscription | Monthly payments |
| Promo.com | Earn up to 30% for each sale | Monthly payments |
Here we've put together for you the best lead generation networks that cover offers for all major mobile operating systems.
Get started with the best lead generation affiliate networks
Lead generation networks are a fantastic option, allowing you to earn passive income flexibly.
If you have an existing channel you can use to promote products and services, they are more than worth getting involved with overall.
Just be sure to read each network's terms and conditions as better deals appear frequently.
Check out our top lead generation affiliate networks list and start boosting your income. We've put together the best lead generation affiliate networks below.
List of lead generation affiliate programs and offers