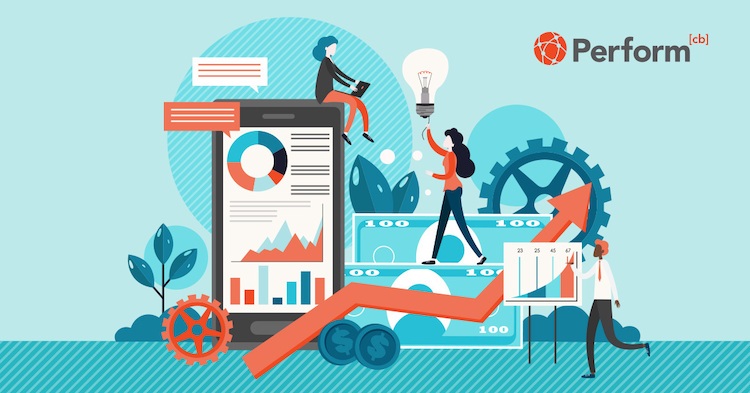 Mobile marketers have more data and user insight at their fingertips than ever before. The question is, are they using that data to its highest potential? Selecting the proper metrics to monitor can make or break a marketer as today's mobile ecosystem grows increasingly competitive. Perform[cb]'s gathered our top five favored metrics for mobile marketers to provide the best visibility into user behavior.

App Store Ranking

App store ranking can simply be defined as where an app ranks in the Apple or Google Play app stores. In 2014, 47% of users were downloading apps based on search results, which rose to approximately 65% of users in 2016 according to Apple. With this percentage of users steadily increasing, the clear trend is that app store rankings will continue to count for more year over year. Apple's search algorithm tends to favor those apps with higher rankings, providing those apps with higher user visibility. 
In order to optimize app store rankings, mobile marketers should follow app store optimization guidelines such as efficiently utilizing keywords in your app name and app store listing. Regular app updates (think at least once per month) can also help to boost organic rankings, in addition to maintaining positive user reviews and ratings. Learn how this mobile app achieved the #1 ranking in the App Store after running their keyword campaign with Perform[cb]. 
Cost Per Acquisition (CPA)

Cost Per Acquisition (CPA) can be measured by understanding how much a marketer must spend in order to acquire or convert an active, paying user. Acquisition costs can include a variety of expenditures including advertising spend, technology infrastructure or hosting fees, designer and developer salaries or contract payment, customer support, and legal assistance.
The opportunity for revenue generation within an app can help to determine a healthy CPA. For example, a paid app will want to keep acquisition costs below the cost of building and maintaining the app. The average Cost Per Install (CPI) from 2018-2019 for iOS and Android users combined was around $1.75, with the average Cost Per Registration (CPR) sitting around $3.52. Working with a well-versed Network or Agency partner can help marketers determine and implement an acquisition strategy to ensure healthy affiliate partner payouts and manageable CPA costs.

Lifetime Value (LTV or CLV)

Lifetime Value (LTV), also known as customer lifetime value (CLV), is defined as the amount of revenue driven by any individual user from the time of install to whenever the user no longer engages with the app. For some, it can take a long period of time for users to spend more within the app than the app spent to convert the user. By understanding lifetime value, mobile apps can determine how long users must be retained in order to be profitable. 
The easiest way for mobile marketers to ensure high LTV is to stay synchronized with the needs of their users. Reading reviews, listening to feedback, and rolling out regular updates can keep users engaged in the long-run, as well as maintaining stellar customer support and short response times. In addition to consistent updates, day-to-day app performance can also play a key factor in securing long-term users. Learn more about how customer lifetime value plays a key role in performance marketing here.  
Average Order Value (AOV)
Average order value (AOV) measures the amount spent by users in-app, and is most commonly utilized within the ecommerce vertical. Marketers can turn to this metric to understand how much their consumers are buying on average and to help drive strategy in determining whether or not marketers need to incentivize paying users to purchase more.
AOV can be improved by offering paying users additional products or services right before or at checkout. Last-minute promotions such as this have been known to have higher conversion rates, as the consumer is already in the buying process. Offering promotional pricing can also incentivize users to make purchases, with 93% of shoppers having reported using a discount code or coupon at checkout.
User Engagement & Stickiness
User engagement is among the most important metrics in the mobile space, as it informs marketers whether or not users are active within the app post-install. Measuring user session lengths and intervals, as well as screen views and engagement flow, are all helpful in enabling marketers to understand how users are engaging with their app. Session length educates marketers on how long users are active within the app during any given session, from opening the app to closing it; the longer the session, the more users are engaging with the app. Session intervals indicate the time lapsed between user sessions – the shorter the interval, likely the more favorable an app is to users.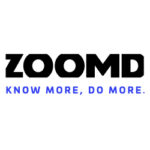 User engagement flow can be of the highest value to marketers as this informs them of how users are interacting with and moving through an app. User engagement can also be indicative of stickiness, which is calculated by dividing Daily Active Users (DAU) by Monthly Active Users (MAU). The higher this value is, the more users are enjoying and engaging with the app. 
The mobile space is booming, and it's no secret that mobile marketers have an incredible opportunity for scale in the stay-at-home economy. By tracking metrics such as these, mobile marketers can gain better insight into their user base to drive updates that cater to the users' needs, and in return see higher engagement levels and installs.
Looking to better understand your mobile audience? Reach out now to Perform[cb]'s team of mobile marketing experts to optimize your campaign and increase your ROI!