CPA (Cost-Per-Action) is the most advanced mobile advertising payment model. With this model, advertisers pay publishers for specific actions (like sales or registrations) that people make inside mobile apps after being engaged with ads.
To calculate cost-per-action for a specific action one needs to divide a total ad campaign spending on several specific actions that this particular campaign generated.
Pricing for various kinds of actions such as app installs, registers, purchases can vary from $4 to $75 per action. The CPA advertising model is the roots of digital affiliate marketing. We've analyzed the best CPA Advertising Networks in this directory.
CPA example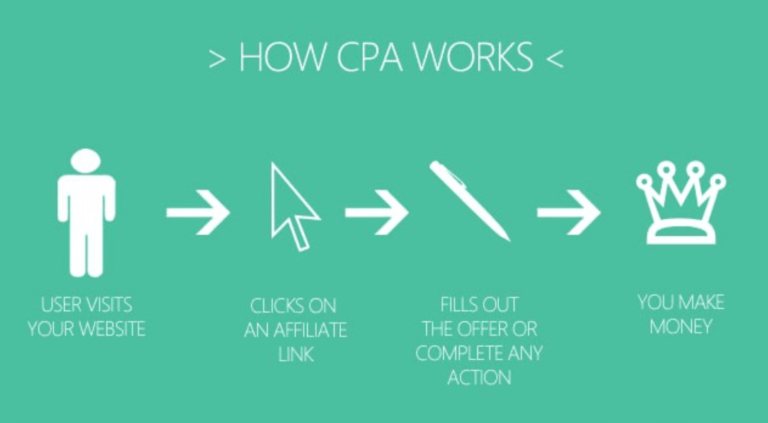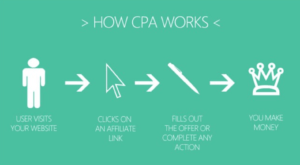 Source: BigCommerce
CPA Advertising Benefits
CPA advertising allows advertisers to control their costs and achieve specific objectives. The key advantage is that there is no cost to them until an action is taken, which maximises their return on investment.
This model of advertising is also a good choice because advertisers can track multiple channels with ease. Effectively this makes CPA advertising risk-free, and it is the job of the publisher to create compelling content that inspires customers to take action.
Of course, there is a downside to CPA: the cost. Advertisers will pay more for this form of advertising, although that comes with the safety of knowing that they will most likely achieve their advertising aims.
CPA formula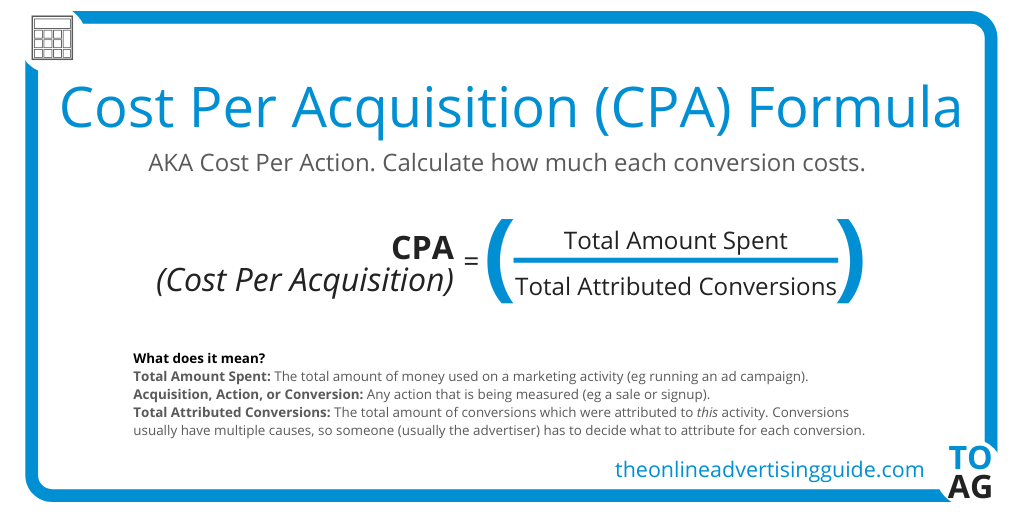 Source: The Online Advertising Guide
Other benefits include:
It's a good form of advertising for those who have a well-developed market
Advertisers don't have to rely on clicks to generate revenue
It allows advertisers to generate site engagement with a specific action
Below we've listed the best CPA networks and platforms so you can get up and running without hassle.
List of the top CPA ad networks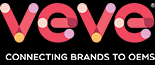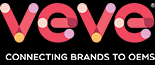 CONNECTING BRANDS TO OEMs
10
(1 vote)
(1) REVIEWS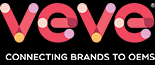 | Founded | Employees | | | |
| --- | --- | --- | --- | --- |
| 2006 | 101-200 | | | |
...network • Achieve your advertising KPIs - All inventory bought is on performance KPIs such as CPI, CPA, CPC, CPV, etc.
VEVE is a performance marketing platform from Affinity Global Inc. that offers unique advertising experiences across OEMs, browsers and telcos. With native, high-performing ad formats – Tiles , Notifications, Universal, unique media placements and customization opportunities, the platform is empowering brands to achieve their advertising KPIs such as sales, app downloads, website visits and user engagement. Additionally, it provides creative and operational support across different languages and locations including the US, UK, EU, IN, ID and CN. VEVE also has its proprietary reporting dashboard to access deep data insights to optimize conversions and user engagement. VEVE also unlocks newer monetization avenues for OEMs and browsers while enhancing users' online journey.
Key Features
• Boost new user acquisition – Reach 500+ MN captive audience beyond search and social media network
• Achieve your advertising KPIs – All inventory bought is on performance KPIs such as CPI, CPA, CPC, CPV, etc.
• Highly engaging native ad experiences – Get high conversion rate with non-intrusive, user-friendly ad formats (Tiles, Notifications, Universal) and unique media placement
• 100% Brand safe environment – Custom reporting dashboards for complete transparency, real-time insights, and optimization opportunities
• End-to-end campaign management – Creative and operational support across different geographies (US, UK, EU, IN, ID, CN) and in multiple languages
Learn more about VEVE