Trying to find the top mobile app developers and game development companies in the US? Not a problem.
There are a range of app and game developers in the US, operating on both a freelance and full-time basis. They are available for you to hire in major cities, including New York, Chicago and San Francisco.
As the US is one of the biggest markets in the mobile app development industry, it's important to find the best app developers out there. We've listed the top US mobile app developers in our directory.
The US has been for a long time the biggest app market in the world, only recently being surpassed by China for number of downloads in 2015. There are currently over 100 million users in the country access the internet with a mobile device, and in 2014 the iOS App Store alone made $10 billion worth of earnings for developers.
The app developer market in the USA is, as a natural consequence also in extremely good health. Estimates say there were about 1.66 million app economy jobs in the US at the end of 2015, up from 750,000 in 2013. From big-name companies to niche and boutique studios, the landscape is rich with choice. This guide will help you guide that landscape, giving you the tools you need to choose the right developer for your app
The guide is divided in the following sections:
We'll begin with a quick overview of the app developer market in the USA
The app developer market in the US
As of 2014 there were an estimated 680,00 mobile app developers in the US, and Actonline says 74% of all global development companies are found in the USA.
As you would expect, distribution is heavily skewed towards cities, the main hubs being San Francisco, Los Angeles, Boston, New York and Chicago. However, the sheer number of app developers, and the size of the country, means that despite there being a high number of devs in urban centres, about 82% of developers are actually outside cities. The map below is a representation of the distribution of development companies across the United States.
App development company distribution in Contiguous USA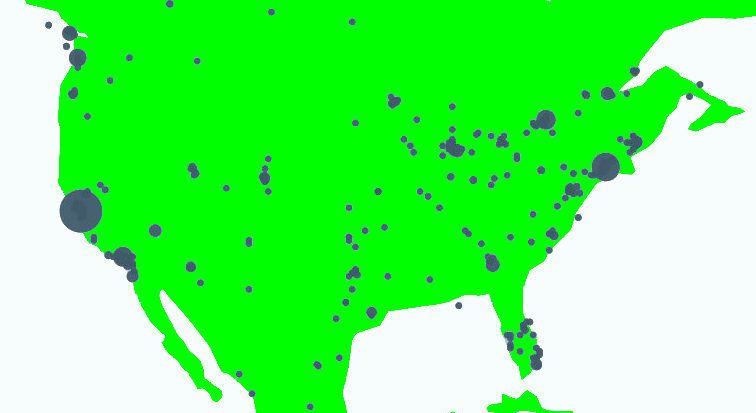 Source: Cariboudigital.net
If you leave in the United States, chances are there's an app developer near you. Having spoken of the strength of the app economy and where devs can be found, the next question is how much does app development cost?
US app development costs and statistics
App development costs can vary not only from developer to developer, but from platform to platform – as well as naturally rising with the complexity of the app. Prices for developing an iOS mobile app can average around $27,000, with cost decreasing to $23,000 for Android (though this is on the rise as Android gains market leadership) and $18,000 for Windows phone.
Below is a graph representing the range of rates and median average rate one can expect to pay an app developer for iOS and Android apps.
Range of app development costs per hour in US (US Dollars)
Data source: Nine Hertz
The relatively high top end prices, compared to global rates, are because the best developers in the world can be found in the USA, and they bring the mean average up considerably (which is why we've chosen to show the median instead). However, the US also has the biggest range of rates, and while we don't recommend going for the bottom-of-the-barrel rate, there are plenty of talented and award-winning developers at all points on the scale.
Top US App Development Companies:
How to choose an app developer in the US
There's two major sections this divides into: research you can do on your own, and the interview phase with the app developer, where you'll explore their skills and expertise while they try to understand your business and your app. The research you can do at home is as follows:
Review their portfolio: not only to see how many apps they've made and how successful they've been, but also to see which industries they've worked for. A niche social network app has vastly different characteristics and challenges to a mobile enterprise app for industry. Experience in your specific field of business is just as important as development skills.
Recommendations: ask others in your industry who have launched successful apps to recommend a developer, or find out who made the most successful apps if there's an industry benchmark.
List of mobile app development companies in the USA
25+ Years of Custom Software Development Experience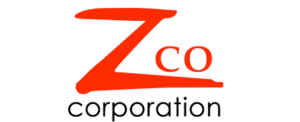 Zco Corporation has over 25 years of custom software development experience and is an industry leader in mobile app development. As a established and dependable vendor, Zco has built best-selling award winning apps for small businesses to fortune 500 companies worldwide.
Learn more about Zco Corporation