Are you looking for the top mobile app developers in Australia? We've got you covered. There are a broad number of Android and iOS (iPhone) app developers and app development companies in Australia, operating on both a freelance and full-time basis. They are available for you to hire in the key cities, including Sydney, Melbourne, Perth and Brisbane.
The app market continues to grow in Australia, so it's important to find the best of the best. That's why we've listed the experts in our directory below.
Australian App developer example
Source: Appello
Australia App Developers Guide
The Australian app market is continuing to grow at a rapid pace, so you'll need the best developers for the job. You can find our app developer guide here.
Keep in Mind: There were almost 20,000 new app developers hitting the Australian market between March 2017 and January 2019.
Number of App Developers Australia
Here are the number of app developers in Australia:
New South Wales – 68,000 developers
Victoria – 38,000 developers
Queensland – 15,000 developers
ACT – 6,000 developers
West Australia – 3000 developers
South Australia – 3000 developers
Tasmania – 1000 developers
Source: Business Insider
App Development Costs
Here are the estimated costs of app development in Australia based on the complexity of the app, as shown in the table below.
| | | |
| --- | --- | --- |
| Type of App | Estimated App Development Cost | Average |
| Simple apps | $50k – $100k | $75k |
| Basic database / API app | $100k – $150k | $125k |
| Multi-featured / Enterprise Apps | $100k – $250k | $175k |
Source: Gomeeki
Here we've put together for you a list of the best Australian app development companies so you can enhance your strategy.
List of mobile app development companies in Australia
Leading Mobile App Development Company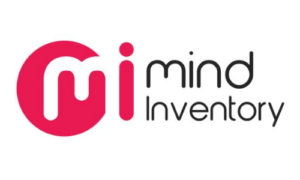 ...IT Consultant and a Digital Specialist based in India with offices in other nations including USA, Australia, Scotland and Chile.