Are you looking for the ultimate Australia app developers? You're in the right place. App developers in Australia create intuitive, high-quality mobile apps that showcase your products and services in the best possible light.
This guide will share tips and tricks on finding the most suitable mobile app developers in Australia from our curated list.
Top Australia App Developers
There are a broad number of Android and iOS (iPhone) app developers and app development companies in Australia, operating on both a freelance and full-time basis.
They are available for you to hire in key cities, including Sydney, Melbourne, Perth and Brisbane.
The app market continues to grow in Australia, so it's important to find the best of the best. That's why we've listed the experts in our directory below.
Let's explore the benefits of working with a top Australian app developer and find out who the best players are in the industry.
The app developer market in Australia
The mobile app market in Australia is projected to grow by 7.77% (2022-2026), and there's a high demand for apps, so naturally, it's full of great app developers too.
There are a number of app development agencies in Australia that create Android and iPhone apps for enterprises, small businesses and everything else in between.
These developers help entrepreneurs strategize, code, and establish their apps across the App Store and Google Play.
In fact, you can find some of the most trusted app development companies in Australia, from Idea Box to Upcore, Wave Digital, Appetiser, and Butterfly.
Australia app developers are entrepreneurs, business strategists, and top product engineers who combine business strategy and automation to build customer and employee experiences that rival the best in the industry.
Australia app developer example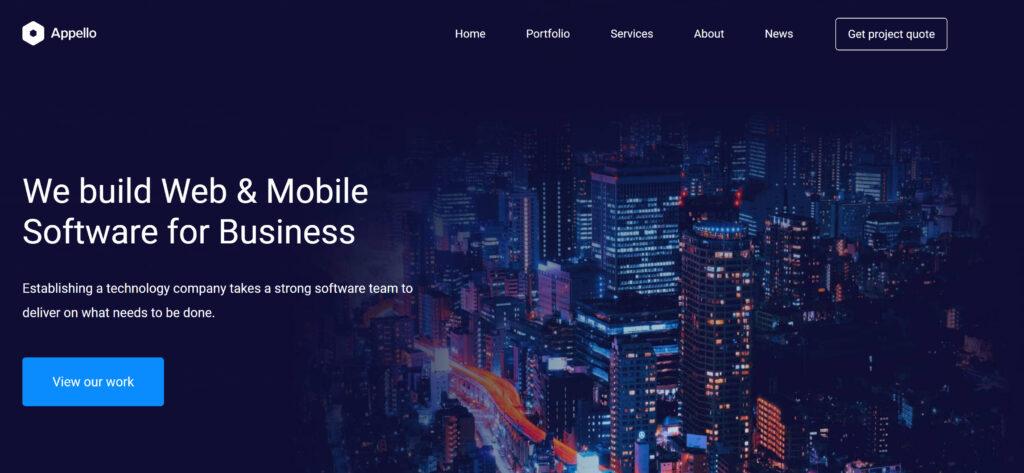 Source: Appello
Mobile app development companies in Australia have hands-on experience with the latest tech and trends and develop mobile apps for both the App Store and Google Play.
Most Australian developers cover both platforms, although some may specialize in either iOS or Android apps and have knowledge of multiple technology stacks available in the app development game.
Top Australia App Developers
Australia app developers are known for delivering cutting-edge digital solutions with high-quality mobile app development. If you're looking for top mobile app development companies in Australia, you won't be short on choice.
Native mobile app development services for both iOS and Android often include custom UI design and offer award-winning mobile app development that gives your mobile app the best shot at success.
Why work with an app developer based in Australia?
For many reasons, primarily among them being the outside-the-box thinking and large range of app customisation options that you get from the app development space in Australia.
There's a strong focus on UI elements from Australian app developers that enable a user's progress within an app and devise a scalable architecture, as well as provide that critical post-launch technical support.
Mobile app development companies in Australia specialize in developing apps for Android and iOS, including web design. These app developers focus on the following areas:
Cross-platform custom apps: They use a codebase that quickly syncs across platforms, ensuring app consistency.
RPA: A rule-based technology where a bot is programmed to carry out the work–increasingly popular and enables businesses to automate quickly and efficiently.

Smart UI design:

Mobile apps that are crafted to reflect your brand personality with intuitive interfaces.
Top-notch quality assurance: Software optimization that detects bugs, threats, and other technical problems.
Exciting VR and AR apps: They build mobile apps that give your users an interactive, real-world experience with new technology.
Australia app developer example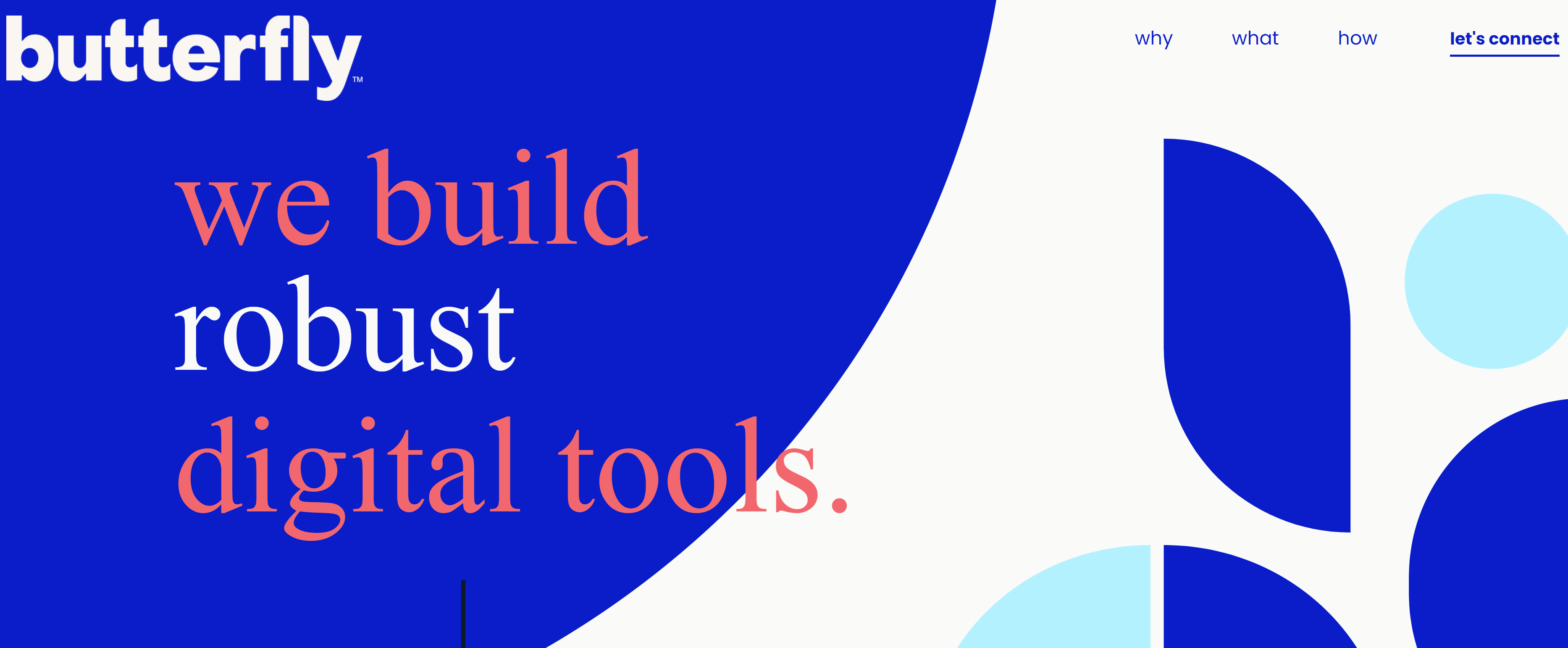 Source: Butterfly
App development companies in Australia often provide you with a customized and highly scalable team that focuses on end-to-end app development services.
For example, iOS developers are typically seasoned with Objective-C, Swift3, Xcode5, and the iOS 15 and 16 SDKs, while Android apps get built with top tech frameworks, including Flutter, Kotlin, and PhoneGap (now known as Apache Cordova).
[leadformly id="app-development"][/leadformly]
These Australian app developers perform cross-platform development by leveraging programming languages, such as Swift, Java, and Ionic, to create mobile apps that operate across all mobile platforms.
Australia is the home of Atlassian, Afterpay, WiseTech, Xero and Telstra, so innovation and embracing new technology comes naturally.
How much does hiring Australian app developers cost?
Here are the estimated costs of app development in Australia based on the complexity of the app, as shown in the table below.
| | | |
| --- | --- | --- |
| Type of App | Estimated App Development Cost | Average |
| Simple apps | $50k – $100k | $75k |
| Basic database / API app | $100k – $150k | $125k |
| Multi-featured / Enterprise Apps | $100k – $250k | $175k |
Source: Gomeeki
The total pay for an Android mobile app developer in Australia ranges from $125,000 to $140,000. The total pay for an iOS mobile app developer in Australia ranges from $115,000 to $135,000.
The total cost will also vary based on the following:
Developer experience (in years)
Mobile app features (level of complexity)
Customization
Size of project
UI design
The larger the project and the more experience required, the higher the cost, so think carefully about the scope of your app and how many of its features are necessary.
Australia app developer example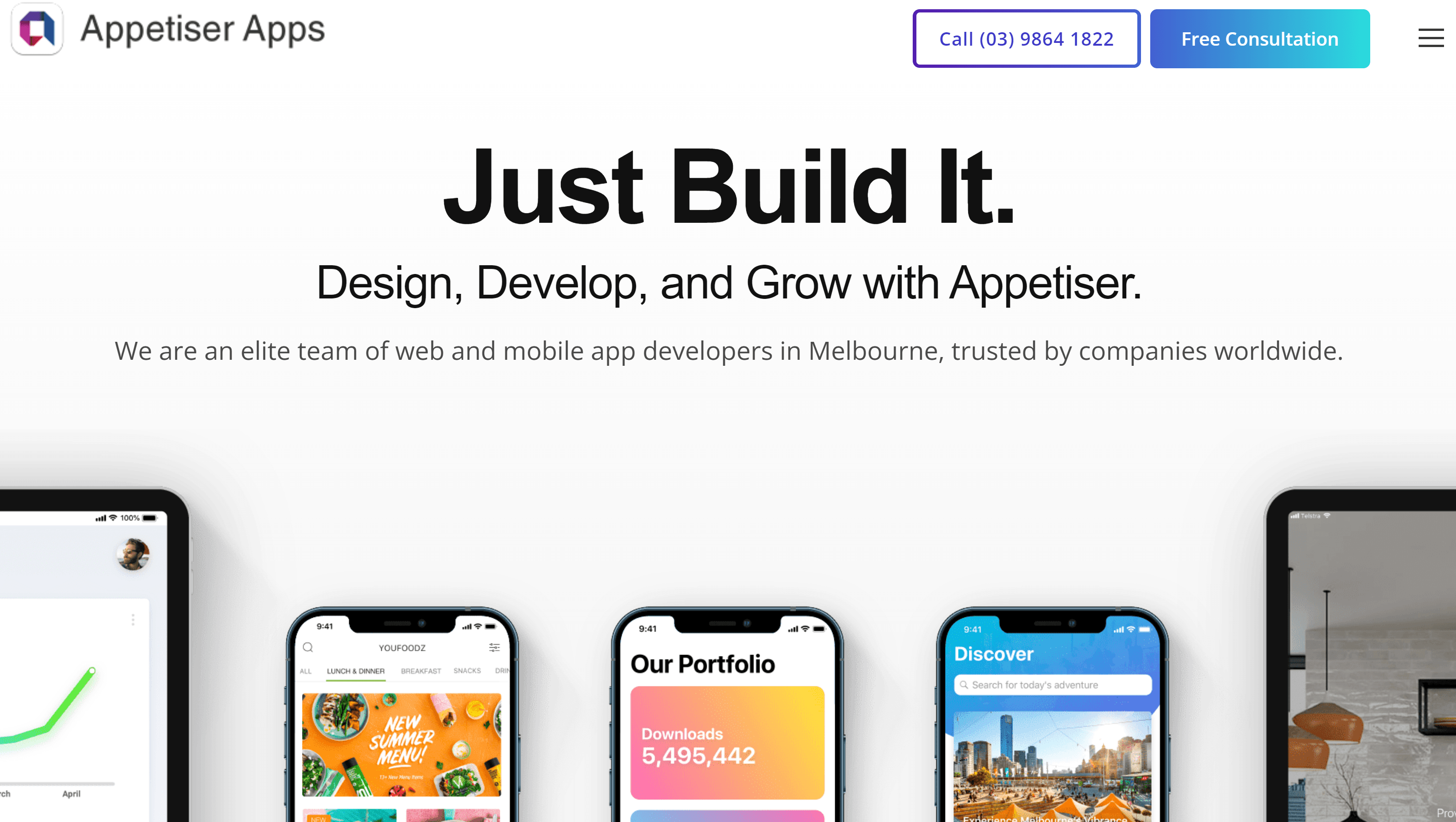 Source: Appetiser
A large number of people are employed by app development companies in Australia, such as designers, coders, and QA testers, so they have access to a professional team to assist you no matter the stage you're at in your mobile app journey.
There are plenty of freelance mobile app developers in Australia that can create a mobile app for you as well. The costs will depend on the experience of the freelancer in addition to any special skills they possess.
Top Australia App Development Companies:
iOS developers familiar with Foundation, UIKit, and Cocoa will charge higher prices, and Android developers who can use Ionic, Corona, and Material Foundation will charge higher rates. On average, the more tools they can use, the higher the cost.
Have no fear; the Australian app market is continuing to grow at a rapid pace, so you'll need the best developers for the job. You can find our app developer guide here.
Keep in mind: There were almost 20,000 new app developers hitting the Australian market between March 2017 and January 2019 alone.
How to choose the top Australia app developers
To pick the best app developer in Australia, you first need to research the mobile app developers available.
From there, you'll need to set up interviews with them and find out about their skills and knowledge while they learn about your business and app objectives.
During the critical research phase, be sure to consider the following areas as well.
Check portfolio apps
Review the apps that Australian app developers have produced for their customers and ask them to show you examples of their best work–ideally, this will be in the same industry you want for your chosen app.
A portfolio is also a good way of seeing where their area of emphasis lies, whether using VR in their apps, post-launch app store marketing, or just focusing on creating amazing user experiences.
Ask for client references
Ask for references from previous clients and look for Australian app developers who supply customer contact information so you can get feedback.
You'll be able to find out about the brands they have helped, the challenges they have overcome, the tech they've employed, and how well they have performed with clients in the past.
The level of client satisfaction is an easy way to tell if an app developer is worth hiring.
Australia app developer example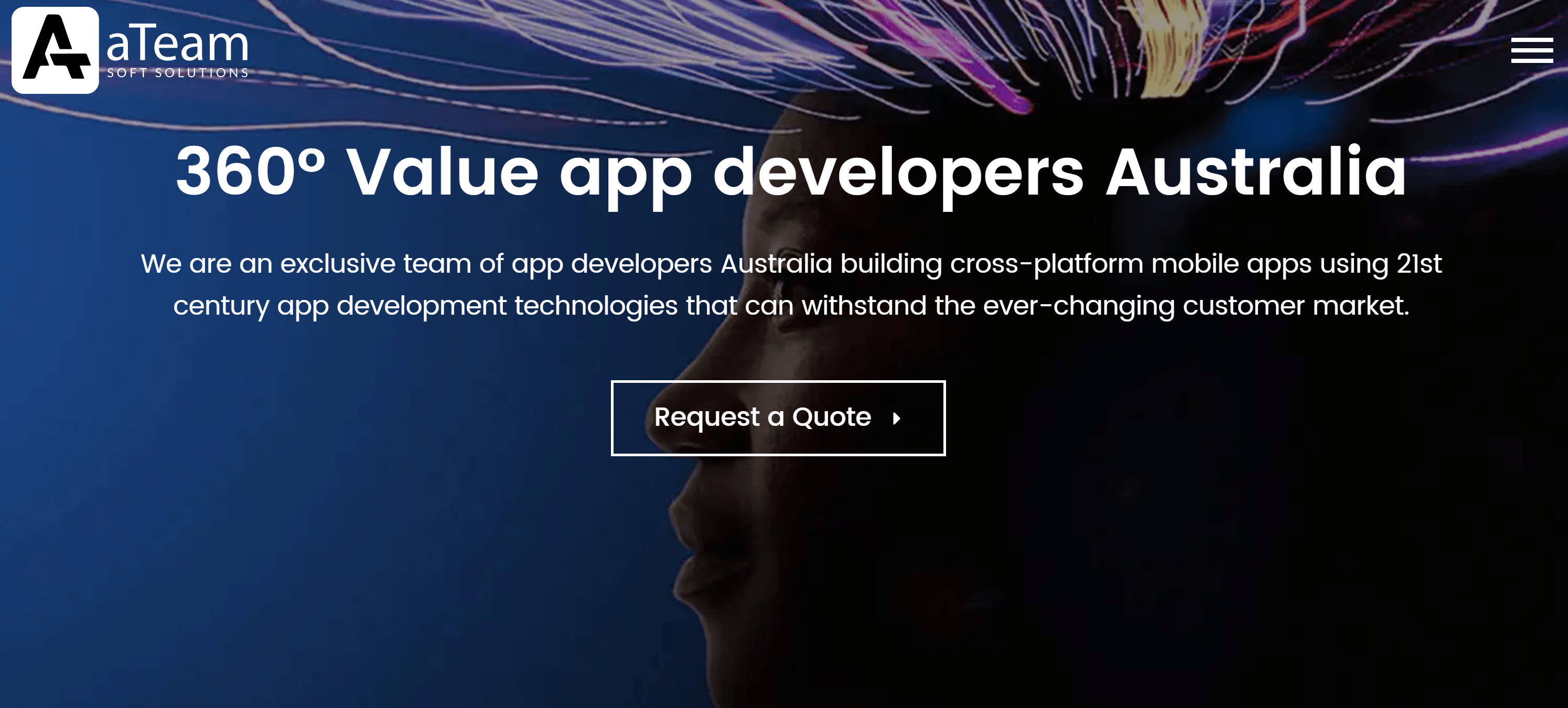 Source: aTeam
Use a trial contract
With mobile app developers, the only natural way to find out if you and a contractor are a good match is to start working together.
You can decide the scope of work for the first one to two months in a trial contract and go from there.
Using a trial contract allows you to see if the Australian app developer you like is the right one for you in practice–by the end of the trial, you'll know if you're satisfied working with them.
Client expertise
Mobile app development companies will have more expertise with specific types of customers.
For example, some may only work with startups, while others could be more focused on larger organizations or favour enterprise businesses outright.
It may not be apparent from an Australian app developer's site what types of businesses they usually work with, so it's essential to ask these questions directly.
Australia app developer example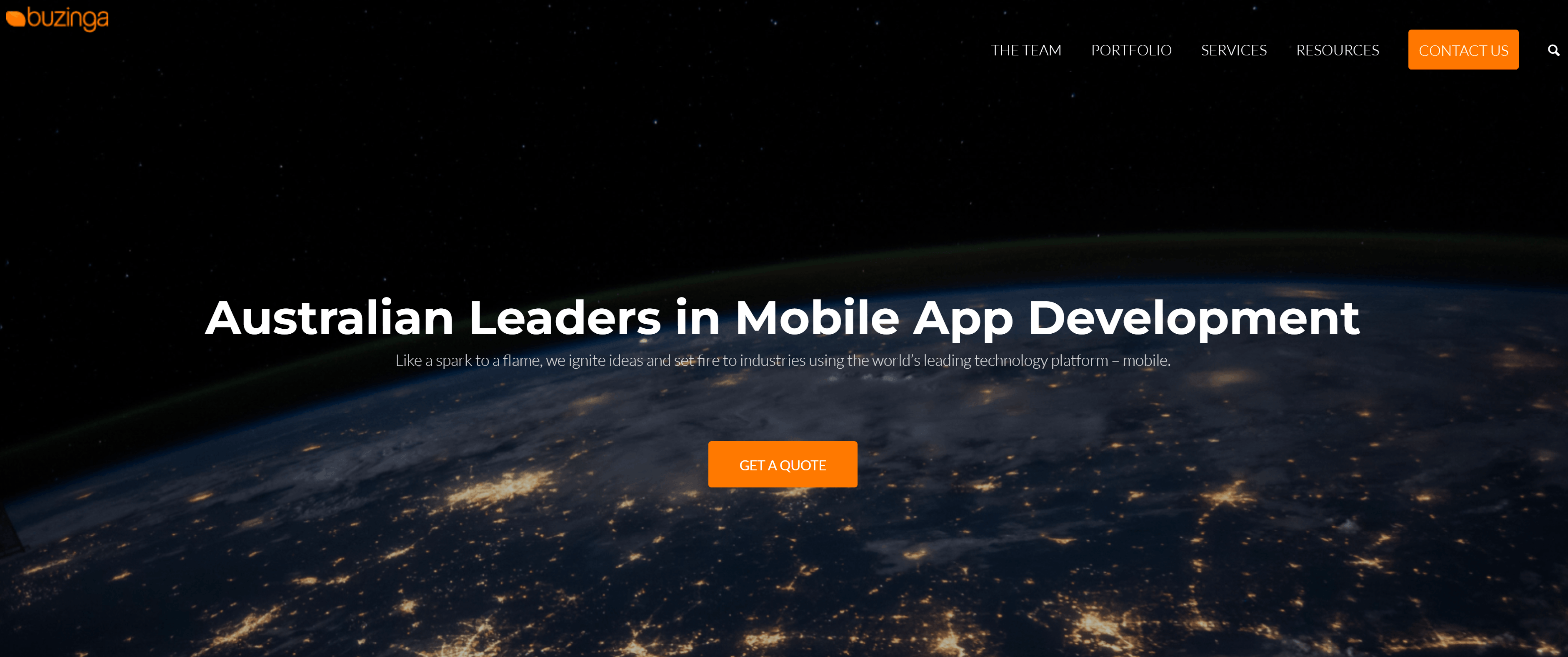 Source: Buzinga
Ongoing mobile app support
You should only work with an app developer that can guarantee long-term support and maintenance for your mobile app, as establishing the app itself is just the beginning.
Ensure your preferred Australian app developer will help you with bug fixing, app store marketing, and ongoing support after launching the app.
Industry experience
Whether an app developer has worked in the same industry as yours is a key consideration–this is even more true in highly controlled verticals such as healthcare.
If the app developers have worked in your industry before, they've probably faced some of the same issues you intend to solve with yours, which speeds up the whole process.
Top mobile app development companies in Australia
You've seen the opportunity and expertise available in Australia, and now you may want to hire an app developer for yourself.
Working with an Australian app developer will enable your mobile app to reach a more expansive user base with the help of some of the best in the industry.
Other benefits of hiring an Australian app developer include the following:
If something goes wrong, you can contact the developer directly and get help
Post-launch support and maintenance for your app
Expertise in a wide range of programming technologies
You'll often receive high-quality, detailed project documentation
You can achieve better results because collaboration becomes easier when working with expert app developers
Compliance with app development standards and best practices
Teams often include project managers who continuously monitor the working process and send reports
If you're building an app for the Australian market, having Australian developers means you'll get more meaningful feedback and insights from the team
We've put together the top app development companies and app developers in Australia. We created a list that combines a mixture of budgets, skills, and experience that will suit your mobile app and enhance your strategy.
List of mobile app development companies in Australia