CPM (stands for Cost-Per-Mille) is an advertising payment model that suggests charging an advertiser for every 1,000 impressions of his ad inside mobile app publisher inventory. It's the most common method for pricing mobile ads and the most popular among mobile publishers due to its focus on impressions and not clicks, which benefits publishers in a big way.
Advertisers calculate CPM rates for both banner display and video advertising; the most prominent advertising platforms for the latter are YouTube and Facebook.
In this directory, we've aggregated for you the best CPM Advertising Networks.
Source: Medium
CPM Benefits
CPM (cost-per-mille) is where an advertiser is charged each time their ads are shown 1,000 times – in Latin: 'mille'. The model allows brands to make money each time an ad is displayed.
CPM, especially when it comes to mobile, can be very effective at calculating the estimated revenue of an advertisement inside an app. As users don't have to interact or click on the ad itself, this can help to generate revenue more easily.
One drawback of CPM, however, is that the rates for this model tend to be lower than others. Advertisers and publishers will have to think carefully about what's best to achieve their goals and where CPM fits into that.
CPM Rates
Here are some CPM offers along with their platform and country in the table below.
| | | |
| --- | --- | --- |
| Platform/Network | Country | CPM Rates |
| YouTube | US | $5 to $10 (US and Canadian traffic only) |
| Google Display Ads | US | $2.80 (per thousand impressions) |
| Facebook | Sweden, Denmark, Taiwan | The highest CPM rates are in Sweden – $1.8, Denmark – $1.7 and Taiwan – $1.5. |
| Adspyglass.com | US | $3.33 on average |
| HilltopAds.com | US | £3.33, payout at $50 |
Source: Blognife
Below we've listed the best CPM ad networks and platforms so you can get up and running without fuss.
List of the best CPM ad networks for publishers and advertisers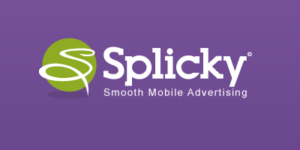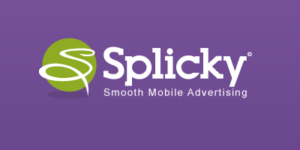 Smooth mobile advertising
10
(1 vote)
(1) REVIEWS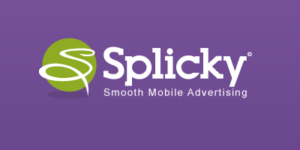 Within a matter of minutes, your mobile ad campaigns can be displayed on a Cost Per Impression (CPM) and Cost Per Click (CPC) basis.
Splicky is the new Demand Side Platform (DSP) for the mobile channel using proprietary Real-Time Advertising (RTA) technology.  Their technology makes it simple to buy mobile ad impressions and clicks within mobile sites and apps – in real-time. Using just one platform, you have immediate access to all global mobile inventory which uses Real-Time Bidding (RTB) technology. Within a matter of minutes, your mobile ad campaigns can be displayed on a Cost Per Impression (CPM) and Cost Per Click (CPC) basis. Our platform allows you to target on individual Mobile Sites and Apps, giving you total control at campaign management-level.   Our detailed analysis gives you full insights on campaign performance enabling you to maximize your ROI.
Easy to use interface with a self-serve platform and real-time analytics
Worldwide reach across a transparent publisher set
Wide range of targeting options including Geo+hyper location and support for mobile retargeting
Range of formats supported including banners, interstitials, rich media & video
Learn more about Splicky