Twitter Ads is the Twitter advertising platform that allows app marketers to drive traffic to their apps from both on Twitter and off Twitter channels.
In terms of targeting options and reach its rivals are only Facebook and Google. Twitter ads support deep linking technology that allows app marketers to link an ad to a specific part of a mobile app content.
Key Features
Keyword Targeting
Deep linking
Pay for performance
Tweet engager targeting
Tailored Audiences
Low cost per click
App category targeting
Measure results in real time
Gain more followers
Set a custom budget
Numbers & Revenue
Twitter earns at least 86% of its revenue from advertising
In the fiscal year 2017, Twitter posted an advertising revenue of $2.1 billion
Twitter Monthly Active Users (MAU) United States: 67 million
Twitter Monthly Active Users (MAU) International: 259 million
Advertising cost-per-engagement (year over year) for Twitter has decreased by 14%
Twitter ad engagements for Q3 2018 was 50% percent higher than it was for the previous year
66% of the businesses who have 100 or more employees have a Twitter account and expect it to rise into 2018
Daily Active User (DAU) year over year growth has increased 9%
Twitter Ads Formats
Twitter Ads uses a range of formats for marketers and advertisers to drive traffic, this includes the following:
1. Plain Text Tweet
Tweet copy length: 280 characters.
Website title length: 70 characters. Limiting the description to 50 characters should ensure that truncation won't occur.
Image size: 800 x 418 pixels.
3. Promoted Video
Tweet copy length: Media Studio and Ads Manager allow the full 280 characters when tweeting.
Title (under video): 70 characters.
Description (under video): 200 characters.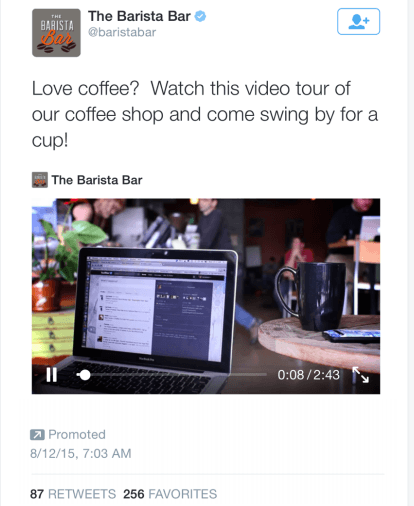 4. Multi-image Tweets on Mobile
Tweet copy: 280 characters are available when composing Tweets using www.twitter.com. In ads.twitter.com, 280 characters are available in the creatives dropdown.
Image width/height: Minimum 600 x 335 pixels, although larger images (for example 1200 x 675) will be better optimized for when users click to expand images.
Aspect ratio: For two images, the images will be side by side, both at 7:8 aspect ratios. For three images, there will be one 7:8 aspect ratio image on the left, with two 4:7 aspect ratio images running up the right side of the image.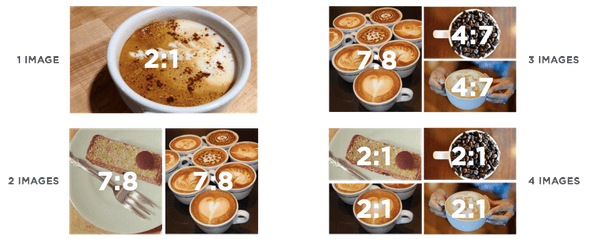 5. Conversational Ads
Tweet copy: 280 characters.
Hashtag: 21 characters.
Headline: 23 characters.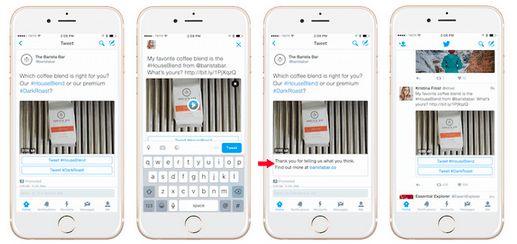 Twitter Ads Rates
The median rates for Twitter Ads in 2018 were the following:
| | |
| --- | --- |
| Model | Average Rates (2018) |
| CPM | $6.46 |
| CPC | $0.38 |
| CTR | 1.51% |
Source: AdStage
Twitter Ads Data
| | |
| --- | --- |
| Founded: | 2006 |
| Employees: | 3,900 |
| Revenues: | 3,000m |
| Social Presence: | 57m |
| Website Traffic: | 4,000+ |
Sources: Company Data, Press Reports, Linkedin, Twitter, Owler, SimilarWeb
Sorry, we don't have these details yet. If you are a Twitter Ads representative, please get in touch to add additional information and contact options to your profile.