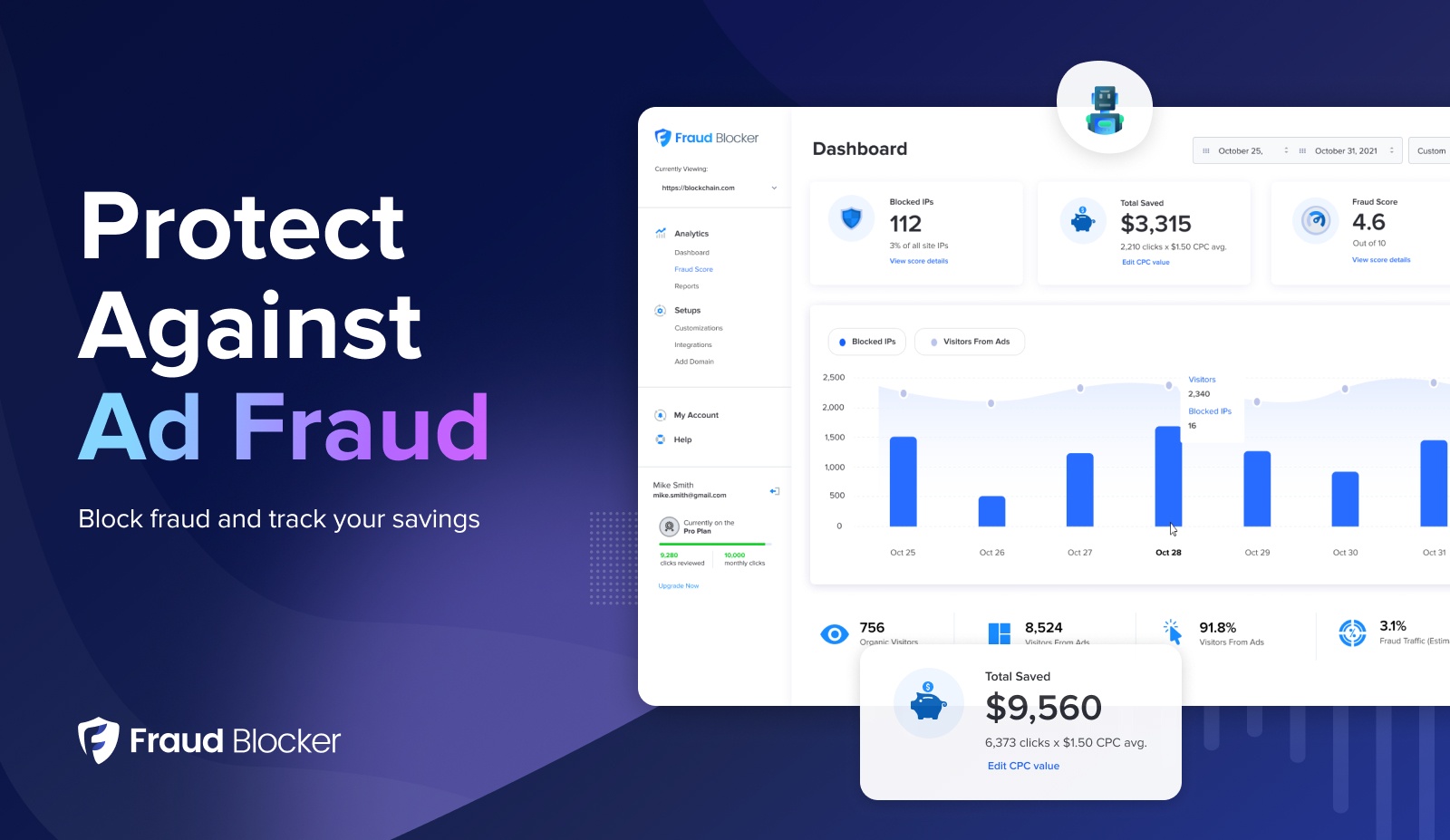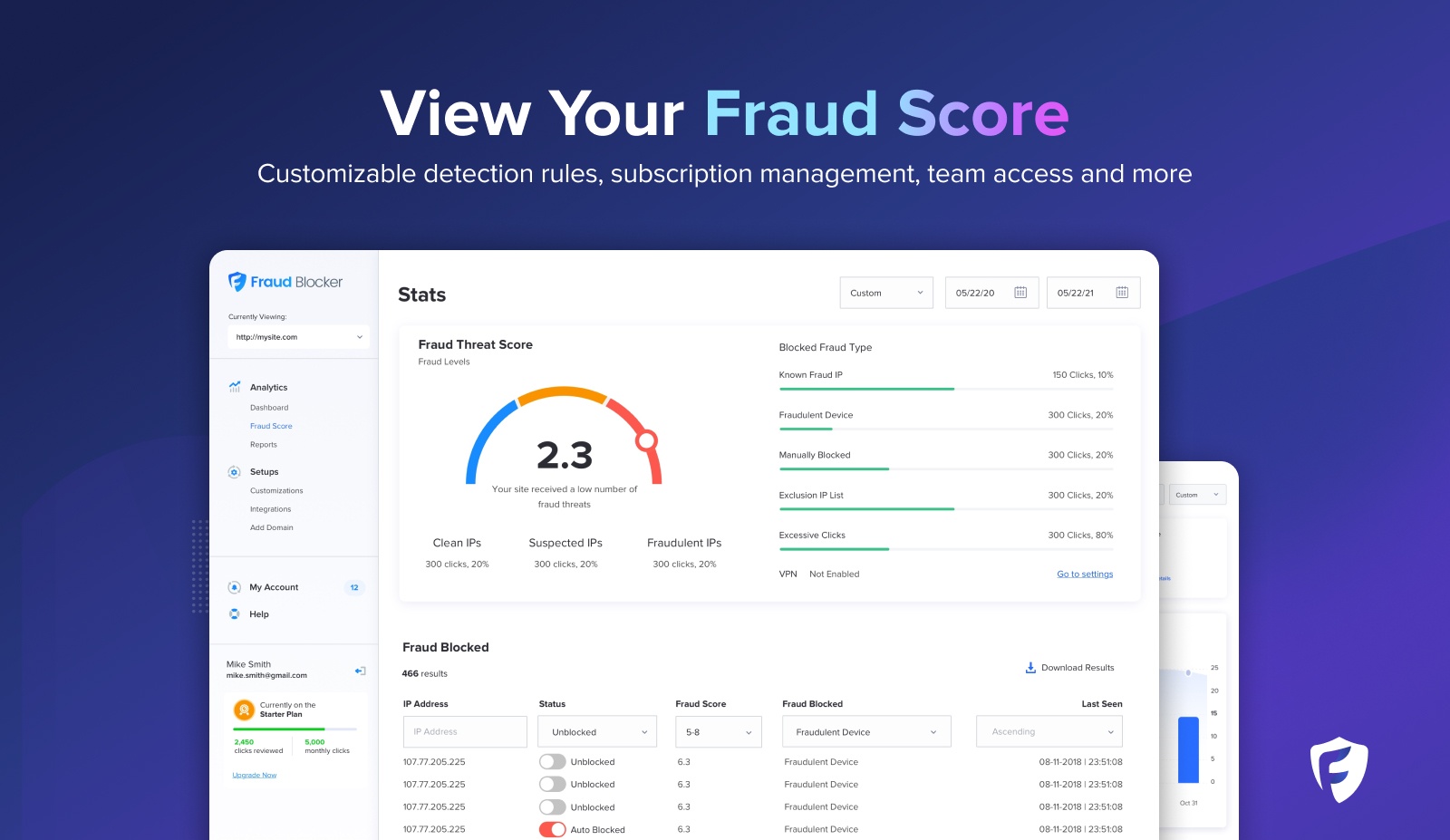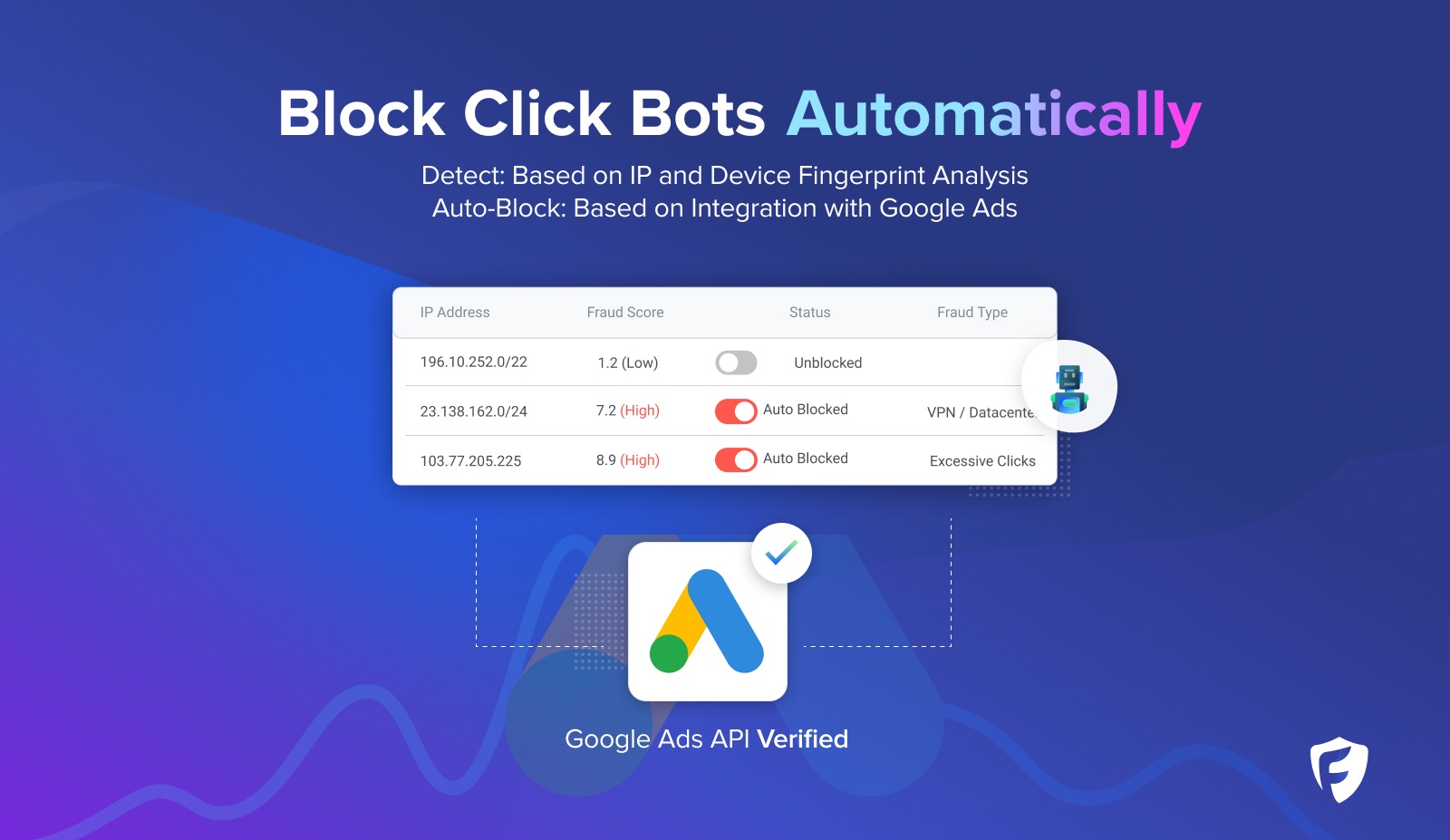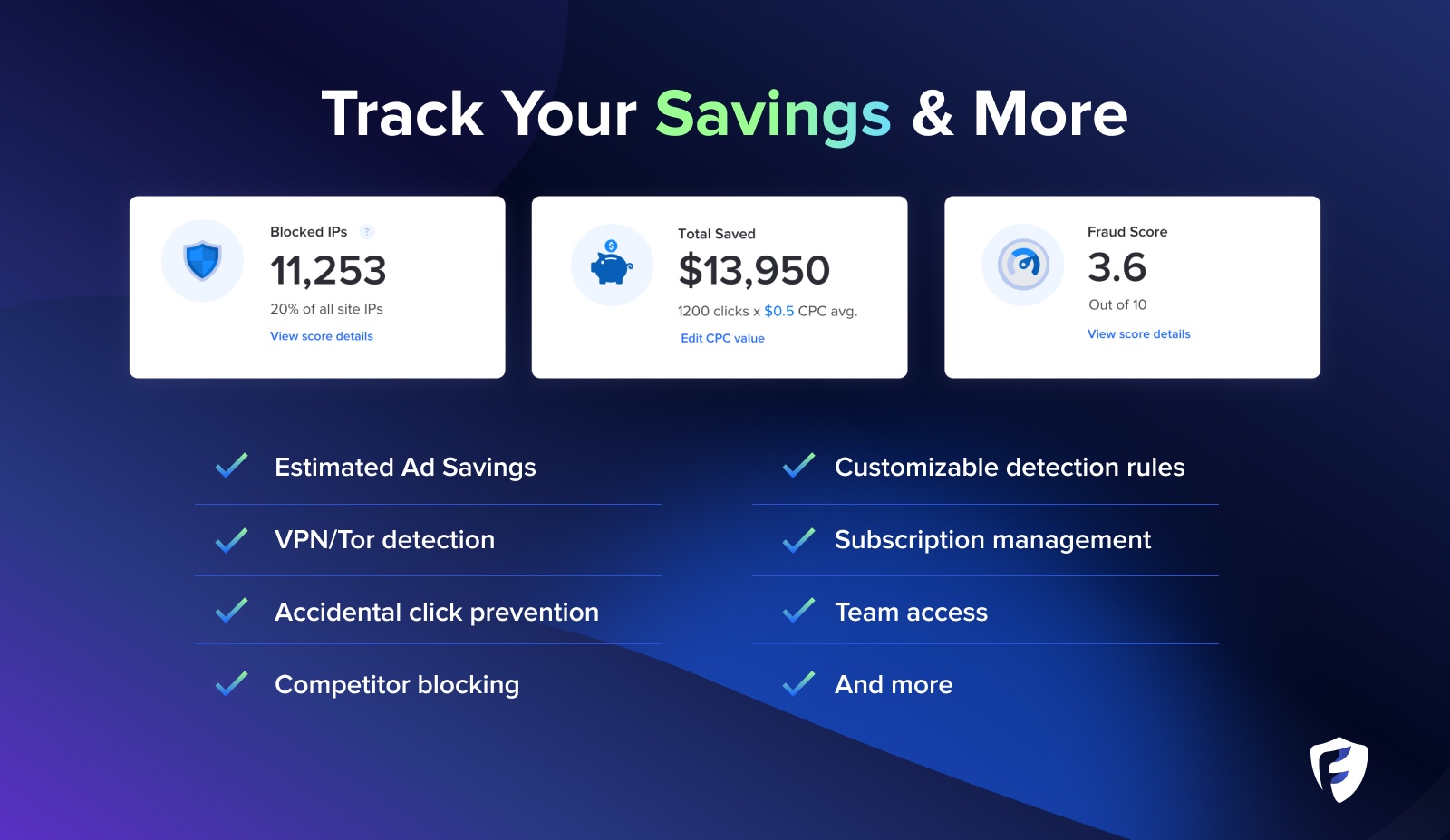 Fraud Blocker is a leading ad fraud protection software that improves advertising performance by automatically blocking ad traffic from bots, click farms and other malicious sources.
Approximately $65 billion is lost to ad fraud each year. Fraud Blocker can help marketers save this wasted ad spend by eliminating fraudulent, invalid, and low quality ad traffic from their campaigns.
Fraud Blocker is proudly based in the United States and has been successfully saving clients money and improving their lead quality since 2019. Learn how Fraud Blocker can help your business at fraudblocker.com.
Core Features
Best-in-class click fraud detection (such as device fingerprinting, IP monitoring, VPN detection and more)
Fraud scoring
Automatic IP blocking
Direct integration with Google Ads (with Facebook Ads coming soon)
Customizable detection rules
Easy management of subscription and teams
(full details available at fraudblocker.com/features):
Why Us?
Rated #1 by TechTimes for click fraud protection
US-Based (Based in Los Angeles California)
Fraud Blocker is created by marketers for marketers; lead by a team of former, experienced advertising executives
Extensive 14-day free trial
Sign up and start blocking fraud in minutes
Pricing as low as $39 /month
Fraud Blocker Features
Best-in-class click fraud detection
Fraud scoring
Automatic IP blocking
Direct integration with Google Ads
Customizable detection rules
Easy management of subscription and teams
24/7 Account Support
Office Location
115 W California Blvd 1074
Pasadena 91105
California
United States
(800) 796-5574
Fraud Blocker Data
| | |
| --- | --- |
| Founded: | 2019 |
| Employees: | 10-50 |
Sources: Company Data, Press Reports, Linkedin, Twitter, Owler, SimilarWeb