Adcash is a leading online advertising platform with a worldwide reach. On the advertiser side, they cater their range of extensive services to direct advertisers, media buyers, and affiliates. On the publisher side, they partner with direct publishers/webmasters and website owners, as well as a wide range of SSPs. 
With 14+ years of specialized experience and a range of cutting-edge (in-house) automation and optimization technologies, Adcash is able to provide your business with a refined and effective performance marketing platform that exceeds expectations. 
The platform stands out from its competitors by offering a complete package for advertisers and publishers alike! In 2020 Their cutting-edge anti-fraud technology saved advertisers a combined $12.1 Million USD in campaign budgets.  
Ad inventories are uniquely optimized and placed according to the campaign's targeting as well as the website's individual ad compliance requirements, and vice versa. Maximum exposure is obtained on a wide variety of sites for advertisers to broadcast their offers to the widest possible audience. 
Adcash's smart ad technology and features make Adtech simple, enjoyable and profitable!
In the last year, the Adcash Publisher and Advertiser platforms have helped countless individuals and businesses effectively monetize their audience and increase their return on ad spend (ROAS).
As of 2021, the Adcash platform reached the below stats and continues to grow. 
300+ Billion ad requests per month.
6+ Billion ad impressions per month
200+ million unique users per day.
250,000+ conversions per day.
10k+ active customers (advertisers & publishers)
10k+ active campaigns.
An active footprint in 196 different countries.
There is a fast and efficient support team standing by to assist Advertisers and Publishers with any questions or queries they might have, as well as dedicated account managers who specialize on both sides. The team speaks multiple languages including English, French, Spanish, Italian, Russian, and Turkish, ensuring communication is never an issue.
Support queries: contact@adcash.com
Marketing/publicity queries: marketing@Adcash.com 
Adcash Jobs and Careers
Adcash frequently lists new career opportunities with openings in Sofia, Bulgaria, and Tallinn, Estonia. Check out the Adcash careers portal for new opportunities in IT/dev-ops, sales, product, and more. You can find employee reviews on the company's Glassdoor profile.
For Publishers
With Adcash, publishers can maximize their revenue by monetizing their onsite traffic to the fullest. The platform is simple and easy to navigate and there are dedicated account managers available to help publishers with any specific queries. Adcash also features an anti-Adblock solution that bypasses ad blockers with a 98% success rate.
Some of the incentives that come from using the Adcash platform as a Publisher include: 
Access to Multiple Ad Formats
Where Publishers can integrate ads onto a site and select from a variety of top ad formats.
Ultra-High Fill Rates
Allowing for monetization on all impressions with the highest onsite advertising fill rates.
Live Statistics
Enabling earnings to be tracked in via the Adcash Publisher platform and reporting API.
Fast Payments
Where Publishers are paid quickly and can choose from a variety of different payment options, including Bank Wire Transfer, PayPal, Payoneer, Skrill, Webmoney, and Bitcoin. 
When it comes time to request earnings, the Adcash minimum payment is $25 USD/EUR. They offer a NET 30-day payment term after the end of a calendar month. For example, earnings from January will be paid out in February (upon request). 
Adcash offers the following ad formats to monetize traffic with:
In-Page Push 

Pop-Under

Interstitial

Native Ads

Display Ads
Publisher Autotag
Publishers can now integrate 3 ads in 1, directly to their site with the Publisher Autotag feature.  Designed to simplify integration and boost onsite revenue by showcasing three high converting Ad formats (these being Pop-Under, Interstitial, and In-Page Push). 
The multi-tag feature is designed to… 
Integrate ads seamlessly onto any website.

Free up time that would have otherwise been spent on testing. 

Maximize UX by showcasing relevant and engaging offers to traffic sources. 

Increase overall onsite revenue by thinking three steps ahead of the competition. 
Find out more about the Publisher Autotag and set up a Publisher Account today to start monetizing with Adcash. 
For Advertisers
On the advertiser side, Adcash offers an easy-to-navigate Advertiser Platform. Here advertisers can create, launch, monitor, and optimize their campaigns from start to finish. Advertisers can choose between creating an Express campaign or an Advanced campaign. The platform includes hyper-granular optimization capabilities that run according to targets like: 
Geo.

Device type.

Operating system.

Browser.

User interest.

Website category.

Keyword.

Language.
Optimization tools are available for advertisers so they can control their ad campaign output. They can specify the days they want their campaign to run, suggest an optimal bid, and avoid over-exposure through frequency capping. Real-time analytics and reports are also available. 
Some of the incentives that come from using the Adcash platform as an Advertiser include: 
The Ability to Reach Global Audiences
Advertisers can unify their media buying and gain access to an exclusive network of publishers and 200+ different supply partners.
Optimized Time and Returns 
State-of-the-art Smart Bidding Technology optimizes ROAS by automatically removing manual work. Saving advertisers time and money. The most prominent of which being the CPA Target Bidding structure. 
The CPA Target is a new bid type that automatically optimizes a campaign's traffic and performance, whilst maximizing the number of conversions an Advertiser stands to gain. All the advertiser needs to do is set a target (cost per conversion) and the bidding feature will work behind the scenes to achieve a lower or equal cost per acquisition to the target.
Anti-Fraud Technology
The Adcash anti-fraud technology saved advertisers $12.1M in 2020 and continues to protect platform users from the industry's biggest threat.
Ad Types, Cost Models & Verticals 
Ad types: Full-screen Ads (Pop-Under, Interstitial) & Display Ads (Banners, Native, In-Page Push).
Cost model(s): CPM, CPC, and CPA Target.
Verticals: Mainstream (Varied).
Some of the latest features on the Adcash Advertiser platform include: 
In-Page Push. An exciting way to advertise
This top-converting ad format is the 2.0 version of the original Push Notification. These alert-like Display Ads are well-targeted, engaging, and less intrusive to the end-user.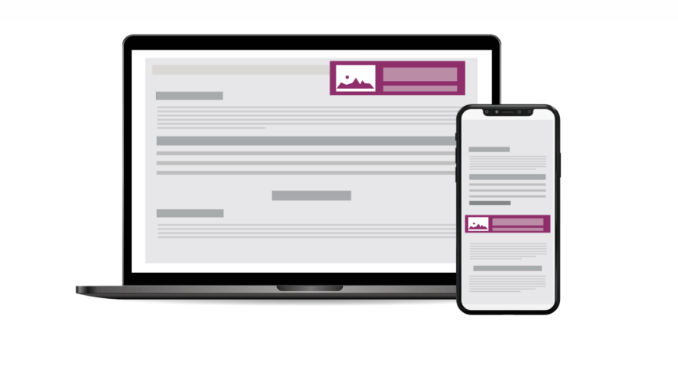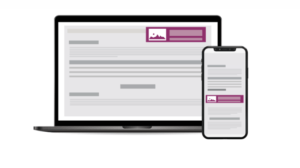 NEW! Advertiser Performance Tab 
The Adcash Performance Tab has integrated 3 new metrics onto the existing Advertiser (Advanced Campaign) platform. These new metrics are designed to…
Show Advertisers exactly how many auctions their campaign has participated in. 

Display the campaign Win Rate (i.e the percentage of auctions a campaign bid and won on, that converted into actual ad impressions).

The running ROAS for all running campaigns.
Find out everything you need to know about the new Advertiser Performance Tab. 
Payment & Investment
Minimum deposit: $1000 for the managed platform and $100 for the self-service platform
Payment Methods include PayPal, Bank Transfer, Credit Card, WebMoney, Skrill.
Set up your Advertiser Account today and start earning with Adcash!
Team
Maxime Chevallon
Maxime Chevallon is the Chief Operating Officer at Adcash. With 11+ years in online advertising, Maxime Chevallon is a highly skilled Adtech practitioner and the current Chief Operating Officer at Adcash, responsible for overseeing both Advertiser and Publisher sales and operations.  
Anthony Rouillot
Anthony Rouillot is the Chief Technology Officer at Adcash Advertising Network. Anthony's specialties include C, C++, Java, PHP,  and information security. Anthony oversees the systems that continually enhance and upgrade the Adcash platform, streamlining features and capabilities to make it easier than ever for both Advertisers and Publishers to generate seamless returns.
Gregorio Machadinho
Gregorio Machadinho is the Chief People Officer at Adcash. Gregorio oversees all aspects of human resource management and organization, including workforce strategy, organizational and performance conduction, as well as compliance and regulation. Gregorio is also head of finance for both the Adcash Advertiser and Publisher platforms.
Office Locations
HEADQUARTERS
Kentmanni 4
10116 Tallinn
Estonia
Eurogrup officina
Via Augusta n° 223, 1ª
08021 Barcelona
Spain
103 Aleksandar Stamboliyski Blvd.
1303 Sofia
Bulgaria
Sorry, we don't have these details yet. If you are a Adcash representative, please get in touch to add additional information and contact options to your profile.