Who We Are:
We are the nations hottest startup mobile app development and marketing agency. We've helped launch a variety of mobile apps from their inception. We can attribute a lot of our success to our affordable pricing and agile process, which has made us capable of attributing more of the clients budget to growth. We are always willing to adapt to the market, and are always at the forfront of the mobile app scene.
Why You Need Us:
The vast majority of good apps never get to see their time in the spotlight. This is due to poor/lack of marketing. Founders often believe that a good product is enough to be noticed on its own, this is no longer the case in todays market.
iOS, Android, ReactNative
React.js, Ruby On Rails
Node.js, Java, .NET
How We Market It:
The SEM Nexus Process uses a combination of ASO, App Store & Play Store ads, social media ads and influencers to acquire users, followed by in-app analytics to retain active and paying users.
As you can see, virality requires capital. Our initial proof of concept campaign will aid you in proving that your app can be a success. Then we can connect you to our VC partners for funding
Office Location
175 Varick Street, New York, USA
Awards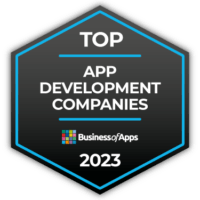 SEM Nexus Services
ASO
Discovery
Create Wireframes
Agile development
App Analytics
SEM Nexus Data
Sources: Company Data, Press Reports, Linkedin, Twitter, Owler, SimilarWeb
SEM Nexus Info
| | |
| --- | --- |
| Platforms: | Android, iOS, Mobile Web |
| Locations: | USA |
| Budgets: | Enterprise |
| Cities: | - |
| Verticals: | Ecommerce, Education, Enterprise, Financial, Games, Healthcare, Restaurant, Social, Startup, Travel |