Dogtown Media creates impactful mobile apps that solve real-world problems. It harness the transformational power of creative technology to make a positive difference, using the latest developments in mHealth, FinTech, Internet of Things (IoT), Artificial Intelligence (AI), and Machine Learning.
Founded in 2011, Dogtown Media team works with VC-Funded Startups and Enterprises including Google, Citi, and Red Bull, by offering expertise in iOS, Android, and web-based mobile applications.
Key Clients
Google, Lexus, United Nations, Citibank, Red Bull, YouTube, Minneapolis Heart Institute, University of California San Diego, RoadTrip Nation, Udemy, Macy's, University of Oklahoma, Harvard Medical School, Webdam, Fayr, When Georgia Smiled: The Robin McGraw Revelation and Dr. Phil Foundation, Worldwide Breast Cancer, Biotronik.
Skills
Include iOS, Android, HTML5 and recently wearables with AppleWatch development. From mobile strategy to UX/UI design and development, Dogtown Media has got the whole mobile app production cycle covered, including testing and launching on either of the app stores. It aims to be disruptive, innovative and driven by great customer experience. Featured on the Boston Globe and CBS, to name a few, this Santa Monica-based company ticks all the right boxes for app development.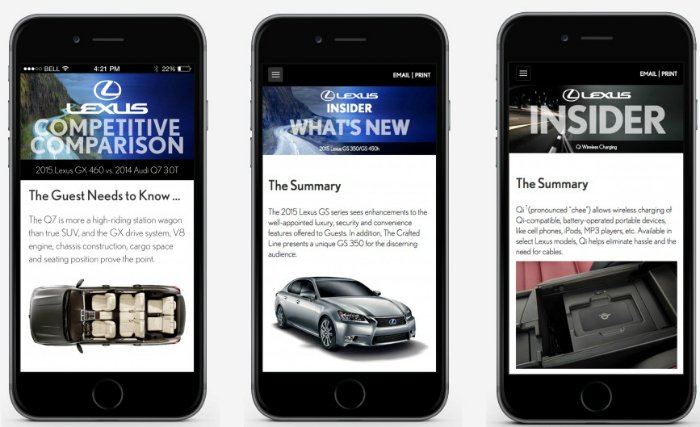 Dogtown Media Services
Mobile App Development (iOS, Android, Web)
UX/UI App Design
IoT
Connected Devices
AI
Machine Learning
Dogtown Media Info
Articles from the Dogtown Media blog:
Dogtown Media Competitors and Alternatives
Sorry, we don't have these details yet. If you are a Dogtown Media representative, please get in touch to add additional information and contact options to your profile.