Liftoff is the leading mobile app marketing and retargeting platform for running true CPA-optimized mobile app install campaigns. With a database of over 3 billion mobile profiles, machine learning systems, and advanced predictive intelligence, Liftoff enables marketers to programmatically target mobile users most likely to engage with your apps.
3 billion profiles in database for lookalike targeting
Case studies, webinars and video resources
Used by eHarmony, Zoosk and JackThreads among others
Website screenshot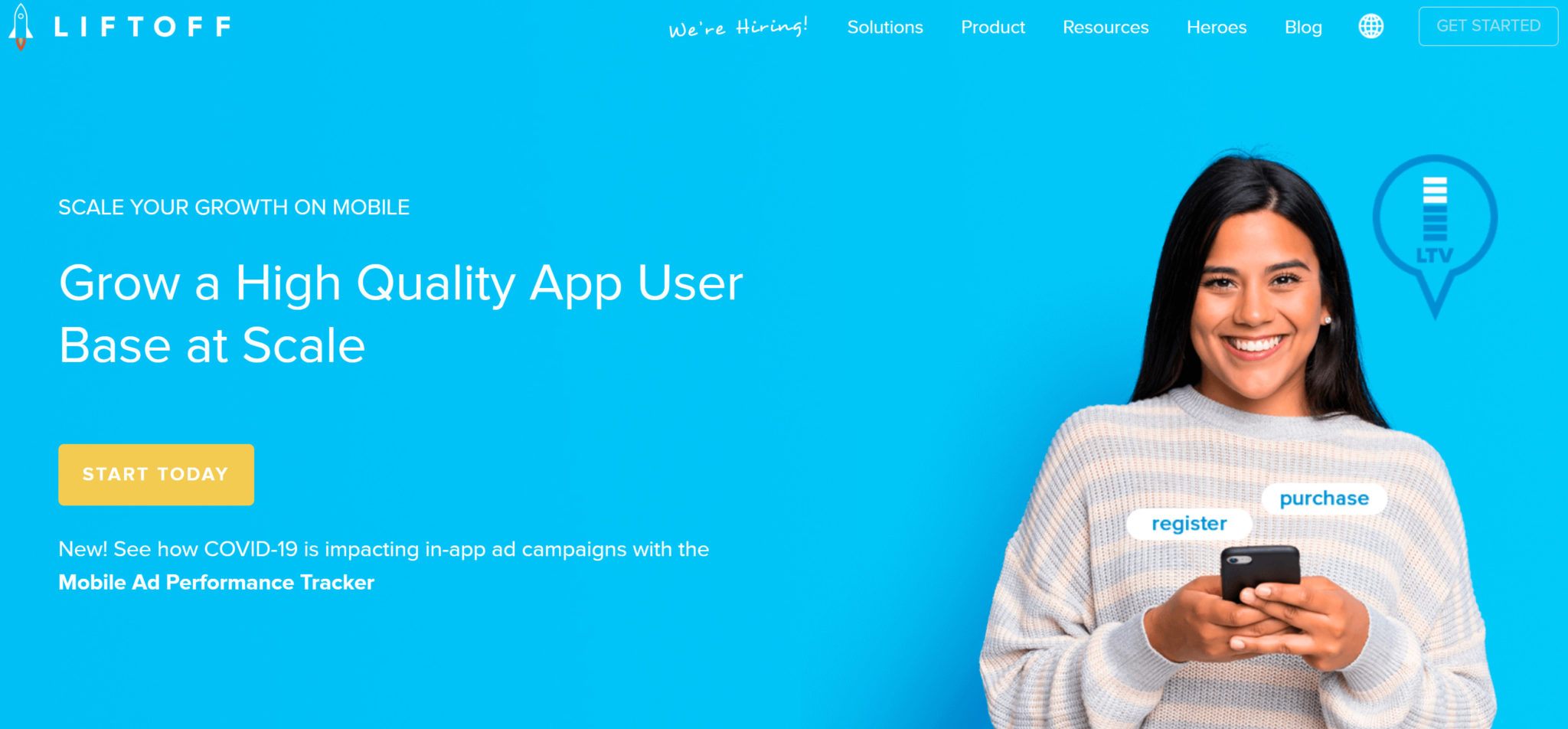 Source: Liftoff
Key Features
Users can select from a range of website themes, and customize their store logos, font styles, and colour schemes, with the HTML and CSS editor enabling advanced customization of templates
Multiple payment options are supported, with users able to process credit card payments through Authorize.net, PayPal, PayTrace, or Payflow Pro, and accept gift cards, customer credit, and purchase orders
Inventory levels are adjusted automatically whenever an item is sold, and users are alerted when replenishment is required
The content management system allows users to control their site's pages and content, set up blogs, schedule content to be published, and more
Automatic domestic and international shipment rating is supported for both UPS and USPS
Liftoff Mobile App Re-targeting
Liftoff's re-targeting solution allows you to maximize user LTV. It offers benefits for all types of different apps. You can:
Decrease shopping cart abandonment rates
Promote recently searched hotels and destinations
Target installers for registration and subscription events
Promote new features, levels and skills to keep users spending
Onboard new users by promoting product features
Liftoff Mobile App Re-targeting screenshot

Source: Liftoff
Liftoff's programmatic advertising solution offers the following:
Build an active user base with app install campaigns optimized for post-install engagement
Liftoff's unbiased ML adapts and finds new pockets of quality users for your app in the dynamic mobile ecosystem
Liftoff's creative goes through rapid A/B testing to deliver industry-best install-to-action conversion rates
After a short testing period, Liftoff will move you from a CPI to CPA or ROAS model
Liftoff Programmatic advertising screenshot


Source: Liftoff
Liftoff Programmatic Advertising video
What is programmatic advertising? Liftoff explains in the video below:
Liftoff Offices
Here are the central Liftoff offices located around the globe.
REDWOOD CITY, CA
900 Middlefield Rd
2nd floor
Redwood City, CA • 94063
NEW YORK, NY
434 W. 33rd Street
8th floor, Office 801- 802
New York, NY • 10001
LONDON
Moray House
23 – 31 Great Titchfield St, 2nd floor
Fitzrovia, London W1W 7PA
PARIS
33, rue du Mail,
75002 • Paris
SINGAPORE
The Work Project, Level 10
Parkview Square, 600 North Bridge Rd
Singapore 188778
TOKYO
39F WeWork Shibuya Scramble Square
Shibuya 2-24
Shibuya-Ku, Tokyo 150-6139
SEOUL
WeWork Gangnam Station II
7 Teheran-ro 5-gil
Gangnam-gu Seoul • 06134
Key People
Mark Ellis – CEO and Co-Founder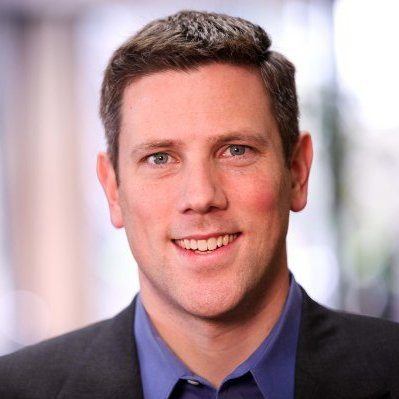 Mark is an entrepreneur and executive with experience building profitable businesses and highly productive teams, raising capital, and leading business development, corporate development and strategic planning efforts.
Liftoff Jobs and Careers
Liftoff lists available jobs and positions here with openings in their offices in New York, Tokyo, and London across roles in marketing, sales, and development.
You can find employee reviews of Liftoff on the company's Glassdoor profile here.
Sorry, we don't have these details yet. If you are a Liftoff representative, please get in touch to add additional information and contact options to your profile.