With Reddit Ads you can reach influential communities made up of millions of people engaging with today's most relevant content.
You can do this in the following three steps:
Target your audience

Tell your story and engage them

Measure your success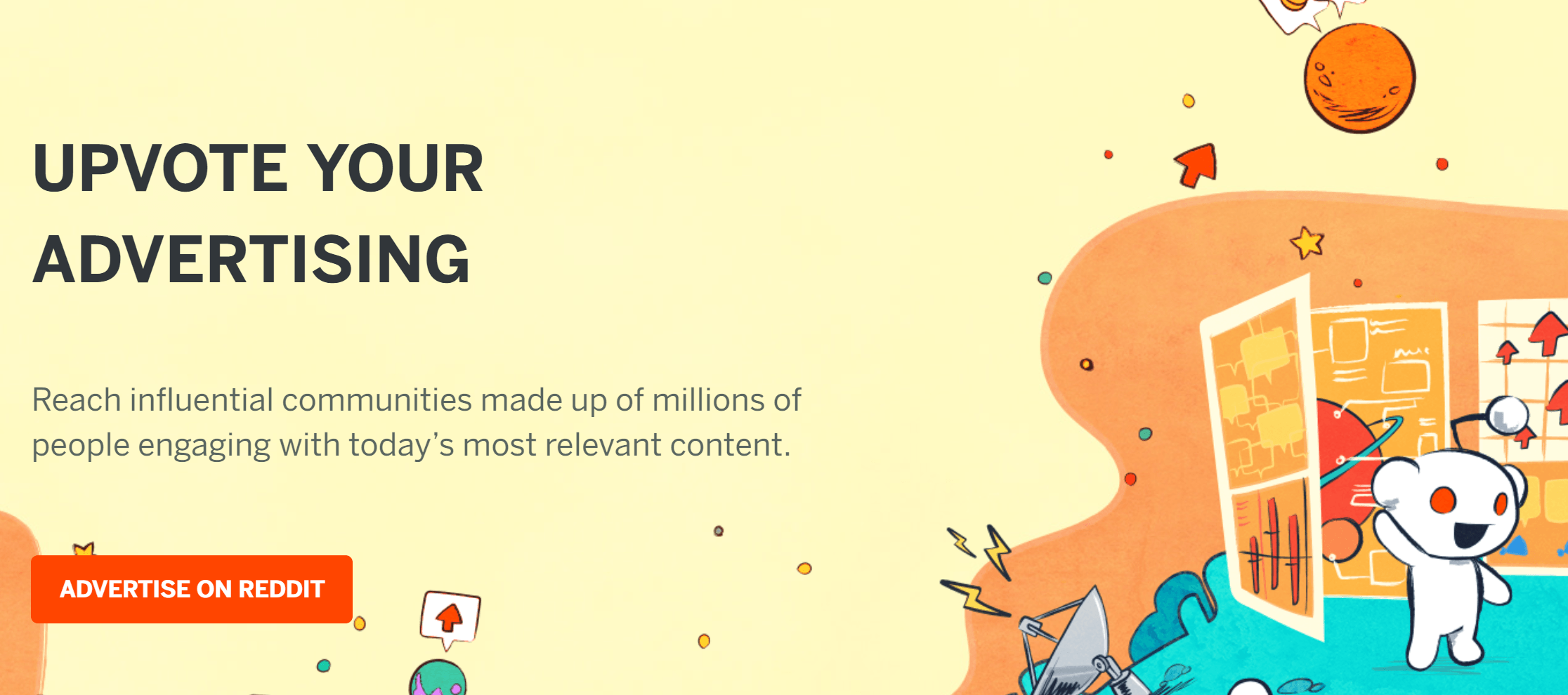 Key Features
Target passionate communities and diverse interests organized around thousands of different topics
Whether it's starting a conversation or selling products, Reddit ads are effective for every campaign objective
The Reddit ad dashboard shows how your campaign impacted your business, from Upvotes to conversions
Run your ads across Reddit and in the official Reddit apps
Pause and migrate over to a Cost-Per-Click (CPC) bid type
Numbers & Revenue
Reddit generates over 168 billion views each year
Reddit is the 5th most popular site in the US
54% of Reddit visitors are from the US
45% of Americans 25-34 years old have used Reddit
The average visitor spends 16 minutes or more on Reddit
70% of Reddit video views are viewed on mobile
69% of American Reddit users are male
31% of Google searches for "Reddit" were a part of the search query "Game of Thrones Reddit."
Reddit gold made $961,996.98 in 2016 for the platform
Reddit Ads Formats
For its advertising model Reddit Ads primarily uses blue 'promoted posts', as shown below on both desktop and mobile:
Desktop and Mobile Ad Format Examples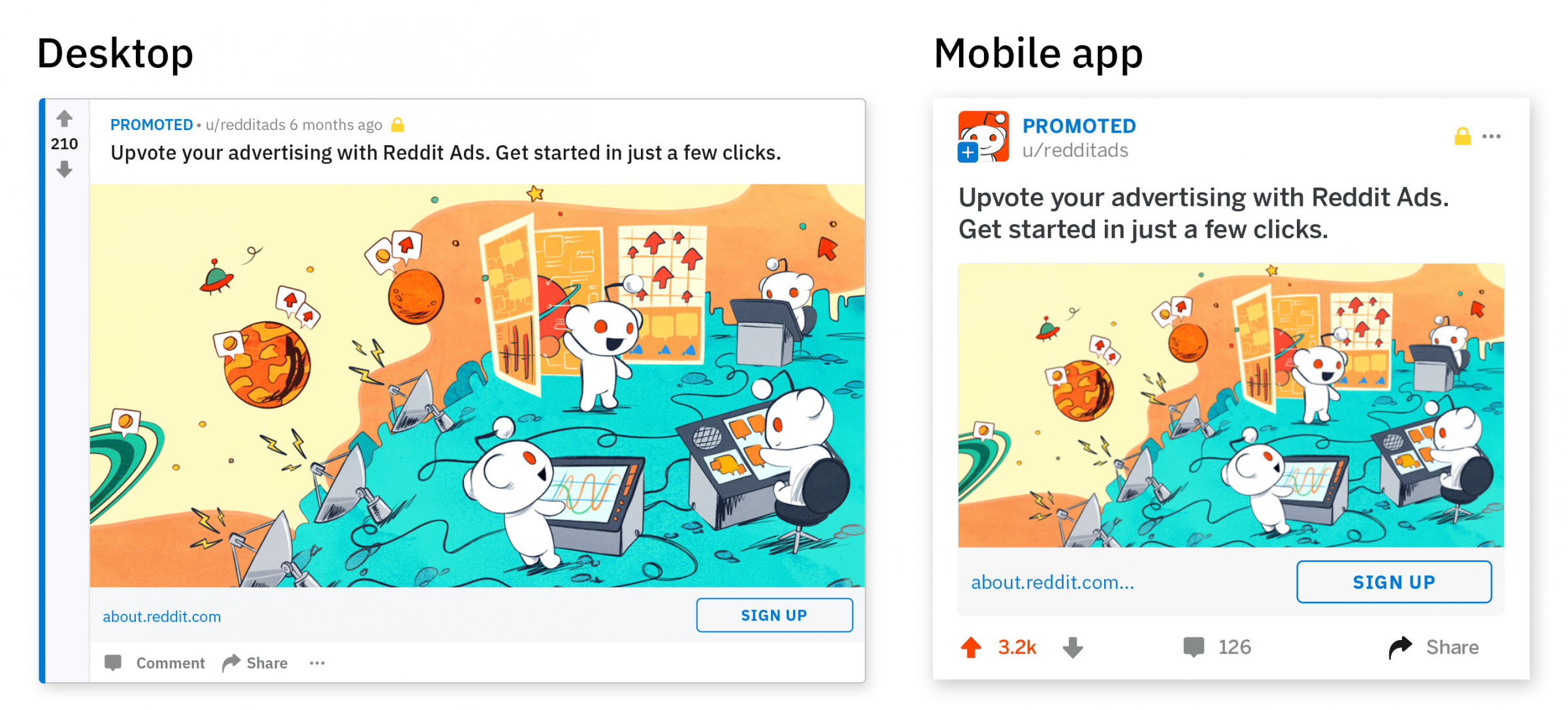 With the elements of a standard Reddit post, including upvotes, downvotes, and comment threads these native ads are like the rest of Reddit's content. It's worth mentioning that 'promoted posts' run in-feed and on mobile apps.
Promoted posts also come in two varieties:
Link ad – An external link to your website or product landing page
Text ad – This is an internal link to another Reddit page. The page your ad sends readers to can contain a longer description of your offer with added links.
Display ads
These types of ad are part of Reddit's managed advertising program and prices can start as high as $30,000. Display ads are therefore only reserved for those with much larger ad budgets.
How To Use Reddit Ads (Video)
Sorry, we don't have these details yet. If you are a Reddit Ads representative, please get in touch to add additional information and contact options to your profile.