CPA (Cost-Per-Action) is the most advanced mobile advertising payment model. With this model, advertisers pay publishers for specific actions (like sales or registrations) that people make inside mobile apps after being engaged with ads.
To calculate cost-per-action for a specific action one needs to divide a total ad campaign spending on several specific actions that this particular campaign generated.
Pricing for various kinds of actions such as app installs, registers, purchases can vary from $4 to $75 per action. The CPA advertising model is the roots of digital affiliate marketing. We've analyzed the best CPA Advertising Networks in this directory.
CPA example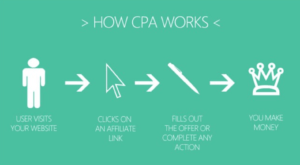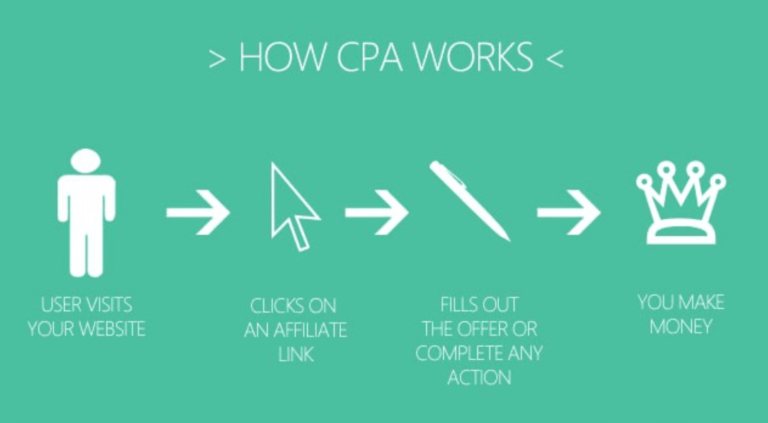 Source: BigCommerce
CPA Advertising Benefits
CPA advertising allows advertisers to control their costs and achieve specific objectives. The key advantage is that there is no cost to them until an action is taken, which maximises their return on investment.
This model of advertising is also a good choice because advertisers can track multiple channels with ease. Effectively this makes CPA advertising risk-free, and it is the job of the publisher to create compelling content that inspires customers to take action.
Of course, there is a downside to CPA: the cost. Advertisers will pay more for this form of advertising, although that comes with the safety of knowing that they will most likely achieve their advertising aims.
CPA formula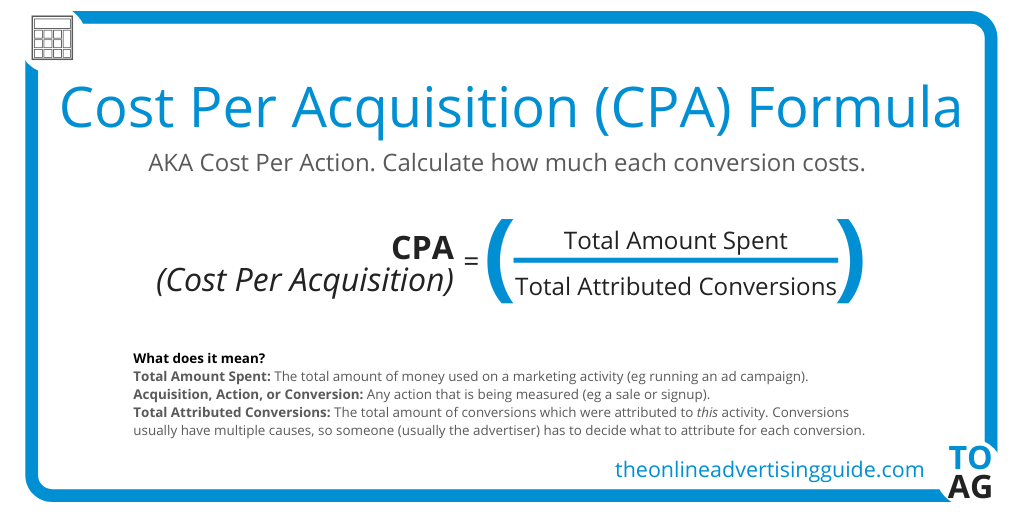 Source: The Online Advertising Guide
Other benefits include:
It's a good form of advertising for those who have a well-developed market
Advertisers don't have to rely on clicks to generate revenue
It allows advertisers to generate site engagement with a specific action
Below we've listed the best CPA networks and platforms so you can get up and running without hassle.
List of the top CPA ad networks


Worldwide Performance Advertising & Self-Service Platform
7
(11 votes)
(11) REVIEWS

This includes advanced Demographic and Interests Targeting to find matching audiences, CPA Goal pricing model for automatic bidding and optimization, efficient ad formats (Push, In-Page Push,....
Propeller Ads is an online advertising company, founded in 2011. It maintains one of the biggest ad networks on the market, with over 1B daily advertising impressions across the globe. PropellerAds has more than 150,000 premium publishers' sites registered in the network. In addition, PropellerAds offers such solutions as: performance based marketing for agencies & CPA networks, mobile app monetization with SDK integration, buying traffic via Real-Time Bidding model and more.
Mobile platforms: iOS, Android
Campaign types: CPM, CPA, CPL, CPC
Ad formats supported: Push Notifications, Interstitials, Popunder, Native Ads
Targeting: Language, OS, GEO, 3g/WiFi, Device type, Browser, Mobile Carrier, Day & time, User Activity (new)
Key Markets: Global
Learn more about PropellerAds