With Instagram Ads you can drive awareness, increase customers and share your story amongst a highly engaged audience.
Instagram ads appear in a bold, linear format at the centre of visual inspiration
Tell your story through a clean, simple and beautiful creative canvas

Complement your feed content with ads on Instagram Stories
Key Features
Target people based in specific locations such as counties, regions, cities or countries
Narrow your audience based on information such as age, gender and languages
Find new people who are similar to your existing customers
We help you quickly create an audience who might be interested in your business using a variety of signals, including location, demographics and interests
Make your ads reach the exact audience that you want using our precise targeting options.
Run ads to customers you already know based on their email addresses or phone numbers
Reach people based on interests such as the apps they use, ads they click on and accounts they follow
Define your audience by activities they do on and off Instagram and Facebook
Make potential customers more aware of your products or services
Increase product sales, mobile app downloads and even visitors to your shop
Numbers & Revenue
Instagram MAU worldwide in September 2017 – 800 million
Instagram DAU worldwide in April 2017 – 500 million
Instagram Stories DAU worldwide in 2017 – 250 million
Total number of photos posted to date – 34.7 billion
Number of photos posted daily – 52 million
1/3 of the US mobile users are on Instagram
Monthly number of active advertisers – 2 million
Instagram mobile internet ad revenue in 2017  – $3.64 billion
Instagram mobile internet ad revenue forecast for 2018 – $6.84 billion
Instagram Ads Formats
Instagram Ads uses a range of formats for marketers and advertisers to drive traffic, this includes the following:
Landscape Image – Size: 1200 x 628
Instagram landscape images are wider and do not take up the full square of the Instagram post: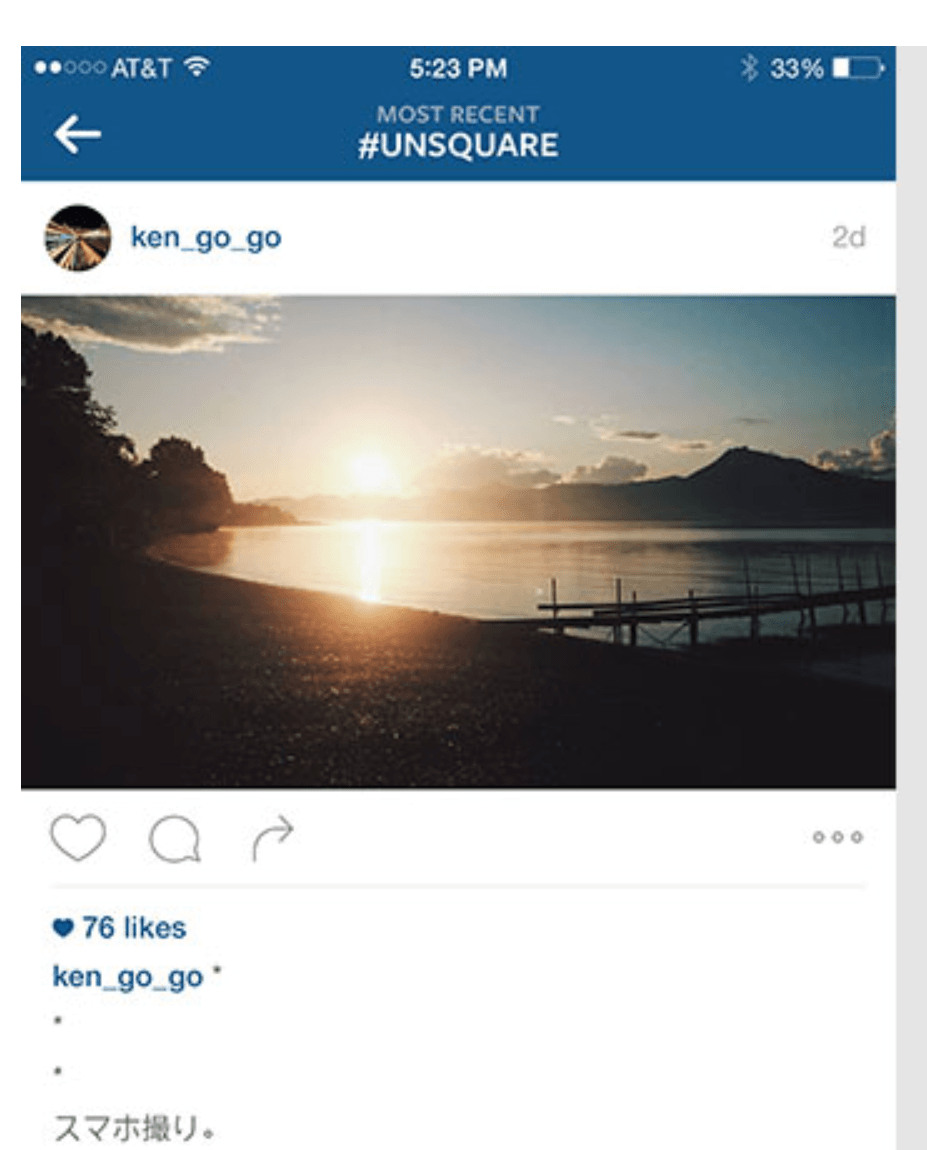 Instagram Square Image – Size: 1080 x 1080
Similar to the landscape format, an Instagram square image focuses on width — however, it takes up more space of the post layout:
Instagram Vertical Image – Size: 600 x 750
The most popular photo size on Instagram is the vertical image due to its simplicity:
Instagram Stories Image Ad – Size: 1080 x 1920
Instagram Stories make single image ads for a better marketing experience, shown here below:
Instagram Ads Costs
| | | |
| --- | --- | --- |
| Model | Cost | Vertical |
| CPM | $7.27 | Ecommerce |
| CTR | 0.01% | Ecommerce |
| CPC | $0.73 | Ecommerce |
Source: Nanigan's Instagram Report
Sorry, we don't have these details yet. If you are a Instagram Ads representative, please get in touch to add additional information and contact options to your profile.