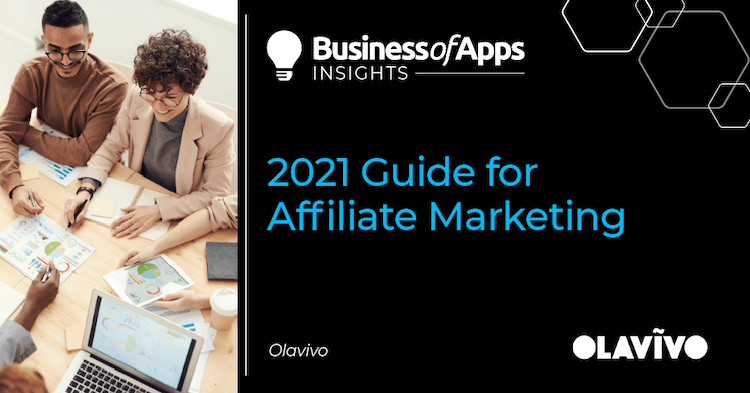 Are you got interested in the benefits that affiliate marketing is capable to deliver for you?
Of course and now you want to learn more about it. Specifically, how you can make additional income or streaming revenue using market affiliates. This article will teach you how to build a profitable affiliate marketing business by selling various products.
What is Affiliate marketing?
The basic answer is that affiliate marketing is a business model where you sell products from other businesses, in this case, a client, and you will receive a commission for said product sales. An average for commissions is around 10% to 20% depending on the product, but sometimes it can pay up to 50%. Using a sales funnel and paid ads, you promote the client's products, and those companies, in return, will pay you a set percentage of revenue for the products you sell with your promotion.
To start, you will need to sign up for a few affiliate programs like ClickFunnels or even Amazon's affiliate program! As soon as you sign up, it is time to start selling your company's products with some strategies that we'll discuss later in this guide. What's great about this is that you don't need to test, create or even ship the merchandise. You have to share your link with others who will click on it and buy the product on the page.
Steps to start affiliate marketing
Select the right affiliate program and product
Learning how to pick the right products to sell is a must. A good tip is to find something that you have an interest in. When you try to market something you have no interest in, it can be challenging to do an excellent job of selling it to others. So picking a product you feel you can get behind will help immensely.
Another tip for successful affiliate marketing is to find something with a commission above 20%. Why? Because that will give you the liberty to spend more money on advertisements and keep your business afloat. Finally, discover a product that is easy to sell; nevertheless, it's impressive and effective for the target market. If the product is effective, the sales will arrive faster, and your job will be easier.
Find the right platform to promote your product
If you want a successful affiliate marketing business, you will need to do one crucial thing: create good content consistently. Some ideas for posting content include creating a YouTube channel, Facebook page, Instagram account, or WordPress blog. Start small with just one platform that you can consistently post content. Just creating posts a few times per week will be enough to start growing.
You can post pretty much anything on YouTube; remember to set how consistent you want to be and stick with it. Try to be realistic, depending on your schedule. It is okay to go slow with a trial and error process.
Instagram is perfect if you want to sell visual products. That goes double if it is about health, fitness, beauty, or travel. Posting at least once per day will help you achieve your goals. People love scrolling through the 'gram, so make sure you create visually pleasing images.
Pinterest is the perfect place for affiliate marketing in 2021. It's great for everyone, but especially if a female audience is your target. Try to post at least three pins per day. That way, you have consistent content that your followers will always see — and find useful.
Even if it's a new platform, TikTok is taking the affiliate market by storm! Being a new social media app can give you many options. It's a great place to experiment with the market. Not only that, but you can post short tutorials so your followers can quickly see how to use a product.
Blogging is ideal; it is a tried and true practice proven to push market affiliating to its max potential. If you focus on SEO and bring some paid traffic to your blog post to get some hits, this is the case. Posting at least once per month is ideal.
Learn your audience
You must consider who is buying this product or service. Knowing your target audience is the primary key to understanding what type of strategy you need to follow. There are some questions to ask yourself which will help you find the answer. Consider the following if you want to become a successful marketing affiliate in 2021:
What are they searching for?
What do they think about most of the time?
How old are they?
How much money do they make?
Where can you find them online?
Make a sales funnel
Seeing that the competition is way bigger than it used to be, you need to find ways to get your target's attention. You have a few moments to get someone's attention. That means you need to keep their eyes on you for as long as you can. Therefore, having a sales funnel is an effective way and a great tool to have.
There are different funnels available depending on various things. Pages like Tripwire Funnel are great for selling products. Alternatively, pages like Squeeze Page Funnel are suitable for generating leads. You can have a page that will get email subscribers, another one to build trust, and lastly, a third one to make you money with an affiliate offer. As soon as you get the hang of producing sales funnels, you are ready to drive traffic.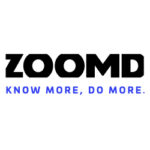 Drive traffic to your sales funnel
Now that your sales funnel is ready, you need to drive traffic for it to generate money. There are two types of traffic that you need to learn: long-term traffic and short-term traffic. Considering the quality of said traffic is also a vital part of it; knowing if you are driving the right people into your sales funnel — and if it's your target market — is a big part of it.
A short-term traffic strategy is when you drive people to the sales funnel right away. How? With a paid advertisement on platforms like Facebook, Instagram, YouTube, or Amazon. Alternatively, you can do a Paid Promotion. This means going to influencers or websites that serve your target market and paying them to promote your product by sharing an affiliate link.
For long-term traffic, you should consider SEO or Search Engine Optimization. What's that? It is a process to rank your content with phrases in a search engine like google. Sure, it will start bringing traffic slower, but after a few months, you'll earn big bucks. Alternatively, you can build relationships with influencers that will drive traffic to your sales funnel, but also you can do the same for them. The building that trust will last you many years.
Become a pro affiliate marketer
Learning the ropes is the beginning; having people trust you to the point of going through you instead of going to the source will separate you from the rest. Running paid ads smartly and targeting a new affiliate marketing niche to sell your product differently will bring you big profits. Thinking outside of the box will make you the go-to person that people can trust. In turn, it will end with people buying the products that you recommend.
Building your own affiliate marketing business takes a lot of time and learning. Establishing trust, building an audience, and being consistent will be the key for people to start arriving and getting the products you're selling. To become an expert, be consistent, and build an audience that will make your business a success!
Please, don't forget to visit OlavivoBlog to follow the best affiliate marketers, find influential books, and discover conferences that you can attend too.