MaxBounty is a performance-based affiliate network. It was launched in 2004 and ever since its team has been working hard to equally benefit both parts of the online advertising business – advertisers and publishers. One of the distinctive features that MaxBounty has is its industry highest rates for performance marketers and digital advertisers to achieve high ROI.
The MaxBounty Values:
Balance:
Balancing the needs of affiliates and advertisers is our strength.
Integrity:
We have a code of ethics, and our clients can trust that we will stand firmly by it.
Proactivity:
We believe in listening to our customers, and using their feedback to provide a better service.
Security:
Your data is secure, and we take every measure to ensure that your brand is protected.
MaxBounty Awards: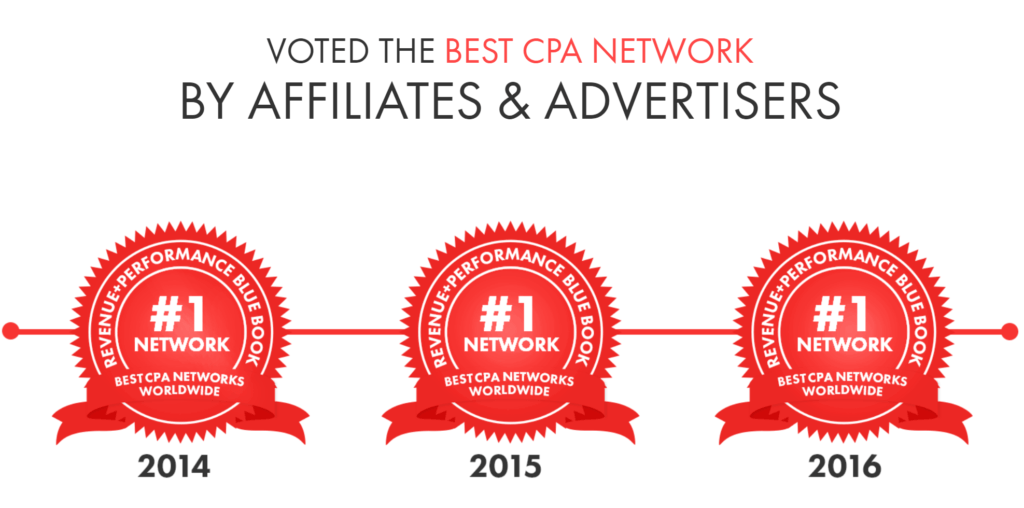 Revenue + Performance Blue Book: #1 CPA Network Worldwide 2014
Revenue + Performance Blue Book: #1 CPA Network Worldwide 2015
Revenue + Performance Blue Book: #1 CPA Network Worldwide 2016
Key Features
A network of over 20,000 affiliates who are vetted
Cost-Per-Action pricing model
Over 200 advertisers on the network
New affiliates receive a $1,000 performance-based bonus
CPA, CPL, Mobile, or Pay Per Call
High paying advertisers on a cost-per-action basis
Over 2,000 offers are available
13 years of experience means you get results
Global reach for advertisers
Specialize in all traffic types
MaxBounty Offices
PO Box 17039
Ottawa, ON
Canada
K4A 4W8

Key People
Matt McEvoy – Chief Executive Officer

Matt worked as the Director of Business Development at MaxBounty for 11 years before becoming the company's CEO in 2017. He has many years of experience in affiliate marketing and advertising.
MaxBounty Jobs and Careers
MaxBounty lists available jobs and positions here with openings in their office in Ontario across roles in Sales, Business and Advertising.
For Publishers
MaxBounty individually ensures that high-paying and high-converting offers are available to maximize earnings for affiliates.
They work in the following key verticals:
Mobile
Education
Travel
Downloads
Games
Diet
MaxBounty also offers new affiliates a $1,000 performance-based bonus if they earn a minimum of $1,000 per month in their first three months on the network. The bonus can be claimed from the fourth month with them.
Payments to affiliates are made weekly via PayPal, Intercash, eCheck, ACH, Wire, Bitcoin or Check.
For Advertisers
With MaxBounty advertisers only pay when they have successfully acquired a new customer. This Cost-Per-Action pricing model means advertisers pay for real leads and sales.
They specialize in the following traffic types:
Search Engine
Contextual
Loyalty
Social
Email
MaxBounty uses a proprietary tracking system that automatically detects unusual affiliate activity for advertisers. These are then reviewed by their staff for extra checks. Each affiliate is also interviewed before being added to the network to prevent issues before they occur.
MaxBounty Info
MaxBounty Competitors and Alternatives
Sorry, we don't have these details yet. If you are a MaxBounty representative, please get in touch to add additional information and contact options to your profile.