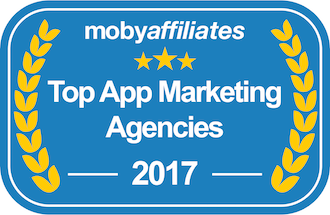 This year digital economy has reached the point when analysts, venture capitalists and tech media have stopped talking about businesses transition from a desktop to mobile or even them adopting a mobile-first approach, it's just mobile. By default. In the heart of this mobile revolution is a mobile app. Today over a third of the world's population (2.3 billion people) owns and uses a smartphone, according to Statista and on average these people use 9 apps daily. The scope of the mobile app market, as of July 2017, is the following- iOS users have 2.2 million mobile apps to choose from and the  Google's Android App Store boasts 2.8 million apps.
According to a recent report by mobile analytics firm App Annie, in 2016 year-over-year time spent in apps was up 26 percent. Total time spent in mobile apps worldwide reached more than 150 billion hours year over year. According to eMarketer, US consumers spend 86% of their smartphone time in-app rather than on mobile web.
So having this picture of a highly competitive mobile app landscape in mind, image what it takes for an app developer to compete. One way of meeting this immense app marketing challenge is to hire a mobile marketing agency that provides apps promotion services.
Now the question is – what will an app marketing agency do for your app?

Some people question if it's worth getting a specialist agency or whether you can work in-house and cut your budget on apps marketing. Here is a brief sketch of what you should expect from working with a mobile app marketing agency.
A mobile app marketing plan, that an agency team will devise for your app, will consist of – an app's marketing potential analysis, the right app marketing channels to use, possible adjustments for your app's marketing copy and creatives to produce. The app marketing best practices also demand an agency to carefully measure KPIs (stands for Key Performance Indicators) of such campaign. There is one set of apps promotion techniques that stands out the rest – Growth Hacking. Essentially it's about finding the ways for a particular mobile app to grow its number of users and revenue via applying non-standard app marketing techniques, preferably with low budget.

Next up question is – what types of app marketing agencies are there?
There are a range of types of mobile marketing companies that can help you with your app campaign:
A specialist mobile agency can serve your app's marketing needs via some particular marketing channel, for instance, Facebook Ads, Twitter Ads, Instagram Ads, App Store Optimization, PR and so on.
A general agency with a mobile marketing agency within it, which initially started as a digital one and later added mobile experience, when a smartphone took off as a new marketing channel.
A mobile advertising agency is focusing on mobile media buying. Media buyers negotiate and purchase audience targeted time and advertising space to convey a marketing message.
Some app agencies focus purely on app store optimization and capable to drive mobile app user acquisition via the Apple's App Store, Google Play or both.
Others focus on mobile campaign strategy, analytics of a mobile app user in-app behavior, traffic attribution and more.
Having the above described understanding of the mobile app marketing industry, we've decided to get together the facts and created a guide that covers the best mobile marketing companies  2017 to consider. Our list includes big international agencies with broad creative marketing capabilities to boutique marketing companies focussing solely on apps. Each of the 26 companies listed has something different to offer and you can find more app marketing agencies in our app marketing directory.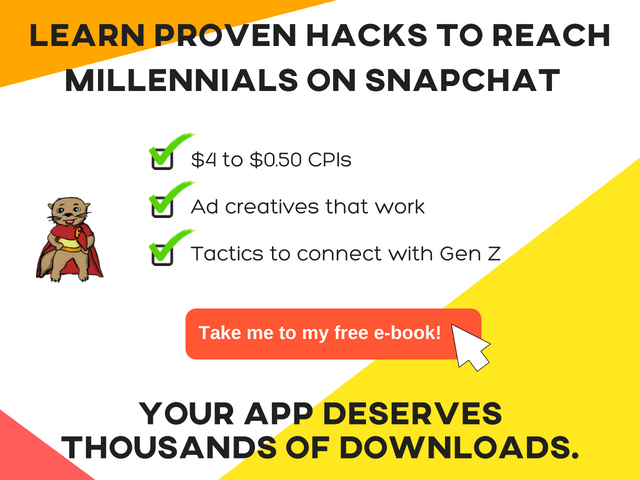 Note: the companies on the list we've complied below are not in any priority order.
Our List of App Marketing Agencies:

Fetch is an award-winning global mobile marketing agency founded in 2009 by James Connelly and Declan Reddington. In 2014, Fetch joined the digital giant Dentsu Aegis Network; a group which specialises in media, digital and creative communication services. Fetch's holistic approach to mobile marketing includes banner and rich media advertising, cross-channel campaigns, and app store optimisation to help your app stand out amongst the competition.
This mobile-first agency focusses on three key industry areas: retail, gaming, and travel and Fetch's work for Expedia and Ebay has received recent accolades. In 2014, Fetch was the fastest-growing mobile marketing agency in the Europe and also listed in The Sunday Times Tech Track 100 as 'One to Watch'.
Services: app marketing strategy, app incubation, app ranking, app store optimisation, mobile media planning and buying, mobile app analytics and mobile ad tracking.
Offices: London, New York, San Francisco, Berlin and Hong Kong.
Tagline: "Visionary. Bold. Creative."
The Most Exciting Thing Happening in Mobile with Fetch COO Greg Grimmer


M&C Saatchi Mobile is a leading mobile marketing agency with offices in London, San Francisco, New York, Los Angeles, Sydney and, most recently, Singapore. Founded in 2006, by current Global CEO James Hilton, M&C Saatchi's focus has always been on mobile with a portfolio of services that include media planning and buying, strategy, research and analytics, and creative.
In 2015, M&C Saatchi added to its raft of accolades by scooping the title of Mobile Agency of the Year and Mobile Marketing Campaign Strategy of the Year at the Drum Awards.
Services: mobile strategy, conversion tracking and optimisation, app store optimisation, mobile acquisition, mobile media planning and buying, programmatic buying, app development, user experience and social.
Offices: London, New York, Singapore, San Francisco, Los Angeles and Sydney.
Tagline: "The leading mobile first agency"
Libby Robinson, Global Commercial Director asks, Are you looking beyond the downloads? 



Bamboo is a mobile advertising agency, founded in San Francisco, US in 2014. It specializes on running paid ad campaigns on top social media networks to acquire mobile app users for leading brands like Dropbox, Hotel Tonight, Peloton, Microsoft and others.
Services: Facebook, Twitter, Pinterest, YouTube paid ad campaign management, creatives production, audience research, reengagement
Offices: San Francisco, US
Tagline: The Mobile Ad Agency of the World's Most Innovative Teams


appcoach is a global mobile performance marketing agency. It provides a broad range of mobile marketing services, including mobile app marketing services. By providing app developers with tools to advertise their apps in search display networks, social media and digital media, the agency helps their them to drive mobile app user acquisition. Having an app marketing expertise on the China market, allows appcoach to stand out other mobile marketing agencies.
Services: Global Optimization, Local Marketing solutions, ad campaigns in its display & video ad network in Asia and China
Offices: In China – Beijing, Shanghai, Guangzhou, London in UK, Singapore
Tagline: Complete Mobile Marketing Solution
appcoach mobile performance marketing agency


Phiture is a mobile growth hacking consultancy founded by Moritz Daan in January 2016. Ex-Growth Pm at Soundcloud, Moritz Daan uses his specialist expertise to identify and execute growth opportunities for app and game publishers.
Phiture's service is based around a deep-dive into your brand and how your app is performing, with a two-day workshop/mobile growth audit, following Andy Carvell's acclaimed Mobile Growth Stack, and hands-on help with app store optimisation.
Services: Mobile growth audit and strategy, A/B testing, push notifications, In-app messaging, onboarding, life-cycle marketing, CRM, app store optimisation, viral sharing.
Offices: Berlin, Germany.
Tagline: "We help apps grow"
Phiture mobile growth consultancy agency


AppAgent is a mobile app marketing agency, founded in 2015 in Prague, Czech Republic. It's been driven by a team of experts in various mobile product and app marketing fields. The AppAgent served a number of mobile app studios and app startups, among its clients are CI Games, Pandastic Games, Tradewise, BudgetBakers, Tapito.
Services: mobile marketing strategy, positioning and key messaging, App Store / Play Store optimization, soft launch & global launch strategy, Apple & Google featuring, paid user acquisition,  user segmentation and retargeting, ads monetization.
Offices: Prague, Czech Republic.
Tagline: Mobile Marketing Experts Available For Hire

ToroGrowth is a mobile app marketing agency that offers developers a broad spectrum of marketing services. Its team has an expertise in running mobile app user acquisition campaigns with Google AdWords, Facebook Ads, Twitter Ads, AdColony and others users acquisitions platforms.
Services: mobile app marketing, mobile app analytics, mobile user acquisition, paid ad campaigns in Search Engines, ASO, advertising in mobile ad networks, SEO, user retention strategies, mobile app development, app-growth hacking
Offices: Wroclaw, Poland
Tagline: AERM – Acquire – Engage – Retain – Monetize
ToroGrowth app marketing agency


Mobtimizers is a full service App Store Optimization agency, offering clients creative solutions for ASO, engagement, marketing, and strategy. Mobtimizers helps brands engage with people through technology. With a strong analytical background, they focus on research, experiments, and data, bringing insights that help businesses succeed in the mobile sphere. Mobtimizers present at App conferences worldwide.
Services: ASO, Keyword optimization, A/B testing, App Store video production, Apple Search Ads campaigns, CPI campaigns, Consulting
Offices:  New York City, US, Copenhagen, Denmark
Tagline: Lead Through Discovery
Mobtimizers app marketing agency


the specialistworks is an app marketing agency that provides a wide spectrum of mobile app marketing services, both online and offline. To compete in the highly competitive app marketing field, the company bets on using old-school marketing channels in conjecture with latest cutting-edge digital app marketing ones. The agency was recently awarded by The Drum.
Services: media strategy consulting, TV ads, Radio ads, Printed ads, paid ad campaigns on social, video ads, affiliate marketing, app install ad campaigns, retargeting, direct mail, various offline marketing services.
Offices:  New York & Atlanta, US, Bonn, Germany, East Sussex, Somerset, Kent and London, UK
Tagline: Performance-Driven Media Planning & Buying

Gummicube is an app marketing agency with a core competence in App Store Optimization. Using a mobile data for how users search on the App Store gathered since 2011, the agency is capable to provide app developers high quality App Store Intelligence software.
Services: ASO, App Reviews, Focus Groups, Analytics software
Offices:  San Jose, US
Tagline: We're dedicated to helping your mobile app find its audience.
Gummicube App Store Optimization company




PreApps is a mobile app marketing platform that hosts millions of mobile apps before they are launched on mobile app stores. PreApps app directory hosts apps from different categories, in addition to that it has Top Apps, New PreApps and Featured Apps special categories to feature new additions to the platform. On top of that it offers a number of app marketing services.
Services: pre-launch beta testing, app review submission, publicity, video demo creation and distribution, ASO
Offices:  Boston, US
Tagline: We help grow apps to millions of downloads and sales
What is PreApps?


The ASO.co is a mobile app marketing agency with a focus on App Store Optimization. In addition to ASO, the agency has an expertise in mobile strategy consulting, the team takes on a challenge to set specific KPIs for an app and recommend technology partners to work with on those metrics. Conversion Rate Optimization (CRO) is another service that The ASO.co provides mobile app developers to achieve higher conversion rates with less investments.
Services: ASO, Mobile Strategy, Conversion Rate Optimization
Offices: London, UK
Tagline: The World's Leading App Store Optimization Agency
The ASO .co mobile app marketing agency


App Masters.co is a mobile app marketing agency run by Steve P. Young. Over the course of last several years, Steve has been a prominent figure in the app marketing field, among many hats he wears, he is the host of a popular AppMasters.co podcast. There is one service that the agency provides that stands above the rest – App Store Feature, in a nutshell it is a patent marketing technique to feature a mobile app to the Apple's App Store editors team with high chances for the app to be featured that leads to high visibility.
Services: ASO, App Store Feature, Press Outreach, Influencer Marketing, Top Charts, Soft Launch Strategy.
Offices: Bay Area, US
Tagline: We are Growth Hackers Great at Driving Downloads Cost Effectively
The Most Effective App Marketing Strategies



Redbox Mobile is a mobile app marketing agency that specializes in search-related app marketing channels. The agency 's team consists of experts in App Store Optimization, running ad campaigns on Apple's App Store Search Ads platform and Google Play search ads.
Services: ASO, App Store Search Ads, Google Play PPC
Offices: London, UK
Tagline: a multi award-winning App Store Optimisation and Search Ads agency
Redbox Mobile app marketing agency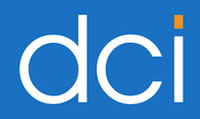 Dot Com Infoway is a CMMI Level 3 multinational information technology company that provides both app development and marketing services.
Services: App Store Optimization, Pre-Launch promotion package with app marketing services to apply before app gets published, PR, influencer marketing services, paid user acquisition services, user engagement services.
Offices: Madurai, India, NY, United States
Tagline: Boost your Mobile Business 
Mobile App Marketing Company – Dot Com Infoway



Miratrix is an app marketing agency with a core competence in App Store Optimization and mobile app advertising on social media and Google. It was founded in 2012 in Glasgow, UK by online marketing veteran Nicholas Duddy.
Services: ASO, Facebook Ads & Google Play Ads, Advertising on Instagram, mobile strategy & management consulting
Offices:  London, UK
Tagline: Lead Through Discovery

Growfirst.de is a Germany-based app marketing agency that provides a number of app marketing services that are grouped into two major categories – visibility and conversion.
Services: ASO, Facebook Ads, App Store Search Ads, Google Adwords ads, Marketing Analytics, Referral campaigns, community management, app marketing copy optimization
Offices:  München, Germany
Tagline: Data-Driven App Marketing Agency
Growfirst app marketing agency


PickASO is a Spanish-based app marketing agency. It provides a comprehensive app marketing solutions that cover all stage of an app marketing cycle – acquisition, retention, monetization and loyalty.
Services: ASO, Facebook Ads, Instagram Ads, Mobile Strategy consulting
Offices:  Barcelona, Spain
Tagline: Growth Strategy Specialists for Mobile Apps

Moberest is a Spanish-based app marketing agency with a set of mobile app marketing services that are focused around a single aim – to help developer's app to achieve visibility on app stores. The agency team champions a proactive marketing approach, that implies its involvement into an app development cycle from early stages to be able to build its marketing strategy effectively.
Services: ASO, App User Acquisition, App Inbound Marketing, App Attribution & Analytics
Offices:  Barcelona, Spain
Tagline: Position your app on the top of App Stores

Appsposure is an app marketing agency that provides mobile app marketing shopping experience to developers. Essentially it  offers 7 marketing packages that bundle various services to meet specific needs and budget limitation.
Services: Google Play ASO, App Icon Design, App Description Writing, App Screenshot Design, iOS App Store ASO, App Landing Page Design.
Offices:  Toronto, Canada
Tagline: App Marketing Made Easy
Appsposure app marketing agency


yellowHEAD is an Israel-based digital marketing agency with an expertise in mobile app marketing, web and social marketing, that is based on a combination of using a proprietary technology and having professional digital marketers in the team.
Services: ASO, Mobile Acquisition
Offices:  Kibbutz Ga'ash, Israel
Tagline: We Came. We Optimized. We Conquered.
yellowHEAD digital marketing agency


PocketWhale is an app marketing agency with a focus on mobile games. Among the agencies clients are SpaceApe, MachineZone, Kabam, Wargaming.net and many other leading game development studios.
Services: Press, Influencers, TV, Social Media, Ad Networks, and Events
Offices:  Paris, France, San Francisco, US, Tokyo, Japan, Berlin, Germany
Tagline: Global Reach. Local Presence.
PocketWhale mobile game marketing agency


App Marketing Agency (AMA) is a full-service app marketing and mobile marketing agency founded in 2009. Headquartered in Berlin, but boasting a global reach, AMA counts the EU, USA, UK, Australia and Asia as their core markets.
AMA provides app strategy, marketing and monetisation to increase their customers' visibility in app stores. AMA's British parent company Weever Media (ranked amongst the leading app marketing companies in July 2015) must have had a positive influence on App Marketing Agentur who, in 2015, were named Best Mobile App Marketing Agency on bestwebdesignagencies.com.
Services: App ranking boost, app store optimisation, user acquisition, user retargeting, mobile performance marketing and strategy, and app monetisation for publishers.
Offices: Berlin, Germany and London, UK
Tagline: Engagement-driven Mobile & App Marketing
App Marketing Agency – mobile app marketing & promotion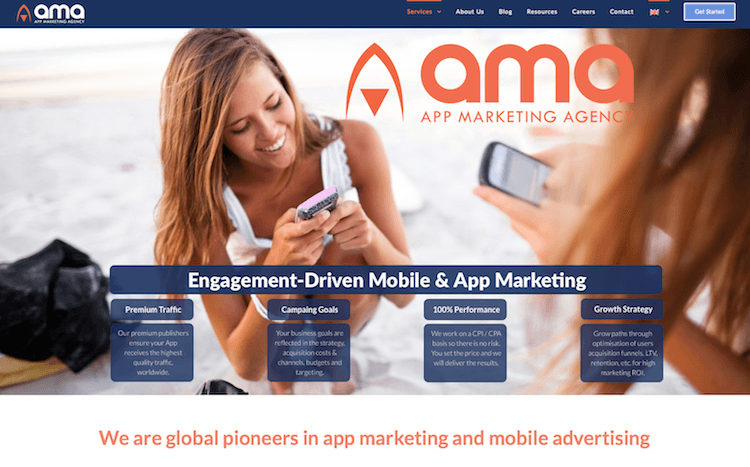 Appency is a full-service mobile app marketing and PR company, established in 2009. Appency's focus is solely on apps, meaning their expert team knows the ins-and-outs of this highly competitive area. Appency utilizes its social media marketing and advertising media planning and buying prowess, as well as its connections with mass media outlets and app bloggers to get the word out about your app.
Services: App analysis and competitive research, PR, social media marketing, advertising media planning and buying, promotions and sweepstakes, app user engagement, video, campaign reporting, localization, creative, app store optimization.
Offices: Sacramento (USA)
Tagline: "Appency! Make a big noise"
Marketing in a Million App Market by Aaron Watkins, President and Founder of Appency


Yodel Mobile, founded by current CEO Mick Rigby, is a full-service global mobile marketing agency. Their team of mobile and app experts have helped businesses achieve mobile marketing success since 2007.
They work with clients from single territory start-ups to established, multi-territory, international brands such as The Economist Group, NBCUniversal, UKTV, Photobox, Xendpay, MyTaxi and Teletext Holidays.
Yodel Mobile's Fit to Market programme, which is unique in the sector, offers a blend of optimisations that drive organic discoverability and improve retention of the most valuable users through activities across ASO, mCRM, Searchability, Analytics and more.
Services: Fit to Market, Mobile Strategy, Mobile Advertising & Acquisition, Mobile Development.
Offices: London, UK.
Tagline: Mobile and App Marketing Success
App Promotion Summit London 2014 – How You Can Get Downloaders To Actually Use Your App


Moburst is a global mobile product and marketing agency founded in 2012 by Gilad Bechar and Lior Eldan. Moburst offers the full gamut of mobile marketing services including app store optimisation, product enhancement, user acquisition and mobile strategy consulting. Its team of mobile growth experts have promoted dozens of apps to the Top 10 in app stores like Google Play and helped many start-up apps gain more organic users, boost ratings and improve their products.
Meanwhile, user acquisition is achieved through a selection of hyper-targeted, burst, and brand engagement campaigns combined with the right mixture of media channels for your goals and budget including RTB/exchanges, social, video, retargeting and search.
Services: App store optimization, audit and analysis, optimization and monitoring, mobile user acquisition, user experience and audience insight data, personalized mobile app marketing strategies.
Offices: Israel and New York
Tagline: "Doing mobile right"
Moburst app marketing company team


Somo is an award-winning global mobile marketing agency founded in 2009 by tech entrepreneurs Nick Hynes, Carl Uminski, Dave Evans and Simon Edelstyn. Somo prides itself on doing things differently and has received plenty of industry recognition for innovation including the title of Most Innovative Agency in Mobile at the Mobile Mafia Awards 2013.
As big investors in technology, in 2011 Somo launched Apptimiser, a tool that allows detailed tracking of individual app campaigns across all mobile platforms. This means clients can manage the criteria defining a successful campaign and only spend money on app campaigns that provide real returns.
Services: Strategy and innovation, creative and custom development, performance and brand marketing, advertising tools and technology, app install and promotion.
Offices: London, New York, San Francisco and Bristol.
Tagline: "Solutions for the connected world".
The Changing Role of Voice in 2017



Ansible is a mobile marketing and technology agency, it provides a wide range of services that include media planning and buying, data and analytics, consultancy as well as creative and development. The company has 23 offices that are spanned across 15 countries in North America, LATAM, EMEA and APAC.
Services:  Mobil Media, App Marketing Strategy, Ad Creative and Development
Offices: New York, US
Tagline: Every Aspect of Mobile Marketing
Angela Steele, CEO of Ansible Talks at Mobile Comics summit 2015

Final Thoughts
We hope this app marketing agencies guide will help you to choose the right marketing partner to make your app thrive. As you're approaching any of these companies, you better ask them to get you in touch with some of their previous clients so you can get a first-hand feedback about their performance. On today's app market, when mobile app users spend their mobile moments with a very few apps and hence the competition for their attention span is immense, any mobile app marketing agency, that claims its high efficiency, must have a technical solution to drive app user acquisition, please keep it mind as you're choosing an agency to work with.