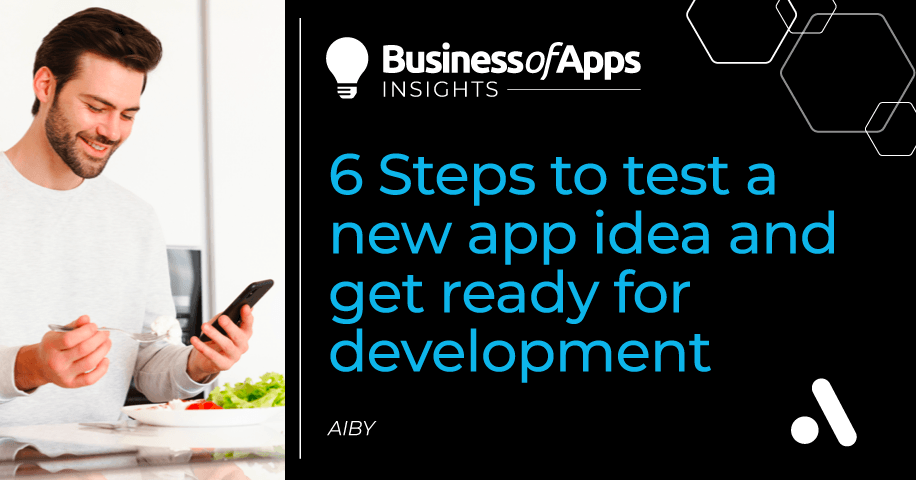 How to launch a mobile application that will take a good position in a niche, attract millions of users, and reach financial success? What steps should you take before getting down to the development process? And why does the quality of the preliminary market research determine the future of the product?
Check out the guide on what steps should be taken before your company engages in an active development phase. This insight will come in useful to product managers, junior сustomer development specialists, as well as any teams wondering where to start with a new project. It was prepared by our team on the basis of the meal planner and calorie counter app HitMeal (half a million downloads) that was launched by our team at AIBY last year.
Step 1. Research the market and the segment of paying users
When choosing a niche for your future project, it's important to consider the size and profitability of the market. To assess these parameters, it would be useful to study the current trends and recurring tendencies, competitors' dynamics, and the sources of their growth. The most relevant information is provided by such market intelligence sources as analytics platforms (Sensor Tower, AppAnie) and well-known Tier-1 industry media like TechCrunch. This step allows you to adequately estimate your chances of success.
The following benchmarks can  help you understand how saturated your niche is:
CTR (click-through rate). This marketing metric shows how interesting your ads and your app can be for users.
CPI (cost per install) is the rate marketers pay to acquire new users through app installations. To measure the CPI,  you can create a test landing page with a "Download" button.
CPA (cost per action). This metric measures the aggregate cost to acquire one paying customer on a campaign or channel level. It helps you understand how many of your page visitors are ready to pay for a product.
Step 2. Build a hypothesis
The research will provide you with information about competitors' apps used by your potential audience and positive and negative user experiences. You need to delve into competitive strategies and carry out quality research that will tell you which issues haven't been solved in apps at that moment and how users prioritize tasks.
You will be able to come up with elaborate hypotheses on contextual customer segmentation. Here are examples of hypotheses for various segments:
The behavioral hypothesis shows user behavior in various circumstances and what motivates them to act in a particular way.
The problem hypothesis covers the difficulties users face and the reasons they identify those as obstacles on the way to their goal.
The motivation hypothesis is about users' desires and why they can't be effective in achieving their goals at the moment.
The blocker hypothesis reveals the reason for current ineffective behavior or difficulty.
"We developed a lot of hypotheses as to overweight persons who are worried about their current weight and want to start eating mindfully to avoid serious health issues, or normal weighing persons who don't cook healthy because finding a good recipe takes too much time and effort. Each of them helped us better understand which features should be added to our future app, as they will be in demand," Dima Khritankov, Group Product Manager at AIBY, explained.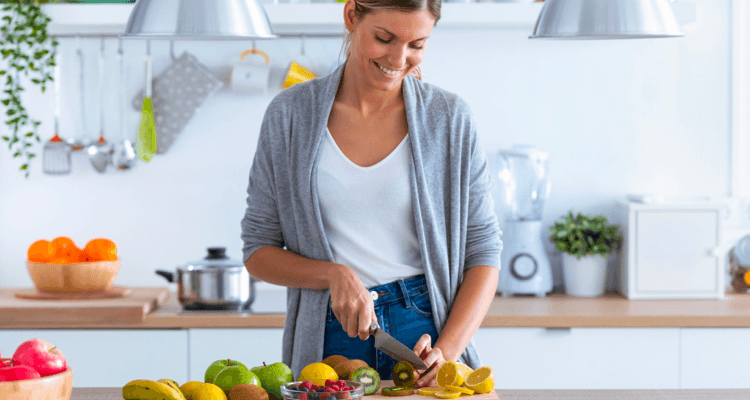 Step 3. Draft an approximate segmentation and search for respondents
Having taken the hypotheses into account, you can draft an approximate segmentation. This approach to segmentation helps define the scope of users for interviewing with the help of usability testing tools like UserTesting. In addition, you can search for the respondents on forums and among Instagram and Facebook followers of accounts and groups focused on your topic. It also works as a basis for target audience screening questions.
A screening questionnaire enables you to select the most relevant respondents and invite some of them for problem interviews. This type of research is a time-consuming and draining process, but it gives you the possibility to identify the crucial needs, understand the behavior of the target audience, and even get an insight into cultural differences.
"Our interviews have revealed that users from Russia and the USA have different eating habits and causes of being overweight. However, we have also found out that there's a segment struggling to stick to a diet while having to take care of the family. That segment is not limited to a specific location,"  Dima Khritankov added.
Don't despair if you can't carry out all the interviews you've planned on the first attempt. Start with five and then analyze what was most challenging in terms of searching for respondents and the interview itself. Try other ways to find potential interviewees and review your questions.
Step 4. Form a few customer personas
After the interviews, you can look through the initial user hypotheses and outline a few customer personas that define the paying segment.
What matters most about the personas, though, is not their social or demographic characteristics, but their goals, motivations, and frustrations. These three aspects allow for the creation of general types of personas. Also, you can come up with the names and other descriptors, as well as develop team empathy toward the future app audience.
Next comes another significant assumption: "We need to make a product that will effectively solve user problems." The main goal here is to identify a number of features for the first version of the product and to elaborate and prioritize the roadmap feature list.
The hypotheses, the research made, as well as the resulting personas lead the team to create User Stories and establish features users may find useful. When your feature product is a delighter rather than a painkiller, a User Story is more appropriate than a Job Story because some assumptions can be validated through qualitative research.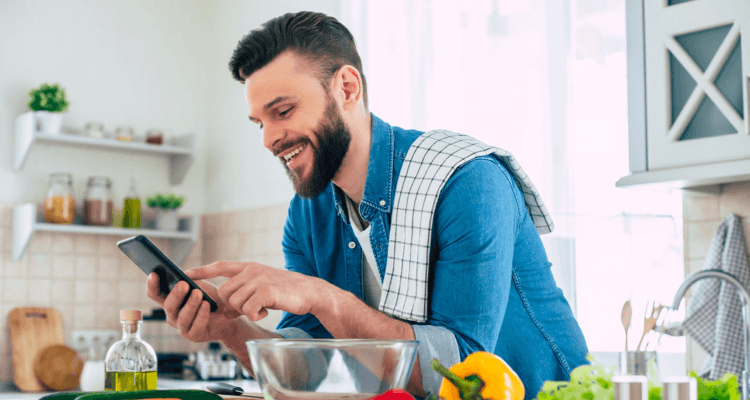 Step 5. Perform product analysis of the main competitors
In addition to the above-mentioned steps, you should allocate time for analyzing the products of the main competitors you previously identified. You can use individual lists of assessment criteria, but we recommend you focus on the unique and sensible solutions of competitors with regard to content, pricing, monetization model, design of an app page at the store, etc.
In addition, it would be useful to study competitor store reviews at digital distribution platforms.
Step 6. Identify MVP features
The last and most important step is to identify MVP features. It would be useful to analyze top competitor creatives and test your own corresponding creatives to compare the metrics.
Another source for the MVP feature list and the prioritization of those features can be research into several competitors via UserTesting. Users should install a competitor's app and carry out the scripted tasks, all the while voicing their actions.
Analyzing the collected data helps you identify the main MVP features and start running user scenarios. The scenarios are needed to make a list of functional and UI requirements.
After that, you will be ready to develop a roadmap for other features.
To sum it up, when launching a product, you need to choose a business model and use it as a basis for your market and competitor research, as well as the potential target audience segmentation. This approach will help effectively distribute resources across the team while developing the product, as you will have a clear understanding of priorities. With that, your business will be yielding the best results.