Moburst is the leading one-stop-shop agency for mobile growth. We make category leaders.
Since 2013, we have served startups and brands such as Google, Samsung, Reddit, Uber, Dunkin, YouTube, Bumble, Robinhood, and Playtika.
Our clients leverage many services: mobile and social strategy, media buying, creative and video production, ASO and CRO, product consulting, influencers marketing and development capabilities to enhance their products and over-achieving their marketing growth goals.
Moburst has offices in New York City, San Francisco, London, and Tel Aviv. To learn more, visit our website or contact us at hello@moburst.com.
Key facts
In 2022, Moburst received 32 INTERNATIONAL AWARDS for its client's projects and was named one of ADWEEK FASTEST GROWING AGENCIES 2022.
Of the world's 15 apps with over 1 billion downloads, 46% of them work exclusively with Moburst.
To provide a one-stop-shop experience, Moburst completed two acquisitions. In 2019, the company acquired Clutch, an international creative studio, which expanded its client services to include video production and UI/UX. More recently, in 2022, Moburst acquired Layer, a reputable global studio that specializes in web, mobile, and app development.
Products & services
App Store Optimization (ASO) – Get your app discovered more in top search results. Recreate your storefront to ensure a higher conversion rate, and localize it to ensure cultural relevance and optimum organic growth.
Creative services – Make a more memorable impact with beautiful assets designed to convert. From simple banners to video ads, our experienced creative team will craft the perfect narrative with strategic storytelling that will impact your users.
Media buying – Put your marketing funnel on steroids and give your user acquisition a boost. Target the right users, at the right time with the right message. From Search Ads to social channels, RTBs, and exchanges, we pride ourselves on overdelivering on your growth goals regardless of platform.
Mobile strategy – Let us build you a holistic marketing plan from user flow through A/B Testing. With experience working with more than 600 apps, we will chart out multi-channel journeys that turn prospects into revenue-generating users.
Product consulting – A great app begins with a great UX. Let us help you craft an experience that delights with our expert UI guidance, and start converting downloads into loyal paying users.
Influencer marketing – Get the right results from a unique data-driven way of working with influencers to over-achieve your goals after we carefully vet creators with our advanced tools and methodology.
Web and mobile development – Creating high-end websites and apps, crafting the right user journey from the first impression all the way to the main user value and conversion moment.
Pricing
Each case is unique and there are no identical growth plans for any of our prospects. The minimal project starts from $5k per month and can go as high as $15m per month or anything in between based on your budget, goals, industry, and many other components.
Why Moburst?
No other full-service mobile marketing agency is more knowledgeable in the nuanced differences between the app stores, as well as the behaviors of those who use them. Our unmatched experience in executing cost-effective, creative, and innovative mobile marketing campaigns is proven to get results, including helping our clients reach the top 10 charts in app stores over 225 times!
Awards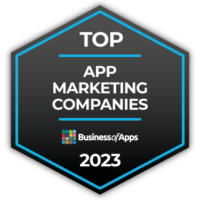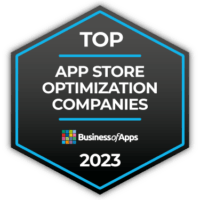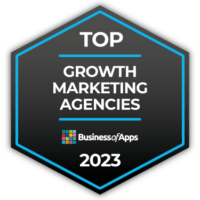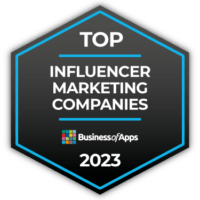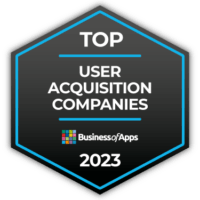 Moburst Services
Hyper Targeting
Brand Engagement
Remarketing
Deep Media Relationships
Media Funnel Optimization
Mobile Analytics & Attribution Platforms
Real Time Customer Dashboard
Team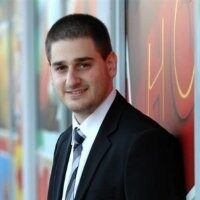 Gilad Bechar
Gilad Bechar is the Founder and CEO at Moburst. Gilad has written more than 50 articles about mobile marketing for industry leading publications including TechCrunch, AdAge, VentureBeat, Entrepreneur, TheNextWeb, and others.In 2018, he served as an official judge at the The App Growth Awards in Berlin, as well as at the 2017 Smarties Awards in New York, and Tel Aviv's Mobility Awards in 2013.In 2016, Gilad was chosen as one of Israel's Top 100 Digital Influentials in Israel while managing the New-Media and Mobile Marketing courses at Tel-Aviv University.He has served as a mentor in the Microsoft Accelerator for five years, a special advisor to the IDF's esteemed 8200 unit, and has also written a global patent for method and system for predicting personality traits, capabilities, and suggested interactions from images of a person.
Office Locations
HEADQUARTERS
9th Floor
149 5th Avenue
New York, NY 10010
USA
600 California Street
San Francisco, CA 94108
USA
Rapaport 3
14th Floor
Kfar Saba, Tel Aviv
Israel
7 Bell Yard
London, WC2A 2JR
UK
Moburst Data
| | |
| --- | --- |
| Founded: | 2013 |
| Employees: | 51-100 |
| Revenues: | $17m+ |
| Social Presence: | 3k+ |
| Website Traffic: | 20,000 |
Sources: Company Data, Press Reports, Linkedin, Twitter, Owler, SimilarWeb
Moburst Info
| | |
| --- | --- |
| Platforms: | Android, HTML5, iOS, Mobile Web |
| Types: | Agencies |
| Groups: | App Marketing, App Store Optimization, Beauty Influencer Marketing, Celebrity Influencer Marketing, eCommerce Customer Acquisition, Fashion Influencer Marketing, Gaming Influencer Marketing, Growth Marketing, Influencer Marketing, Influencer Marketing Agencies, Influencer Marketing Services, Mobile Game Marketing, Mobile Game Monetization, Mobile Game User Acquisition, Mobile Marketing, Performance Marketing, TikTok Marketing, User Acquisition |
Moburst News
The 2021 App Growth Awards winners announced Posted on December 03, 2021 by Emily Hazlewood ...Engagement Platform Iterable App Growth Innovation Tise App Leader of the Year Gilad Bechar, Moburst App Marketer of the Year Emre Fadillioglu, App Samurai App Marketing Agency of the Year Phiture App....
Moburst Insights