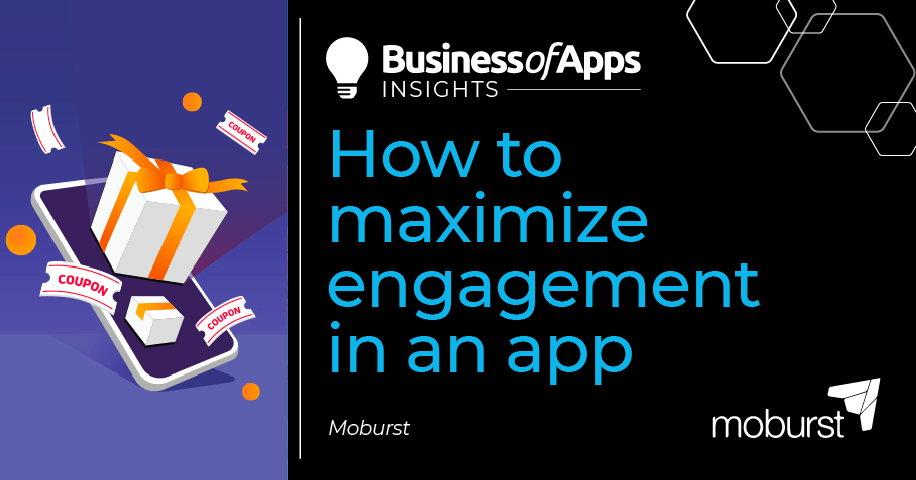 Once a user has installed your app, there are so many opportunities to engage with that user and give them an elevated and delightful experience.
This engagement also feeds into your KPIs, from revenue goals to retention and churn statistics.
When used correctly, in-app events can generate incredible engagement – and too often are either not used enough or not utilized correctly.
In-app events
From a technical perspective, there could be thousands of potential in-app events. We'll focus the discussion on the marketing perspective, in which there are two main types of in-app events: standard in-app events, and rich in-app events.
Standard in-app events are more transactional by nature. Someone signs up or checks out, for example. Rich in-app events would include such things as a social share or inviting another user to join the app.
There has also recently been a major change in in-app events. Since the Worldwide Developers Conference 2021 (WWDC21), Apple incorporated in-app events into its App Store experience, and Google has also begun implementing this. This has significant implications for reach, discoverability, and ASO in general.
What are some of the best practices when it comes to leveraging in-app events to maximize engagement in an app? We've curated a list of some of the insights we've found most valuable.
Personalized content
There is a massive difference in engagement between general interactions, and personalized ones. When we say personalized, we don't just mean adding a "Hi [first name]" to messages. There are so many incredible ways to personalize in-app experiences; for example, a notification encouraging the user that in 3 days they'll have logged on a hundred times; or that they are in the top 6% of all users; the possibilities are endless.
Timing is everything
An ill-times in-app event is enough to have users running for the hills – or at least uninstalling your app. One notorious case had users being asked to rate the app immediately after it kept crashing. On the other hand, there are some perfectly timed in-app events that bring a smile to the user's face, add value, or ensure engagement at just the right time before a user gives up on an app.
Tooltips
Generally, app experiences are one-way traffic. The app provides the platform, and the user explores this. In-app events however make this a two-way street. They allow the app to communicate back to the user, which is actually a massive change – almost like the "breaking of the fourth wall" in theater.
Even just using tooltips, hotspots and other types of callouts makes a tremendous difference. The user is drawn into the app experience, is "shown around" by a concierge, and actually receives communication rather than just taking action.
In-app events – out of the app
In-app events are a powerful way to generate engagement outside of the app itself. For example, if a user hasn't logged on for a number of days, a gentle reminder email can update them on new features or a killer deal.
Push – but with caution
When discussing in-app events, the first place people go is push notifications. While these are indeed a big part of in-app events, the mistake many people make is to start and end with push notifications, and not discover the other types of in-app events that can be leveraged. Push notifications are super powerful but must be used carefully. If you have too many, or they're not relevant, users are likely to just uninstall the app. But if your push notifications are timely, personalized, and on point, they can supercharge engagement, and even encourage people to share the love on social media.
Think outside the box
Especially when it comes to rich in-app events, the sky's the limit. Apple for example speaks about in-app events such as game competitions, movie premieres, and live streamed experiences. These can even be accessed through the App Store. And they have some great tips for creating incredible in-app events. Google too has been expanding its options when it comes to in-app events, including through the Play Store.
In-app events and your KPIs
These are just a few ways that you can leverage in-app events to drive app success and hit your KPIs. With in-app events done right, you can significantly boost engagement, improve retention, and get users to take key actions.
And one of the best parts about in-app events is that in most cases they can be added and improved upon after the app is already live, which means the best time to improve your in-app event experience is right now. Good luck!