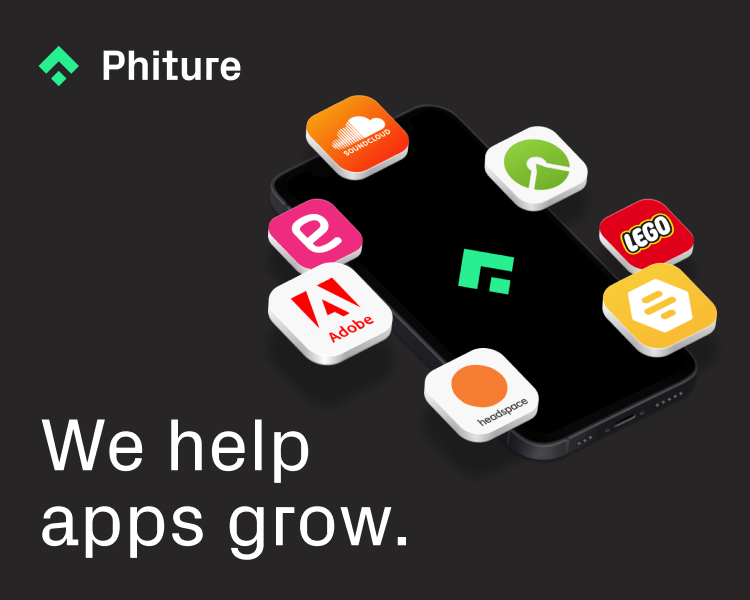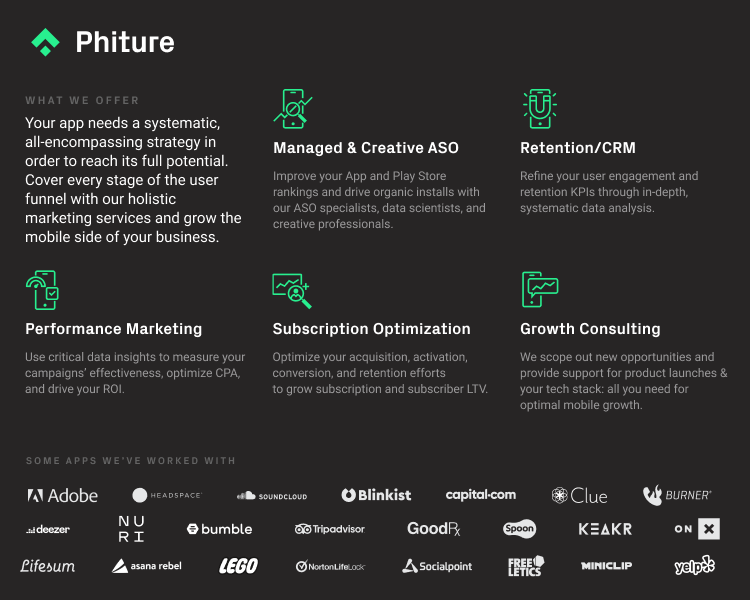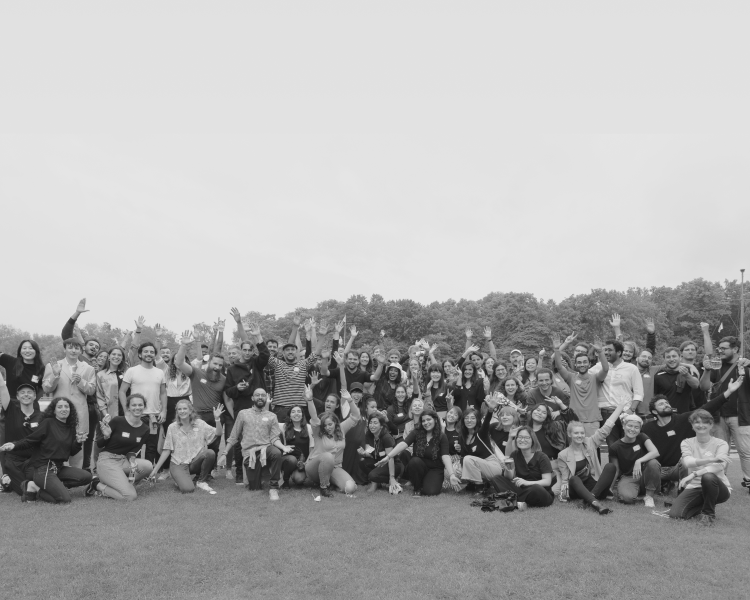 Phiture is a multi-award-winning mobile growth consultancy working with the teams behind leading apps. Using the company's industry-acclaimed Mobile Growth and App Store Optimization Stacks as strategic frameworks, Phiture's team offers 5 key services.
Award-Winning Expertise
Our team has worked with some of the world's most successful apps in the world to improve and enhance their performance, acquiring the knowledge and experience that has seen Phiture recognised at numerous industry awards.
Our awards include:
Germany's #1 B2B company for 2022 by Clutch.co.
App Marketing Agency of the Year, 2021 App Promotion Summit
#1 Employer Advertising and Marketing Startup in Germany at the 2021 Business Punk and Statista Awards
Fastest Growing Medium Agency 2021 | Adweek
Best Agency Built Technology | The Drum
Independent Marketing Service Company of the Year
Best Retention Campaign 2020 | App Growth Awards
Best Independent Agency | The Drum
App Preview Video | Web Excellence Awards
App Marketing Agency | App Growth Awards
Germany's #1 Advertising and Marketing Startup
Our Founders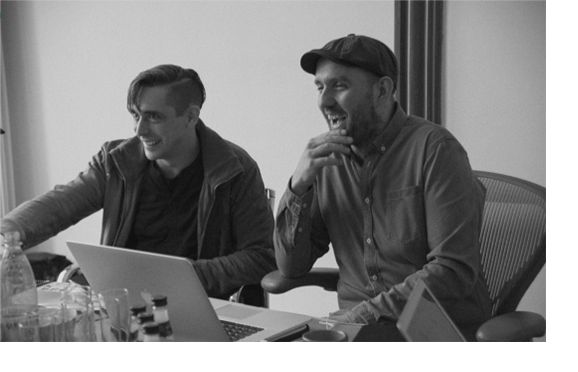 Andy Carvell and Moritz Daan have quite literally written the book on mobile growth, contributing to the development of the field. As a former mobile game developer (Andy developed the Nokia classic 'Space Impact') and former SoundCloud growth lead, Andy created and published the Mobile Growth Stack framework, (now an industry standard for mobile marketers).
Moritz has helped Phiture's clients with countless ASO efforts and growth consulting – while also authoring the industry-acclaimed Advanced ASO book, establishing our ASO Slack community with thousands of members, and organizing our Advanced ASO Conferences. Next to strategy & operations he is building out our Apple Search Ads offering at Phiture.
Key Services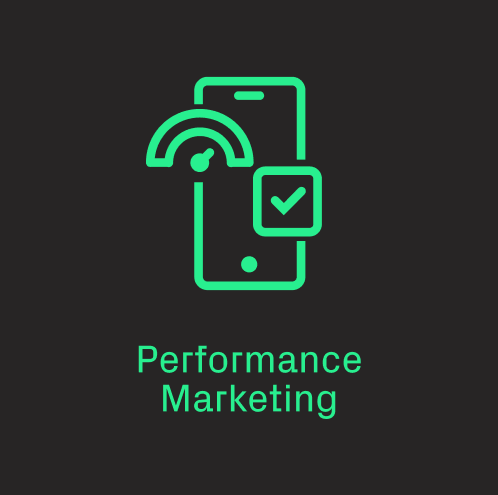 Our performance marketing consultant team uses data insights to develop holistic strategies to optimize cost per acquisition and drive your company's return on investment.
Apple Search Ads
Using our renowned ASA Stack framework, we optimize the efficiency of your search ads spend, increase both the visibility and reach of your app, and deliver high-intent users.
Google App Campaigns
We develop systematic campaign structures and deliver impactful, custom design assets and offer full support for your app campaigns. Using a systematic, iterative testing approach that's transparent from beginning to end, we drive growth and provide key learning insights.
Paid Social (Facebook, Snapchat, TikTok)
We bring strategy, efficiency, and a creative edge to your paid social media campaigns and ensure maximum reach and engagement for your brand's image.
User Acquisition Audit
Our consultants conduct a bespoke, 360-degree audit of your company's existing paid user acquisition strategies and help you understand your key opportunities for growth across multiple channels. Based on our research, industry knowledge, and analysis of best practices, we provide a comprehensive plan to implement the recommendations and help you conquer your goals.
We work with top-tier clients to significantly increase visibility and conversion rates in the App Store and Google Play Stores and drive overall installs.
Custom Product Pages
Our team of ASO and UA specialists, data scientists, designers and engineers help to create specific product pages that convey the optimal messaging for a specific audience. Using a unique URL will allow syncing UA ad creatives and the customer page messaging, increasing the conversion rate as a result.
Product Page Optimization
Product Page Optimization is the new native A/B testing environment in the App Store. This new App Store feature allows Phiture teams to test up to three different treatments against the current creatives to see which creative elements or metadata improve conversion rates in the App Store, based on iOS users' preferences.
Through expert in-depth data analysis, we help you refine your engagement and retention KPIs.
Engagement and Retention Audit
Over 6 weeks, our team conducts a comprehensive review of your app, analytics and CRM setup from an engagement and retention perspective. We'll call out the gaps and prioritize opportunities to systematically improve your user engagement and retention, to build a solid foundation for future success. Our strategic recommendations and ongoing support programs cover activation / onboarding, ongoing engagement, retention and re-activation, tailored to your app and users.
Marketing Automation Kickstart
Supercharge your multi-channel communications with the Phiture Team. Over a 6-month period, we'll help you design and implement a Retention Strategy and tactical plan for improving key metrics using data-driven CRM. We'll help you level-up your approach to analytics, lifecycle marketing and mobile marketing automation. Leading by example and helping you to execute, we'll build a strong end-to-end CRM process within your team. We'll ensure you have the tech fundamentals in place and implement best-practice for important hygiene-factors such as maintaining user privacy, email deliverability and opt-in rates.
In-App Messages
In-App Messages are the most impactful channel for increasing mobile engagement and monetization. Our flexible in-app templates are proven to deliver high business impact across a range of use cases. We cover core in-app messaging use cases including onboarding, ongoing engagement campaigns, content recommendation, monetization and price testing. Our flexible, re-skinnable templates can be easily customized to look completely native to your app. We can quickly build and deploy new messages and flows to support your specific needs. Many companies now use in-app messages to rapidly prototype and A/B test new UX flows in a data-driven environment, before committing to costly native implementations.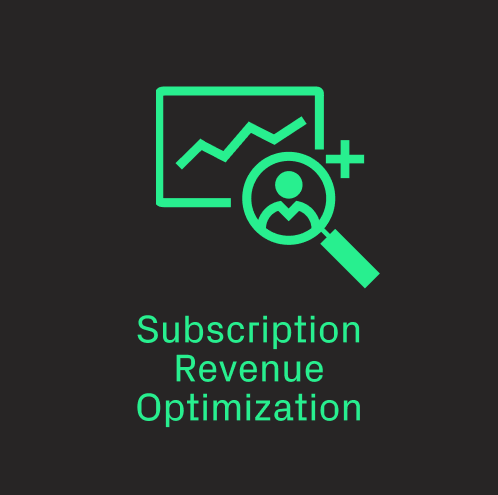 Grow your app's subscription and subscriber LTV by optimizing your acquisition, activation, conversion and retention efforts with the help of our dedicated teams.
Optimize your acquisition, activation, conversion and retention efforts in concert to grow subscription and subscriber LTV. Our team of subscription specialists, data scientists, designers and engineers will set up the right measurement framework and work with you to run carefully-crafted experiments through the entire subscription lifecycle, from User Acquisition and ASO, through to Conversion Optimization, Price Testing and CRM for Subscriber Retention initiatives. We help you measurably increase subscriptions and average user lifetime value.
Custom Subscription Optimization Packages
Mobile App Subscription Growth is a holistic endeavor, so we prefer to work full-funnel. However, if you have specific pain-points in your revenue optimization approach, contact us to discuss and we may be able to offer a custom package tailored to your specific challenges.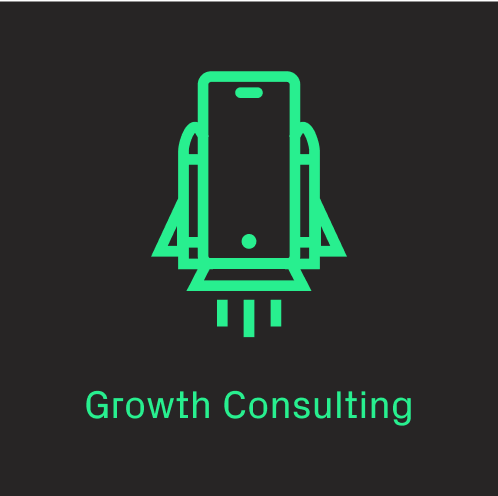 We draw on years of expertise and optimization know-how to produce Mobile Growth Audits.
Phiture is a multi-award-winning mobile growth consultancy and agency working with the teams behind leading apps. Using the company's industry-acclaimed Mobile Growth Stack as a strategic framework, Phiture team offers 5 key services: App Store Optimization, Performance Marketing, User Retention/CRM, Subscription Revenue Optimization services and Growth Consulting.
Case Studies
We've worked with some of the biggest names in the app industry to optimize and finetune their activities. Take a look at some of our case studies below to get an idea of how we can help your app.
How systematic ASO helped Headspace bring meditation and mindfulness to over 6 million users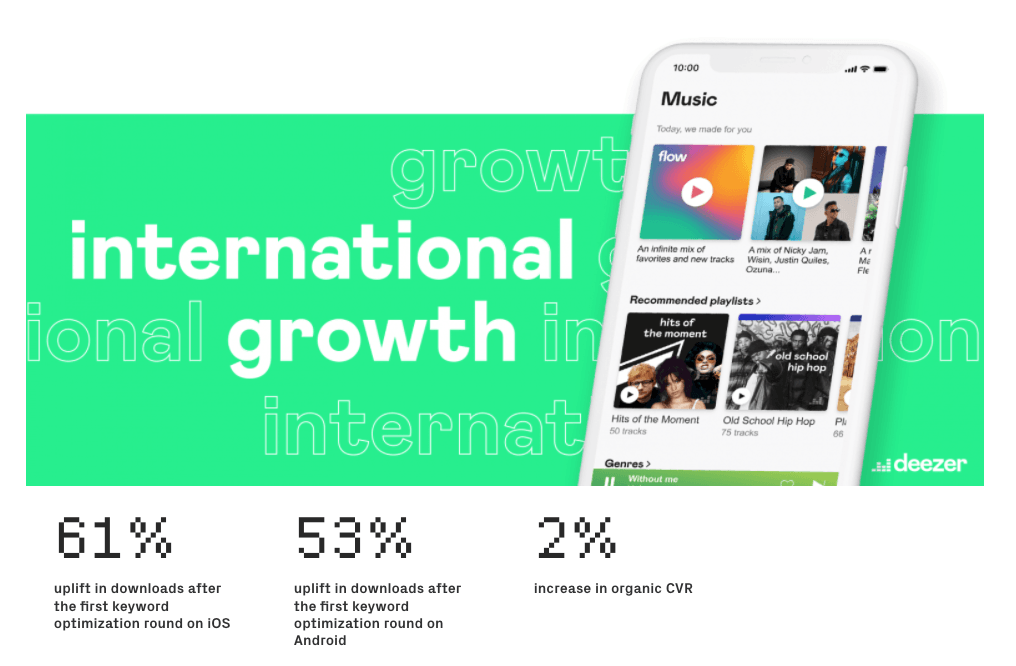 Helping Deezer Achieve International Growth With ASO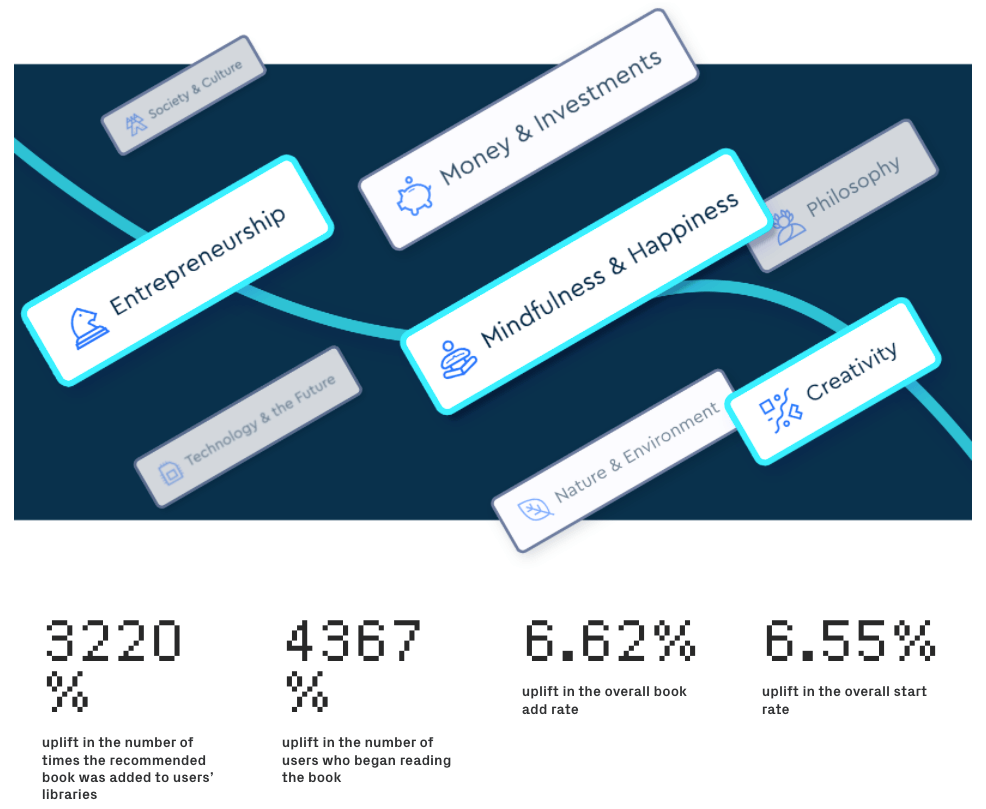 How in-app messages help to inspire readers and increase engagement
Phiture was founded on the principle of knowledge sharing and collaboration to advance the field of mobile growth.
The Mobile Growth Stack
The Mobile Growth Stack is a framework that helps marketers, founders and growth practitioners develop and evolve a strategy for growing the user base of a mobile product or product portfolio. From it's launch, the stack has been widely used in the industry as best practice.
The stack can be applied at any stage during a product's lifecycle and to many different business and financing models, although some layers and elements of the stack will be more relevant at different stages of the business.
The ASO eBook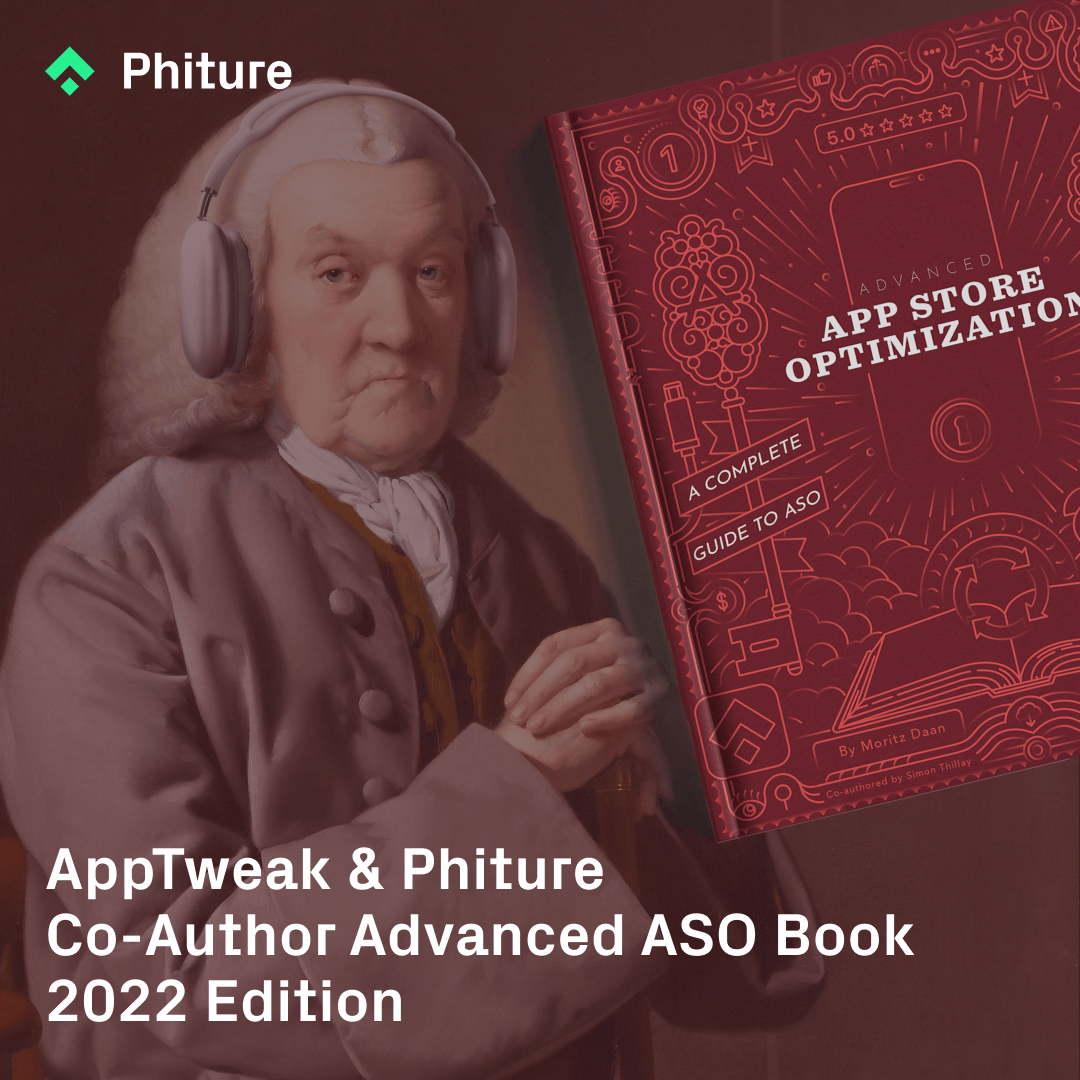 Meet the next generation of the book that's transformed ASO strategies for industry-leading apps around the world.
Following the success of Advanced App Store Optimization: A Complete Guide to ASO 2018, this new edition by Moritz Daan and Maggie Ngai features a complete exploration of the latest advancements in ASO. Discover all you need to know about the new iOS 15 App Store update, Apple Search Ads, ratings and reviews, and much more.
Our Slack Channels
Phiture was founded on the principle of knowledge sharing and collaboration to advance the field of mobile growth. For this reason, Phiture curates two Slack Channels, the ASO Stack and the Mobile Growth Stack Slack to bring the community together.
The ASO Conference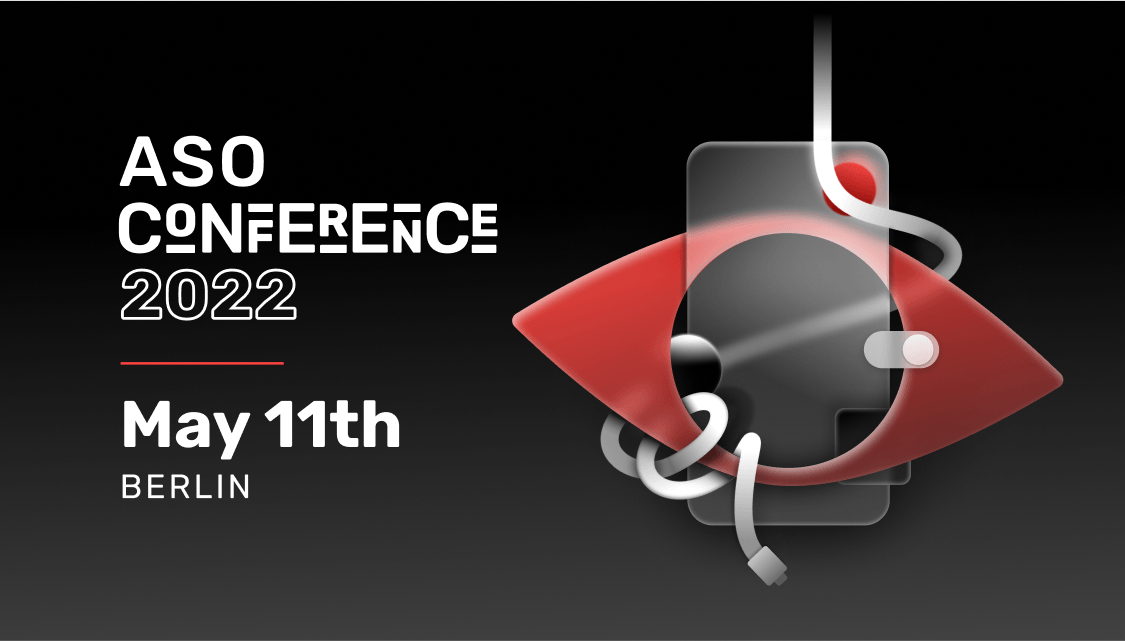 Each year, Phiture hosts the ASO Conference in Berlin. Here, leading experts from around the world gather to discuss the latest developments in ASO. If you are an ASO practitioner, this is the perfect opportunity for you to benchmark, share ideas, find solutions and build lasting relationships with fellow professionals.
Careers
Phiture HQ is made up of people from 30 different countries who bring exciting and varied experience with them! The cultural values we appreciate as a team are paramount to shaping our success. Check out our careers page here.
Phiture Services
Apple Search Ads
Google App Campaigns
Paid Social (Facebook, Snapchat, TikTok)
User Acquisition Audit
App Store Optimization
Engagement and Retention Audit
Marketing Automation Kickstart
In-App Messages
Custom Subscription Optimization Packages
Team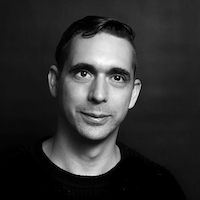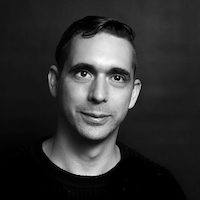 Andy Carvell
Andy started his career in 1999 as a mobile game developer at Nokia. He joined SoundCloud in Berlin in 2012, where he led several cross-functional, data-driven growth teams. In 2014, Andy published the Mobile Growth Stack, widely adopted as an essential tool for marketers. Now Andy is a partner at Phiture, the mobile growth consultancy he co-founded in Berlin.
Office Location
HEADQUARTERS
Kottbusser Damm 79C
Berlin 10967
Germany
Phiture Data
| | |
| --- | --- |
| Founded: | - |
| Employees: | 51-100 |
Sources: Company Data, Press Reports, Linkedin, Twitter, Owler, SimilarWeb
Phiture Info
Phiture News
Phiture Insights
Phiture Videos
Phiture Podcasts
Articles from the Phiture blog:
Phiture Competitors and Alternatives
Sorry, we don't have these details yet. If you are a Phiture representative, please get in touch to add additional information and contact options to your profile.