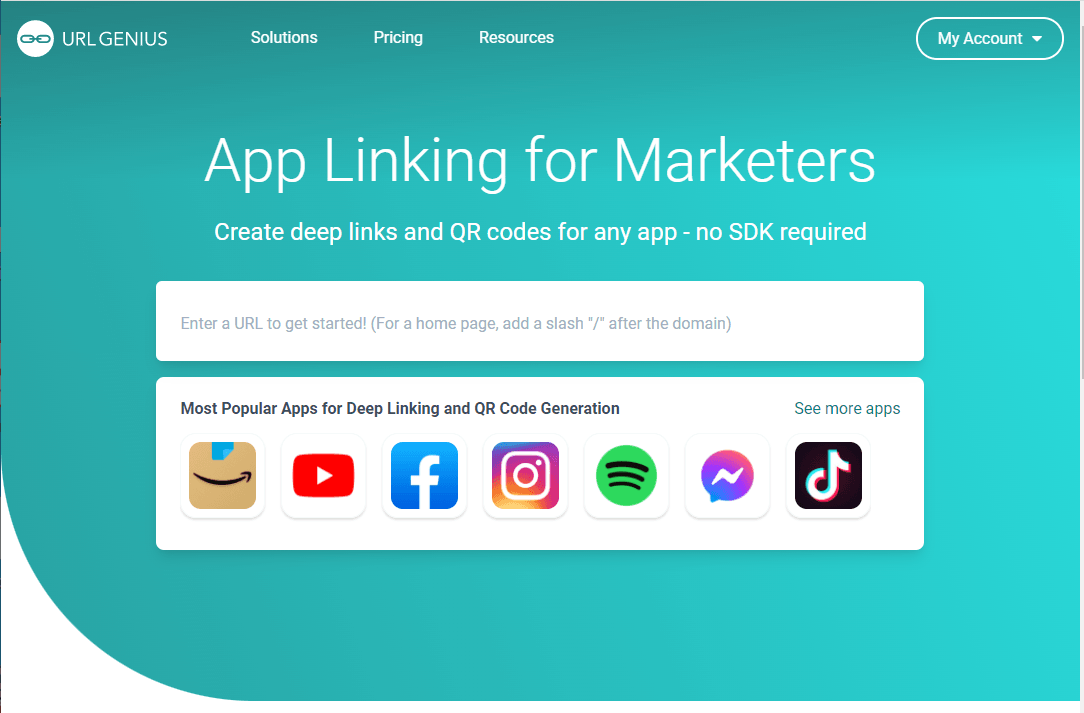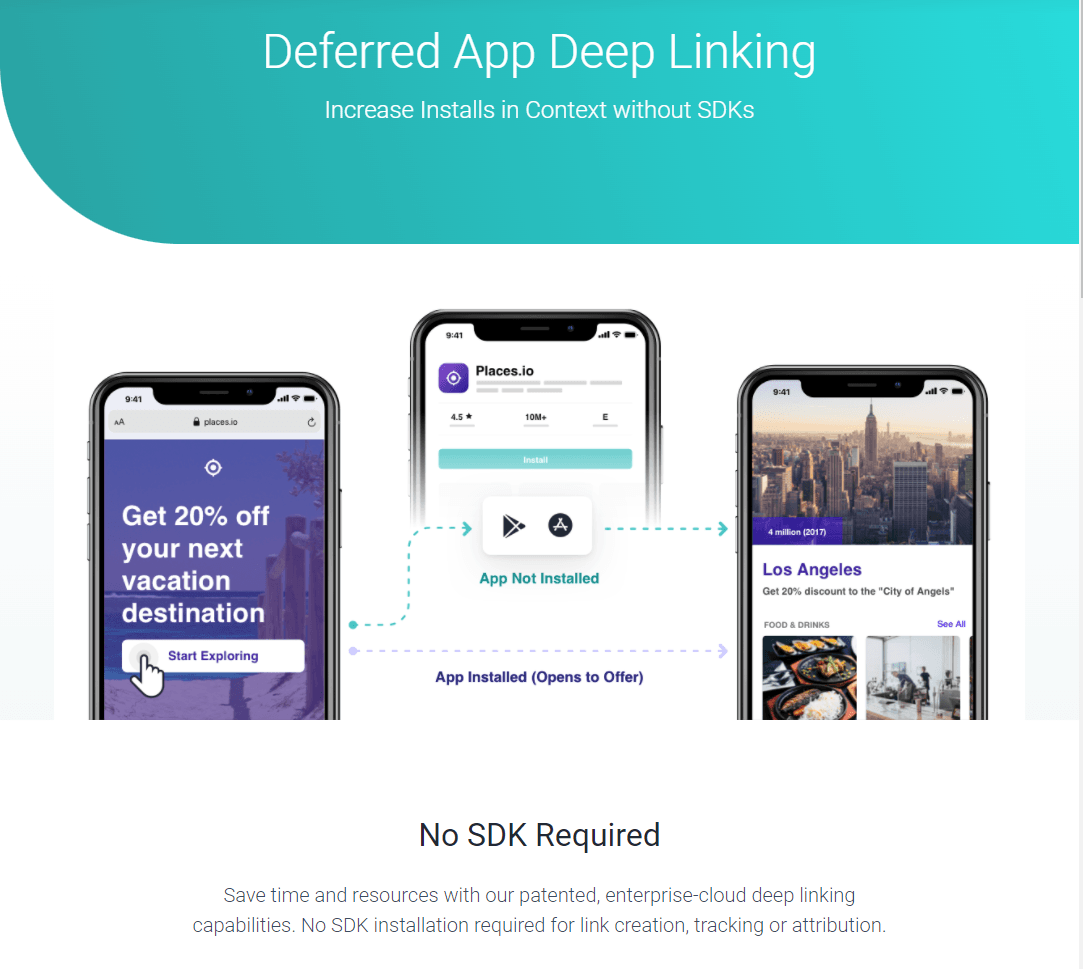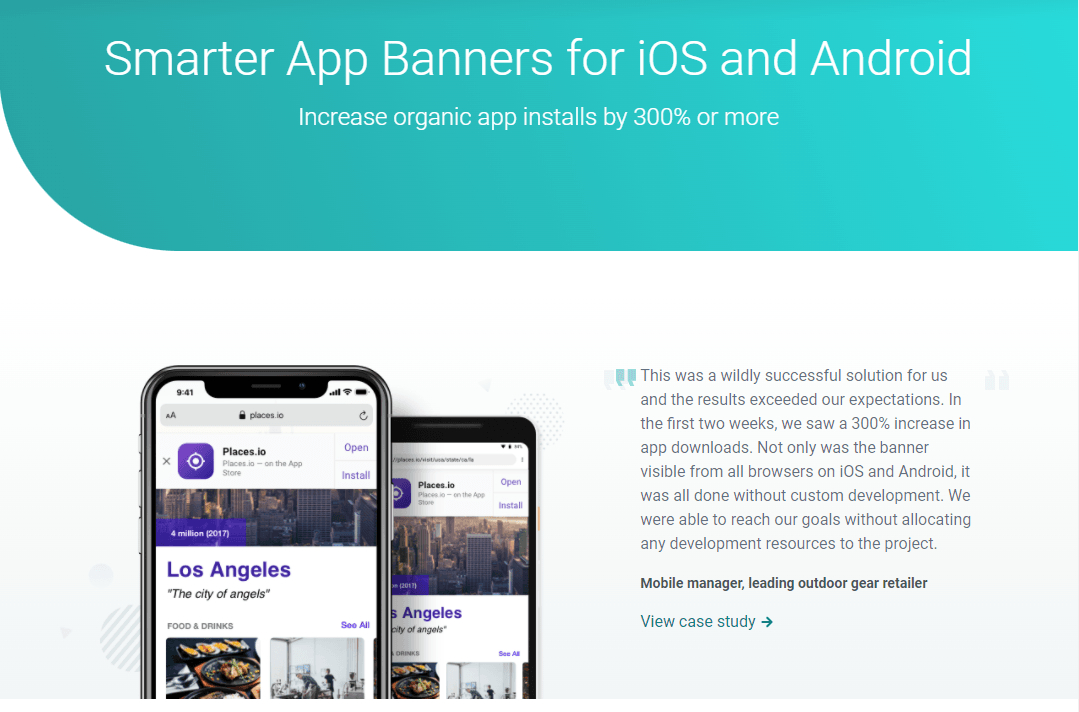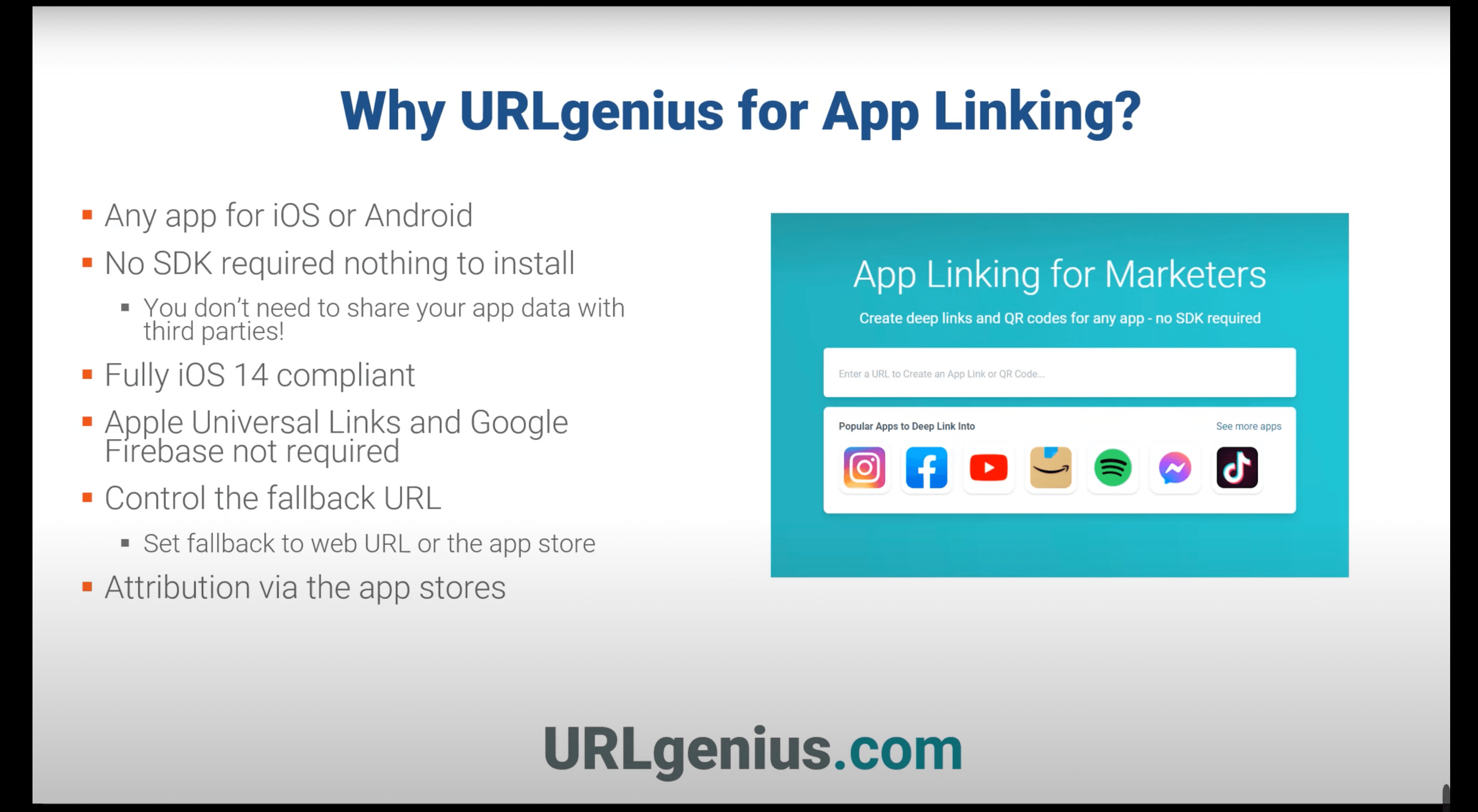 URLgenius offers app marketers and developers a patented, cloud-based alternative for app linking and QR code capabilities that increase conversion from any channel. Our technology streamlines the mobile experience with links that open specific screens in your app while bypassing the website login friction typically encountered when clicking from social ads or from inside other apps.
Marketers can set their app deep links to open the app when it's already installed while controlling the fallback destination to route to a web URL or the app stores. Track and attribute app installs via the app stores for the App Store and Google Play and append tracking parameters for any analytics platform.
No coding is required, simply paste the link to your app on the App Store or Google Play into the URLgenius home page to get started then test your URLgenius link in any channel including social media, email, SMS text, messages or in any app.
URLgenius Features
Cloud-based App Deep Linking
Codeless App Linking
Deferred Deep Linking
Dynamic QR Codes
App Install Banners
Instant Deployment
Office Location
8383 Greenway Blvd Ste 600
Wisconsin
United States
URLgenius Data
Sources: Company Data, Press Reports, Linkedin, Twitter, Owler, SimilarWeb
URLgenius Info
URLgenius Insights
URLgenius Competitors and Alternatives
Sorry, we don't have these details yet. If you are a URLgenius representative, please get in touch to add additional information and contact options to your profile.