AppsGeyser is a web platform that allows converting any web content into an Android App in 2 easy steps. Built to help people to transfer their ideas into apps.
It is a Android-only codeless application development platform that lets users create templated mobile apps based on content pulled from webpages. The AppsGeyser tool is easy to use and bundles social sharing, tabs, messaging and full support for HTML5 enhancements.
The platform can pull content from webpages, YouTube channels, RSS feeds and other sources
Create an app in 3 simple steps and you'll be ready to monetise it in no time
Choose your own themes and templates from a wide selection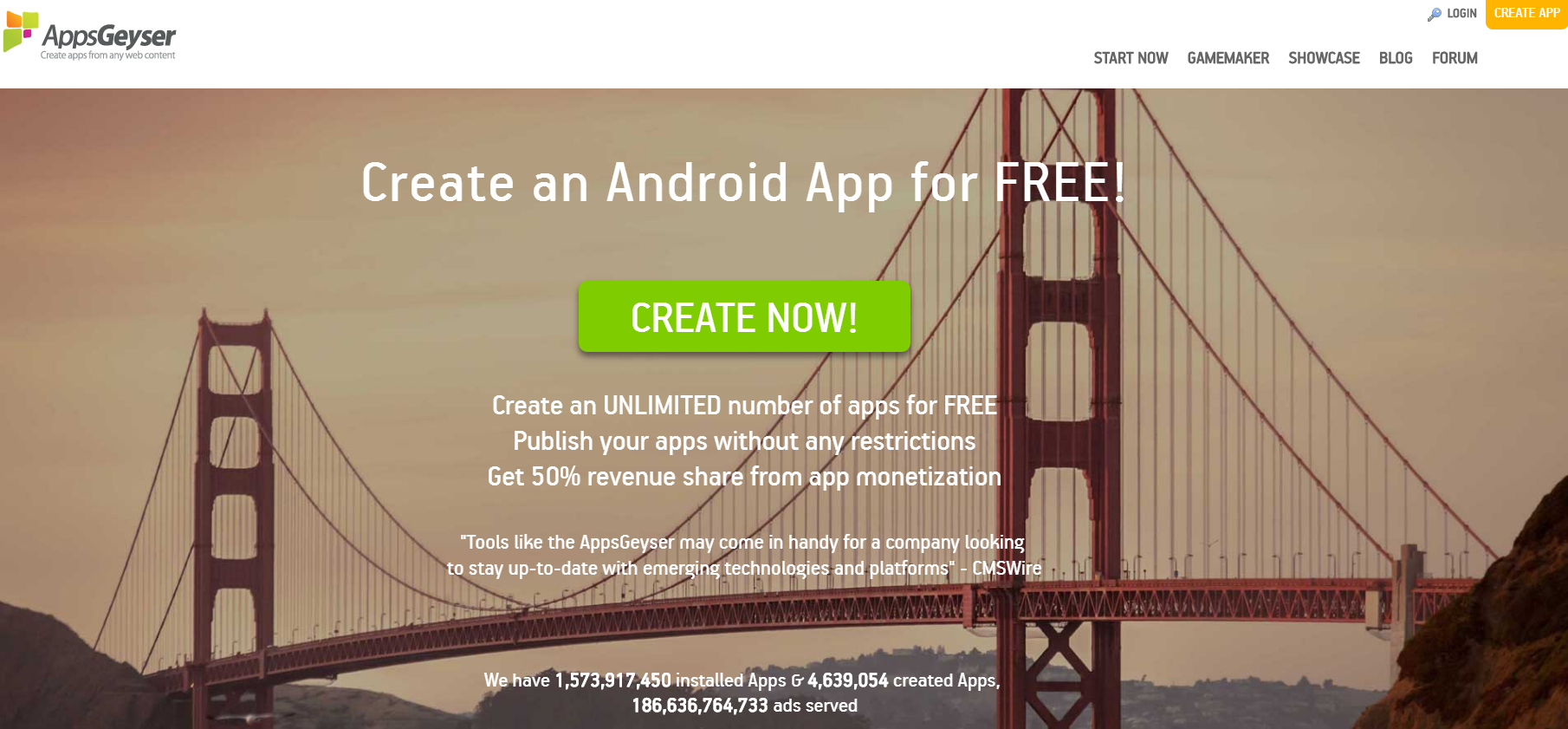 AppsGeyser Success Stories
Some success stories from AppGeyser can be found below.
The creator of Appuniq said:
"Being someone who is not at all related to software, I was trying to make an Android app with appinventor two years back. I could not understand it. Then came along Appsgeyser, which was just like an instant app making tool. It wasn't long before I made "ECARDS FOR EVERY OCCASION" though not a best app till now, it could get over 22,500 downloads on the Amazon Store – Thanks to AppsGeyser".
The creator of the app 'Reality2reel' said:
"I am a new App developer as well as web designer and AppGeyser has made my experience very time saving. It's so user friendly that it was up in moments and the timing couldn't have been better, because the promo ideas were going out the roof!".
AppsGeyser Alternatives and Competitors
Other options for Android app creators include the following:
AppsGeyser Headquarters
US
901 N. Pitt Street, Suite 325,
Alexandria, VA 22314
Key People
Vasily Salomatov – Co-Founder at AppsGeyser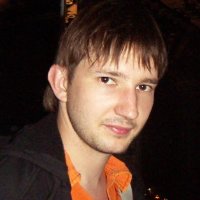 Vasily is passionate about mobile, apps, startups and tech.  He is a speaker on Mobile App strategy at key mobile events.
AppsGeyser Resources
There are a wide range of places to get AppsGeyser resources:
AppsGeyser Features
Monetization
Fastest App Creator
Easiest App Maker
Free App Templates
App Tutorials & Guides
AppsGeyser Info
Latest Tweets from AppsGeyser:
Twitter cannot show tweets right now. Please try again.
Articles from the AppsGeyser blog:
AppsGeyser Competitors and Alternatives
Sorry, we don't have these details yet. If you are a AppsGeyser representative, please get in touch to add additional information and contact options to your profile.