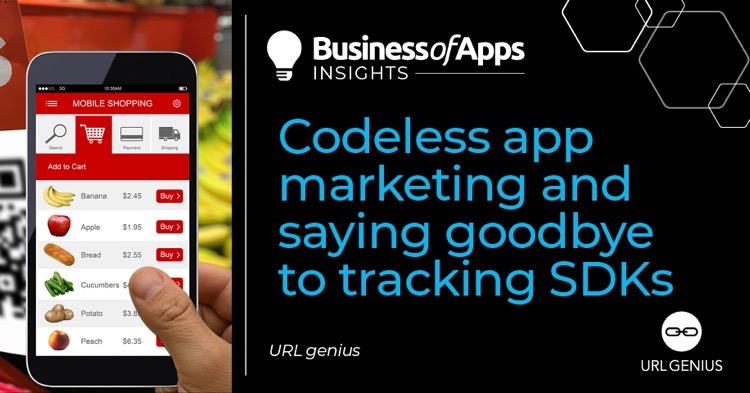 App marketing has long been closely aligned with a complex collection of SDKs related to tracking. From Apple and Google, to Facebook and other social networks, to third-party solution providers, these tracking SDKs provide app owners with capabilities like attribution, deferred deep linking and other features to help track and attribute app installs and understand engagement trends.  
Part of the value exchange in using these SDKs has been the implicit sharing of the app's behavioral data. Billions of data signals from millions of apps helped feed the seemingly insatiable online advertising eco-system.  That's all changing now.
Enter the era of privacy and codeless app marketing
Apple and Google have taken some big steps to move the industry away from its reliance on third party cookies and device level IDs while consumers can now easily opt-out of tracking entirely. As a result, the data collected by these tracking SDKs is simply no longer available. In addition, Apple and Google now have their own methods for attribution and ad measurement via the app stores.
The industry surrounding these tracking SDKs has reacted by promising better audience modelling based on predictive techniques and yet data breaches continue to paint a picture of surveillance marketing.  Any company that uses them are now risk of being called out in such an article. It is time for app marketers to take stock of the SDKs in their apps and ask if they're worth the risk and effort. 
Marketers still need app linking, attribution, deferred deep linking, and other app marketing capabilities to increase installs and engagement. The difference now is that marketers can get these features without SDKs. Codeless app marketing solutions provide marketers with the same features but without the headaches and technical resources needed to install and manage complex SDK frameworks.
What to look for in cloud-based, codeless app marketing solutions
Adopting a codeless, SDK-free solution is good news for technical teams because having fewer SDKs to install and manage can help a company be more nimble and get to market faster. For marketers, it means a simpler approach to marketing attribution across channels, giving teams more control over how campaigns route traffic into apps or fallback options like web URLs and app stores.
Whether you're re-evaluating the SDKs already in your app or launching a new app, here's what to look for in a cloud-based, codeless solution in four key areas.
Codeless app linking
Linking into your app from different marketing channels is a key first-party data strategy. If you're not sending customers into your app from social, email, SMS, QR codes and other channels, you're not only losing a potential sale but a chance to learn something about that customer's interest in your products or services. App linking is the capability that helps you move customers into your app smoothly from another channel or app.  You may think you have this area covered with technologies like Apple Universal Links or Google Firebase, but these technologies only work in specific uses cases. You'll need an app linking solution that spans both iOS and Android and one that can open your app from social media and other apps. 
Look for a codeless app linking solution designed for marketers who are the actual users. Your campaign links should be able to route your visitors to the right app or platform based on the device clicking. Another key requirement is that your app links can break out of embedded browsers like those found in Facebook and Instagram, otherwise you'll be sending your visitors to website logins. And finally, make sure your marketing team can control and change the fallback destination of your campaign links at any time.  
Attribution without SDKs
Now that Apple and Google have their own answer for install attribution, make sure your app linking provider can support and grow with this new attribution strategy. You can already generate app store links with the right tracking tags directly from the app store consoles and then use those links to create your app deep links. Your app linking provider is simply passing those tags to the app stores who then validate the install.

Any channel attribution via UTM tags should also be supported. For example, if your email solution dynamically appends tags for different audience segments you'll want your app linking provider to support that dynamic attribution and maintain those tags upon redirecting. Your app links will then pass that information to your analytics solutions.  Similarly, if you have Google Analytics installed for your app, you can append UTM tags to your app links just like you would for a regular web URL so you're seeing both app and web attribution from the same app link.  
Deferred deep linking without SDKs
App marketers are often told that deferred deep linking cannot be done without an SDK. That is not the case with today's advanced technology. You can save time and resources with a cloud-based approach to deferred app linking with no SDK required for link creation, tracking or attribution.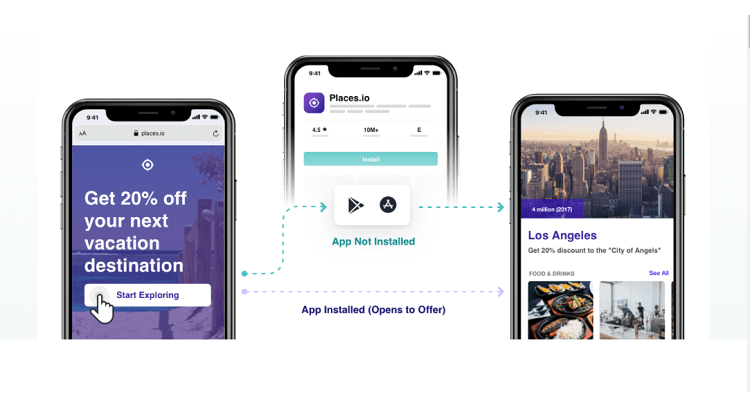 Apple Universal Links and Android Firebase are not required with a cloud-based deferred deep linking solution. A few lines of code to paste into your app allows you to track which deferred deep link triggered the install and what percentage of those users then opened the app for the first time. Make sure your deferred deep links can send users to specific screens such as special offers that inspire your customer to install the app.  Installs are then tracked and validated via the app stores.
Dynamically controlled app install banners
 A meta tag-based approach to app install banners has limited visibility on iOS or Android.  That's because each platform has its own code, and each solution is only visible to browsers on that platform. A cloud-based, codeless approach provides dynamic control over the banner and universal visibility that spans both iOS and Android browsers. 
More app banner visibility across browsers means more relevant impressions, more clicks, and more install opportunities. Like a run-of-site mobile ad, app install banners help you reach your app install goals faster and easier by leveraging the targeted audience that arrived at your website. Make sure you can easily generate the banner code to just paste it into your website templates.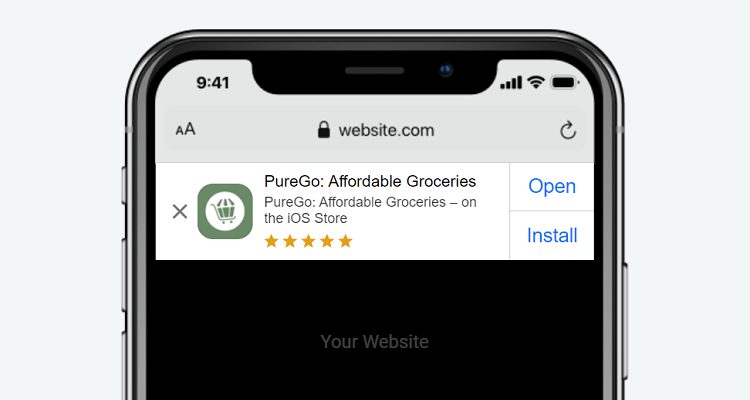 Your marketing team should then be able to dynamically control every aspect of the banner without engaging your technical team including the size, font, messaging, colors and more. Metrics like impressions, click through, close rate, and referring pages should be available for optimizing results – including how soon to show your banner to users who previously closed it.
QR codes and app experiences
 We now live in a contactless world as the pandemic ushers in a new level of usage and acceptance of QR codes, which have quickly become a key marketing tactic to drive app installs and engagement.  Stay away from free-QR codes generators which typically cannot open apps and may be dropping tracking pixels to follow your customers.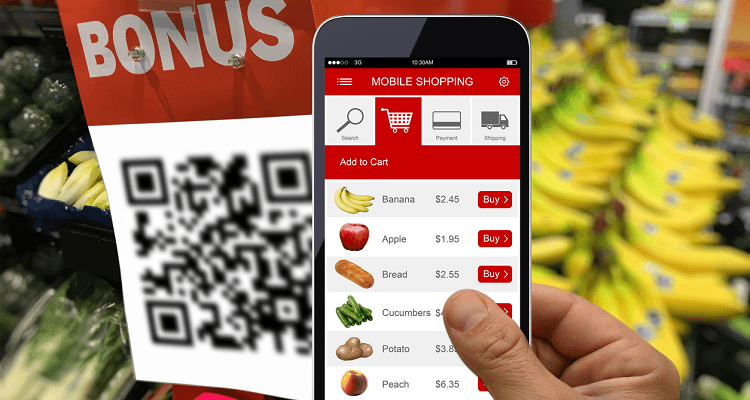 A codeless, SDK-free QR solution can open your app from any channel whether direct mail, television, or point-of-sale displays. Your app QR code should behave just like an app link opening the app when it's already installed or sending the user to the right app store (or a fallback URL). 
Remember, there's a link behind every QR experience which your visitor will see, so make sure you can use your brand's domain for your links. If you're creating millions of personalized QR codes, make sure there's an API available so they can be created in an automated way.
Today's privacy environment will inspire even more codeless solutions for app marketing. Implementing them now will give your marketing teams more control over their campaigns while reducing the burdens for your technical team all while helping your company stay focused on your next app update.