About Airship
At the dawn of mobile apps, Airship powered the first commercial messages and then expanded its data-led approach to all re-engagement channels (mobile wallet, SMS, email), app UX experimentation and feature release management.
Now, with Airship App Experience Platform (AXP), brands can create and adapt native app experiences on their own — with no ongoing developer support or app updates required.
Having powered trillions of mobile app interactions for thousands of global brands, Airship is proud to be at the forefront of what has become the digital center of customer experience, loyalty and monetization — mobile app experience (MAX).
No one knows more, does more, or cares more when it comes to helping brands master MAX than Airship.
AXP is a purpose-built, enterprise SaaS mobile experience solution that covers the entire mobile app lifecycle. It is the only customer experience platform dedicated to helping brands master mobile app experiences. Using AXP, product, digital and marketing teams can create and adapt rich, native app experiences without ongoing developer support or app updates. They can rapidly onboard app audiences, build user understanding for next-level personalization, and accelerate retention and monetization.
Powerful app experiences
AXP makes it easy to create, measure and perfect powerful native app experiences. These experiences are crucial to onboarding app audiences, building user understanding for next-level personalization, and advancing monetization goals through a data-led, value-based approach.
AXP Scenes allows you to create rich, delightful experiences that respond to  real-time  customer  behavior  —  with  no  code,  app  updates  or  development work required. Scenes allows marketers and mobile app product owners to easily create, edit  and  manage  full-screen,  interactive  walkthroughs  that  showcase  the  app's  latest  features,  how  the  app  will  make  customers'  lives  better,  and how to get started.You can measure and improve the impact of these experiences with experimentation, conversion goals and performance reporting — all in one place.
AXP  Experiments  is  a  cross-platform  testing  and  feature  release  management solution that makes it easy for any team to launch experiments and product updates across mobile apps. Experiments automatically integrates with most analytics platforms and offers no-code instrumentation of events  for  highly  targeted  experiments.  Its  visual  editor  enables  marketers  and  product owners to make changes to iOS and Android apps without coding or updating apps, while its programmatic testing offers one-time configuration with dynamic variables that can be changed instantly to add variants.
AXP Message Center lives within your app, uncluttered by competitors' messages and other distractions. It provides customers a persistent location for  re-visiting  and  consuming  rich  content  at  their  convenience.  App  teams  can create interactive, temporary messages inside the app in response to user  behavior.  Pre-built  templates  support  rich  formats,  such  as  images,  videos,  coupons  and  more.  Message  Center  also  makes  it  easy  to  expire old content.
Use data you already have – along with rich data collected in the app — to understand each user and deliver better, more relevant experiences.
AXP Marketers and mobile product owners can collect granular feedback from customers while they are engaged with the app. Surveys can be targeted to customers based on their attributes and real-time behaviors, such  as  purchases,  engagement  with  a  new  feature,  abandoned  carts  or  completion of AXP Scenes. Survey responses enrich customer profiles and can be used for segmentation and targeting in future campaigns and product  offerings.  Pre-built  survey templates  for  NPS  and  product  feedback  make  it  easy  to  get  started,  while  support  for  open  text,  multiple  choice,  and single choice questions can quickly ramp up zero-party data collection with no developer support or app update required.
AXP  Preference  Center  allows  customers  to  determine  how,  when  and  where they want to be communicated with, whether via the app, email, SMS or the web. App teams can easily implement and continually fine-tune the Preference  Center  without  the  aid  of  a  developer,  as  well  as  take  advan-tage of opt-in forms for SMS and email. Apple has made, and Android will soon  make,  preference  customization  critical  to  sustain  direct  customer communications,  yet  to  date,  Airship  is  the  only  company  to  include  this  functionality.
This is an enterprise-grade performance analytics solution. It can give  you  a  full  picture  of  how,  when,  and  where  your  customers  are  connecting with your brand — so you can spot growth opportunities faster and infuse  data-driven  insights  in  every  customer  interaction.  Create  custom reports that reveal your unique KPIs for each stage of the customer journey, and set up dashboards, queries and filters that help you understand what's working — and what's not — so you can meet and beat your goals.
The data AXP helps you collect through the app can be shared with other systems in the marketing ecosystem. AXP Integrations provides real-time data streaming and pre-built bi-directional partner integrations to ensure you get your data to the right place for downstream analytics and triggers.
Brands desire loyal brand advocates. AXP helps teams accomplish all the steps required to win them: migrate the audience to the mobile app, activate them upon arrival, maximize account creation, reinforce the app's value proposition, and incentivize high-value actions that lead to ongoing engagement and retention.
AXP Journeys combines everything app teams need to create, evaluate, test  and optimize goal-based messages and app experiences in a single, intuitive visual UI. AXP is the only product on the market that allows app teams to zoom in from color-coded visualizations of performance to view, test and optimize underlying individual components in a few clicks.
An Experienced MAX partner
MAX is in a state of constant change. Customers remember their last best experience, so   for brands to depend on a MAX platform, they need  to trust its ability to innovate. AXP, an Airship innovation, is the only enterprise SaaS platform focused 100% on MAX. We're using our experience and passion for innovation to help many of the world's most successful brands, across every industry. The fact is, AXP helps everyone it touches — from executive  leadership and product managers to marketers,  engineers/ developers and, ultimately, your customers.
Brands can also trust the services they receive from Airship. AXP Success Packs help you establish a strong MAX strategy by providing MAX maturity evaluations, expert campaign execution, advanced strategy design, Industry benchmarking and ROI workshops. AXP Technical Account Management includes self-serve or on-demand support, customized reporting, expert technical assistance and fast response times via email, phone or web. AXP Account Management helps you identify and optimize growth opportunities through guidance on new product features and product adoption, cross-functional advocacy and quarterly business reviews.
To find out more about Airship, read our blog post!
Also, visit MAX (Mobile App Experience), and AXP (App Experience Platform) and www.airship.com.
Awards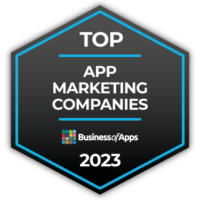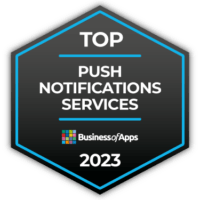 Airship Services
Professional Services
Technical Support
Fast response time
Online Help Center
Detailed developer documentation
Account Management
Office Locations
HEADQUARTERS
Suite 401
1225 West Burnside
Portland OR97209
USA
+1 (855) 385-3155
Suite #310
2 Harrison Street
San Francisco CA94105
USA
The Embassy Tea House
195-205 Union Street
London SE1 0NZ
United Kingdom
+44 (0)300 303-8796
5 Rue des Italiens
75009 Paris
France
Level 18, One Horizon Center
Golf Course Road, DLF Phase – 5, Sector 43
Gurgaon Haryana 122002
India
Oskar-von-Miller Ring 20
80333 Munich
Germany
Airship Info
Airship News
Airship Videos
Airship Podcasts