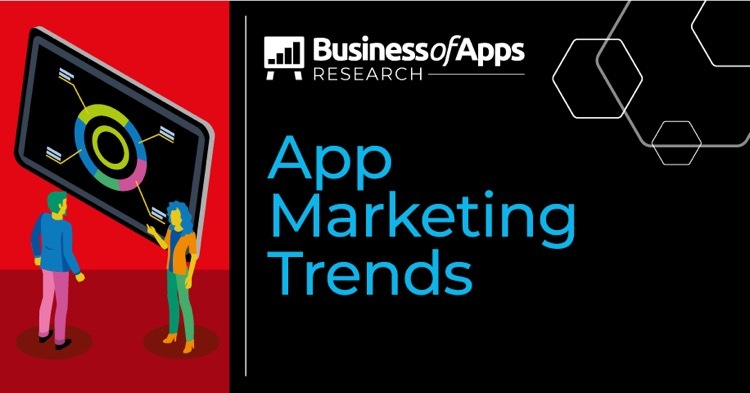 One of the major app marketing trends for 2022 will be app user privacy becoming a front and center in in-app brands marketing strategy. Since 2008-2009 time frame, mobile app user privacy wasn't a priority for an app developer. After multiple high-profile data breaches in 2015-2016, those were partly possible because of a lack of mobile app user rights protection and negligence, finally, privacy became an important issue to deal with responsibly.
Following the late 2020 announcement by Apple that its IDFA policy change will take place in early 2021, it's reasonable to assume that this change will be rolled out in Q1, 2021. The major implication is that Apple will significantly limit major app marketing platforms such as Facebook Ads, Google Ads all others in collecting information about mobile app users between multiple apps. According to Facebook's own admission, they expect the Facebook Audience Network efficiency – read "CPM rates" – to drop around 50% because of the IDFA policy change.
But app marketers around the globe will continue to rely on Facebook and Google ad platforms because to this day these two do represent around 90% of the total digital advertising market and so they just don't have the option to switch to any other platform of comparable size and efficiency. Because this change will influence the iOS platform only, app marketers will shift their app marketing budgets toward Android.
Good old App Store Optimization will continue to be highly efficient and – because the efficiency of ad networks will be hit by IDFA policy change (from opt-out to opt-in model to provide app users the opportunity to give or not their consent to collect data about them) – will become even more relevant.
Among other well-established app marketing channels, Podcasts will continue to rise in their importance as part of mobile app user acquisition campaigns. Podcasts are unique in their ability to build trust and trigger a high level of engagement between apps and their users. People don't perceive ads, heard on podcasts, as annoying and artificial as a regular banner or video ads, they trust podcast hosts.
Featured App Marketing Companies
2020 is history but not the COVID-19 pandemic, which continues to be a part of people's lives around the globe. Because it's not over, apps from the categories that witnessed record spikes in demand such as Delivery, Education, Fitness, and Communication will continue to be front runners. Naturally, with that high demand, it'll be cheaper to acquire users and grow apps user base for apps in these categories.
To build a comprehensive app marketing plan and access costs involved, these are the common themes to keep in mind:
Hands down the biggest theme among all quotes presented below are upcoming Apple's IDFA policy switch to opt-in. It will influence not only the biggest players in paid user acquisition such as Facebook and Google but mobile app user acquisition platforms of all sizes. App marketers will need to double their efforts to find the best-performing ad creatives and continue to invest in paid user acquisition via Apple's Search Ads & Google UAC, as well as good old App Store Optimization.
App users' privacy will finally become a focus for brands and app developers and rightly so.
The COVID-19 pandemic continues to impact all aspects of our lives and obviously, app marketing will be impacted as well. It will be about finding better messaging to support people in their day-to-day struggles and not necessarily being focused on the app itself.
Top App Marketing Companies
It's always beneficial to get a first-hand perspective from professionals who have been in the app marketing field for a number of years and can project into the future, leveraging their extensive experience of running mobile app user acquisition campaigns, doing App Store Optimization, PR, Influencer marketing, advertising in podcasts, on TV, radio and more.
These are the common themes among multiple app marketing professionals we reached out to pick up their brains on the App Marketing Trends 2022.
App Marketing Thought Leaders