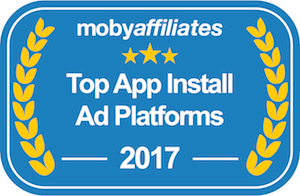 There are several business models that serve as a foundation for mobile advertising and mobile app advertising in particular. Each model defines for what specific performance or action ad company charges advertisers. The most popular models are CPM (cost-per-mile), CPC (cost-per-click), CPI (cost-per-install) and CPA (cost-per-action).
With CPM model, app marketers are charged for each 1,000 ad impressions (called a mile) served for his mobile app ad. The CPC model implies charging for each instance of a click on a mobile app ad. Finally, the CPI model is based on app install ads – charging money for each instance a mobile app install takes place, the CPA model expands the CPI concept and implies charging money for specific actions app users take inside an app.
Among these models, CPI and CPA are the most efficient ones for app marketers, because they allow to measure actual ROI (return-of-investment) for a budget they allocate to advertise their apps. With a proper ad campaigns data analysis, app installs ads allow app marketers to acquire high quality users and expand their user base.
Since the dawn of both major mobile app ecosystems such as iOS and Android, app stores weren't enough to meet app developers demand for mobile users, mainly because of discoverability problem. To meet this demand Pay Per Install networks were launched. There are dozens of such networks that offer app marketers a technical platform to generate app installs. The efficiency of these networks depends on their reach, ad formats and the number of different targeting options they support. In size such networks range from giants like Facebook, Google, Twitter that offer the best targeting options to smaller players that compete in CPI costs, better customer support or better reach in specific geographies.

Because of the overwhelming success of Facebook Ads that helped the company to generate the bulk of its revenue on mobile, other companies picked up the trend fairly quickly. The first one who followed was Twitter, with Twitter ads back in 2012, Pinterest with
Pinterest for Business
in 2014 and finally
Snapchat joined the app install race
the same 2014. All these platforms leverage their multi-million user base and users profile data to target app install ads like regular app install ads platforms aren't capable.
Now the question is – how much do app marketers pay for a mobile app install on various app install ad platforms, as well as Facebook? The following table consists of the data from 
AdEspresso
company, a Facebook ads platform provider, as well as from
Geeenap
 app ad platform and
Fiksu
data-fueled mobile tech company. These prices depend on an app category, geo location and time of a year.
An average mobile app install cost
Meanwhile according to BusinessInsider data, mobile app install advertising revenue jumped from $3.6 billion in 2014 to $4.7 in 2015. Also Business Insider Intelligence data reveals estimates for this and previous years –  in 2016 app install advertising revenue reached $5.5 billion and in 2017 – $6.2. By 2020 it's projected that the total mobile app install ad revenue will reach $7.1 billion.
Mobile App Install Advertising Revenue (US), in billions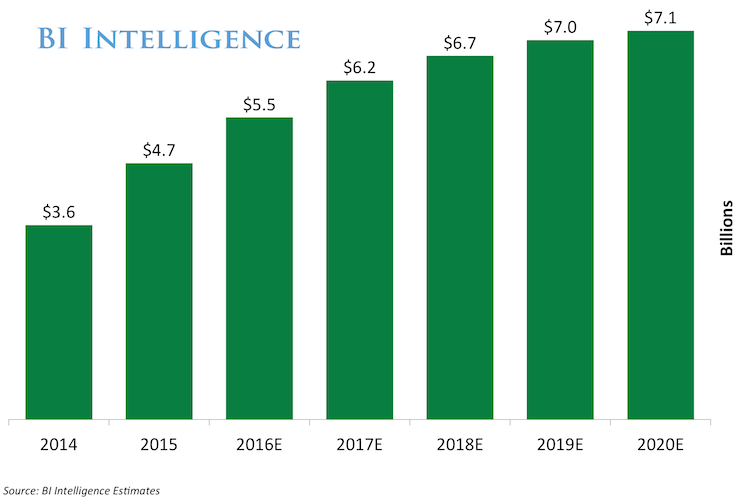 Source: Business Insider
Of course app installs or downloads are no longer the only concern. App re-targeting or reengagement campaigns are increasingly common on app advertising platforms. One of reasons for the initial drive to get mobile app installs was to achieve high ranking on app stores with so-called burst campaigns. The idea of a burst campaign was simple –  to  generate a big number of downloads within a short period of time and signal an app store algorithm that the app needs to be ranked high on a chart. As time went by, both Apple and Google became smarter about their ranking algorithms and so burst campaign became way less effective. It forced app marketers to change their app marketing strategy and ultimately they began to pay more attention to mobile app users engagement to retain them and counteract a mobile churn.
Below you can see the list of major networks and platforms that offer app installs – some of them work on a CPI model and others use a CPC or CPM based trading approach but with the focus on delivering app installs and users.
Note: the companies on the list we've complied below are not in any priority order. 
Our List of App Install Ad Networks

Facebook App Install Ads is the mobile app downloads generating solution, launched by Facebook in 2012 to help mobile app developers to acquire users for their apps on Facebook, as well as its other assets – Messenger, Instagram, Audience Network and @owrkplace platform. The biggest advantage over other solutions is its targeting capabilities, powered by an extensive user profile database, accumulated by the company for its more than 2 billion users. Some of its targeting options, such as Interests and Behaviors, allow app marketers to laser-target their ads to people with a particular interests and certain online behavior pattern.
Tag line: Get people download your app
Key features: re-marketing tools, unparalleled targeting capabilities, the best reach, video format is also available
Mobile platforms: iOS, Android, Windows Phone, Blackberry, tvOS, Unity, web
Best Practices for Mobile App Install Ads


Twitter Ads is an advertising platform by Twitter Inc. With this solution, app marketers can generate app installs on Twitter, using its sophisticated targeting capabilities that allow marketers to target an ad for a specific location, OS, mobile carrier, users of a particular age and gender and with particular interests. On par with Facebook solution, Twitter ads has re-targeting capability to reach out Twitter users who have previously installed certain apps or visited particular websites.
Tag line: Advertising Tools For Businesses Of All Sizes
Key features: powered by Twitter, re-targeting tools, reach targeting options, easy & quick setup, scale
Mobile platforms: iOS, Android
Setting up an App install or engagement campaign


Google Universal App Campaigns is a cross-platform mobile app user acquisition solution launched by Google in September, 2015. It's part of the Google's AdWords ad platform and it allows app marketers to drive both Android and iOS app installs across Google's largest properties including Search, Google Play, YouTube, and the Google Display Network. It supports multiple ad formats, including video. Unlike other app install driving solutions, Google's ad composing tool provides app marketers with ads, generated using app's graphics and text directly from Google Play store. The system is also handles ad rotation and auto-bidding features to provide app marketers the most downloads for an app.
Tag line: Give A Little And Get A Lot With Universal App Campaigns!
Key features: dynamic ad generation, dynamic inventory picking, powered by Google AdWords
Mobile platforms: Android, iOS
App installs at scale with Universal App Campaigns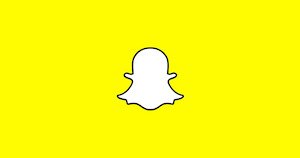 Snapchat Ads is a mobile advertising platform for businesses from Snap Inc. Because of the company's unique positioning as the most popular social media app among Millennials, it provides the best platform for companies to reach this population segment. Snapchat offers 3 ad formats for advertisers – Snap Ads (full-screen ads), Filters (location-based ads) and Lenses (allows businesses to advertise their products with Augmented Reality objects). The App Install full-screen ad format allows app marketers to generate app downloads when mobile users swap+tap the ad, without leaving the Snapchat app.
Tag line: It's your business – on mobile.
Key features: unparalleled capacity to reach Millennials generation, non-intrusive ad formats, high level of engagement
Mobile platforms: iOS, Android
Create Your First Snap Ad: Snapchat for Business




Promoted App Pins is a mobile app advertising platform from Pinterest. It allows app marketers to generate installs via pins. Pins associated with iOS or Android apps have an app icon and install button attached to them for mobile users to tap on and download an app. Among Pinterest mobile measuring partners are Adjust, AppsFlyer, Kochava, TUNE and Apsalar.
Tag line: Get more mobile app downloads
Key features: 175 million MAU, 80% of Pinterest traffic comes from mobile, 55% of Pinterest users use it for shopping
Mobile platforms: iOS, Android
Getting started with Promoted Pins


InMobi


InMobi is a global mobile advertising platform. To acquire mobile app users, InMobi provides app marketers with a combination of data from 1st, 2nd and 3rd party sources to deliver more precise targeting and app install campaigns optimization, so app marketers may acquire high quality users. Over time the platform helped brands across gaming, retail, travel, entertainment & other verticals acquire and activate high quality users worldwide. Using deep-linking technology the InMobi platform allows app marketers to convert people who downloaded their apps to customers by ads that engage them to proceed to their first post-install event.
Tag line: Acquire Quality Users Efficiently And Drive App Installs At Scale
Key features: Miip digital ad companion, coverage for 200 countries, Lookalike targeting, app-interests based targeting
Mobile platforms: iOS, Android, Windows Phone, BlackBerry
Doing Mobile Video Right Part 1 – Programmatic with Kayla Wilson

Tapjoy is a mobile engagement and monetization platform company. It empowers app marketers with a set of marketing tools to raise awareness via video ads, increase app discovery and engagement, as well as improve direct response and conversion. The Tapjoy SDK is currently embedded in over 15,000 mobile apps, reaching 520 million monthly active users to drive app discovery and downloads.  In 2016 comScore(TM) study confirmed Tapjoy Interplay® ads deliver a triple lift across all brand metrics. The company works with Fortune 500 brands and the Top 200 grossing app developers.
Tag line: Don't Just Advertise. Maximize.
Key features: Tapjoy Interplay® ads, reach over 1 billion mobile devices, the network has more than 20k apps, 520+ million MAU
Mobile platforms: iOS, Android
Feature Focus: Tapjoy's Future Value Map



Chartboost is a mobile game users acquisition company. Chartboost empowers mobile game marketers with the platform to acquire players via interstitial and video ads, it features sophisticated targeting and install tracking features. With Chartboost Direct Marketplace, game owners can buy installs directly from other app owners and keep 90-100% of their revenue.
Tag line: Build a successful mobile game business
Key features: free, direct developer-developer ad exchange, targeting & install tracking
Mobile platforms: iOS, Android
How to use the Chartboost Dashboard



Applovin is a marketing automation company. Applovin mobile app user acquisition solution provides app marketers with progressive ad campaign optimization, when each consequence campaign is based on analytical information derived from a previous one. The platform features app users interests database to allow app marketers target their ad campaigns based on these interests. As well as sophisticated bidding algorithm matches app users who are likely to download a specific app and determine the right amount to bid for it.
Tag line: Mobile Marketing Automation
Key features: Similar traits users mobile acquisition, data-driven recommendations, consumers re-engaging, real-time metrics
Mobile platforms: iOS, Android
AppLovin – The Fastest Growing Mobile Advertising Company


Appnext is a mobile app discovery company that provides a self-serve CPI bidding platform. The company app advertising capabilities are entirely focused on providing direct cost-per-install bidding to app marketers. With Appnext self-serve ad platform, users get an access to reach more than 490 million non-incentivized mobile users from 180+ countries.
Tag line: Your Apps Discovered, Rediscovered, and Used Again and Again
Key features: Appnext Timeline ad tech, direct CPI bidding, 100% Self-Serve Platform
Mobile platforms: iOS and Android
Appnext Timeline Technology



Fluent is a performance marketing company with expertise in creating lasting connections between brands and consumers. Leveraging a first-party data asset of 190MM+ opted-in consumer profiles, Fluent drives growth strategies to deliver superior outcomes. The team focuses on the intelligent acquisition of active and engaged consumers to increase user lifetime value. The performance-based model provides value beyond the install, driving the engagement needed to grow your app.
Tag line: Engage. Connect. Grow.
Key features: rich content and rewarding experiences, data collection from 1MM consumers daily, precise targeting, high-value users,
Mobile platforms: Android, iOS, Mobile Web

Leadbolt is high performance mobile advertising platform for user acquisition and in-app monetization.  The company equips app marketers and developers with an advanced app install attribution solution to monitor CPI-based install acquisition campaigns run across over 50 ad networks.  Using proprietary analytics-based algorithms, Leadbolt provides app marketers with the advertising solution to capture best-fit audience.
Tag line: Acquire quality users – at scale
Key features: Direct Deals Marketplace, premium global traffic, dynamic ad delivery
Mobile platforms: iOS, Android, Windows Phone
Leadbolt Connect, The Direct Deal Marketplace for Mobile Ads



myDSP's self-serve, demand-side platform offers a complete set of tools advertisers need to maximize mobile advertising reach and results, including full transparency, enhanced targeting, custom automation, dedicated support, and direct access to its Mobfox SSP and other leading SSPs. myDSP was developed by Matomy (LSE: MTMY, TASE: MTMY.TA), a global media company with a portfolio of superior data-driven platforms for mobile, video, domain, and email advertising.
Tag line: Buy Media Smarter
Key features: automated rule engine, data-driven audience targeting, micro bidding
Mobile platforms: iOS, Android
Your video guide to myDSP


Mobvista is a world-leading mobile marketing platform. It allows app marketers to reach their target audience via video and native ads and exclusive inventory supply. Mobvista extensive mobile user data profile database allows the company to provide precise targeting. Its Supply-Side-Platform features direct partnership with thousands apps to provide marketers with install generation campaign in scale.
Tag line: Bring information to every individual around the globe, unifying the information silos for one world.
Key features: advanced data tech, precise targeting, SSP
Mobile platforms: iOS and Android, Windows Phone.
Mobvista Leading Global Mobile Advertising Platform EN


AppSeek is a performance-based Android and iOS app install campaigns management tool from Brus Media.
Tag line: Android & iPhone app marketing agency
Key features: Conversion Rate Optimizer, Time-to-Install Optimizer, Category-Based Targeting, full transparency
Mobile platforms: iOS and Android.
AppSeeek website screenshot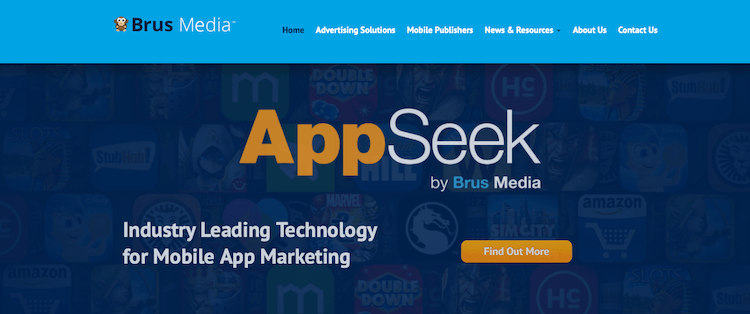 Propeller Ads is an internet media company. It provides app marketers with an easy-to-use solution to generate app installs with multiple ad campaign optimization options, such as geo location, language, OS, device types, connection type, mobile carrier, browser, day partying and frequency capping.
Tag line: Self-Serve Advertising Platform
Key features: brand protection tech, multiple targeting options
Mobile platforms: iOS, Android
Global Advertising Network PropellerAds


Startapp is a mobile advertising technology company. The Startapp's solution to generate app installs allows marketers to take full advantage of programmatic targeting, which is based on a combination of data and unique creative options. Among the most sophisticated targeting options the Startapp platform for advertisers provide are targeting ad campaign to users who have already installed specific types of apps, mobile carrier targeting, mobile OS type and version targeting, as well as device types (smartphone / tablet) targeting. The platform supports four ad formats – Large Banner, Small Banner, App Wall and Full Page.
Tag line: Brains And Beauty Of Mobile Advertising
Key features: audience, creatives and budget optimization options
Mobile platforms: iOS and Android
StartApp Ad Units


Instal is a mobile user acquisition company. The Instal app downloads driving platform is focused on CPI model only, it features worldwide non-incentive traffic sources, easy integration, performance optimization and real-time reporting. The platform provides users with in-house developed tracking SDK, as well as support of the industry-standard tracking solutions such as Mobile App Tracking, TUNE, Adjust.io, Appsflyer, Ad-X, Kochava, AppSalar, Party Tracking.
Tag line: Your App, Our People
Key features: geo targeting for 200+ countries, 1,000+ publishing partners, running 500+ campaigns worldwide
Mobile platforms: Android, iOS
Instal mobile user acquisition company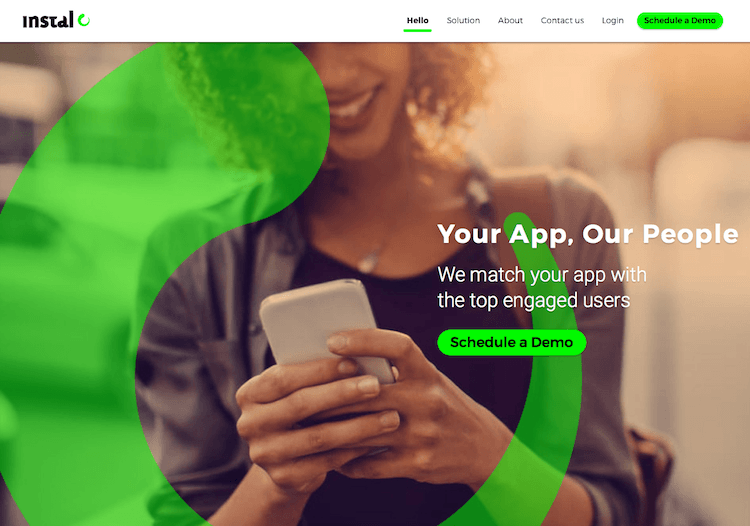 GOWIDE is a global mobile advertising company. GOWIDE's App Booster proprietary app install generating solution allows app marketers to drive downloads for their apps with dynamic CPI bidding, it features global reach and scalable inventory. With a simple three step signing up procedure, users can launch app install campaign with as small as $200 deposit for Rewarded CPI and $500 for Premium CPI.
Tag line: User Acquisition Platform for Mobile Engagement
Key features: one-stop shop for buying incentive and premium traffic, programmatic buying & user acquisition solution powered by the team of seasoned media buyers.
Mobile platforms: iOS, Android, Windows Phone
GOWIDE mobile advertising company

Mobobeat is a mobile performance network. It helps mobile app developers to promote their apps on a global scale on the CPI basis. Mobobeat's ad platform features advanced ad serving algorithms to provide flexible ad targeting options, as well as a mobile user Life Time Value tracking that allows app advertisers to achieve high ROI.
Tag line: Fastest Growing Mobile Performance Network
Key features: LTV tracking, dedicated account management
Mobile platforms: iOS, Android
Mobobeat mobile performance network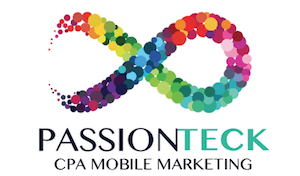 Passionteck is a CPA mobile marketing company. With Passionteck mobile app marketers pay only for actions users take, ranging from app installs to specific actions taken with apps. The company's platform efficiency is based on 4 core components – data privacy and security to detect and prevent fraud, assistance with mobile ad creatives design, account management assistance and product training.
Tag line: One Solution. All Channels. Pure Performance
Key features: sophisticated targeting, traffic fraud detection and prevention
Mobile platforms: iOS, Android
PassionTeck Mobile Performance Marketing for Customer



Mpire Network provides performance-based advertising to help mobile app advertisers acquire their new users wherever they are in the digital world.
Its innovative platform nxus® processes in excess of 6 billion data points a day, to drive superior campaign performance.
Tag line: Advertising with Mpire Network to reach your future customers
Key features:  TrafficGuаrd™ to get developers real app users and safeguard quality, helps maximize ROI,  allows to scale campaigns to get fast access to developers next app users
Mobile platforms: Android, Desktop, IOS, Windows Phone
Mpire Network global ad network


Appness is a leading marketplace for Facebook mobile advertising. The Appness team leverages the Facebook advertising platform to drive mobile app installs, making the most of the platform superior targeting capabilities and reach.
Tag line: Mobile Performance at Scale
Key features: unlimited creatives, payout by results, brand safety, transparency, fraud-proof
Mobile platforms: iOS, Android
Appness Facebook media buying company

Adcash is a technology-driven advertising network. It provides app marketers with AppInstall technology, it provides an Interstitial Carousel ad format that is based on pulling app data from Google Play or iOS App Store to generate an ad on-the-fly. The ad platform boosts 11,000+ mobile ad partners and 950+ million impressions per week.
Tag line: Technology-Driven Advertising Network
Key features: AppInstall ad format
Mobile platforms: iOS, Android
Adcash Advertising Technology


Yeahmobi is a performance based mobile advertising company. The company's ad platform allows mobile app marketers to reach audience in more than 200 countries and drive app installs, using CPI, CPA and CPM models. With this platform, app marketers can grow their apps active user base in target markets, using native ads, as well as Yeahmobi Social and Search tools tap into audience on Facebook, Google and other social networks.
Tag line: Mobile User Acquisition Solutions
Key features: CPA & CPI bidding, in-house tracking solution
Mobile platforms: iOS, Android
Shirley Lin, VP of BD for YeahMobi.


Clickky is a full-stack platform for mobile advertisers and publishers. The Clickky mobile app user acquisition tool for app marketers is focused entirely on CPI model to secure high quality app users supply. The tool's dashboard provides actual pricing for both incentive and non-incentive CPI for iOS and Android loyal mobile users. The install and performance tracking partners supported by Clickky include AppsyFlyer, MAT, AppMetrica, Kochava, Apsalar, Adjust and Flurry.
Tag line: Launch mobile ad campaigns in 10 minutes or less
Key features: return 10% of a 1st account recharge for all wire transfer payments,
Mobile platforms: iOS, Android
Clickky's self-serve platform for advertisers


Iconpeak is a mobile app marketing company. Iconpeak platform for app marketers combines six different channels to drive app installs – media buying, YouTube Influencers, in-app placements, programmatic, native and video sources. Iconpeak is a TUNE Certified Partner and the winner of Deloitte's Technology Fast 50 Rising Stars 2015, with 432% year-on-year growth.
Tag line: Six Sources Of Mobile Success
Key features: SmartIcon – proprietary in-house optimization engine
Mobile platforms: iOS, Android
Meet the IconPeak Team


Webpals Mobile is one of the leading mobile advertising companies with a focus on mobile user acquisition & revenue maximization with global coverage in more than 200 countries.
The company deliver performance-based user acquisition & monetization solutions to the leading apps across all verticals such as gaming, ecommerce, travel, entertainment & more.
Webpals Mobile offers fully-managed user acquisition services based on its proprietary ad buying technology, in-house creative studio and team of client success managers, campaign managers, analysts, engineers, technology experts, designers and copywriters.
A subsidiary of XL Media (AIM: XLM), Webpals Mobile has been operating in the online marketing industry for over six years, and is a part of the Webpals Group – a leading performance marketing company, which operates on an international scale and in numerous verticals.
Tag line: A world leader  in mobile user acquisition & revenue maximization
Key features: coverage in more than 200 countries, in-house creative studio, Facebook Marketing Partner, Google Partner, dedicated account managers, proprietary technology
Mobile platforms: iOS, Android, Windows Phone and featured phone OS
Webpals Mobile



Minimob is a performance-based platform company, founded in 2013. Minimob offers app owners a robust app user acquisition solution that allows to deliver HD-quality, VAST, MRAID standards fully compliant video ads on multiple platforms and devices. The solution features dynamic CPI-bidding platform, it allows advertisers and agencies to monitor results in real time and  benchmark acquisition outcomes against a predefined set of performance metrics. Minimob runs, at minimum, 20k different campaigns every month, allowing access to more than 8k offers with just one click. Minimob fully supports third-party tracking for clarity on mobile app conversions.
Tag line: Move Beyond Installs To User Actions That Matter
Key features: post-install conversion rate optimization, managed campaigns, real-time CPI bidding, traffic sources balancing
Mobile platforms: Android, iOS
|| minimob || Self-Serve User Acquisition & Monetization Platform

Digital Turbine is a mobile app advertising platform. It helps developers, app marketers, mobile operators and OEMs to make a profit on Android apps and acquire app installs in more than 190 countries. The mobile app advertising platform supports 4 traditional display units, such as App Wall, Display Ads, Interstitials and Native Ads, as well as ad units Carrier and OEM exclusive, such as Recommendations Widgets, Push Notifications and App Preloads.
Tag line: Right App. Right Person. Right Time.
Key features: CPI bidding only, partnership with carries, App Wall, banner, interstitial and discovery ads, integration with Ad-X, Kochava, AppsFlyer, HasOffers, Flurry tracking SDK
Mobile platforms: Android, iOS
Digital Turbine mobile app advertising platform

ConsumerAcquisition.com is a Facebook and Instagram Marketing Partner offering an end-to-end user acquisition platform with a creative marketplace for ad creation, AI-powered campaign automation and action-based reporting. The company has acquired over 100  million app installs and leads. Solutions include Creative Marketplace and AdRules 30-day free trial.
Tag line: Facebook and Instagram Mobile User Acquisition and Lead Generation
Key features: Advertising automation for Facebook and Instagram performance advertisers, workflow automation, real-time analytics, bid management, ad optimization, data integration, and consulting services.
Mobile platforms: Android, iOS
Consumer Acquisition social advertising technology firm


Avazu is an online advertising and digital marketing company. Avazu empowers mobile advertisers with its proprietary Avazu Mobile DSP solution, it's 100% self-serve, features real-time reporting, optimization features such as white & black listing using multiple criteria such as inventory source, inventory seller, carrier, device and more. Avazu Mobile DSP integrates up to 18 Ad Exchanges, the integrated fraud protection scans and filters ad impressions before every bid.
Tag line: A Leading Advertising Platform with Global Coverage
Key features: fraud protection, dozens of Ad Exchanges, white & black listing
Mobile platforms: iOS and Android
ironSource is a mobile ad platform, launched by ironSource in 2012. ironSource offers mobile app advertisers to acquire high quality app users via sophisticated targeting capabilities and brand protection features. By applying proprietary performance-focused distribution algorithms, ironSource allows app advertisers to target ad campaigns to app users who are statistically more likely to install and use a particular kind of apps. ironSource's premium SDK Network provides access to millions of high quality users around the globe.
Tag line: Turning great apps into scalable businesses
Key features: Server-to-server integration, native ads inventory, cost-effective buying from AppNexus, Facebook and Google networks.
Mobile platforms: iOS and Android
AppBrain is a platform that provides app advertising services for Android developers. The AppBrain Promote product promotes Android apps through banners and interstitials to a worldwide audience. The pricing is cost-per-install and the traffic is exclusively non-incentivized in-app traffic from publisher apps that have the AppBrain SDK built in. Install ads are shown to users using autogenerated creatives from the official icon, featured graphic and screenshots, which allows a very fast campaign setup as there's no need to create or upload creatives.
Tag line: The go-to place to make your Android app successful
Key features: 100 million users reach, 2 million daily installs, supports 236 countries
Mobile platforms: Android
AppBrain Android app advertising company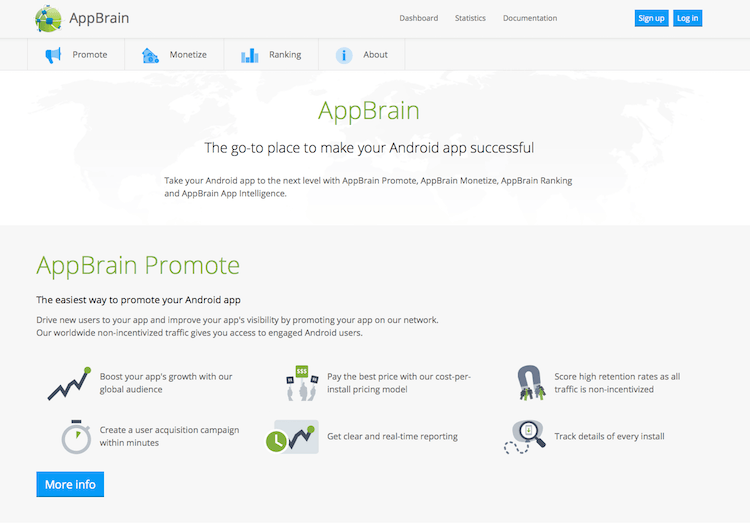 AppThis is an international mobile ad tech company focused on the global app ecosystem. It provides fully self-serve platform for mobile app marketers to generate app installs. The platform features quick campaign setup, sophisticated analytics, Machine Learning technologies to increase ad campaigns efficiency.
Tag line: Leveraging Technology To Expand Global Reach For Mobile Traffic
Key features: 3 million+ downloads / month, powered by proprietary tech, powerful analytics
Mobile platforms: Android, iOS
AppThis mobile ad tech company

Final Thoughts
App installs ads, and corresponding with it CPI/CPA business model, have become extremely popular among app marketers because it allows them to calculate ROI and attribute all profits generated by specific app user to a particular ad. Social networks have embraced app install ads because they can sell them at a higher price, compared with other kinds of mobile ads.
Thanks to their extensive user profile databases they use to target app install ads, Facebook, Twitter and Google have become dominating players on the mobile app install driving platforms market. It's worth to note that because of mobile app install ads Facebook has managed to prove it's strength on the mobile ad market and demonstrates quarter by quarter mobile ad profits growth, generated exclusively via app install ads. Also we see emerging app install ad platforms from Snap Inc. and Pinterest, both have its unique features that allow them to compete with above mentioned big players.
Other providers have their strengths with providing niche solutions, covering some specific geographies (the brightest example would be China, where Facebook is prohibited and it gives an advantage to other players), by cooperating with brands to supply advertisers with highly engaged app users. And finally pricing is another key point that allows mobile app install driving networks to compete with the big trinity – Facebook, Twitter and Google.