This blog post is written by Morgan Coudray. He has been active in digital advertising since 2006 and has been focusing on mobile affiliate marketing for the past 2 years. He worked as both a media buyer and senior account manager for MobPartner from 2011 until mid-2013. He was very successful as a mobile affiliate on his free time which pushed him to do it full time. He now offers his consulting services in mobile affiliate marketing to companies and individuals.
____

The mobile affiliate market is evolving and changing everyday. It's not the wild west it used to be. There are more players in the game and ever more restrictions from the main companies such as the game-changing announcement from Android in August to shut down push notifications.
In light of such changes here are some personal recommendations that might help you look outside the box to diversify your traffic sources. I cannot extrapolate on all of these as some of these tips are top mobile affiliates's best kept secrets. Without further due here is a recap of the 7 recommendations:
1.  Video Ads
2.  Search Engine Marketing
3.  Testing New Networks
4.  Mobile Emailing Campaigns
5.  Go Offline
6.  Go Direct with Specific Mobile Sites
7.  Mobile Apps

1. Video Ads
Oh yes you can use video ads! They can be very profitable ! The idea is simply to go a step further than traditional display and use rich-media to meet your affiliate goals. This is a great option to consider for an offer or app that already has video material available online such as an app trailer or app demo! You'll want to use your video editing know-how in order to shorten the video, adapt the format to specifications, lighten the weight of it to facilitate end-user visualization, and to potentially retouch it. Video ads make sense with the growing number of tablet users.
One more reason to consider video ads is the fact that given the infancy of the technology most ad networks doing video have quiete a high inventory available! However, given the fact that the majority of networks sell video on a CPM basis for prices starting at $8 (before negotiation) it becomes crucial to make the clips very effective.
Here are four networks to consider for your first video ad campaign as they have self-serve platforms and traffic worldwide: MillenialMedia, MobFox, Ad Colony and Mojiva. For a complete list refer to the "Rich media and video networks" section of MobyAffiliates' Mobile Ad Network list.

2. Search Engine Marketing
Google AdWords and — the often forgotten — Bing Ads (formely Microsoft AdCenter) still have affiliate potential. Think outside the box when it comes to keywords, that's where all your cash cow niches are. I recommend that you promote CPI offers as Google is not too keen with the rest of affiliate offers. I'll share with you a personal example. Two years ago, I successfully promoted an infamous ringtones  app in the US with 80%+ of profitable conversions coming from the keyword "phone downloads". It had little competition as it did not make it on the radar of other affiliates promoting that offer. The only way for you to know the real potential of any keywords is to test them …. all! A good start in this case is to look for all the possible fringe uses of the app or service. For example, if the app is suitable for kids, why not target parents looking for "apps for children".
If you speak other languages than English make use of it in search advertising as you will typically meet less competition. Google Translate or your foreign-student penpal could also do the job.
Moreover, Google Adwords shares some great tips on its FAQ site such as how to target mobile apps only.

3. Testing New Networks 
You can find one of the most comprehensive list of mobile advertising networks here. Explore the large world of mobile ad networks to find and test new ones.
Work closely with smaller networks to get good insights on the type of traffic they hold to help you target. They have less traffic but typically more time to allocate to their clients. Moreover, do not be put off by networks that do not have self-serve platforms. Why? Because if they do accept to work with you, your point-of-contact could potentially optimize some of your campaigns for you: ask them if conversion tracking can be put in place for that purpose.  For more check out my last article about how to get the most from your mobile ad network representative.  When deciding which network to begin testing, it is wise to ask yourself which geography and type of offers you'd want to focus on to then migrate towards a specialized ad network that matches these criteria (ie: German countries and CPI).
Looking towards the future. Keep your eyes out for big-data networks also known as predictive technology networks. They are innovative and still in their infancy yet they are definitely going to pave the future of mobile advertising. The big question is wether some affiliate marketers will have access to it: the privileged few that do will be well rewarded because some preliminary tests have been done with tremendous results!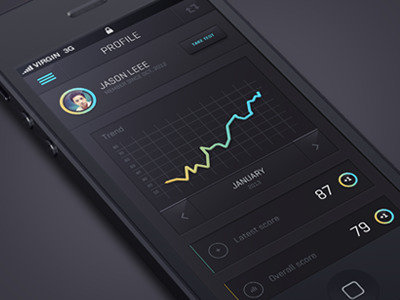 4. Mobile Emailing Campaigns
Today (mass) emailing companies are cross monetizing their mobile traffic. It took a while for them to do so but now most record the opening rate on mobile phones in order to retarget accordingly. Do not hesitate to work closely with them on targeted campaigns (CPI is great). The trick with emailing is the segmentation and the follow-up. Therefore make sure to work with companies who are familiar with their segments and who are willing and able to do follow-up emails (with new campaigns). Correct statistics reporting tool and proper click-through tracking is crucial for the success of your campaigns! Finally, I work with their in-house emailing expert who has done some mobile optimization in the past as I don't have the knowledge and experience required. So if, like me, you do not want too many of your mails to end-up in the 'spam' folder of your target users, ask for their in-house mobile genius. The only thing to keep in mind is the fact that no emailing companies are setup to work with affiliates so you'll have to either buy email lists or smoothly work your way in.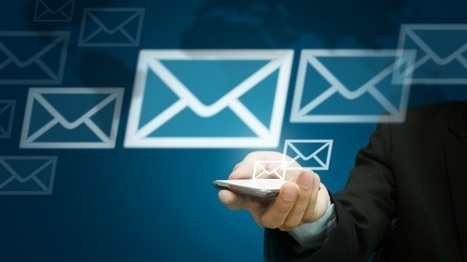 5. Go Offline
This one is most out-of-the-box recommendation. Would small ad space in an app-review magazine or a poster on a student campus work ? What this consists of is to drive non-mobile traffic through the use of a QR code linking to your offer. This is especially relevant for app downloads. Here is a non-exhaustive list of places you could do that:
in a waiting room
at conferences
in music venues
newspapers & student newspaper
in a travel publication
inside a magazine article or blog post
in a brochure
at a tourist spot
where people have time to kill: queue lines
on a billboard
on the web (aka. Web2Mobile)
tattooed on your arm
and many many more
6. Go Direct with Specific Mobile Websites
This is aimed at affiliates with larger budgets. The idea here is to hyper-target an offer to a very specific segment based on their interest. For example, an iOS gaming app could do magic on toucharcade.com's mobile website. This has and will  work as you are matching one offer with a very targeted audience. After you've gone through the website's first line of contact, you will be directed to the agency responsible for monetizing their traffic. This agency will almost always have 'unsold' inventory for the specific site or better they will be able to allocate to you adspace for your desired targeting. Some work is required at first to identify all the possible websites, some initial cash-flow will also be necessary for the test period, but in the end, the result is often a cash-cow for the duration of the life of the offer.

7. Mobile Apps 
More often than not, we focus our targeting based on OS and do not distinguish between native app traffic and non-app traffic. Even though you cannot target specific applications on any mobile network's self-serve platforms (as far as I know), it is wise to promote CPI offers on app traffic only.  Also, you can work closely with some AMs to target specific apps or app categories: this has and remains a very powerful strategy when you can identify synergies between an offer and specific app categories. Some large apps sell some of their space directly. Try advertising on Angry Bird apps (Rovio) : http://www.rovio.com/en/advertise
Serious affiliates willing to combine app promotion and video could consider seeking the expertise of the guys at Vungle. They are very saavy.




In such a fast-changing industry the future belongs to the ones able to innovate and rethink their affiliate strategies regularly. So these recommendations are based on my personal experience through which I want to demonstrate that it is important to always be on the look out and to always be creative. We often get great ideas that we do not dare test: so send that email and get out there. Apple has put it best for over a decade: "think different".