This guide will cover the top influencer marketing services, what they do, how to choose them, and why they're important for your app acquisition strategy.
Influencer marketing currently offers one of the highest ROIs available. As a result, marketers are rapidly investing in the space to grow their user base.
Influencer marketing services provide dedicated marketing strategies and campaigns that suit each business's individual needs and use influencer platforms and networks to increase brand awareness (and build trust) with mobile users.
The outcome is a boost to your mobile campaigns, amplification of your content, and increased app installation rates.
Finding the best influencer marketing services that match your brand can be tricky; we've listed the best of them for you below.
What are influencer marketing services?
Influencer marketing services are a marketing strategy that involves partnering with influencers to promote a product or service.
Influencers typically have a large following on platforms such as Instagram, YouTube, and TikTok and can quickly reach a highly engaged (and passionate) audience.
Influencer marketing services example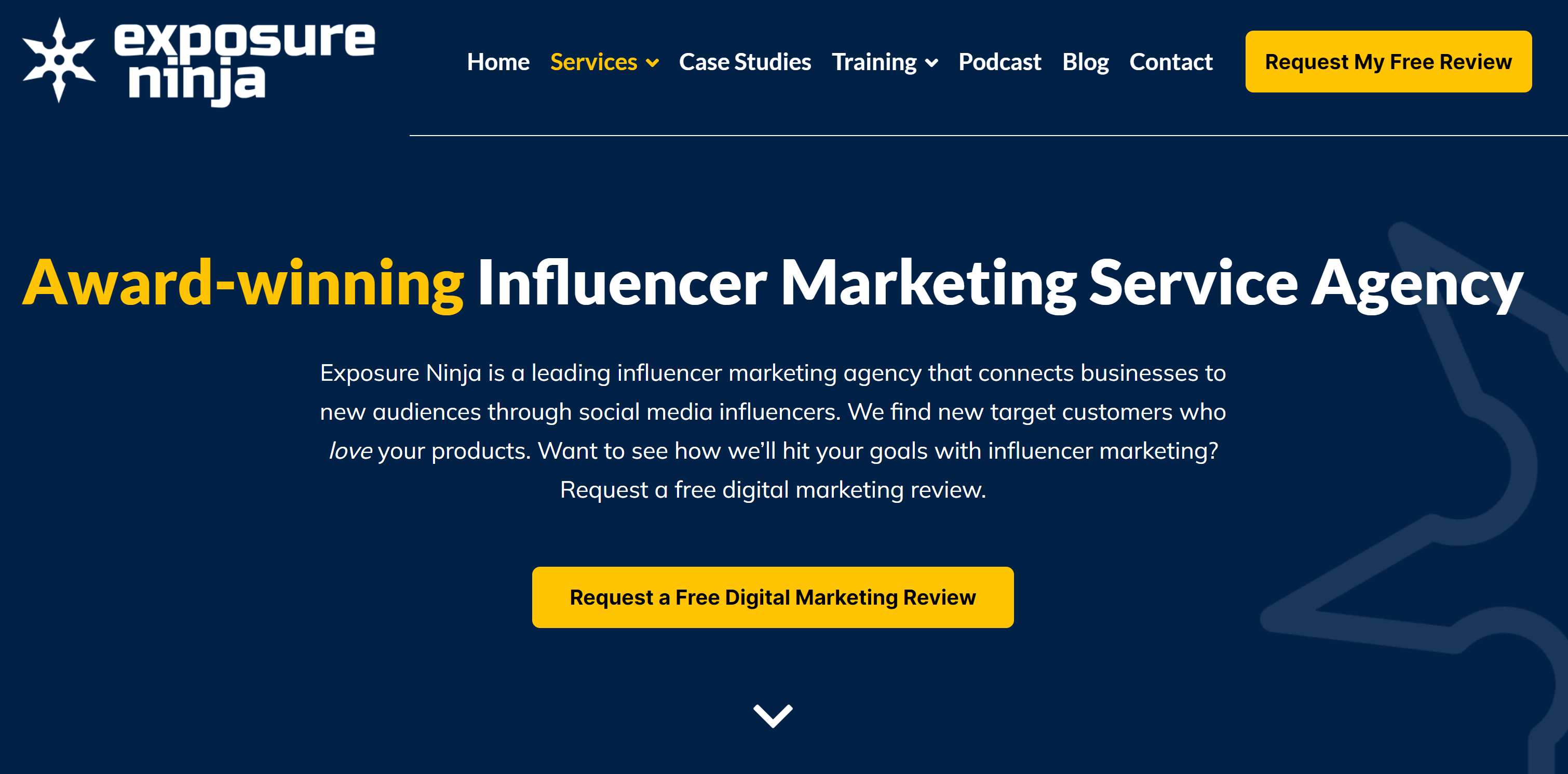 Source: Exposure Ninja
Brands work with social media influencers to create sponsored content as well as product reviews to increase awareness and drive mobile app installs; influencer marketing can be a practical way to reach new audiences and build up your brand's credibility.
That said, it requires careful planning (and execution) to ensure the partnership is valuable for both the company and influencer.
What services do influencer networks offer?
Influencer networks offer a variety of different services, including campaign management, advertising, campaign tracking, and content creation. Some influencer networks additionally provide tools for brands to search for influencers based on their audience demographics and engagement metrics.
The services available can vary depending on the influencer network, but the primary goal is facilitating successful partnerships between brands and influencers.
Influencer marketing services include the following:
Dedicated influencer marketing strategies 

Complete, easily searchable influencer databases

Content strategies (including the creation of content)

Straightforward campaign management 

Tracking and analysis

Advertising across social media channels

Payment management services
Influencer marketing services example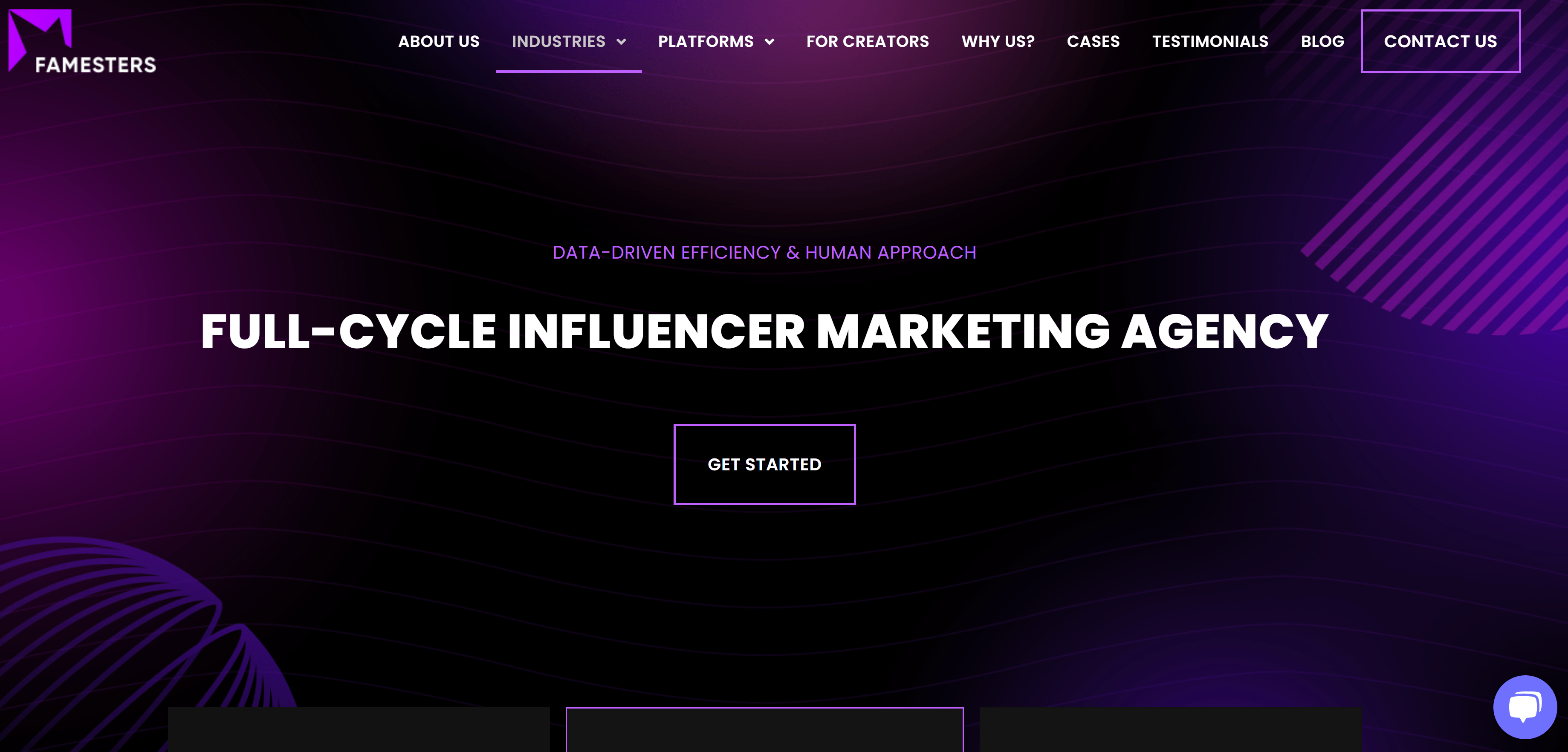 Source: Famesters
Overall, influencer marketing services are helpful for businesses looking to expand their reach and connect with a larger audience while also driving engagement and new app installs.
What do influencer marketing campaigns include?
Below we've detailed the core services you can expect to find from influencer marketing agencies.
Strategy
Influencer marketing agencies will study the market, your target audience's behavior, and your competitors' strategies (and performance) before creating a bespoke plan for your mobile business.
Influencer outreach
Covers the process of building relationships with influencers and then maintaining them. This service usually includes email correspondence, messages on social media, and connecting with the most suitable influencers for your brand.
Influencer marketing services example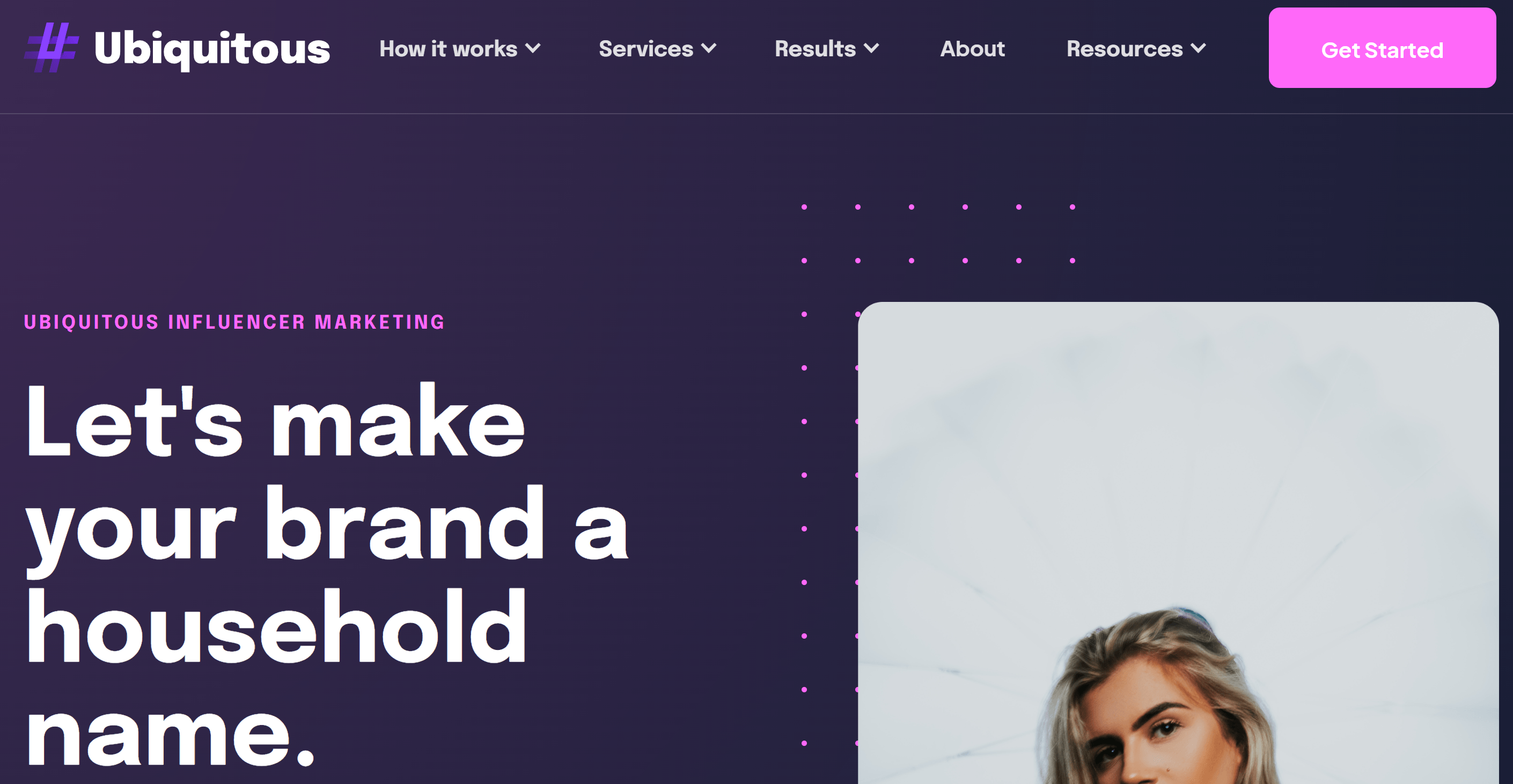 Source: Ubiquitous
Influencer management 
Once a brand collaboration is secured, an influencer marketing network will review contracts, arrange necessary travel and accommodation as well as deal with the legal and financial aspects of collaborations.
Influencer marketing campaign ROI reporting and monitoring
This service covers the tracking and analysis of your campaigns–everything from the clicks generated by influencer posts to new users and app installs.
How can I benefit from influencer marketing services?
In many ways. For a start, by partnering with influencers, you can increase your brand awareness and reach a much wider audience through previously established social media followings.
Influencer marketing services can also assist and help you find the right influencers for your brand, create sponsored content, and track the performance of campaigns.
This saves you time and effort while ensuring that your campaigns are successful; you build credibility and trust and enhance your content strategy in the process.
Influencer marketing services example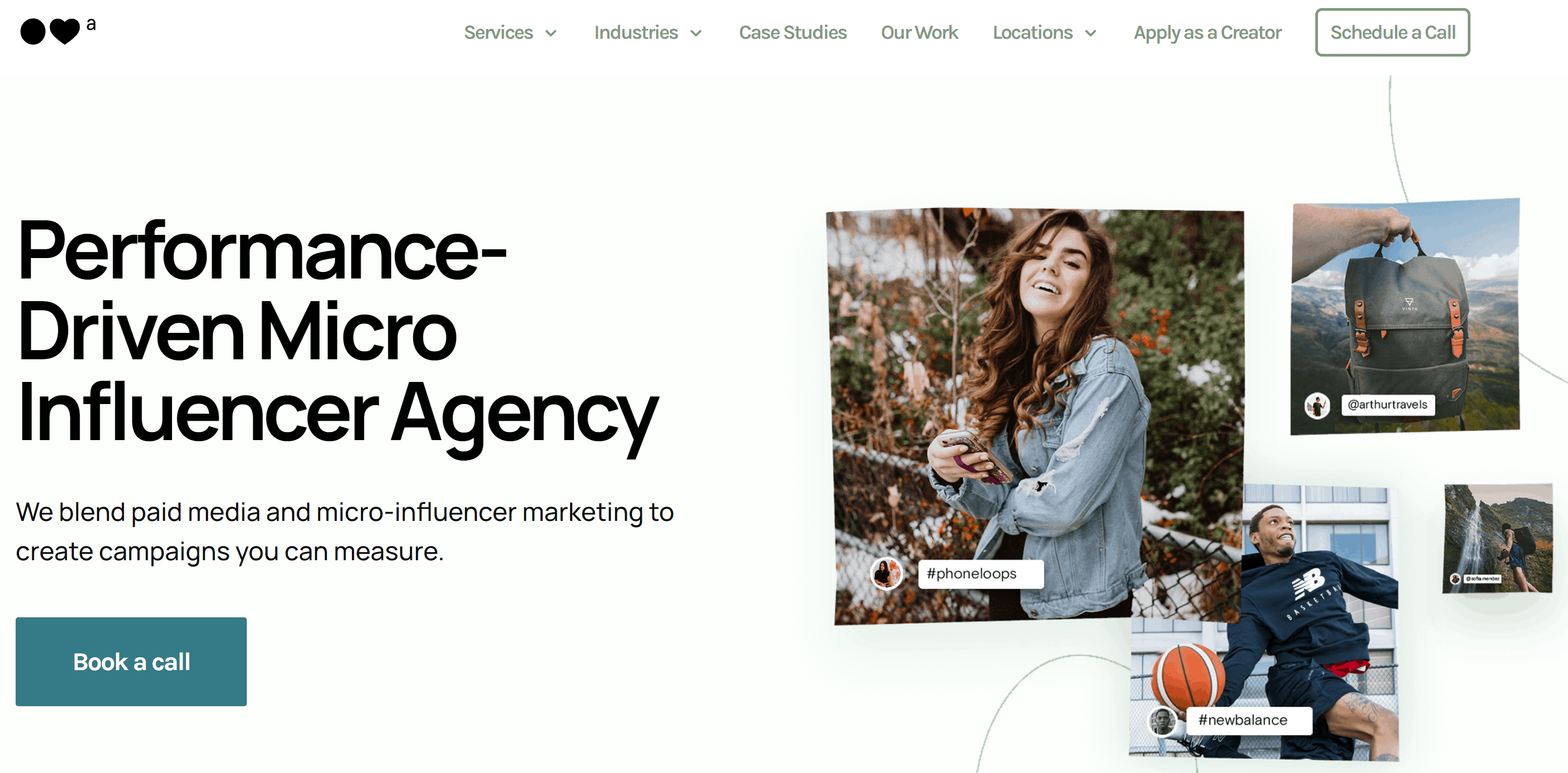 Source: inBeat
Using influencer marketing services can be a cost-effective way to promote your brand, and businesses can work with micro-influencers (with smaller followings) who can provide high engagement rates too.
In a nutshell, influencer marketing services are absolutely worth using, whether it's handling new mobile campaigns or simply augmenting your existing ones.
Who provides influencer marketing services?
There are many companies and social media influencer agencies that provide influencer marketing services, ranging from small agencies to large marketing firms.
Some individual influencers may also offer their own influencer marketing services to mobile businesses looking to partner with them–it's important for brands to research and choose the right partner based on their specific needs and budget.
Influencer marketing services example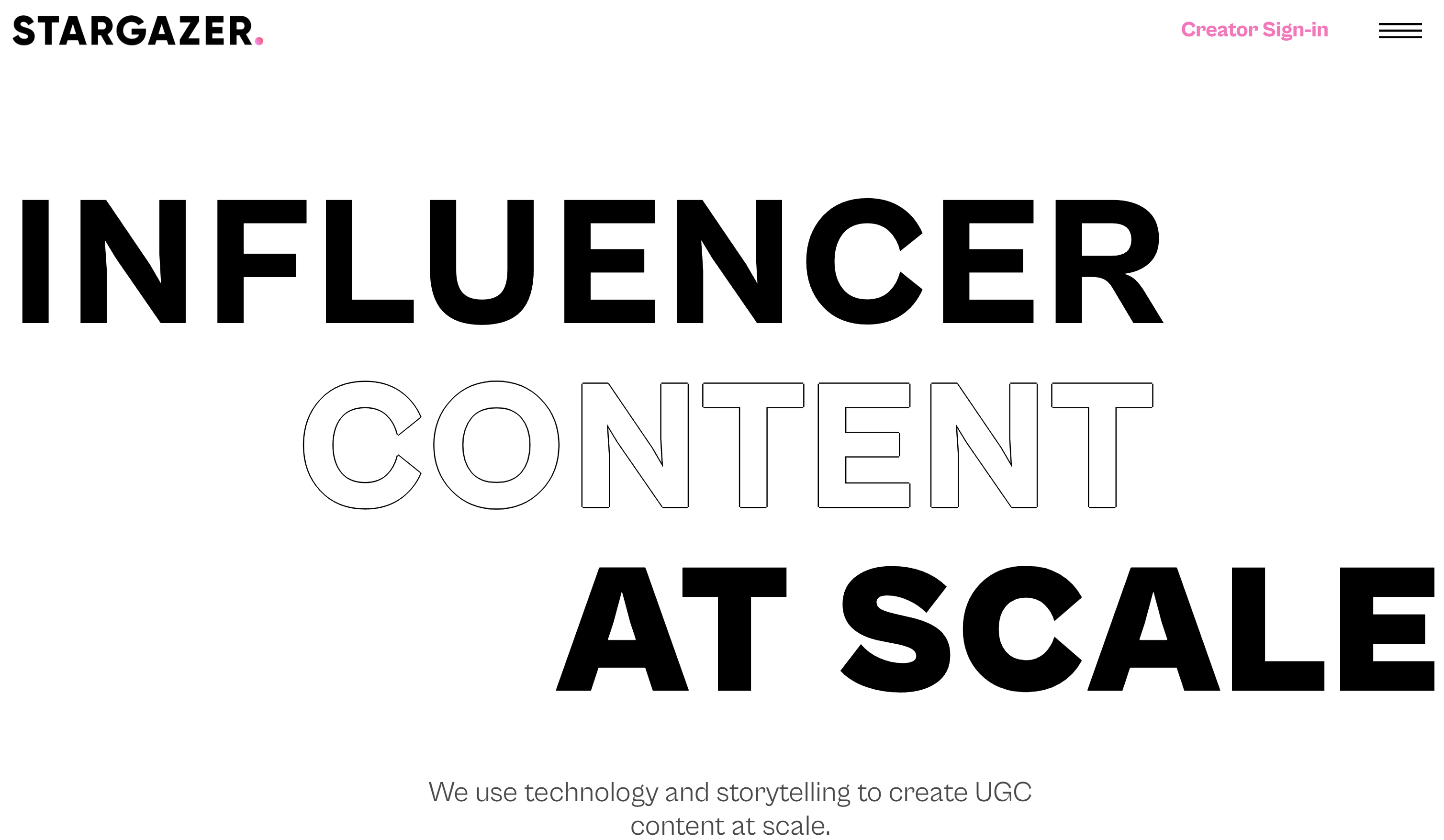 Source: Stargazer
Influencer marketing agencies help businesses identify the right influencers to work with, negotiate partnerships, and manage new campaigns. They range in size and services offered.
Influencer consultants are professionals who offer guidance (and advice) to businesses looking to partner with influencers for marketing purposes. They can help you identify the right influencers to work with, develop effective influencer marketing strategies, and manage campaigns.
Similar to influencer marketing agencies, influencer consultants may offer their services directly to businesses.
How do I choose influencer marketing agencies for services?
When looking for influencer marketing agencies, it's essential to research and choose one that fits your precise needs and budget. From there, you'll need to consider some additional factors, which we've detailed below.
Agency experience
What experience does the social media influencer agency you like have with social media influencers? Broken down further, what's their experience working with influencers in your desired niche?
Finding out the answer to both of those will speed up the entire process and help you narrow your search.
Influencer marketing services example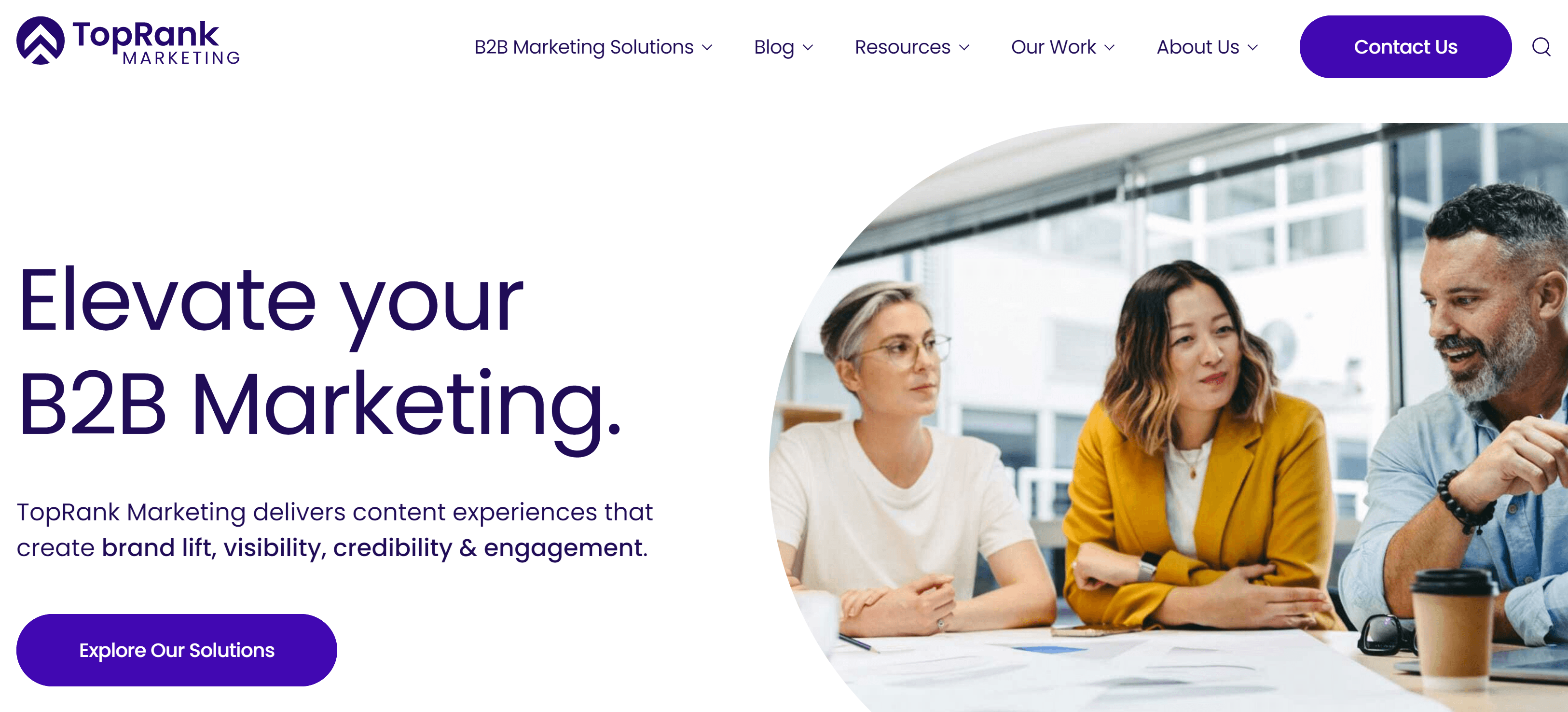 Source: TopRank Marketing
Reviews
Does the agency you have an eye on have a history of good reviews, or are they known to be particularly inexperienced in your area?
It pays to research and read what other brands make of the agency before diving in. Your best bet is to look for testimonials from other businesses in your industry to help you make a more informed decision.
Pricing structure
Pricing structures can vary, but the best influencer marketing agencies keep things simple and cut out the hidden fees.
Look for agencies that offer upfront pricing that's both clearly explained and logical. Taking your time here can make a big difference in the success of your influencer marketing efforts.
Top Influencer Marketing Services
Partner with top influencer marketing services
Influencer marketing services enable you to efficiently maintain communications with influencers, increase brand awareness and build trust with new users.
Influencer marketing services include the following:
Searchable influencer databases

The development of long-term content strategies

Straightforward campaign management 

Legal and financial expertise

Tracking and analysis
Influencer marketing can turbocharge your mobile marketing campaigns and help to boost your apps to greater heights. Below you'll find our carefully curated list of the top influencer marketing services.
List of influencer marketing services