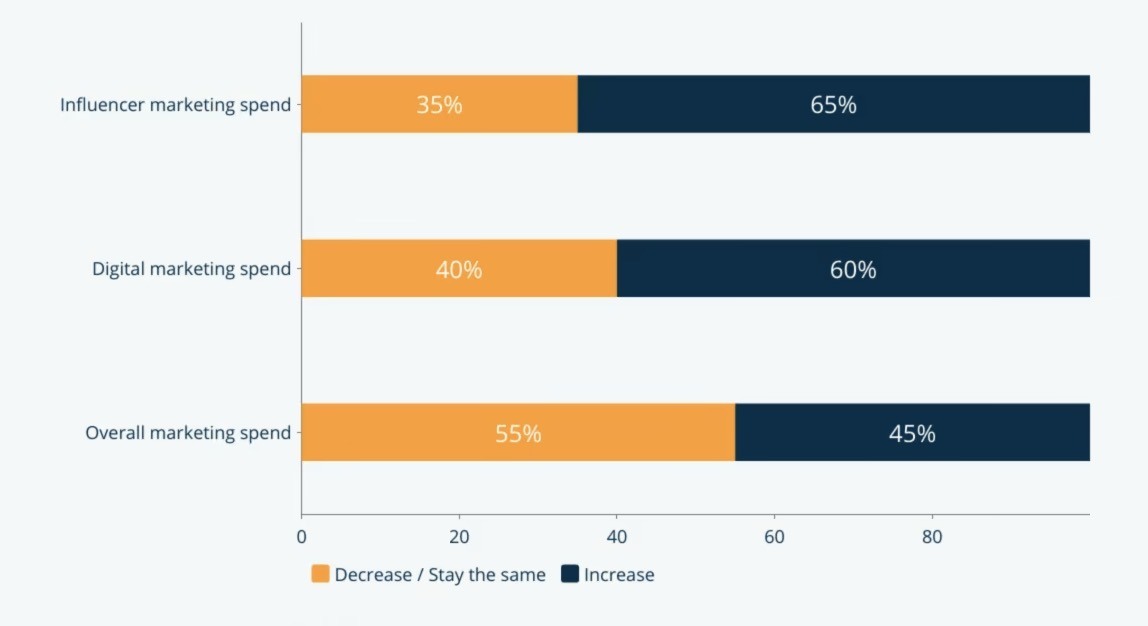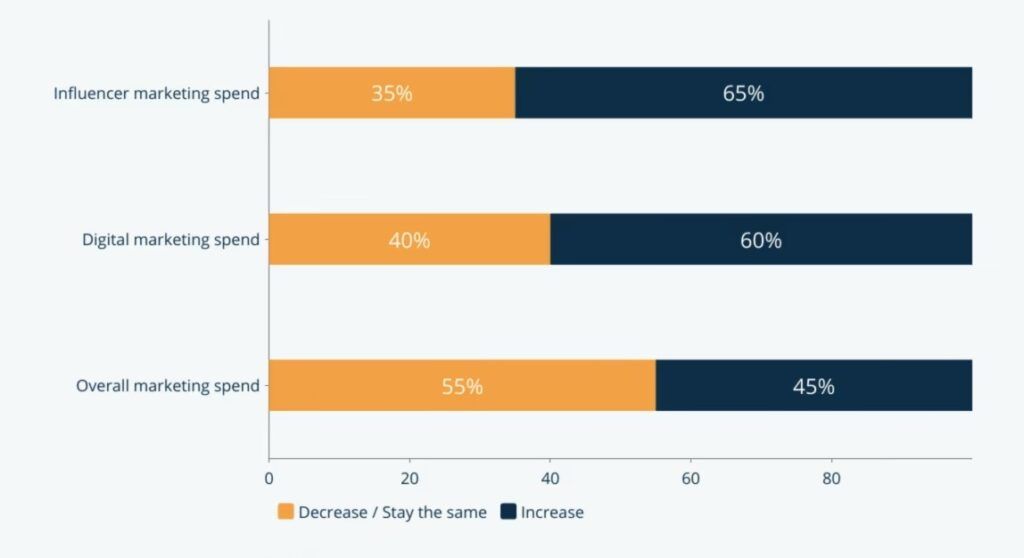 Influencer marketing continues to be a growing trend in the marketing industry, with a recent survey revealing that 64% of marketers plan to increase their influencer marketing budgets over the next six months. This trend stands out as most businesses are either maintaining or reducing marketing budgets due to economic headwinds, indicating that marketers see influencer programs as a valuable investment.
Pricing influencers is a challenge
However, finding the right payment amount for influencer partnerships remains a challenge for marketers due to widely varying influencer rates based on individual factors such as engagement and follower count. Only half of marketers feel confident in pricing influencers, and 41% believe their company is overpaying influencers, according to a Capterra survey.
Challenges when working with influencers include measurement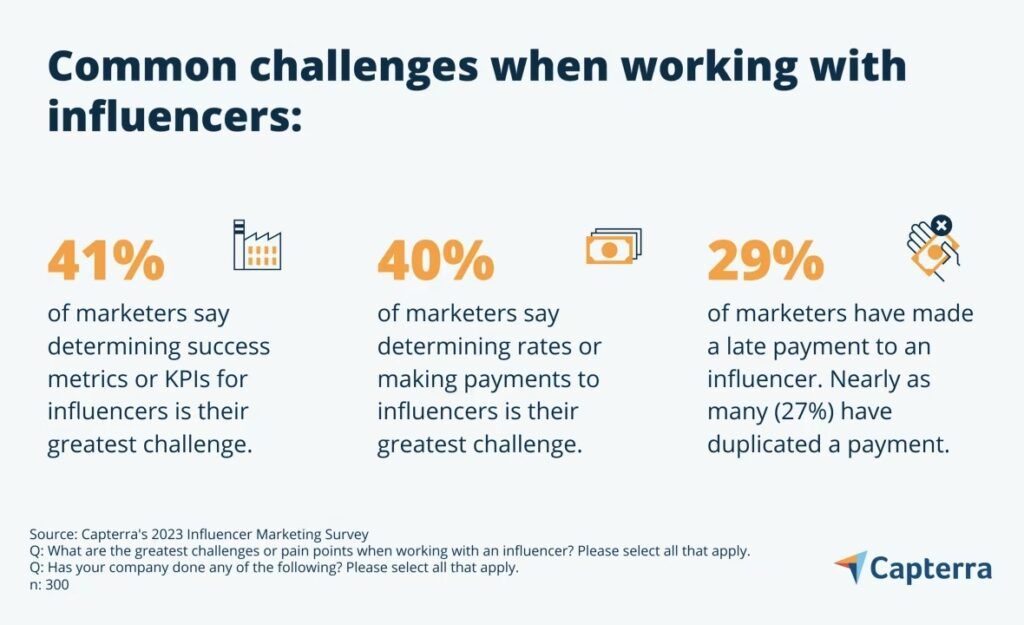 Source: Capterra
When it comes to payment methods, influencers also have a significant say, with 90% of marketers saying that it is common for influencers to help determine payment structures.
Pay per campaign is currently the most commonly used payment method, according to the survey.
Finding alternative models
Pay per performance is gaining traction among marketers as the second-most common form of payment used by 56% of marketers. This approach compensates influencers using performance-based metrics, such as sales, clicks, and impressions. Marketers find this method valuable in achieving a clear ROI or promised results, with 49% citing it as their greatest challenge in working with influencers.

According to Meghan Bazaman, senior marketing analyst at Capterra, "Pay per performance is becoming more popular for a few reasons, notably because businesses with tight marketing budgets may be more comfortable in only paying for specific outcomes in order to avoid wasting money or additional risk."
She also notes that this approach drives influencers to deliver results and advanced marketing analytics make it easier to track performance.
Majority of marketers using pay per campaign and performance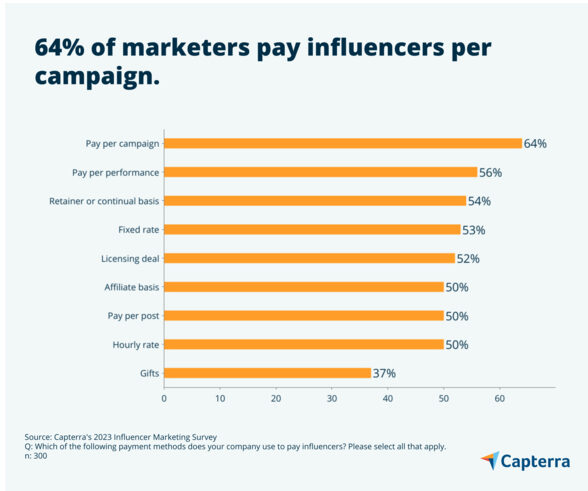 Source: Capterra
In addition, nearly half (48%) of marketers have established recurring payments with influencers, and 54% are paying retainers or on a continual basis.
At the same time, brand ambassador programs were the most common type of influencer engagement, highlighting the growing popularity of longer partnerships.
To streamline working relationships with influencers, many marketers have turned to agencies. 61% reported they currently work with an influencer agency or specialist. Another 34% plan to start using one in the next 12 months.
While hiring influencers can be a valuable part of a marketing strategy, it comes with its own set of challenges and considerations.
Key takeaways
65% of marketers plan to increase their influencer marketing budgets over the next six months
Only half of marketers feel confident in pricing influencers, and 41% believe their company is overpaying influencers
Pay per performance is gaining traction among marketers as the second-most common form of payment used by 56% of marketers