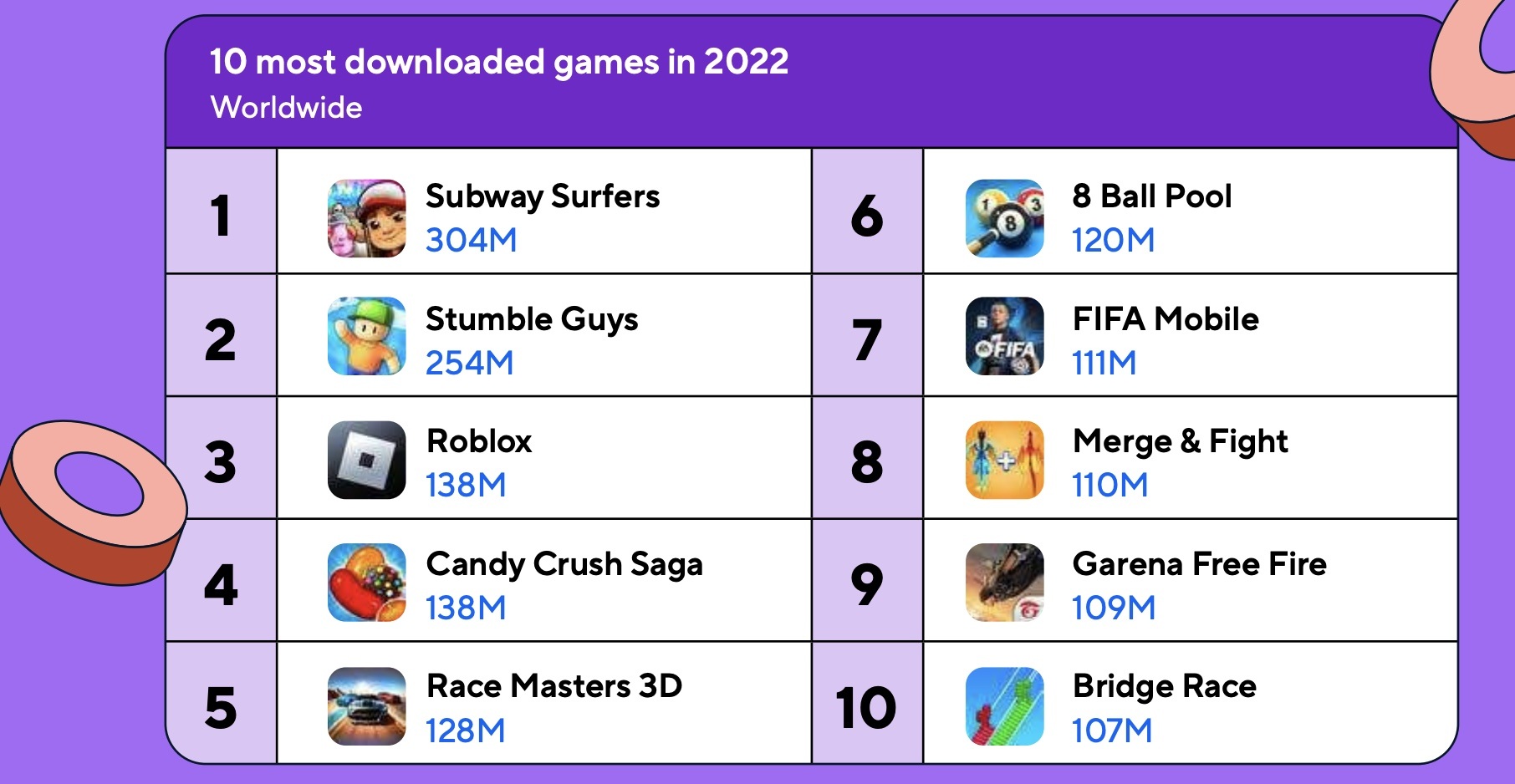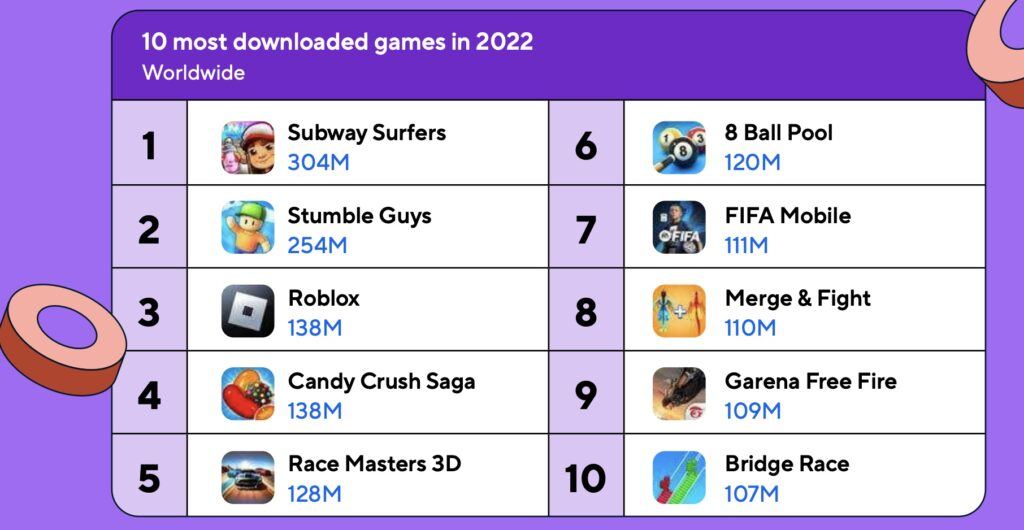 Global consumer spending on mobile games experienced a 5% year-on-year decrease, reaching $110 billion in 2022. However, predictions suggest that spending on mobile games will surge and reach an impressive $270 billion by 2025. New data from Adjust found that despite some turmoil in mobile gaming, there are plenty of opportunities for data-driven marketers to grow their games.
Is the downturn temporary?
2022 proved to be one of the worst years in history for the gaming industry, with overall installs declining 12% year-on-year. North America was hit the hardest with a decline of -20%, while LATAM saw a comparatively smaller impact of -6%.
Various cultural and economic factors played a role in the downward trend, marking a significant shift for the vertical that has traditionally dominated the mobile app market.
Gaming app install growth January 2021 – January 2023 (global)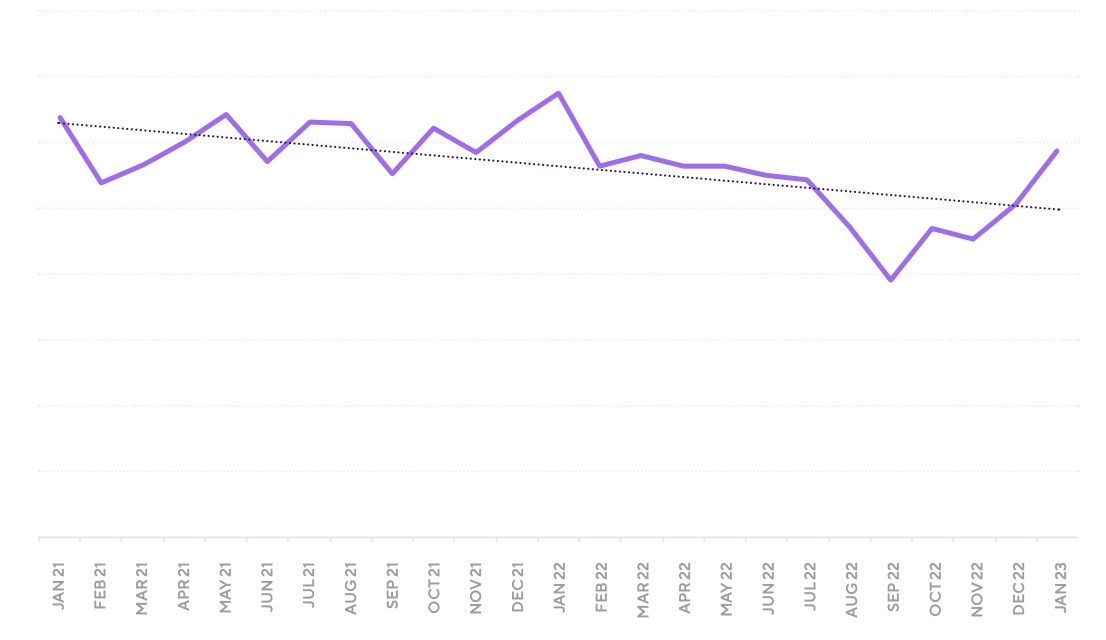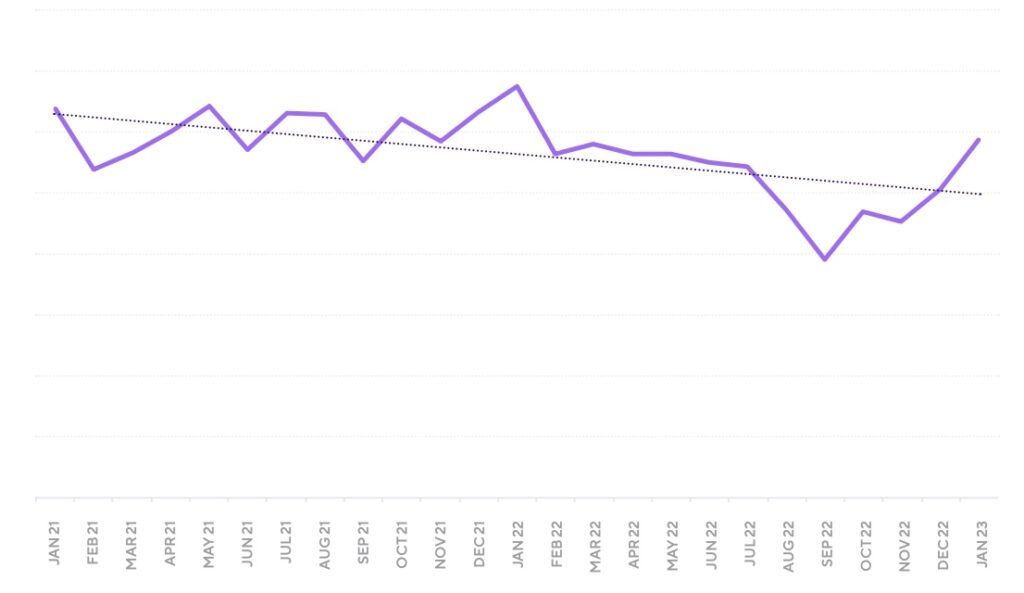 Source: Adjust
However, this decline seems to be temporary, as the industry is experiencing a positive turnaround in 2023, with installs up 23% in January compared to Q4 of 2022 and 10% higher than the overall 2022 average.
User acquisition is getting more expensive
Some gaming sub-verticals actually saw significant growth. Music and educational games were up by over 100% year-on-year, racing games were up by 20%, word games by 7%, sports games by 5%, and arcade games by 3%.
Gaming apps saw hyper-casual games as the most downloaded genre, accounting for 25% of installs. However, this percentage was lower than in 2020 and 2021 when it reached 27%. Action games ranked second at 14%, followed by puzzle games at 12%, and both sports and casual games at 9%. 
Gaming app install growth percentages by category


Source: Adjust
The ratio of paid versus organic installs for gaming apps decreased slightly, possibly due to the higher costs of user acquisition, particularly in the latter half of the year. Even hyper-casual games, which depend heavily on paid user acquisition campaigns with a high turnover, experienced a significant decrease, dropping from 3.2 to 2.93.
Sessions start to recover
Sports games boasted the highest Day 1 retention rate at 31%, with casual and board games following closely behind at 30%. RPG and word games both had a 29% retention rate, while racing and arcade games came in at 27%. Hypercasual games had the lowest retention rate at 25%, suggesting that cross-promotional efforts should begin as soon as a user opens the app.
Gaming app sessions slowly recover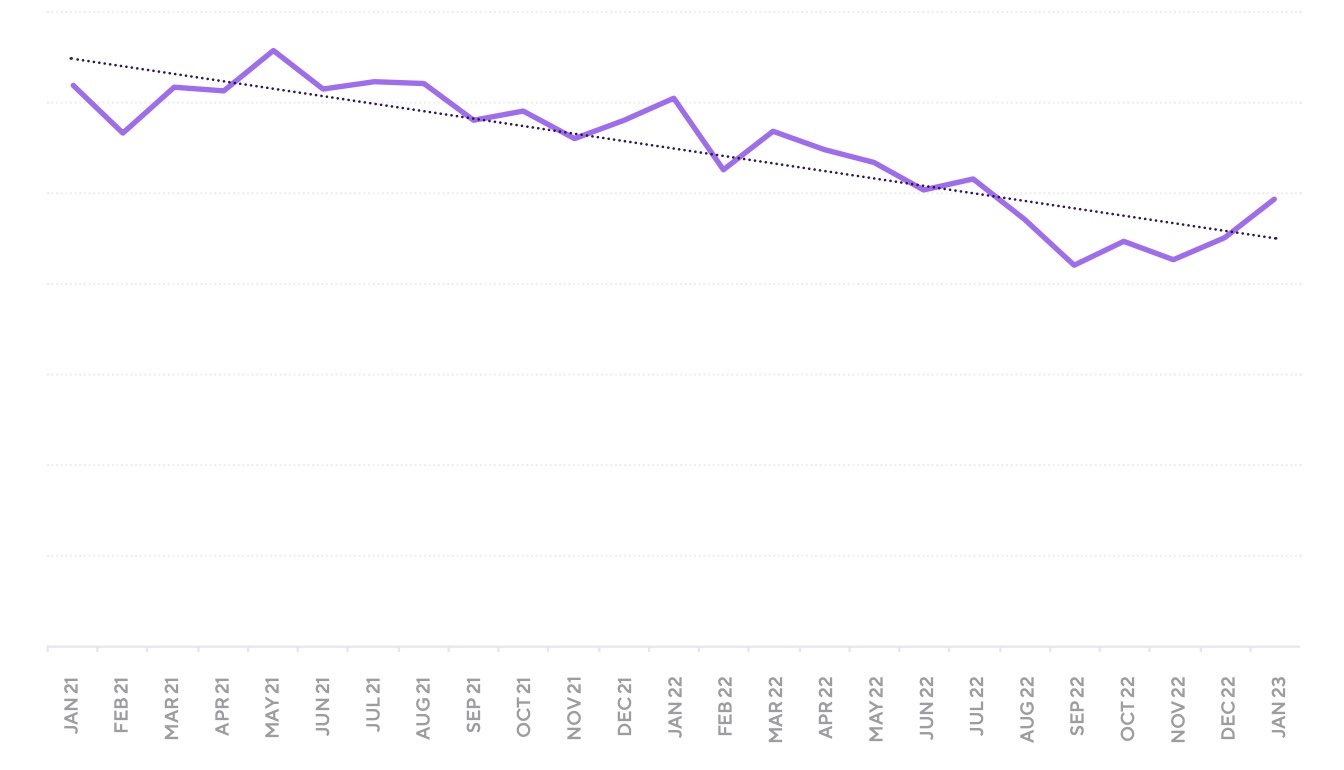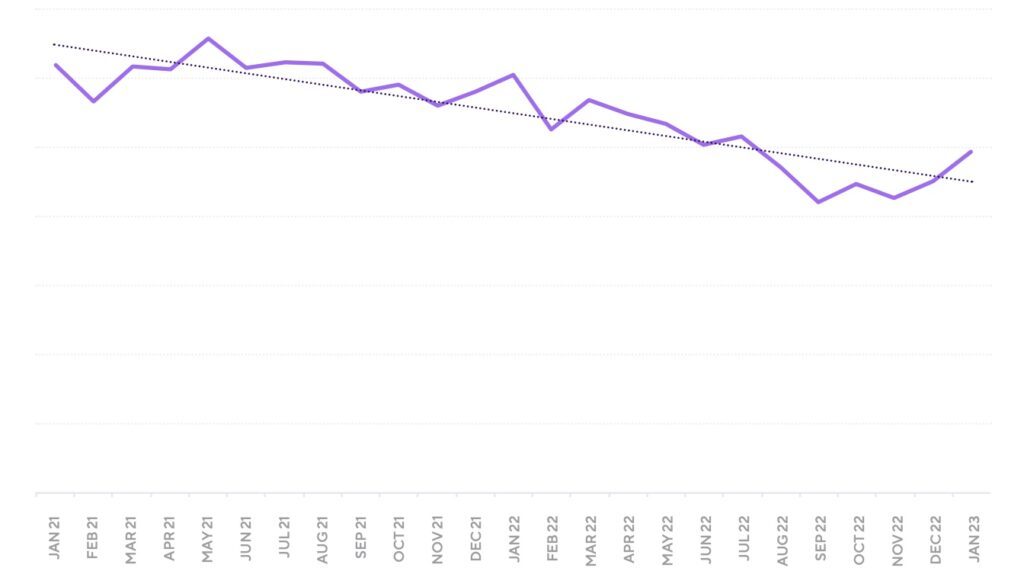 Source: Adjust
Gaming sessions experienced a significant year-on-year degrowth of 17% in 2022, continuing to decline throughout the year, hitting rock bottom in September to December. 
However, there's good news as the gaming industry is bouncing back in 2023, with sessions increasing by 11% compared to Q4 2022. North America saw the biggest decline in gaming sessions at -25%, while LATAM had the least pronounced decrease at -12%.
Key takeaways
Spending on mobile games set to reach $270 billion by 2025
Overall gaming app installs declined 12% year-on-year
Gaming app sessions increased by 11% in 2023 compared to Q4 2022