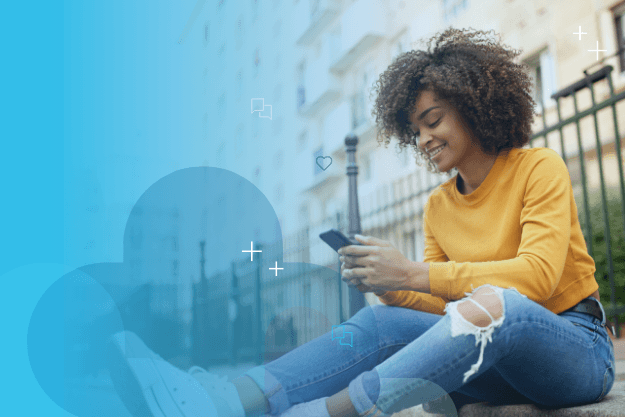 Mobile has changed the way shoppers interact with brands and online retailers. But what's really important when trying to engage shoppers and what has the biggest impact on their purchasing decisions? Customer engagement platform Emplifi just released a new report based on the answers of 2,000 shoppers in the US and UK to find out.
User-generated content is trusted
Not all reviews are equal. According to the survey, 87% of customers said that real-life customer reviews and ratings had a much higher impact on their purchasing decision compared to influencer or celebrity reviews at 50%.
When researching products online, reviews are the most influential factor that drives purchases, ahead of price, return policies or delivery costs.
Reviews, rating and interactions impact on purchasing decisions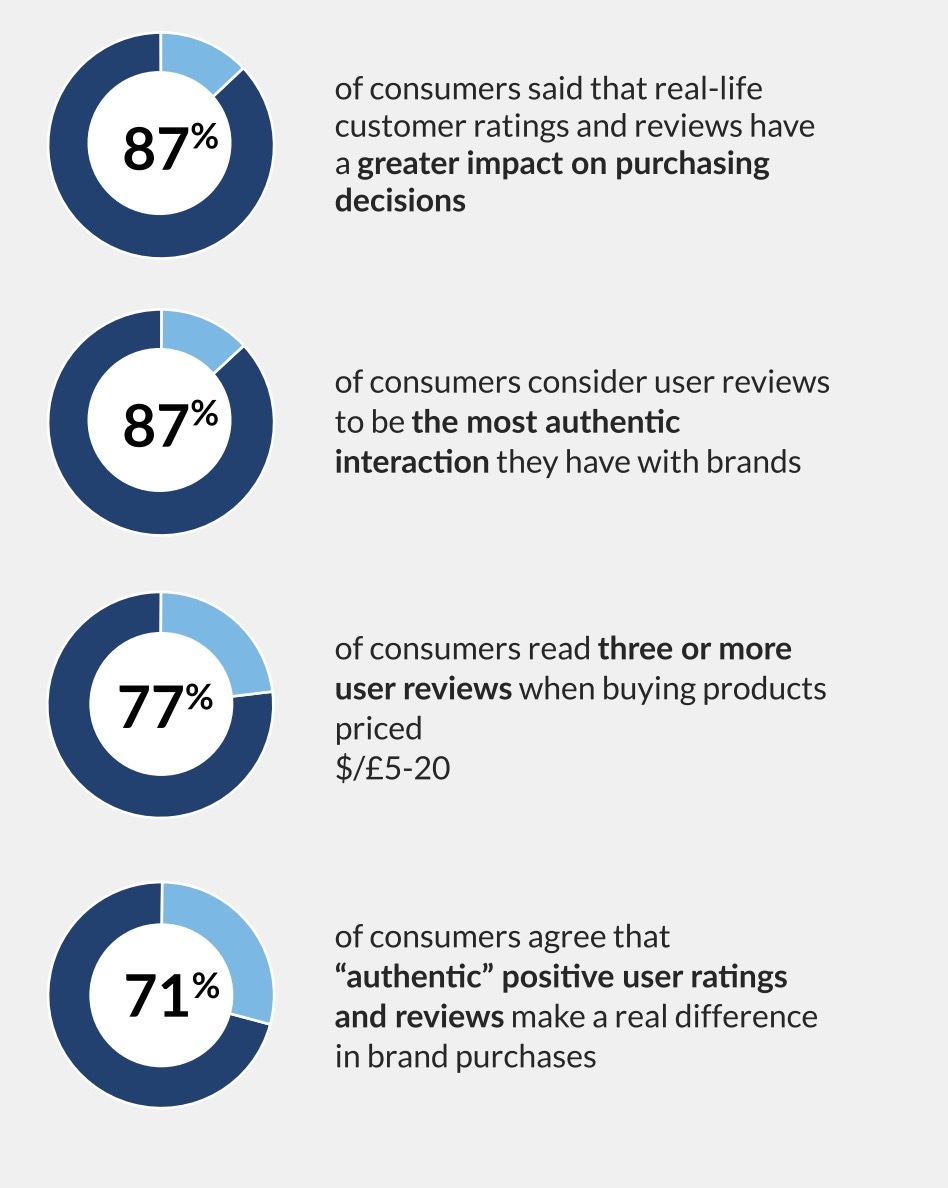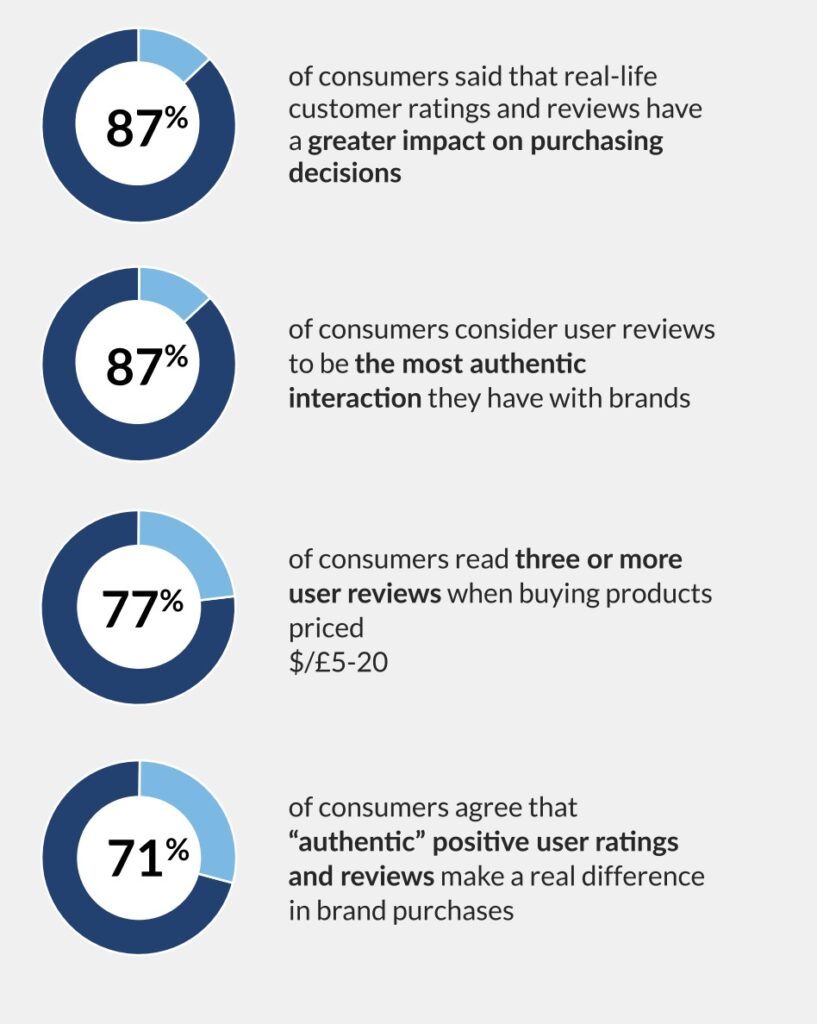 Source: Emplify
According to Chief of Strategy Kyle Wong at Emplify:
"There's no better way to demonstrate brand authenticity than by putting organic customer experiences front and center. Brands that are already leveraging UGC are seeing measurable results. The key is to make this content easily accessible on your product pages so customers can conduct their research right on your website without having to visit other sites to find authentic customer reviews.

Celebrity testimonials are costly and, ironically, don't have the same impact as content from a real-life customer which is great news for brands. Marketers are able to maximize their budget by doubling down on content customers are creating free of charge that significantly impacts purchasing decisions."
Shoppers visit multiple websites before making purchasing decision
The vast majority (95%) of mobile shoppers research low-cost products of up to $20 on various sites. Marketplaces are a popular source of information. However, search engines are preferred for more expensive products priced at over $100.
The trend is in part driven by budget-conscious shopping due to the recession and inflation. Brands can leverage product reviews and pictures to ensure shoppers have all the information they need to make a purchase.
Search behaviours of online shoppers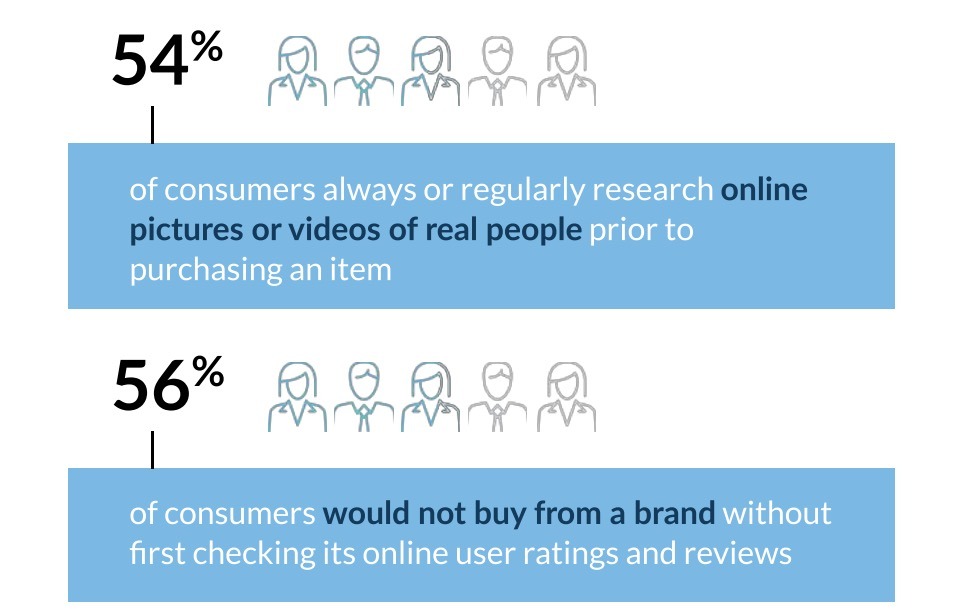 Source: Emplify
Interestingly, things aren't vastly different across the various generations with Gen X, millennials and Gen Z customers all researching products online in a similar manner. They spend up to 15 minutes looking at different product websites for cheaper items.
As the cost of the item increases, the number of websites visited goes up.
Key takeaways
87% of customers say real-life customer reviews have a much higher impact on their purchasing decision compared to influencer or celebrity reviews
95% of shoppers research low-cost products of up to $20 on various sites
Research trends are similar across generations