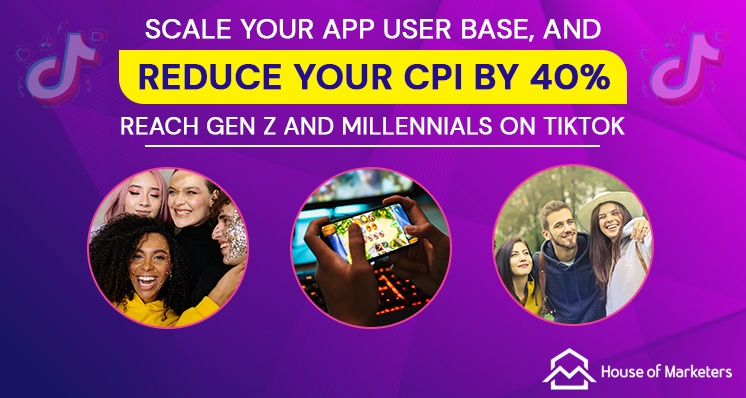 House of Marketers are the Success-Driven TikTok Marketing Agency, co-founded by one of the first TikTok EMEA employees, Inigo ​Rivero. House of Marketers grows businesses with the Best TikTok Influencers & TikTok Ads.
Our talented team also has deep experience in Facebook Ads, Instagram Ads and Google Ads, and more!
Why House of Marketers
Quality Experience: Our leadership team has helped over 150+ brands scale their social media activity across TikTok, Meta, Google and more platforms. They have a deep knowledge of what it takes to success with organic and paid on all platforms

Laser-Focused Performance Marketing: Our ability to manage performance marketing campaigns with data-driven precision ensures that every dollar you invest delivers maximum returns. We optimize every aspect of your campaign, from ad targeting and copywriting to audience targeting and the creatives
Data-Driven Excellence: In the world of marketing, data is the secret sauce for success. Our agency thrives on data-driven excellence. We meticulously analyze every metric, measure the impact of our strategies, and fine-tune our approach for optimal results. With our keen eye for trends and patterns, we adapt quickly, ensuring your campaign stays ahead of the curve. Trust us to turn raw data into actionable insights that drive your business forward and fuel your growth
Unmatched Partnerships: We believe that true success lies in building long-lasting partnerships with our clients. When you choose House of Marketers, you're not just a client; you become part of our family. We take pride in offering unparalleled customer service, providing timely and transparent communication, and maintaining a strong dedication to your satisfaction
Our Services
Fully-Managed Influencer Marketing Campaigns
TikTok Paid Media Ads Management Services
Powerful TikTok Ad Content Creation
Influencer Strategy Development
TikTok Business Profile Content Creation
TikTok User-Generated Content Campaigns
Example Testimonials
(Nicolas Arias, Global Team Lead – Influencer Marketing at HelloFresh)
"House of Marketers has been the only partner that has truly help us develop a performance-driven, strategic and global approach to TikTok. It's refreshing to see how the team works with transparent communication, competitive fees and amazing content in efficient deadlines"
Francesca Salerno, Digital Lead at Euroleague Basketball:
"The House of Marketers team has been pivotal in helping EuroLeague shape our TikTok digital presence and scale our TikTok content activity over the past couple of years." 
Julia Estacolchic, Senior Director of Brand Marketing for Chispa App 
The House of Marketers influencer team was instrumental in successfully expanding our influencer marketing efforts for Chispa. They were able to identify new, relevant creators in multiple verticals, and they managed the entire process from beginning to end. 
Contact Us Now
Get your Free Proposal here so we can help you scale your influencer marketing and performance marketing activity.
Jobs and Careers
Awards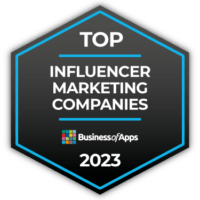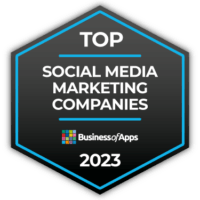 House of Marketers Services
Influencer Campaigns
TikTok Ads
Content Creation
Influencer Strategy
TikTok Business Profile
User-Generated Content
Team

Iñigo Rivero
Inigo Rivero was one of the first employees at the TIkTok EMEA office, where he got to develop an ecosystem of 300+ partners including media, brands and influencers, helping them to successfully develop their content and grow their channels on TikTok. During his time at TikTok he was responsible for the growth of the platform in key markets such as UK, France and Germany, becoming a trustful leader and expert in the social media platform that is now rewriting the world. His biggest passion is to help people, and the way he's doing it, it's by providing the necessary expertise and tools to both leading brands and start-ups to succeed in the platform that has already become "the next big thing".
House of Marketers Data
| | |
| --- | --- |
| Founded: | 2020 |
| Employees: | 10-50 |
| Revenues: | 5,000,000 |
| Social Presence: | 720 |
| Website Traffic: | 15,000 |
Sources: Company Data, Press Reports, Linkedin, Twitter, Owler, SimilarWeb
House of Marketers Info
| | |
| --- | --- |
| Platforms: | - |
| Types: | - |
| Groups: | Beauty Influencer Marketing, Celebrity Influencer Marketing, Fashion Influencer Marketing, Gaming Influencer Marketing, Influencer Marketing, Influencer Marketing Agencies, Influencer Marketing Platforms, Influencer Marketing Services, Influencer Marketing Software, Influencer Marketing Tools, Instagram Marketing, Snapchat Marketing, Social Media Marketing, TikTok Marketing |
House of Marketers Insights
House of Marketers Reviews