AI companies are making headlines as they continue to push the boundaries of what is possible in the tech world. And top TikTok marketing agencies like 'House of Marketers' are getting contacted about campaigns for AI-powered companies regularly.
From OpenAI's text-generating GPT-3 to new facial recognition and machine learning applications, AI is quickly becoming a major player in our lives. But sustaining this growth requires more than just technical capabilities; it needs effective marketing strategies to reach potential customers and build brand awareness. For AI companies to succeed, they need a way to get a foothold within the most tech-savvy generations: Gen Z and Millennials.
Both Millennials and Gen Z are the perfect target audience for AI companies. They have grown up with technology – it's like a second language to them. They communicate and consume content differently than previous generations, favouring platforms like TikTok for their quick-swipe navigations and bite-sized content. Concepts such as augmented reality, machine learning, and artificial intelligence are not foreign to these audiences; they are a part of their everyday lives. So how can AI companies use this connection to Gen Z and millennials to grow their customer base and market their products?
Enter TikTok. AI companies have the perfect opportunity to take advantage of this platform's over 1.2 billion active users – most of which are Gen Zers and Millennials – and use it as a powerful tool to spread the word about their brand. In this article, we'll discuss how AI companies can virally grow on TikTok, why AI companies should consider using this platform for marketing, and how AI companies can use marketing agencies to help them do it.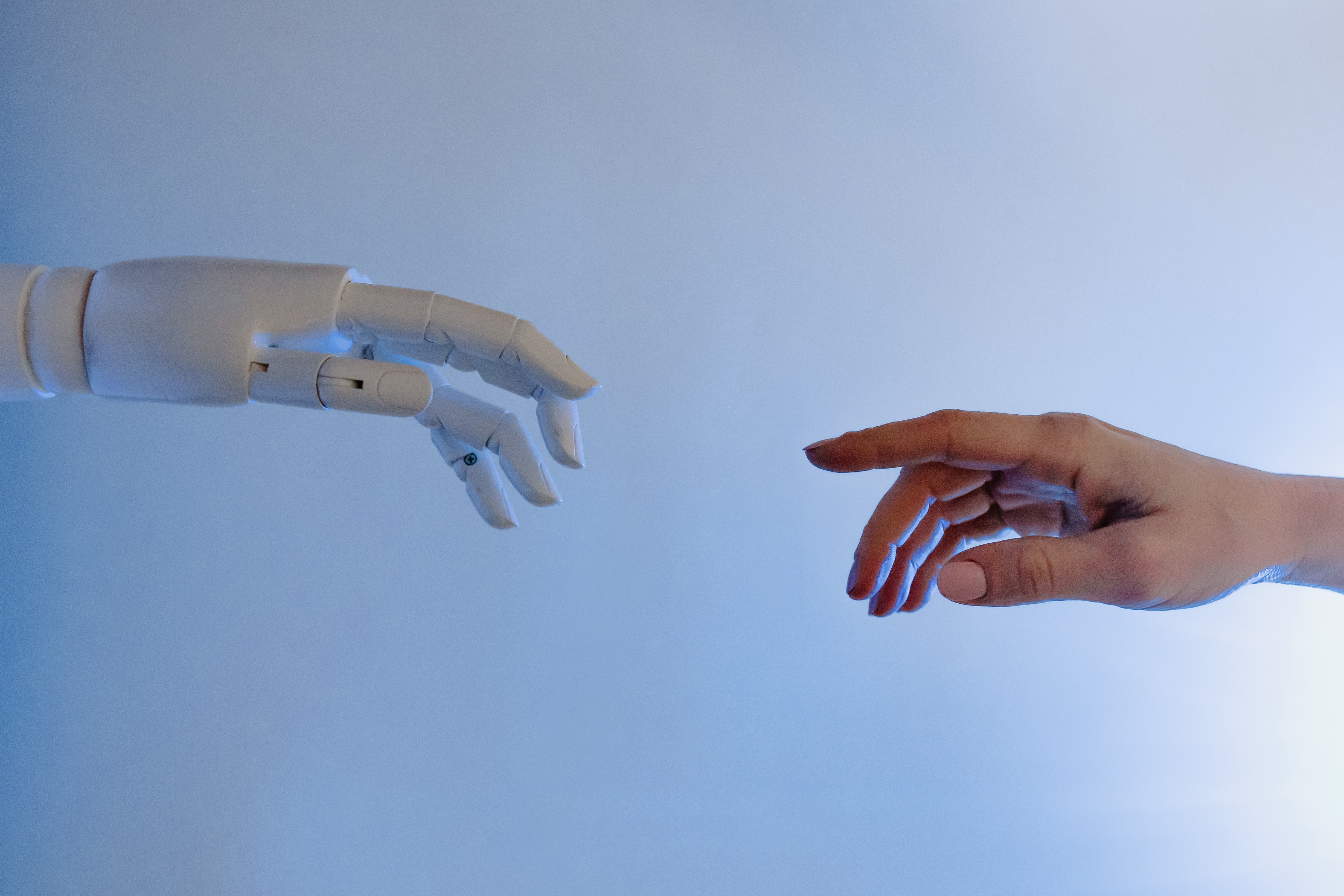 Why TikTok?
Social media platforms rise and fall in popularity, but there is something about TikTok that has captured the world's attention at a speed which can only be described as meteoric. Perhaps it's a combination of the dopamine-inducing swipe feature, the incredibly smart algorithm, which delivers highly personalised content straight to users' feeds, or the fast-paced short-form video format that's perfect for a world in which we are all time-poor and attention-deficient. TikTok currently boasts an average engagement rate of 6.73% and a watch rate of 16.23%, making its audience one of the most engaged in the social media sphere.
Whatever the reason, TikTok has exploded and it's currently raising an entire generation with quirky dance moves, viral sound bites, and cryptic memes. And if you're an AI company, TikTok is your natural home. Why, you ask? First, TikTok itself is AI-driven – its algorithms identify what users like and then deliver content that they are most likely to watch.
TikTok's new built-in generative AI filters such as Bold Glamour and Teenage Look are blowing minds (and terrifying many) with how realistic AI-generated images can look. AI is already part of the TikTok experience, which means its users are comfortable with AI-driven concepts and technology.
Secondly, TikTok's users are the ideal demographic for AI companies. If you're promoting your company's new AI-powered filter app, for example, you're probably not going to get your message across to a 70-year-old retiree on Facebook. But it doesn't take much convincing to get a younger tech-savvy Gen Z user to download your AI app via TikTok. They're already using AI-driven filters and content that's been AI-generated – so why not yours?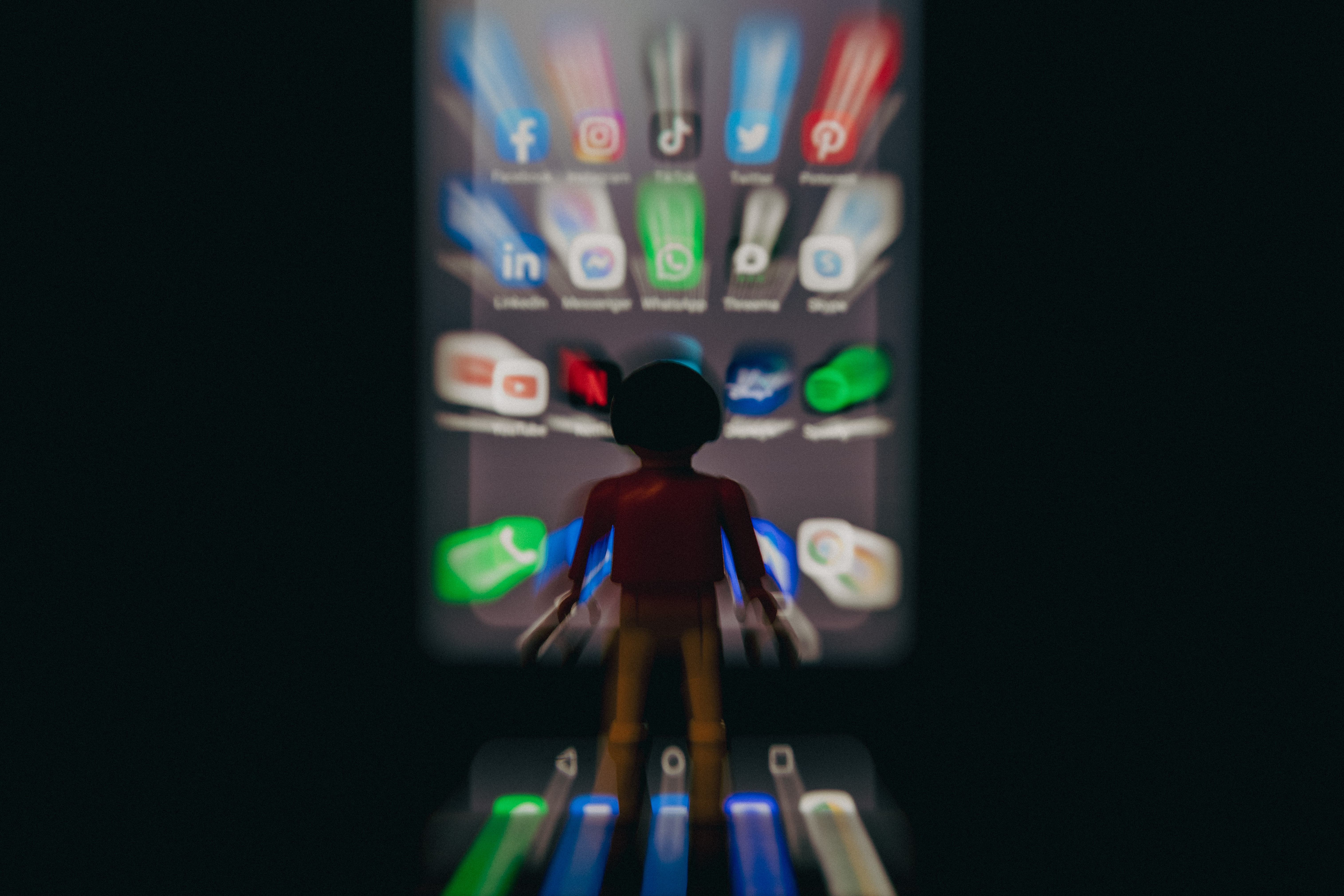 How brands can supercharge their growth with TikTok
You're ready to dive into the world of TikTok, but where do you start? One of the best things about TikTok from a marketer's perspective is that there are simply so many different ways to launch your marketing campaigns.
TikTok Ads only launched in 2020, which means it's a relatively fresh and unsaturated marketing channel compared to some of the more established social media networks. Their ads come in six different formats, which include the following:
In-feed ads – These ads appear on the users' For You Page, blending seamlessly with organic content. They contain a CTA the viewer can click to go to the advertisers' landing page. Viewers can also interact with the ad by liking or sharing it.
Spark ads – This ad format is similar to in-feed ads, with one key difference. The advertiser can use spark ads to boost their own organic content from their profile page, or another creator's profile page (with permission). Any likes, shares, and comments will be retained, even after the ads have finished running.
Brand takeover ads – These ads are shown to users as soon as they open the TikTok app, taking over the full screen for a few seconds before turning into an in-feed ad.
Top view ads – Similar to brand takeover ads, top view ads will appear first thing when a user opens the app, but they won't take over the full screen.
Branded hashtag ads – Through this ad format, the advertiser can create a hashtag challenge to raise brand awareness and encourage other users to generate their own organic content promoting their brand.
Branded effects ads – TikTok users love filters, and branded effects are a great way to get AI companies noticed. Brands can create their own custom-branded filters to be used in user-generated content or even their own ads.
That's not forgetting TikTok influencers and creators. Collaborating with TikTok creators can be an excellent way to get AI companies noticed, especially those that are just starting out. They can help AI companies reach the right people and build trust and credibility with potential customers.
Whether AI companies go down the route of paid-for TikTok Ads or look for collaborations with influencers, one thing is for sure: AI companies have a great opportunity to reach potential customers through TikTok. With its huge user base of open-minded, AI-loving Gen Zers, AI companies can supercharge their growth.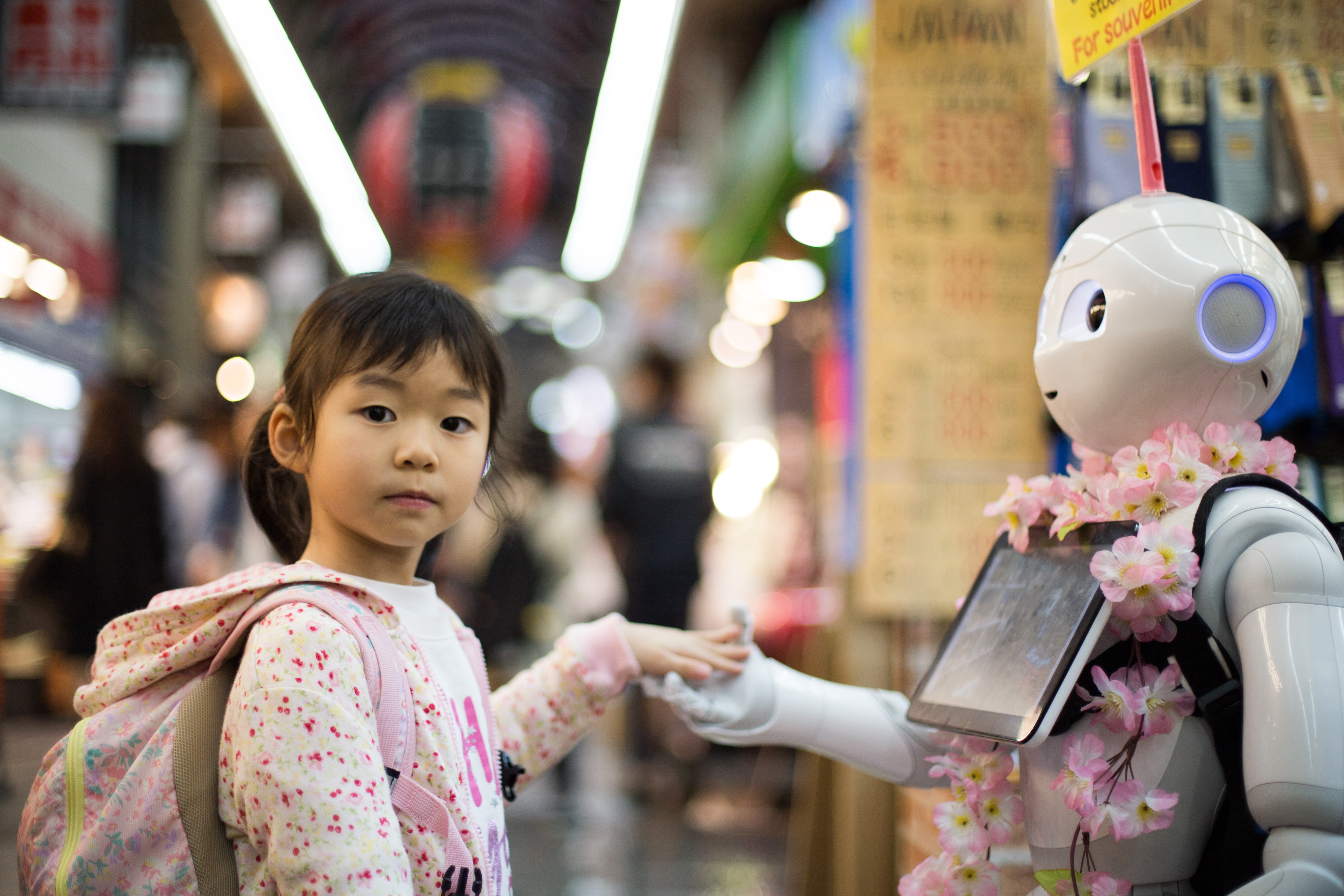 Why use TikTok creators and TikTok Ads?
TikTok might be the fastest-growing social media platform but it's not the biggest. Facebook still comes out on top with 2.9 billion monthly active users (MAUs), followed by YouTube (2.5 MAUs), and Instagram (2 billion MAUs). In comparison, TikTok has around one billion monthly active users, which doesn't quite compete with the likes of Facebook when it comes to sheer numbers. But these numbers don't tell the full story and there is more to social media marketing than just reaching a large audience. You want to reach the right audience.
Facebook's user demographic is slowly ageing, with 43% of users currently over the age of 35. It's interesting to note that 43% of TikTok users don't have a Facebook account at all. This means that slowly but surely, TikTok is syphoning off some of the younger Facebook users, and this trend is unlikely to reverse. Putting all your marketing budget eggs into the Facebook basket is like betting on a sick horse – it might still be running but for how much longer?
If we dive deeper into user data, it's also clear that the way people use TikTok is quite different to how they use its dinosaur competitor Facebook. Almost one-third of users who have installed TikTok use it every single day, spending an average of 1.5 hours per day on the platform. This level of engagement and presence is hard to find on other social media platforms. Even Instagram, which boasts the highest daily open rate, only has an average daily use rate of 51 minutes. Facebook users, coming in at the back, typically use the app for an average of 49 minutes per day.
TikTok has landed on a winning algorithm, and they know exactly how to keep their users engaged. It also happens that TikTok users are generally more receptive to advertising. According to one study, 92% of TikTok users are "purchase ready" and a whopping 56% of US consumers had bought something they saw in a TikTok ad. There's no escaping it – TikTok is more than just a social network, it's an incredibly powerful advertising platform.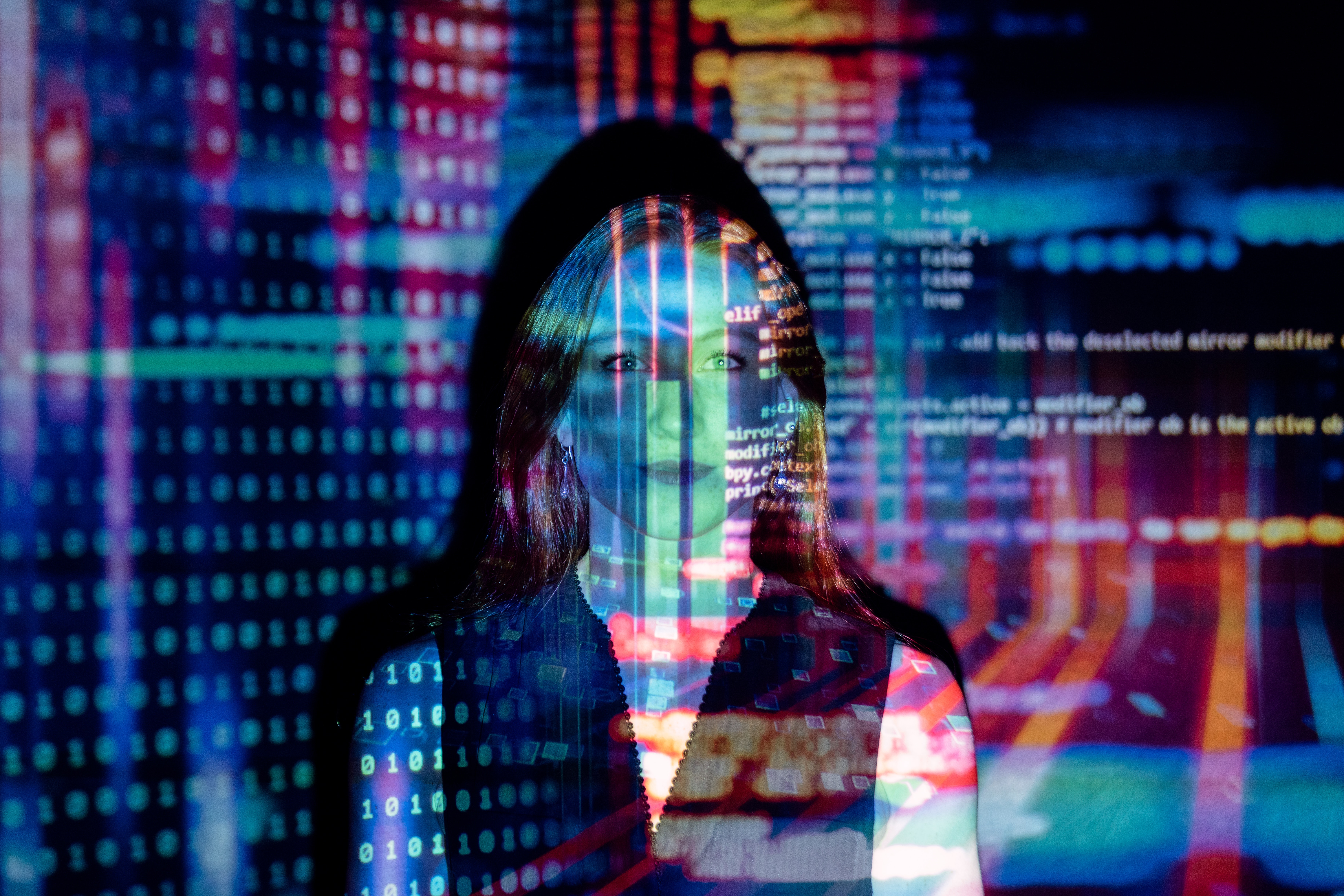 Examples of AI companies utilising TikTok
If you want some inspiration for your next marketing campaign, then why not look at how other AI companies have used TikTok? Here are two recent examples of AI companies that have successfully gone viral and gained exposure on the platform.
Lensa
If you're even a little bit online then you probably remember the recent "magic avatar" trend that flooded everyone's social media feeds. Suddenly, people were sharing highly realistic photos of themselves in mythical landscapes and superhero costumes. These avatars were AI generated and the brand behind them was Lensa. Their #mylensaavatar hashtag received over 11.7 million views, with millions of users racing to download the app and try it for themselves. The app was subsequently downloaded over 10 million times in 2022, generating over $16 million in revenue in the same year.
Example of Lensa's TikToks
Source: TikTok
Replika
Replika is an AI companion app that people can use to talk and ask questions. Designed to meet the parasocial needs of the modern human, the AI-driven app has seen a huge surge in popularity over the past year. To help spread the word and encourage downloads, Replika threw itself into the TikTok bandwagon with clever and highly engaging marketing campaigns.
With over 51.7k followers and 1.2m likes, their brand profile has established itself as one of the top AI companies on TikTok. The app has now reached over 10.1 million downloads on the Google Play store alone, thanks in part to their successful TikTok campaigns.
Example of Replika's TikToks
Source: TikTok
Why you should partner with a TikTok agency
These AI companies have found success on TikTok not only through their creative campaigns but also by partnering with marketing agencies that know how to leverage the platform effectively. AI companies have much to gain from partnering with an experienced TikTok marketing agency.
AI companies that partner with a TikTok marketing agency can help launch their product into the spotlight and gain rapid user engagement on the platform. But for those unfamiliar with TikTok for Business, it may seem daunting to start. By partnering with a TikTok agency, AI companies can take advantage of the experience and expertise that marketing agencies have built up over time. AI companies can also benefit from the strategic insights and data-driven approach of an experienced team.
Get on TikTok – grow your AI company
If AI companies are looking to tap into the power of TikTok and reach Gen Z, they need to act fast. Partnering with a reputable marketing agency is one way to get ahead in the game. With access to powerful insights and data-driven approaches, AI companies can be sure their marketing campaigns are well-planned and effective.
Looking to partner with a TikTok agency? Contact House of Marketers today. We'd love to hear from you!