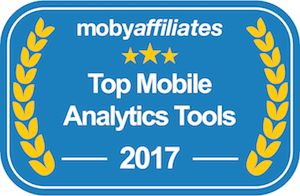 In this guide we want to talk about both mobile advertising analytics and mobile app analytics companies. These two fuel mobile industry with information on mobile advertising efficiency and how mobile users interact with mobile apps.
We've put together a review of all the various types of mobile analytics services including the types of metrics and data that they can track as well as company profiles and reviews.
You can use this research to compare mobile app analytics providers and understand the market landscape and the key features and benefits of each of the various solutions.
First up …
Mobile Advertising Analytics
Now, mobile analytics is the heart of any successful mobile advertising company operations and, by definition, it is what makes ROI calculation possible. Launching a mobile ad campaign, either mobile web or mobile app based, without robust mobile analytics in place is just a waste of resources. This is what makes mobile analytics companies uniquely positioned to be essential across mobile platforms.
According to Statista Digital Market Outlook, in 2015 the total global digital advertising review was $168 billion, this year it reached $228 billion and it's projected to reach $332 by 2021. Planning and executing advertising campaigns based on hard data is always makes sense, but when it's about spending several hundred billion dollars a year it is simply must-do.
Digital advertising revenue worldwide, 2015-2021, in billions


Source: Statista
So no wonder that the global mobile analytics market is projected to reach $6 billion by 2024.  And if we look at the distribution of mobile analytics companies worldwide, the majority of them is concentrated in North America, with Europe and Asia Pacific following with a significant gap and by 2024, according to Research Nester data, the market share will look like this:
Global Mobile Analytics Market Share by 2024, by region


Source: Research Nester
But what is mobile advertising analytics exactly? Mobile advertising analytics extrapolates the data from advertising and marketing campaigns to help mobile marketers to better target their ads and understand the effectiveness of their spending. So for each different traffic source or type of creative, marketers can understand what's working, and what's not and optimize their campaigns accordingly.
In a similar vein to mobile advertising industry in general, advertising analytics space is dominated by a few big players, like TUNE, AppsFlyer, Kochava that are on the market 6-8 years. In fact these companies product lines go beyond just traffic attribution, covering in-app marketing and analytics, app store analytics, mobile fraud detection systems and more.
To get a good grasp on what mobile analytics companies can do for your advertising needs, let's bring up several important definitions.
App monetization analytics
Any advertising campaign implies distribution of an ad to a specific audience – a group of people that are interested in your product. This type of analytics helps you better understand and optimize your target audiences, as well as marketing and advertising performance. Such optimization suggests fine-tuning of an in-app messaging, advertising efforts and pricing models.
Mobile advertising analytics
This type of analytics presents bread and butter of advertising. It helps you analyze and attribute digital marketing campaigns to impressions, ad clicks, subsequently to app installs, in-app behaviors, and a mobile in-store or offline sales boost. Among other metrics to measure are return on advertising spend and effectiveness of ad impressions.
App store analytics
With this type of analytics you can monitor and analyze KPIs of your mobile app marketing campaigns. It also allows you to keep tabs on your app competitors performance – app installs, rankings and revenue across multiple app stores. App store analytics reports on how changes of app target keywords, description and other parts of an app marketing campaign influence an app store performance.
As much as mobile analytics essential for planning, launching and analyzing results of a mobile advertising campaign, analysis of a mobile app performance is no less important for an app business growth and prosperity.
Mobile App Analytics
Using analytical app tools is an extremely important part of ensuring your app is a success. And so, given the current scale of mobile app industry, no wonder that in recent years tech giants like Yahoo and Amazon decided to enter this market, with Yahoo acquiring Flurry in 2014 and Amazon launching its own mobile app analytics tool in 2016.
Creating a quality app is only the first step, the step that follows is that you need to maintain your app's growth through careful monitoring and adapting to what your audience want to achieve with your app or what issue they may experience with it.
That's where app analytics tools come in: they can provide app developers with an up-to-date information on a broad spectrum of different variables and bugs are one of the most important ones. For example, there can be a certain feature in your app that is road-block for your app users and this is what makes them to abandon your app, with a proper app analytics installed into your app, you can figure it out and solve the problem.
You can also learn about other essential variables via using app analytics tools such as: the revenue your app is generating, number installs your app is getting, in-app purchases, competitor rankings, and even how many times the app has crashed. Knowing as much as you can about your app means you can improve an overall user experience. A better user experience means people will talk about your app more favourably to others, they will use your app for a longer period of time, and you will have a higher chance of generating more recurrent revenue, particularly if in-app purchases are your primary income source.
Information that each mobile app analytics tool provides can be described with a number of terms, let's define some of them.
Key Performance Indicator (KPI)
KPI is a measurable value that reports on a mobile advertising campaign effectiveness or a mobile app performance.
User Churn Rate
It provides a ratio between the number of a mobile app users that continue to use an app after a certain period of time, usually a month, and the ones who have stopped. According to Localytics data, aggregated across multiple app categories, an average churn rate in 2016 was 36% for one month and only 20% for three.
Session Length
A time spent by a mobile app user with an app, before closing it or switching to another app. According to Opera Mediaworks, in 2016 an average app session length was 5 mins.
Daily Active User (DAU)
It measures the number of mobile users who open an app on a daily basis. This metric various significantly between mobile games and various categories of apps.
Monthly Active User (MAU)
It measures the number of mobile users who open an app on a monthly basis.
Average Revenue Per User (ARPU)
This metric reports on how much revenue was an app generated per its user. Now, once we've defined basic terminology for mobile advertising and app analytics, let's see what are your options to choose an effective and reputable analytics company to work with. With so many tools to choose from though, which should app marketer, mobile affiliate or media buyer opt for? We want to help all parties involved in mobile advertising and app marketing industries to navigate through this tricky and often confusing area, we've compiled a list of what we consider to be the best app analytics tools out there at the time of writing.
Quite a few of the tools in our list are free to use and most of the paid platforms have a free version available as well. There are other differences between the tools too, like what variables they measure about an app or mobile ad campaign, the freedom users have over using them, and their method of implementation.
Note: the companies on the list we've complied below are not in any priority order.
Out list of Mobile Analytics Tools

Google Analytics is the analytical platform from Google for both mobile and desktop advertisers, publishers and mobile app developers. Google provides tight integration of its analytical tool with other products such as AdWords, AdSense, Google Display Network and others. The list of features include data collecting across websites, apps and internet-connected (IoT) devices, data access via mobile app, configurable APIs, email notifications, multiple levels of user access controls and more.
Type: advertising analytics, app analytics
Pricing: free, custom pricing for enterprise customers
Demo: available
User guide: available
Mobile App Analytics Fundamentals – Lesson 1.1 Welcome to the course


iOS App Analytics is the Apple's analytical tool for iOS and tvOS apps. It allows developers to measure both advertising and app related KPIs, such as app traffic sources, web referrers, App Store impressions, user engagement, app referrers to track app traffic from links placed in another apps, paying users stats data and more.

Flurry Analytics is part of the Yahoo Developer Network, it provides mobile app analytical platform for iOS, Android, tvOS and watchS app developers. Among its features are in-app users behavior tracking via events, funnels analysis, cohorts building, app users segmentation, app users interests and intent database, AI to predict an app demographics and more.
Type: app analytics
Pricing: free
Demo: n/a
User guide: documentation
Introduction to Flurry Analytics



Amazon Mobile Analytics is part of the Amazon Pinpoint analytical platform that covers email, SMS and mobile push marketing channels. It empowers app developers with tools to measure app usage and app revenue. With Amazon Mobile Analytics developers can increase app engagement and monetization by tracking ratio new vs. returning users, app revenue and retention, custom in-app events.
Type: app analytics
Pricing: free (up to 100 million events / month), $1 per million events thereafter
Demo: available
User guide: documentation
AWS for Digital Marketing – Analytics & Big Data



TUNE is a mobile analytics and performance marketing platform. It provides the suite of mobile marketing analytics tools, it includes Tune Marketing Console, App Store Analytics, Attribution Analytics, Fraud Prevention, In-App Marketing, Marketing Intelligence, HasOffers and more. The Tune Marketing Console handles 4 core aspects of app marketing – traffic attribution to manage sources effectively, in-app marketing to tune the entire mobile marketing funnel, app store analytics to increase an app discoverability and marketing intelligence to achieve desirable ROI goals.
TUNE Marketing Console (TMC) – Product Video



AppsFlyer is one of the industry top mobile attribution and marketing analytics platforms. The traffic attribution component of the system empowers developers with several types of tracking. Namely, User Acquisition Attribution to attribute each mobile app user its source, Retargeting Attribution to track users re-engagement and TV Attribution to attribute mobile app installs to specific TV ad campaigns.
Type: advertising analytics
Pricing: ranges from $0.05 / non-organic install for up to 100k installs / month, to $0.03 / non-organic install for 200k installs / month
Demo: 30 Day Free Trial
User guide: Help Center

App Annie is the app analytics and app data industry leading company. It provides app developers with a complete suite of analytical tools to build an app business. The suite helps developers to acquire mobile users via ASO solution, maximize revenue via studying top apps monetization strategy, drive mobile user engagement, gain valuable competitive and market insights and build right strategies based on hard data.
Type: app analytics, advertising analytics
Pricing: Store Stats is free, Market Data Intelligence is available by request
Demo: available
User guide: App Annie Academy

Adjust is the mobile measurement company. Its services portfolio spans across traffic attribution, in-app analytics and app store statistics. Its advertising analytics allow app marketers to reveal the best performing ads, establish a source for each app user and calculate ROI based on long-term ad campaign performance data. With its app analytics tools users can understand in-app user behavior, monitor a conversion funnel and find ways to grow an app user LTV.


Kochava offers unique, holistic and unbiased app measurement. From attribution and analytics to optimization, the Kochava platform provides precise, real-time visualization of campaign and app performance from ad impression through user lifetime value. Kochava customers have access to a suite of optimization tools including Configurable Attribution, Fraud Detection and more than 3,000 certified network and publisher integrations, including Facebook, Instagram, Google and Pandora.
Kochava Collective Overview

Localytics is a mobile app marketing, analytics and engagement company. The solutions lineup that Localytics offers consists of the 3 components – solutions to help app developers to reveal who are their mobile app users, engage these people via timely send rich, compelling messages and optimize their app user engagement campaigns to reach a desired ROI.
Localytics Product Overview Video




Tenjin is a mobile attribution, aggregation and analytics company. The company's value proposition for app marketers is providing an infrastructure to acquire mobile users that bring profit. Tenjin marketing dashboard provides several key tools to drive mobile app profitability – an aggregated data on attribution and performance for multiple ad campaigns running via different channels, Facebook Lookalike audience management in scale, keyword campaign analysis and search keyword analysis.
Type: advertising analytics,
Pricing: 3 plans – Starter (free), Developer ($3k / month), Custom ($4k / month and up)
Demo: n /a
User guide: n /a
Tenjin mobile attribution, aggregation and analytics company



Appsumer is a performance marketing and analytics company. It allows app marketers to aggregate data from multiple mobile analytical tools to a single dashboard. Among a number of mobile analytics companies it supports are Adjust, AppsFlyer, Kochava, Tune and others. Appsumer platform helps app developers to overcome a number of challenges, like delays with app analytics reports compiling, not enough data slicing, low level of ROI insight reports sophistication, low paid marketing performance and more.
Type: advertising analytics
Pricing: n / a
Demo: available
User guide: n /a

Mixpanel is a product analytics tool for mobile, web and other software platforms. Mixpanel platform helps product owners to analyze how customers move from one touch point to another and based on this data it provides an insight on how to monetize it. Also it helps marketers to identify issues mobile app users may have with an app and prevent their churn, increase their engagement and discover what content drives best engagement.
Type: app analytics
Pricing: 4 plans – free, Startup ($99/m), Business ($999/y), Enterprise (pricing is by request)
Demo: n / a
User guide: n / a

Appsee is a real time mobile app analytics company. Its core competence lays in providing in-depth analysis of a mobile app user behavior. With Appsee app developers and marketers get a fundamentally different solution to analyze app user behavior inside an app. The platform features User Recordings feature to capture on video an individual behavior inside an app, aggregated Touch Heatmaps to provide visual data on how users interact with different parts of an app UI. As well as Conversion Funnels, Action Cohorts, Retention Analytics and more.


Amplitude is a product analytics company for mobile and web. The platform's mobile user behavioral analytics allows product owners to acquire data to predict new user retention, visualize user engagement and retention, breakdown user base on groups based on actions taken. With Amplitude Taxonomy solution the platform users can define, plan and manage product data with ease. It also features Insight tool to get real-time alerts on important issues with a product, Scale to analyze millions of daily active users behavior and Accounts solution, which is an account-level analytics for B2B companies.
Amplitude webinar: A 360° View of User Retention. Strategies across product, analytics, and email.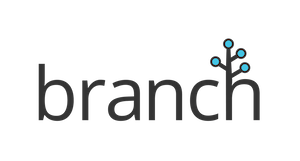 Branch is a deep-linking, attribution and mobile marketing company. On top of the platform features to acquire, engage mobile app users and tools that help to empower them to share an app content, the company offers tools to measure click, install and re-open attribution.
Type: app marketing automation, advertising analytics
Pricing: 3 plans – Free, Startup (depending on a traffic volume either $59 or $200 / month), Enterprise
Demo: available
User guide: SDK Integration
Jorneys Web to App by Branch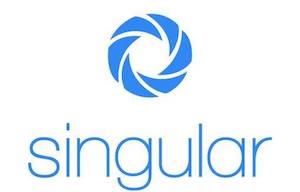 Singular is a marketing analytics platform. It provides services that cover 3 key marketing elements  – marketing data sources connectivity, mobile app activities attribution and marketing optimization. With Singular analytics app marketers can compare multiple funnel performance with ease and optimize to achieve high ROI, among the platform measuring capabilities are detect and prevention mobile app fraud, flexible attribution reporting and more.
Singular marketing analytics company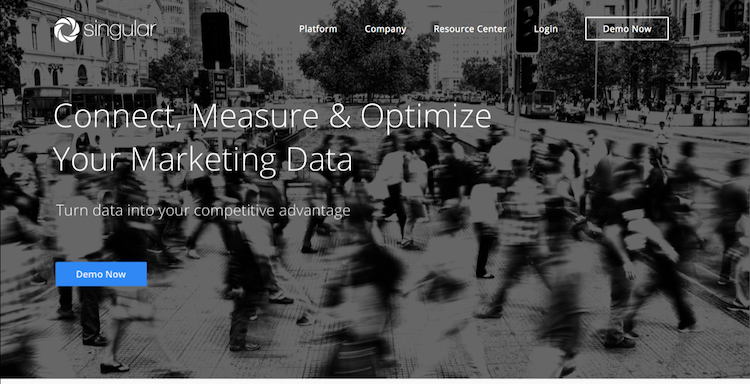 Leanplum is a mobile marketing platform. In addition to such app marketing features as in-app messaging, A/B testing, personalization, Leanplum a suite of mobile app analytics. It features a real-time analytics with mobile user profile rich data to filter, group and cohort data, automated data insights to get an app performance data in glance, uninstall tracking and global confidence intervals for every metric to see when enough data accumulated to make an informative decision.


Urban Airship is global mobile app marketing automation platform that helps brand owners to grow their business. Plus to the extensive suite of app marketing tools, it provides sophisticated mobile analytics system. It features user-level customer intelligence tool to reveal mobile app users cohorts that drive revenue, tools to predict and prevent mobile app churn, as well as to track mobile users behavioral patterns.
Type: app marketing automation, app analytics
Pricing: 4 plans – Starter (free), Basic ($99/m), Essential ($149/m and up), Comprehensive ($349/m)
Demo: available
User guide: content library
Predictive Churn Solution Overview



Braze is a mobile app marketing automation company. The platform allows app developers to launch in-app messaging campaigns with sophisticated targeting, effective formats, robust and flexible delivery system and built-in app analytics to optimize app marketing campaigns and increase efficiency. The app analytics solution provides app owners with a number of metrics, such as lifetime users, monthly active users (MAU), daily active users, new users, daily sessions, daily sessions per MAU and more.
Braze:Video Training Analytics




Apptimize is a mobile A/B testing and release management company. With Apptimize platform app owners get a suite of analytical tools – WYSIWYG editor, Programmatic Tests and Analytics, which allow users to try multiple versions of a mobile app without the need to release all its versions on app stores.
Type: A/B testing, app analytics
Pricing: Self-Serve plan (up to 100k MAU), Custom plan (100k MAU and up)
Demo: available
User guide: docs
Optimize Mobile Onboarding Like a Pro




Game Analytics is a mobile game player tracking and analytics company. It provides a toolbox of solutions to understand a game player behavior, with features like Design events to track any game design element, Player progression to track how players progress through a game level, Virtual Currency to keep tabs on an in-game economy, Check for errors to identify any possible errors in a game to debug.
Your Game Analytics Playbook – Part I: Introduction



Upsight is an enterprise-grade user lifecycle management platform. The company's Omnichannel Analytics solution features custom dashboards to provide data relevant to executives, marketers, product managers, and analysts, Data Mining tool to conduct ad hoc data analysis and more, Metric Explorer to apply a number of filters and dimensions to slice and dice data in a number of ways. Upsight Integrated Web and Mobile Marketing solution provides a number of tools to build mobile app users segments, visualize data for non-technical savvy employees and more.
Upsight iOS SDK Integration Guide (Support Video)



SWRVE is enterprise-ready mobile marketing automation platform. The platform features all key components for an enterprise to run app marketing campaigns and apply sophisticated analytics to it. Among the solutions it has are engagement tools, personalization, targeting & segmentation tools, analytics & reporting. SWRVE platform is capable to power over 300 billion in-app events per month across 2+ billion mobile devices worldwide.

Countly is the leading open source web & mobile analytics and marketing platform that is tracking 1B+unique identities on more than 14,000 mobile applications. It provides insights about user actions and helps you to develop your product and serve them to your customers. Countly also was preferred to be used by more than 100 enterprise companies from several industries including telecom, finance & banking, healthcare, agency & media and gaming. In addition to general analytics services, Countly addresses advanced security requirements, white labeling and on-premise deployment which has always been company's one of the key value propositions.
Type: mobile & web analytics
Pricing: self hosted or private cloud Enterprise Edition with premium plugins and customisable SLA, and Community Edition with basic plugins and a free-to-use non-commercial license.
Demo: n/a
User guide: n/a
Countly Community Edition in 1 minute




Taplytics is a fully integrated mobile A/B testing, push notification, and analytics platform. Plus to A/B testing and push notifications solutions, Taplytics provides app marketers with mobile app analytics. It features an SDK that allows to acquire valuable information about an app such as acquisition and engagement, transfer app analytics data from third-party platforms to build omnichannel marketing strategies.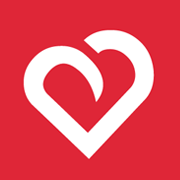 Apptentive is a mobile user experience software company. It helps brands to build a trustworthy two-way communication channel with their customers, understand their behavior and expectations. The Apptentive dashboard provides app brand owners with key information about who their customers are, what they care about, and how to talk with them.
Type: app marketing automation, app analytics
Pricing: Enterprise (a custom plan to scale), Grow (a self-serve plan)
Demo: available
User guide: resources
Apptentive Tour Video

Final thoughts
Advertising analytics and app analytics companies are the essential part of the mobile ecosystem. In the world with 5+ million mobile apps, launching a new app always means stepping into a highly competitive space and without hard data any attempt to succeed is doomed. The companies you can see on the list above can be thought as an advanced thermometer that allows you to measure "a temperature" of your app project.
With these tools you can always keep your fingers on tabs, react on any problem in time and prevent more demand you would certainly end up with, without having a robust and comprehensive app analytical data in hand. Thanks you accumulating a great body of analytical expertise with hundreds of thousands of apps, these app and advertising analytics companies can actually prevent issues you may encounter with your app, if you decide to "fly blind" without doing an analysis of an app performance.
The choice between signing up with analytical platforms from the mobile space giants such as Google, Apple or prefer, pun intended, to tune in with TUNE and other companies presented on the list, should be made by all app developers based on particular KPIs they need to keep track of and act upon.