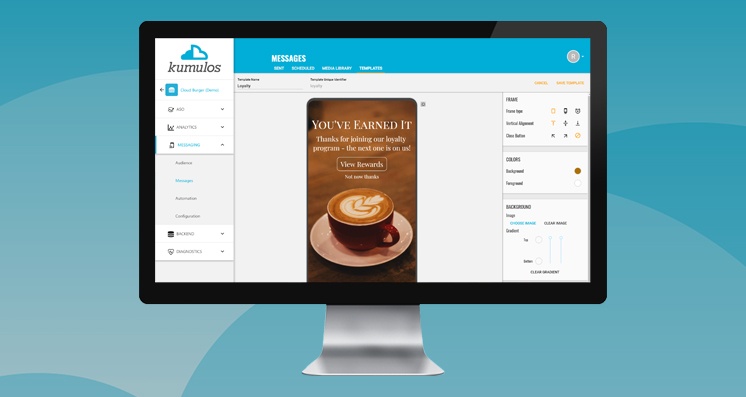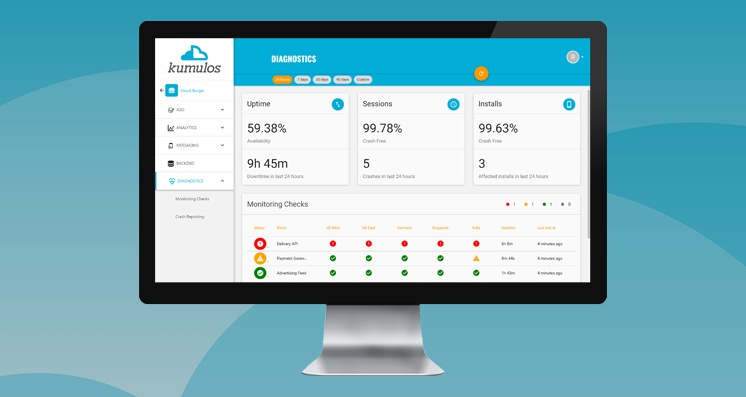 Kumulos is the easy-to-use, omni-channel user engagement platform that offers a 360-degree view of user behavior, user experience and user sentiment, giving you a holistic view of your mobile app performance. Kumulos gives you all the tools you need to connect with your users and create loyal customers. Key features of Kumulos include rich, interactive mobile push notifications, in-app messaging and web push notifications. These features can be used separately or can be combined to create omni-channel campaigns and operate all facets of your mobile and web user engagement from one place – your Kumulos Mobile Marketing Hub. 
Contact Kumulos to book a free demo or sign up for a free trial. 
Kumulos Features
Mobile Push Notifications
Web Push Notifications
In-App Messaging
Deferred Deep Links
Geo Targetting
Web-to-App Banners
Mobile App Analytics
App Store Optimization
Crash Reporting
API Endpoint Monitoring
Mobile Backend As A Service
Office Locations
HEADQUARTERS
#1A Cary
2500 Regency Parkway
North Carolina, 27518
United States
+1 (844)-833-2777
HEADQUARTERS
Dundee One, River Court
5 West Victoria Dock Road
5 West Victoria Dock Road, Dundee, DD1 3JT
United Kingdom
+44 333 880 2470
Kumulos Info
Kumulos News
Kumulos Insights
Kumulos Competitors and Alternatives
Sorry, we don't have these details yet. If you are a Kumulos representative, please get in touch to add additional information and contact options to your profile.