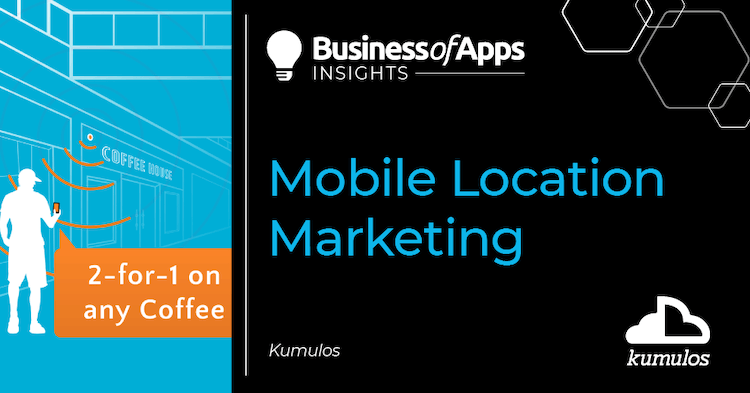 Implementing features that allow apps to easily define and target users makes marketing to your audience easier. This helps to keep users engaged and boost your chances of retaining them long term. For businesses that have physical locations, geofencing can significantly increase engagement.
Being able to define your audience and target them with messaging increases your chances of engagement by more than 50%. And doing this with accurate proximity-based marketing means app owners can catch their users' attention at exactly the moment they are ready to engage.
What is geofencing?
A geofence is an area you define that will automate the sending of messages. This can be when someone enters, leaves, or is present in a predefined area. It works by using the GPS services within a smartphone and the phone telling the app where it is.
For example, if a coffee shop wants to target one of their competitors' stores, they can define a geofence and when a user enters into this area, automation will send their chosen message to the user. Using mobile technology to drive footfall to your premises.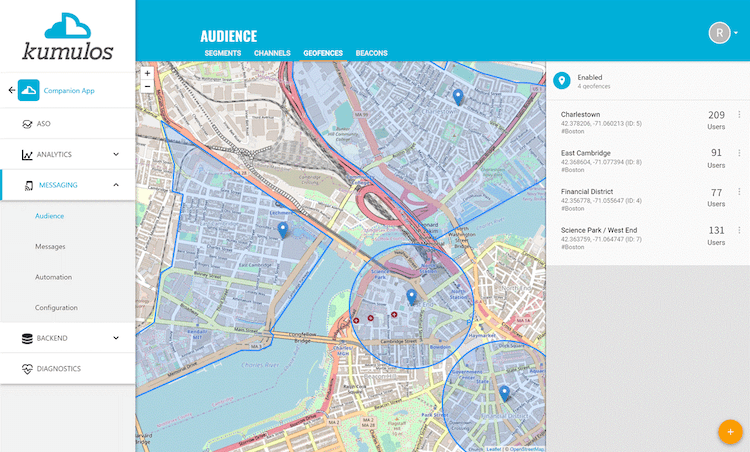 A geofence can be set around a small physical location like the areas around a shop or shopping mall or as big as an entire city. Part of their brilliance is in their flexibility. 
How does it work?
There is no hardware required to install a geofence and can be done from within your service provider's web console. To work, you require a mobile app on the smartphone and an SDK from a service provider, integrated into the mobile app. The smartphone user also has to grant you permission to track location. Once the geofences are in place you can decide exactly what actions should happen:
Send a Notification
Send an SMS or email
Send an in-app message
Add them to a remarketing list

 
You won't repeatedly receive location updates where the person hasn't moved far from the last update. Typically the significant change is over 500 meters. So to get the most out of Geofences you have to follow some important best practices. 
Why use geofencing?
They are a powerful targeting tool for mobile marketers. Used wisely they can deliver huge business benefits, delivering higher revenue spend in the app.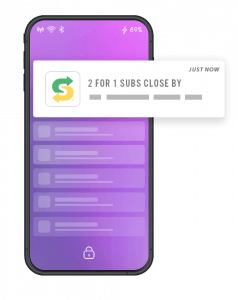 How geofences are used:
Increase footfall by sending promotional offers as the user approaches your store
Catch your users when they are near a rival location by setting a geofence around that location, then use push notifications to draw them to your store
Know what your customers are interested in and send them relevant offers
Get feedback from customers that have been in your venue – like "we hope you liked your stay, rate us on trip advisor".
Beacons
Location targeting options are not limited to geofences, Beacons can be useful in indoor locations where the smartphone may not have a GPS signal. Also if you want to get very precise targeting they could be the best solution.  The downside is they require a physical device located at a cashpoint or storefront,  that connects to your app user's phone through Bluetooth when they are nearby. You can get the best of both worlds and use Geofences and Beacons in combination.
Best practice for geofencing campaigns
Carefully consider the position and size of your geofence to capture the maximum number of users. Don't make them so large that they aren't nearby or so small that you hardly message anyone.
Consider how people will be traveling through the Geofence – by car, walking. The speed at which they travel is a factor in how large a geofence should be.
Mobile phones only send location updates every 15 – 30 seconds, consider this when deciding the size of your geofences.

 

Don't try to use geofences where GPS location data could be poor, inside buildings, or tightly drawing geofences around the building perimeter. Use Beacon technology in these situations
Limit the number of times someone will receive a message.
Time of day – think about the relevance of the message and the time of day. Don't promote your Breakfast specials at 2 in the afternoon.

 

Send messages that are highly relevant for the user based on what you know about them and what you know they are interested in.
Prime the message based on their past usage of the app. If you know they have looked at a particular product but haven't purchased it yet, then if it's on sale and they are near your store – tell them about it.
Consider using Geofences in conjunction with Beacon technology
Use location information to remarket to the user at a later date.

 

Use it for later outreach marketing campaigns.

 

Social proofing – for some businesses customer endorsements are really important. So you can use the fact that someone has been to your place to then ask them to rate you on TripAdvisor, or similar.
Find a company that offers:
An easy to use dashboard

 

Custom shape geofences as well as simple radius options.

 

Manage geofences and beacons in one place
Flexible automation rules so you can easily build and adjust the rules that will trigger location-targeted message
Frequency limited – Use a system that can let you set the maximum number of times anyone can receive a message
Use Push Notifications & In-App Messaging
A system that will build remarketing lists for you, so you can keep in touch with customers
Final thoughts
Geofence technology is ideal for any business where the location of the app user is important. They not only improve the interaction you can have with your customers, it also means that you can catch their attention at precisely the time that they are ready and able to interact with you.
Used correctly,  there's no doubt that proximity marketing delivers huge benefits to anyone with physical locations that you want app users to visit. Allowing you to build loyalty and entice them away from your competition. Get in touch and find out more here.