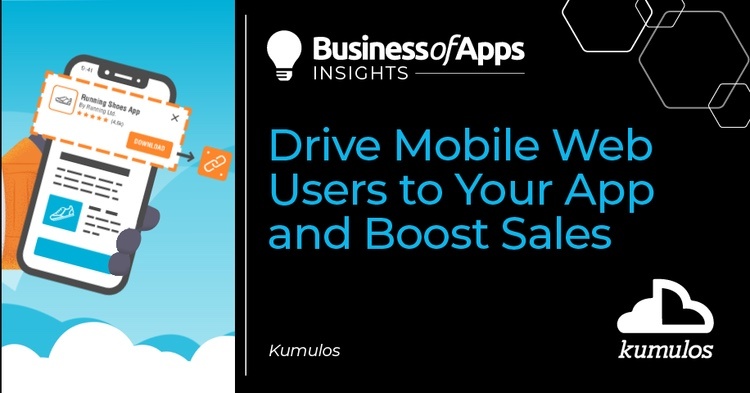 Do you often find that you can more easily acquire users on your website than you can on your app, but users on your app are spending more than those on a mobile browser? It's a common issue, but one with a solution.
With Smart Web-to-App Banners, you can drive mobile web users to your app, whether they already have it installed or not. Allowing you to:
Save money on your app marketing budget
Create smooth onboarding flows to bring mobile web users into your app
Re-engage with app users that have lapsed
Open new channels of communication through native app that are unavailable through mobile web
You can use Smart Web-to-App Banners to acquire more app users, keep them engaged and boost mobile sales.
What are web-to-app banners?
Web-to-App Banners are interactive, rich media banners that can be triggered on your mobile website to encourage users to continue in the app instead of mobile web. This works whether the app is installed on the device already or not.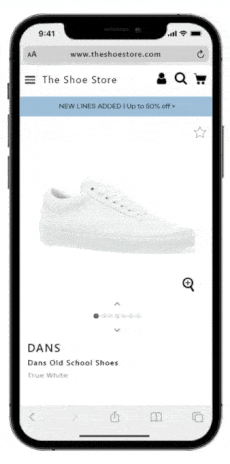 How do they work?
Web-to-App Banners use Deferred Deep Linking technology to create smooth, seamless user experiences whether they already have the app installed or not.
If the user clicks on the web-to-app banner and already has the app installed on the device, the app will open and the user can continue from the exact page they left off using the app instead of the website. If the mobile user does not have the app, they are taken to the device app store where they can download the app. The magic of the deferred deep link is that when the app is launched for the first time, the mobile user will be taken directly to the page they left off and can continue seamlessly in your app.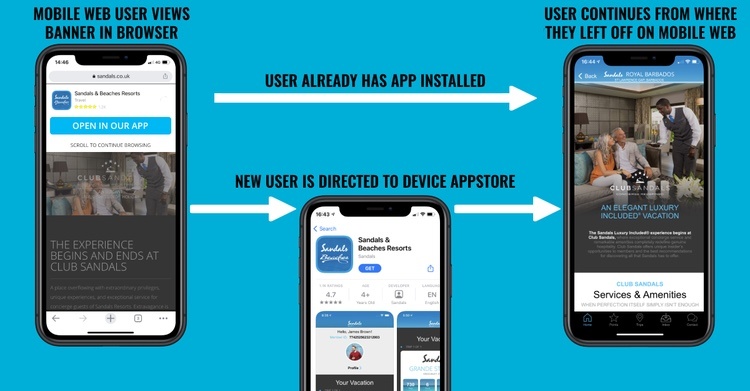 Why drive website-to-app conversion?
Native apps will drive on average 3x more sales than a mobile website making a user on your mobile app far more valuable to your business than a user on mobile web.
Use your most effective acquisition channel (website) to drive users to your most effective engagement and retention channel (mobile app) with Smart Web-to-App Banners that boost sales by creating a highly engaged mobile audience.
Acquiring app users can be strenuous on a marketing budget and often it's easier to use the brand website as the main tool to acquire more customers. Drive these users towards your app after acquiring them through your website and make the most of your existing channels to widen the net of user acquisition. Drive-up app downloads and create engaged users from website users that may never have completed a second purchase otherwise.
Personal, engaging web banners that convert
Customize your banner prompt to represent your brand with your logo, app store rating and personalized buttons. Make it look like an important addition to your website and really draw the users attention. You can trigger a smart banner based on user data, location and on-site behavior, this allows the banner prompt to appear at the precise moment it is most likely to convert and acquire a new, highly engaged app user.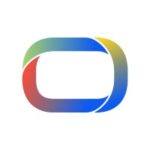 Create a personal link that is relevant to the user to encourage them to use your app. This is done through using deferred deep linking that is built into web-to-app banners. Pre-populate incentives such as 20% discounts or a buy-one-get-one-free offer that is automatically added once the user launches the app.
This gives the user more incentive to continue in your app, boosts your chances of achieving a download and allows you to establish new methods of communication.
Native apps engage, retain and convert more users
Creating an app user from mobile web allows you to not only engage users longer and create repeat customers, but also open channels like Mobile Push Notifications and In-App Messaging. These allow you to send personal relevant messaging to your app users exactly when they want to hear from you to raise your user engagement rate and drive more sales.
With a user on mobile web there is no clear cut method to contact them with time-sensitive offers. After a user downloads the app, Mobile Push Notifications are the #1 method of engaging users on mobile. Allowing you to reach users at the exact moment they want to hear from you with personalized targeted messaging.
Add web-to-app banners to your website today and start to bring your web users to your app with the click of a button, drive more sales and open new communication channels… all this using a single link!