A mobile affiliate network is a mobile platform that serves as a middleman solution between mobile advertisers, such as mobile app owners or any businesses that sell a product or service via mobile web, and affiliates (or 'publishers') that are engaged at performance-based advertising for the former. It operates based either on CPA (cost-per-action) model, when affiliates get a reward, when such action as an app install or any product / service purchase takes place  or Revenue Sharing model, when affiliates get certain percentage of revenue that they generate for advertisers.
For publishers and media buyers (or 'affiliates') CPA programs offer the ability to generate significant revenues with the right traffic.  If publishers identify traffic that converts particularly well for a certain type of offer (e.g. dating) then they can generate a much higher eCPM or overall revenue using affiliate advertising than typical cost per click based ads.  In addition, smart affiliates or media buyers can make a margin by buying traffic and optimising it to generate arbitrage between its cost and the value generated through the CPA offers.  However, achieving this can be challenging on mobile given the large number of parameters (device, operating system etc) that need to be tracked and managed.
Due to a great number of mobile apps on the market, it becomes progressively harder for app businesses to make a profit on their apps and hence finding an alternative revenue channel becomes essential. App affiliate networks allow marketers to leverage their established relationships with advertisers and get access to traffic offers in various verticals and locations. Reaching out advertisers with a specific traffic needs is a task app businesses and affiliate marketers aren't simply capable to perform on their own effectively. It's time-consuming and requires establishing business relationships that they don't have time or a proper experience to establish.
Below you can see the list of some of the best app affiliate networks on the market to consider and partner with to generate more revenue with your apps or any products you sell via mobile.
Note: the companies on the list we've complied below are not in any priority order.
Our list of mobile affiliate networks
Button is a  New-York based mobile-monetization platform for mobile app and mobile website owners, founded in 2014. It features a distinctive button-like ad format that blends seamlessly into a mobile app or website interface. The platform provides a dashboard with a real-time data on ads performance.
Tag line: Tap into Meaningful Revenue
Key features: has on board as advertisers premium brands like Uber, OpenTable, Foursquare, native ad format focused
Commission Types: CPI, CPA
Button Mobile-monetization platform

Amazon Mobile Affiliates allows marketers to monetize mobile apps they distribute via the iOS App Store, Google Play market or Amazon Marketplace, by offering physical or digital products. The major advantage of the platform is the Amazon's brand that stands behind it and boosts its trustworthiness for mobile users. The affiliate program features both 10% commissions for initial purchases made through affiliates, as well as commissions for any subsequent purchases placed by the same mobile users.
Tag line: A new way for you to earn money from your apps and games
Key features: premium brand, support forums with Amazon experts, multi-platform support: iOS, Android, MacOS, Windows, recurrent commissions
Commission Types: CPA
Amazon Affiliates
Apple App Store Affiliate is an affiliate program from Apple Inc. for online publishers to earn commissions on advertising mobile apps and other digital content hosted on the Apple App Store.
Tag line: n/a
Key features: backed up by the Apple's brand
Commission Types: CPA
Apple App Store Affiliate program
ClickDealer is a global performance marketing agency, founded in 2012 by Max Polyakov in Menlo Park, US. A distinguishing feature for this company is its focus direct relationships with advertisers to secure more beneficial conditions for the company's publishers. Specifically ClickDealer organizes annual MeetUp event for its most loyal partners. Another feature that stands the company's affiliate program apart from the rest is a loyalty program that provides a number of rewards for ClickDealer partners. Also the company provides publishers with a special list offers that is always less than a week old.
Tag line: Innovation. Technology. Performance.
Key features: loyalty program, annual MeetUps, featured offers and contests
Commission Types: CPA, CPI
ClickDealer Legendary MeetUp, 2015


Cpamatica is an affiliate network that covers European and both North and Latin America mobile ad markets, with the head office in Edinburgh, Scotland. Once publishers sign up for Cpmatica platform, they get first payment within 10 days, further on publishers are paid each Thursday on a weekly basis.
Tag line: Global Affiliate Network for All Types of Traffic
Key features: 2% referral program, custom options for approved publishers, custom promotional creatives for each offer,
Commission Types: CPA
Mpire Network provides performance-based advertising to help mobile app advertisers acquire their new users wherever they are in the digital world. Its innovative platform nxus® processes in excess of 6 billion data points a day, to drive superior campaign performance.
Tag line: Advertising with Mpire Network to reach your future customers
Key features:  TrafficGuаrd™ to get developers real app users and safeguard quality, helps maximize ROI,  allows to scale campaigns to get fast access to developers next app users
Commission Types: CPA, CPL, CPI
Mpire Network performance-based network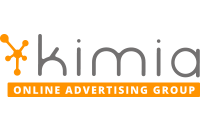 Kimia is a premium online advertising network with global reach. It provides app developers with its proprietary Cactus SDK to serve ads, high impact ad formats and Machine Learning technology based algorithms to achieve high fill rates and maximize their revenue. With the Kimia Smartlinks tool ad networks get a cutting-edge tool to monetize, for website owners Kimia provides a self-serve platform to monetize their traffic and media buyers can join Kimia's Millionaire Club to get access to their exclusive market that provides top 20% of high-performing offers.
Tag line: Monetize Smart
Key features: Machine Learning algorithms, 100% fill rate, 1,000+ tested campaigns, exclusive offers, all geos & segments
Commission Types: CPA, CPI, CPL, CPM, CPS
Kimia mobile CPA performance-based network


Mobusi, part of the Fibonad group, is a mobile performance advertising agency. Since 2012 it has managed to attract more than 20,000 publishers worldwide and provide them high eCPM rates.
Tag line: With a mobile-first and performance mindset
Key features: delivers 270 million clicks / day, generates 550,000 daily conversions in more than 5,000 active worldwide campaigns for 1,500+ advertisers
Commission Types: CPM, CPC, CPI, CPA
Mobusi mobile performance advertising agency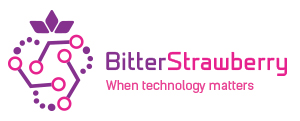 BitterStrawberry.com is a mobile traffic tracking, optimization and monetization tool. They test and integrate mobile campaigns in order to create optimized funnels for every affiliate, publisher or media buyer business model.
BitterStrawberry.com has 3 mobile traffic moneymaking concepts, that you as an affiliate marketer, newbie or experienced, can immediately start running offers with them. You get all the tools you need to monetize up to 99,9% of your traffic. No matter which is more suited for you, you will have everything in house: performance, highest conversion direct offers, optimization and last, but not least, custom guidance from experienced Affiliate Managers. And everything is for free! No costs, no subscriptions fees!
Tag line: When technology matters
Key features: worldwide coverage, 12,000 offers, dedicated support, minimum payment – $100,
Commission Types: CPA, CPC, CPI, CPL, CPM
Bitter Strawberry performance-based network

Mobidea is a mobile affiliate network thats is focused on CPA advertising. With Mobidea, publishers get daily payments via PayPal, ePayments, Payza, Paxum, FirstchoicePay, and Wire Transfers. The platform provides real-time optimization capabilities for affiliates to focus their efforts on top converting offers only. Mobidea provides 7/7 support in 5 languages.
Tag line: Technology That Sets You Free
Key features: Smartlink® traffic auto-optimize, both CPA and CPI support, focus on VOD, utilities and dating apps, presence in 200+ countries
Commission Types: CPA, CPC, CPI, CPL, CPM
Mobidea mobile CPA affiliate network
Mobvista is a mobile advertising and game publishing company, founded by Robin Duan in March, 2013 in Hong Kong, China. The company's Mintegral monetization platform hosts more than 500 app developers and serves 2 billion daily ad requests in 1,000+ apps, features 97-99% fill rate. Among ad formats it supports are Native Feed, Native App Wall, Incentivized Offer Wall and Rewarded Video.
Tag line: Maximize Monetization Through Mediation
Key features: premium CPA & CPI offers, high CR & EPC, dedicated managers
Commission Types: CPA, CPI
Level Up with NativeX, GameAnalytics Joining Mobvista
AdCombo is a CPA marketing network with a laser focus on growing strategic lucrative partnerships between advertisers and publishers to monetize their traffic. One of the features that sets this company apart from other mobile affiliate networks is Cash on Delivery model support that implies paying publishers upon a sale closed via a phone call. The company's affiliate platform on exclusive, premium direct offers.
Tag line: Benefit From Our Reliable In-House Technologies
Key features: creatives translated in 40 languages, supports cost-per-call business model, high conversion and EPC rates
Commission Types: CPA, CPI, CPL, CPS, CPC
AdCombo CPA Marketing Network

Wewe Media is a mobile performance marketing network that provides publishers with mobile content CPA offers, traffic monetization solutions and SmartLink offers. The team behind Wewe Media brand consists of affiliate marketing veterans with 6-7 years of experience in the field.
Tag line: We Convert Clicks Into Money
Key features: 5000+ Premium Mobile Content and SmartLink offers, Wewe Media Intellink® Hyper-Optimization Tech, Intellink® Tech, high payouts
Commission Types: CPA, CPI, CPL, CPS, RevShare
Wewe Media Mobile Performance Marketing Network
TrafficShark is a niche mobile affiliate network that is currently focused on 1click, 2click, pin flow, SOI, sweepstakes verticals. It provides publishers with offers from more than 100 countries worldwide, from such regions as Russia, CIS, Asia, Africa, the USA and Latam.
Tag line: n/a
Key features: 1000+ offers available, on-time payments, visual real-time reports, custom partnership conditions for proved partners
Commission Types: CPA, CPI, CPC
TrafficShark mobile affiliate program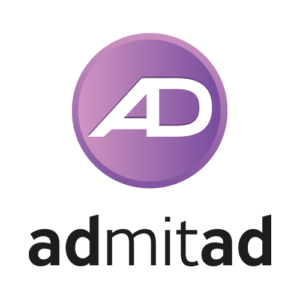 admitad is a Cost Per Action based network that delivers all your advertising needs. admitad offers reliable sources of sales and publishers with new business models to ensure monetization of traffic. Established in Germany in 2009 (Launched in 2010), currently it is present globally. admitad has its own  innovative in-house platform, premium payments on request starting from $10, a variety of modern tools and globally known brands.
Tag line: admitad offers excellent terms!
Key features: antifraud technologies, cross-device tracking, fingerprint tracking, advertiser toolbox, anti-cookie technologies, deep linking options, cross-device tracking, in-house platform;
Commission Types: CPA, CPC, CPI, CPL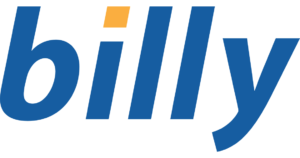 Billy Mobile is a performance-based affiliate network, headquartered in Barcelona, Spain. With Billy's affiliate platform, publishers get 100% fill rate in all countries it operates in, ad campaigns efficiency are backed up by using AI algorithms and user data. Billy's team commits to project each ad campaign against fraud, introduces new ad formats and provides 24/7 tech support.
Tag line: Our Main Goal Is Your Revenue
Key features: user data & AI algorithms driven, 100% fill rate across the world, fraud protection
Commission Types: CPA, CPI, CPL
Bx Link by Billy, the ultimate traffic optimization tool

Mobobeat is a mobile performance marketing company, founded in 2008 with a headquarter in Madrid, Spain. It helps mobile app developers to monetize their traffic, provides ad campaigns on a global scale for ad networks to keep their fill rate high and provides best Ecpm for media buyers. Mobobeat's ad platform features multiple optimization tools to manage ad campaigns performance in terms of their click-through rate, conversion rate and post-install metrics – engagement, LTV and purchases.
Tag line: Fastest Growing Mobile Performance Network
Key features: post-install metrics optimization, javascript tagging for ad formats
Commission Types: CPA, CPI

Doberman Media is an affiliate network that supplies publishers with exclusive offers, high rates and variety of payment options to choose from, does't limit payments amount and supports such profitable verticals as  apps, games and mobile.
Tag line: Your Best Friend in the World of Mobile Marketing
Key features: n/a
Commission Types: CPA, CPI
Doberman Affiliate Network

Paysale is a performance marketing network that is focused on 3 business verticals offers – dating and match-making, mobile subscriptions and pin submit and serves advertising campaigns for publishers, media buyers and agencies.
Tag line: Dating / mobile subscription 100+ offers
Key features: provides 1000+ offers  in 198 countries, verified accounts are paid 3 times a month
Commission Types: CPA, CPL, CPS, RevShare
Paysale performance marketing network
ADXMI is a China-based mobile affiliate network for mobile app developers and online affiliates. It empowers developers to monetize on their apps, using Customized Ads, Interstitial, Video and OfferWall ad formats and affiliates to generate revenue on their mobile traffic.
Tag line: Monetize Your Apps With ADXMI
Key features: exclusive offers, weekly payments, 24×7 support
Commission Types: CPA, CPI, CPL
ADXMI mobile affiliate network
Blackfox is a performance based marketing company, founded in 2012 in Richmond Hill, US. The company's affiliate platform provides solutions for  premium publishers with high quality traffic, app owners with a big social following, as well as businesses with lots of subscribers. For affiliates, with a great number of followers on social networks, Blackfox offers a solution to monetize on those audiences. Affiliates, with a great number of subscribers, get the right tool to provide people, who has a trust in their brand, relevant product to discover.
Tag line: We Deliver Results, No Impressions
Key features: social media followers and email subscribers monetization solutions
Commission Types: CPA
Blackfox performance-based marketing network
MUNDOmedia is a performance-based advertising Canada-based company. The company connects more than 30,000 publishers with 2k+ advertisers, it supplies CPA, CPI and PPC offers and supports multiple traffic channels – mobile, display, search, social and email. MUNDOmedia providers affiliates with offers from such vertical channels as mobile apps, games, downloads, entertainment, healthcare, finance and gambling. Along with a dedicated manager support, the company's design team is capable to provide a brand new design or optimize exclusive landing page or a banner creative.
Tag line: Global Digital Advertising Agency
Key features: loyalty program, 30k registered publishers, 2k+ registered advertisers
Commission Types: CPA, CPL, CPS
MUNDOmedia performance-based advertising company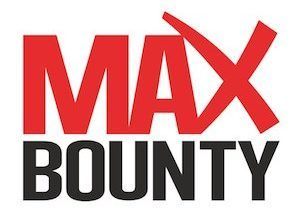 MaxBounty is a Canada-based performance-marketing network, founded in 2004. The company's business focus is on striking an equilibrium of interests for both sides of the performance marketing field – affiliates and advertisers.  It hosts a portfolio of over 1,500 campaigns for affiliates to choose from, it covers such verticals as Market Research, Diet, Dating, Finance, Real Estate, Social Games, and more.
Tag line: Performance Marketing Done Right.
Key features: supports Check, PayPal, Wire, Payoneer, ACH (Direct Deposit) payment methods, Net 7 and Net 15 payment frequency.
Commission Types: CPA, CPL, CPS
MaxBounty pefrormance-marketing network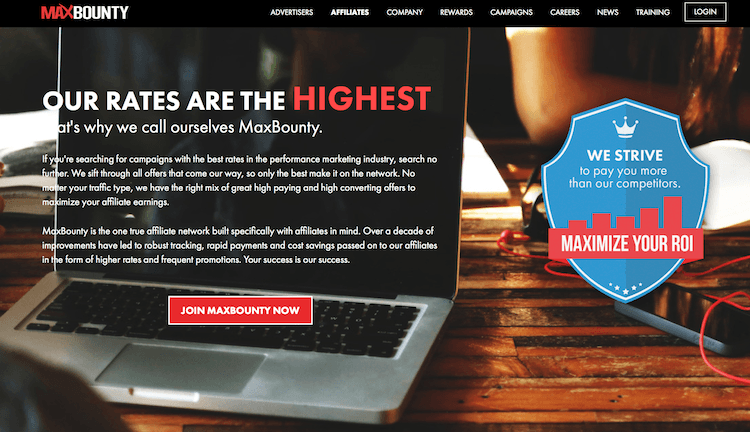 DAU-UP ClicksMob is a world leader  in mobile user acquisition & revenue maximization with global coverage in more than 200 countries.
The company deliver performance-based user acquisition & monetization solutions to the leading apps across all verticals such as gaming, ecommerce, travel, entertainment & more.
DAU-UP ClicksMob offers fully-managed user acquisition services based on its proprietary ad buying technology, in-house creative studio and team of client success managers, campaign managers, analysts, engineers, technology experts, designers and copywriters.
A subsidiary of XL Media (AIM: XLM), DAU-UP ClicksMob has been operating in the online marketing industry for over six years, and is a part of the Webpals Group – a leading performance marketing company, which operates on an international scale and in numerous verticals.
Tag line: A world leader  in mobile user acquisition & revenue maximization
Key features: coverage in more than 200 countries, in-house creative studio, Facebook Marketing Partner, Google Partner, dedicated account managers, proprietary technology
Commission Types: CPI, CPA, CPE
DAU-UP ClicksMob
Cheetah Media Link is a mobile performance marketing platform for top publishers run by Cheetah Mobile. It hosts offers from over 500 advertisers and runs 1,500 ad campaigns in more than 200 countries. It supports a variety of ad units,  namely – Banner, Interstitial, Video, AppConnect, AppSuggest, AppSearch and AppEngage. With Cheetah Media Link, publishers get a light, easy to integrate SDK with all above mentioned ad units support and dedicated support team with ad performance experience in a number of countries.
Tag line: The World's Top Publishers Monetize With Cheetah Media Link.
Key features: provides offers for 200+ countries, dedicated account managers, proprietary ad formats
Commission Types: CPA, CPI
Inside Cheetah Mobile Headquarters


Stroer Mobile Performance is a Cologne, Germany based mobile performance marketing network company, founded in 2011 by Florian Lehwald. The company offers advertisers, publishers and app developers an easy and robust CPA-based platform to monetize their mobile web traffic. With Stroer Mobile Performance, publishers earn revenue over the entire life of their customer, meaning after the first CPA payout. The affiliate platform features customized stat reports, 50 euro minimum payout and referral program to profit on referring other publishers to Stroer Mobile Performance network and make 5% revenue share on the their sales.
Tag line: We have the best audience for your app
Key features: referral program, CPA-based, customer lifetime revenue share
Commission Types: CPI, CPA
Stroer Mobile Performance network

Yeahmobi is a performance based mobile advertising company, founded by Peter Zou and Frank Wang in May, 2009 in China. It's one of the oldest and most established app affiliate networks, Yeahmobi mobile affiliate platform serves publishers, media buyers, ad networks and affiliate networks that bring their own affiliate offers to sell them on its platform. The affiliate network supports multiple offer verticals, such as mobile subscription, mobile app download, game download, lead generation, Mcommerce and others. Affiliates can promote offers using several types of traffic, specifically – display, incent, push, email, redirect, pop-up / under, native and app-discovery.
Tag line: Intelligent Mobile Advertising Platform
Key features: thousands campaigns in 180+ countries, competitive payout, dedicated affiliate managers, weekly payments, free mobile optimization tracking system, video training materials
Commission Types: CPA
Shirley Lin, VP of BD for YeahMobi

Avazu is a self-served ad exchange for publishers, with a headquarter in Shanghai, China. The company's ad platform covers more than 130 countries and 85% internet users in the world. By establishing multiples offices in Europe, North America and India, the company has managed to secure healthy business relationships with a number of partners to build one of the leading app affiliate networks. Avazu's offers affiliates multiple advertising formats such as banner, pop-up, float and video ad to broaden eCPM scale and boost revenue. By utilizing prediction algorithm and ad monitoring mechanism, the company can effectively block malicious delivery of inappropriate ads.
Tag line: A Leading Advertising Platform with Global Coverage
Key features: supports CPI, CPC, CPA and CPM models, malicious activity blocking, international coverage, managed & self-service solutions
Commission Types: CPA, CPI, CPL
Guus Esbir Wildeman, Avazu Europe on Mobile Performance Marketing
Final Thoughts
The first key factor that distinguish a successful app affiliate network is its relationships with advertisers and ability to provide publishers with high quality traffic offers in lots of geo locations and verticals. The second one is the level of customer support, educational materials providing and training to help affiliate marketers to generate more revenue. Finally, providing additional incentives in a form of a loyal program, rewards and contests often makes affiliates decision to prefer specific app affiliate network.