For any app brand to compete and build a sustainable app business, given the high level of competition on major app stores and for people's attention on their smartphone and tablet screens, it is absolutely paramount to have a robust user acquisition strategy.
The toolbox of app user acquisition strategies consists of two major parts – organic reach and paid advertising. These two are very broad categories that encapsulate a number of strategies that utilize diverse marketing channels to reach potential app users and convert them to actual ones.
Because whether these strategies are paid or not doesn't imply their superior efficiency, we don't prioritize them and mix both freely.
Featured User Acquisition Companies
First up is one of the first app user acquisition strategies ever conceived – App Store Optimization, aka ASO.
App Store Optimization
A combination of multiple app marketing techniques aimed at increasing a mobile app's visibility to its target audience is called App Store Optimization, or ASO. This combination consists of:
a target keyword research
an app marketing copy components optimization (the name, title, subtitle, short and long description, screenshots, and preview video)
an app's reputation management via continuous efforts to address any issues raised in reviews on the App Store and Google Play store. Such management also involves efforts to increase the number of positive reviews via various means such as in-app messages, messaging on the app's website, and via its social media channels.
an ongoing A/B testing to identify the winning combination of app marketing copy creatives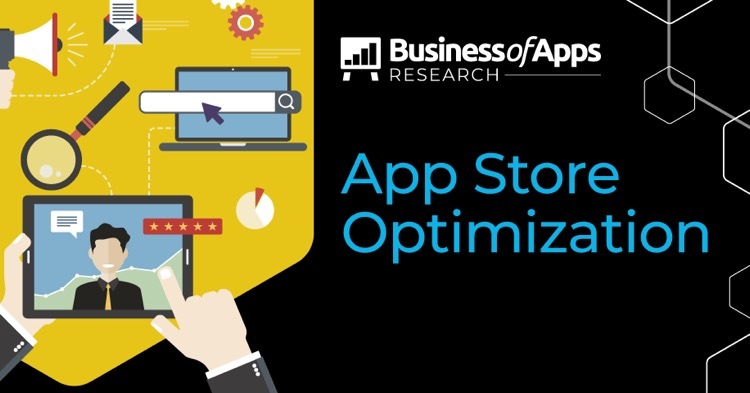 According to multiple research, 65-75% of all installs are generated via app store built-in search. Contrary to paid advertising, App Store Optimization doesn't involve funding, unless an ASO agency hiring or ASO tool account purchasing is involved. Hence we can attribute ASO to organic reach user acquisition strategy. Conducting a coordinated well-thought-out long-term App Store Optimization campaign allows app brands to save on marketing budgets that otherwise would be spent on paid advertising and drive the app's user base constant growth. ASO campaign is also capable to inform running a paid advertising campaign via Apple's Search Ads.
Aside from ASO techniques clustered around optimizing a mobile app marketing copy, there is another one that often gets overlooked –  Web-To-App banners. These are banners app marketers can place on a mobile app's website to lead the site visitors directly to the App Store to install the app.
From ASO to Paid advertising that often goes hand in hand with App Store Optimization to grow the mobile app's user base fast and compensate for app users' churn.
Paid Advertising
Paid advertising is an umbrella marketing strategy that implies running paid app user acquisition campaigns run via various channels. These channels are:
Apple's Search Ads paid advertising platform
Google Universal App Campaigns run via Google Ads paid ads platform
Various mobile ad networks such as Applovin, AdColony, ironSource, and others.
Launching user acquisition campaigns with social media advertising platforms such as Meta Ads, TikTok Ads, Twitter Ads, Reddit Ads, and others.
As efficient as the App Store Optimization as a user acquisition strategy is, it takes time for this strategy to deliver. On the other hand, with a paid advertising campaign app brands can see an almost immediate impact on their mobile app's user base growth. To complement ASO with this strategy sustainably, one would need to assess user acquisition costs.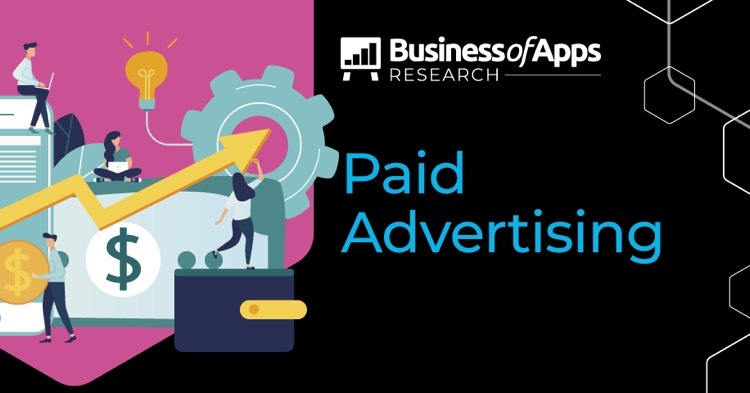 A best practice for running a paid advertising campaign for a mobile app implies having the following components in place – an allocated budget, the mobile app's user profile, a set of criteria to target a campaign, a set of text and graphical creatives to run several combinations of these simultaneously.
User Acquisition Companies
Switching from paid advertising to social media and Influencer marketing. Given its extreme popularity and actually billions of users, social media is the biggest market to reach to acquire users for a mobile app.
Social media & Influencer marketing
An Internet web 2.0 is essentially concentrated around several social media platforms that hold the bulk of internet users' attention. Today these are TikTok, Meta (Facebook, Instagram, and WhatsApp), Snapchat, in less degree Twitter, and others. Regardless of controversies and widely covered negative effects on society, social media remains to be the central hub of people's attention online, and hence its high efficiency for mobile app user acquisition campaigns.
For a mobile app, social media channels serve as a connective tissue between the app and its current and potential users. This is the perfect medium to engage the app's user base, get feedback to improve the app, and find new users.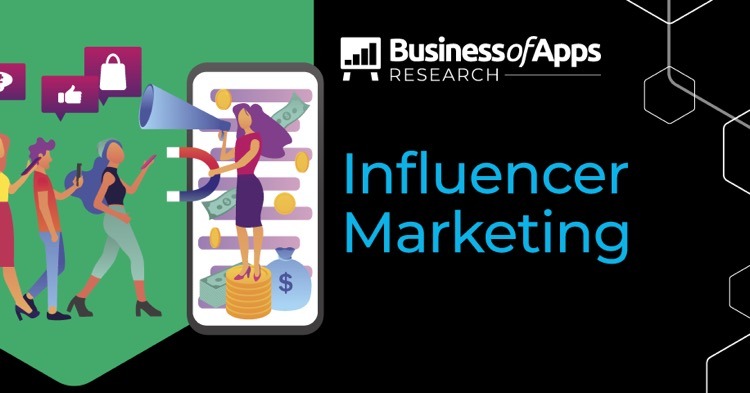 Financial-wise, if we don't factor in employees' time spent on maintaining social media channels or using third-party tools to manage them, we can attribute social media marketing to the free advertising bucket.
A solid well-thought social media marketing campaign requires thorough planning, crafting text and visuals brand-consistent across all channels, and of course, understanding of what information messaging via social media channels should deliver.
Over the course of the last 7-8 years, Influencer marketing has become mainstream and all major brands are on board with working with influencers to introduce their products and services to their followers. Influencer marketing today is what Celebrity endorsement was in the 50s and onward. Because typically, an influencer marketing campaign requires brands' cooperation with multiple influencers, influencer marketing companies and platforms come in handy – they serve as a middleman between brands and influencers.
The next essential user acquisition strategy to mention is content marketing.
Content Marketing
With content marketing, app brands can lure potential users for their apps and foster relationships with existing users. It includes blogging on the app's website, and reaching out to other publications to publish guest posts – the idea in both cases is to demonstrate your expertise in the field and share something that your app's users will find useful.
When it comes to having a lot of space to talk about the app's features, discuss potential future updates, and so on, content marketing gives app brand marketers the best option.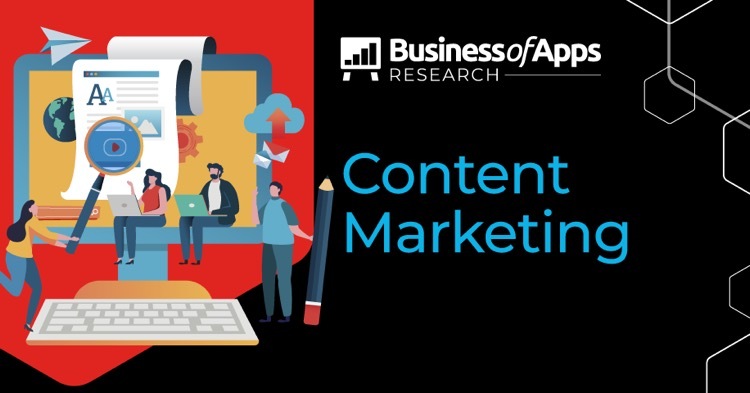 Time-wise, content marketing is the most demanding, writing blog posts and articles takes time and effort to do right. There is no blueprint for how these should be written but the common features are – authenticity, insightfulness and, from time to time, a bit of sense of humor is always welcome.
Public relations is coming up, it's part and parcel of any kind of marketing and hence it should be on the list of user acquisition strategies for app brand marketers.
PR & Press Coverage
Getting a mobile app covered in multiple online publications allows app marketers to attract the attention of mobile app users who follow tech publications to spot new innovative apps to try. It also increases the chances of the app being picked up by an editorial team in  Apple's App Store or Google Play store from Google.
The moment the app hits the market it's unknown to its potential users, coverage in media allows the app to get that first audience to be exposed. It needs to be said that getting an app covered in the press does not convert to connecting the app with its user base in masses, it's only relevant to reaching out population segment that is on the lookout for mobile app innovation in Techcrunch publications alike.
To run a successful mobile app's PR & press coverage campaign, app marketers need to have a well-written brief about the app that presents its competitive features front and center, as well as collateral graphic and video materials. It also requires reaching out a wide spectrum of online publications to find the ones that will actually provide the coverage.
Top User Acquisition Platforms and Agencies
In the landscape of mobile apps, there are many that aren't meant to be used by separate users but by a community of users, hence the community-building app user acquisition strategy is next up.
Community-Building
The moment a mobile app that is built to be used by multiple users acquires its first users, a community is born and it provides a great opportunity for community-building. This activity implies multiple steps to improve communication between the app users' community and create the right conditions to invite more people to become the app's users.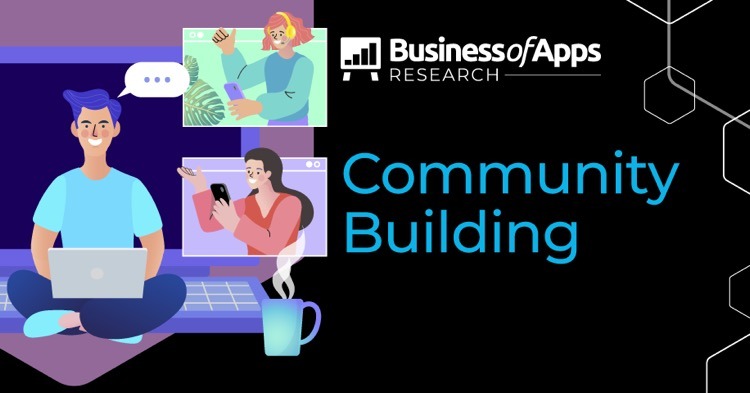 This is another user acquisition strategy that doesn't require funding but is time-consuming and most likely isn't capable to acquire lots of new users for the app fast.
Coming up email marketing – one of the oldest user acquisition channels used in digital marketing for the last couple of decades.
Email Marketing
Email is one of the oldest internet communication channels that went through its popularity peak before Facebook and other social media companies took over the leadership in information exchange online. Right now, when social media channels are cluttered with ads and people's attention is being torn between multiple apps to check, email is that slower-pace-no-pressure environment that is capable to provide better engagement for app marketers.
Having said that, app marketers need to remember that user acquisition-wise email marketing has its limits. Any time-sensitive messages should be communicated via in-app messages or push notifications, on average app users check their email inbox – best case scenario – on a daily basis or rarer.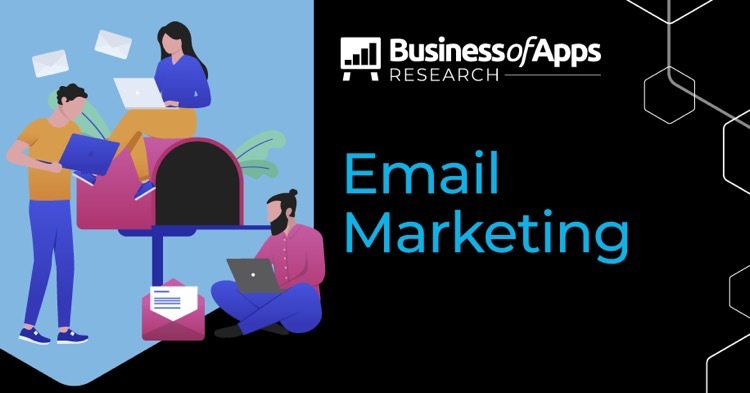 An email marketing campaign for a mobile app requires content planning with topics to cover and a calendar schedule, an email delivery platform, a suite of measures to build an email list, and KPIs to track.
From one of the oldest digital marketing strategies to traditional (offline) marketing.
Traditional Marketing
It may sound strange but, in the age of digital marketing, advertising on the streets can still be deployed to acquire users for mobile apps. Using signage screens, posters, and flyers to introduce an app brand to potential users or remind them about it does work, but the app brand marketing team's expectations should be set accordingly. Such street advertising isn't capable to deliver the same amount of new app users as digital paid advertising or App Store Optimization but yet it has its value.
It's been only a few years since digital advertising took over TV ads, gaining more than 50% of advertising spend's in the US. In other words, TV ads are still in the game and can be used to acquire mobile app users. Two things to remember about TV ads – they are more expensive than digital ones and conversion tracking is only really possible on smart TV sets.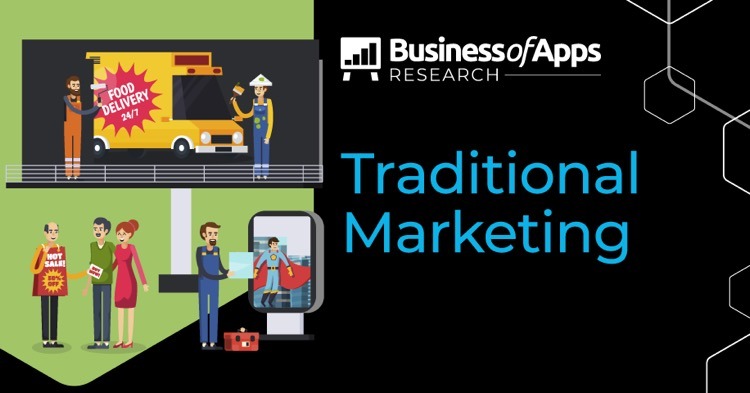 It's undisputable – by this point podcasts as a medium has surpassed radio but radio ads are also too early to discount. Radio is still popular among people of age 50 and older, you can still hear it in taxis, and the radio keeps truck drivers awake during long-distance trips, as well as it can be heard in many other public places.
Keeping in mind what audiences listen to the radio and in what situations, app marketers can craft an audio message that will introduce these people to the app, speaking to their needs and fixing their problems. Because radio ads are audio only, they require special attention to how many features of the app are presented and what is said about them – people can only remember well one of two things about the app for a long period of time, and hence the choice of what feature(s) to highlight should be wise.
And finally, from app advertising on the streets to rewarding your app's users for its distribution.
Referral Marketing
Referral marketing for a mobile app is based on financial compensation to the app's users who spread the message about it, bring in new users and get financial rewards for this work.
The significance of this user acquisition strategy for a mobile app is that in many cases people are willing to help to market your app in return for a financial reward or a discount on the app's price. That reward or discount can be minor compared with how much you would pay to an influencer on Instagram, TikTok, and other social media or your expenses on a paid advertising campaign with mobile advertising networks.
Final Thoughts
We can single out paid advertising and Influencer marketing as being impactful and capable to bring many app users quickly. App Store Optimization is a gold standard for driving native traffic for an app. Content marketing can be a long-term user acquisition strategy because it allows app marketers to highlight many app features and it has a long shelf-life.
But, in reality, there is no single user acquisition strategy that app marketers can rely on and never venture outside of its framework. The app industry landscape is very diverse and competitive. Quite often app brand marketing teams are forced to compete with apps with a superior marketing budget and it's extremely important to know as many strategies as possible and combine them strategically to get a leg up on the competition.