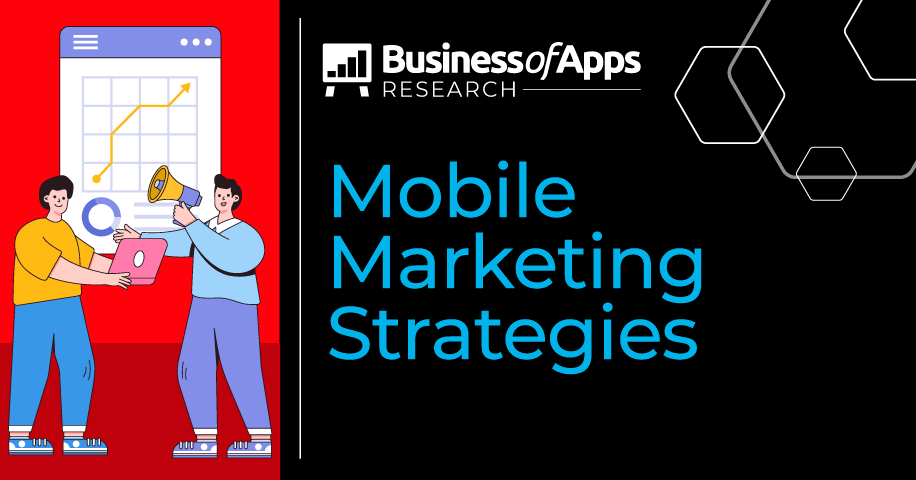 Today, about 7 billion people in the world carry a mobile phone in their pocket. From a modest debut with several hundred apps back in 2008 to about 2 million in 2023 – Apple's App Store has gone a long way and the Google Play store by Google tops this number with its staggering 2.9 million. The mobile landscape isn't limited to apps – the bulk of websites have a mobile version and when it comes to online search, for any search query Google search's algorithm is tuned to return a set of links for mobile-friendly web pages.
We live in a mobile world. Businesses always follow their customers and hence the world economy-wide shift to mobile as the prime channel to reach existing and potential customers. As a new channel, mobile has brought huge advantages and challenges to brands. On one hand – mobile devices are deeply personal and always inches away from being used, on the other hand – the screen size is smaller than a desktop one and the inception of social media launched the ultimate competition for people's attention. All this goes to underscore the fact that a mobile marketing strategy is a staple of any brand's success.

In this article, we want to highlight the most robust mobile marketing strategies for businesses to adopt and build their success with. The first up is the website optimization for mobile.
Mobile-friendly websites
Today mobile apps are ubiquitous, with several million apps between Apple's App Store and Google Play from Google, they've become a must-have channel to connect with consumers. Yet, given how many commercial websites are online, it's not feasible to actually develop an app for all those websites.
When people are looking for a product or service to buy and see your website in the search results, you need to make sure that by clicking on your site they get the best experience of interacting with your brand on a website optimized for mobile devices. The whole website should be built on the principle of a responsive design, so the site visitors can navigate around with ease and get out of your mobile-friendly website as much as they would get from a mobile app built for your brand. Strictly speaking, a native mobile app always provides a better experience than its mobile-friendly web equivalent but it is possible to keep both experiences close enough to satisfy your customers.
Mobile-friendly website concept

Source: iStockphoto
Once you develop a mobile-friendly version of your website, you need to make sure all content available on your site is also optimized for mobile devices.
Featured Mobile Marketing Companies
Finally, from your brand's visibility perspective, you need to consider that websites optimized for mobile devices are ranked higher by the Google algorithm. If your website isn't mobile-friendly, you're losing to your competitors no matter how good your product or service is, you just don't get as much visibility as they get.
From websites optimized for mobile to mobile apps that deliver the best mobile experience to your existing and potential customers.
Mobile apps
Along with a mobile-friendly version of your website, your brand needs a mobile app designed either for both iOS and Android mobile operating systems or, if you experience financial constraints, a cross-platform app that it's cheaper to develop but it isn't capable to take advantage of all features available to native apps.
With billions of smartphones in use and millions of mobile apps developed for a wide range of functions, people expect to be able to communicate with brands via mobile apps. With the right strategy, a mobile app can be your best tool to build and elevate your brand.
A well-designed and built mobile app can function as a shopping cart for your product and services, a source of information about your brand, a communication channel, and a means for educating your customers about your products or services.
Next up is social media marketing which is a staple of any digital marketing strategy. And, because all major social media sites have gone mobile or were launched on mobile in the first place years ago, social media marketing on mobile devices is crucial for your brand.
Social media marketing
Social media marketing strategies go two-fold: running paid campaigns to meet various objectives for your brand and influencer marketing campaigns to leverage influencers' authentic relationships with millions of followers to meet the same objectives.
The bulk of the mobile time is spent on top social media platforms such as Instagram, TikTok, YouTube (a video sharing and video content consumption platform with a strong social component), and Facebook (despite its recent growth stagnation it is still one of the leading mobile destinations for two billion peoples worldwide). This long-term trend made social media marketing very attractive for brands – you get to run ad campaigns in places where it's well established that people spend most of their mobile time.
As of writing this article, the most efficient social media advertising platforms for brands to take advantage of, are Meta Ads, TikTok Ads, Google Ads, and third-party advertising platforms that offer running ad campaigns on these platforms.
With influencer marketing, you can introduce your brand on mobile devices with the help of influencers or creators who know how to present it in a way to resonate with their followers.
From today's most popular online medium to such venerable tech as SMS or texting.
SMS marketing
Despite the tremendous proliferation of social media and instant messaging, SMS technology (texting) is still in use with no signs to be put on the shelf any time soon.
Among all strategies mentioned in this article, utilizing the SMS tech is the only mobile marketing strategy that allows you to tap hundreds of millions of feature phones that are still in use and can be the marketing vehicle for your brand.
Featured Mobile Marketing Companies
To take advantage of SMS for your brand, there is a number of marketing services that offer SMS as one of the channels to deliver ads for your brand. As a standalone tool SMS marketing isn't capable to deliver enough to move the middle for your brand but as an extra channel to use among others can be effective. SMS or text marketing requires text creatives and overall planning to deliver a consistent set of messages to persuade your potential customer or retain/re-engage existing ones.
Switching from the tech of the early 2000s to the current gold standard of mobile messaging – Push Notifications.
Push Notifications
Push Notifications is a technology introduced by Apple back in 2009 to deliver short messages to iOS app users when that app doesn't run in the foreground. They may serve a variety of purposes including delivery notifications, discounts, location-based messages, reminders, and more.
Assessing the whole set of mobile marketing strategies presented in this article, it should be noted that push notifications are the best example of what mobile can deliver for your brand. It's a direct communication line with people who use your product and, used in conjunction with another mobile technology such as geofencing, can be really powerful.
To leverage push notifications tech for your brand, you need to open an account with one of the Push Notifications services, build your messaging strategy and always measure KPIs for push notification-sending campaigns.
Transitioning to the mobile marketing strategy which is deeply connected with push notifications – location-based marketing.
Location-Based marketing
One of the core hardware features of any modern smartphone is the capability to determine its location and this feature is widely used in many mobile apps. Applying this capability to mobile marketing, it's possible to introduce your product or service at a specific location and at a specific time. This is the way to make it relevant and increase the level of engagement of existing or potential customers. There are many examples of location-based marketing strategy implementation but we'll mention just a few.
Google Search results tailored to a specific location, provided by a mobile user's smartphone, is the most vivid example of how brands can benefit from location-based ads. Another highly efficient application of location-based tech is Geofencing – a location-based technology that allows sending push notifications to mobile users once they reach a certain area, and good examples of brands that use this tech are Uber, Starbucks, Volvo, and Burger King.
To tap location-based marketing potential for your app you need to partner with such well-established push notifications platforms as OneSignal,  CleverTap, Airship, MoEngage, or others. These platforms, based on the users' profile information can deliver multiple messages about your brand at a specific location to significantly increase their relevance.
From location-based messaging to voice search optimization.
Voice Search Optimization
One of the hallmarks of today's information search technology is using Machine Learning algorithms to input search queries with a human voice. The market is booming with success stories of Apple's Siri, Google's Ok, Google, Amazon's Alex, Microsoft's Cortana, and others. On many occasions, mobile users prefer to use their voice instead of typing a search query, because it's quicker and, in some situations, is the only option.
Strategically, one needs to think about voice search not as a replacement but as an add-on to regular search query-based search. It's capable to generate traffic for your website or app in situations when smartphone users simply can't type in a search query.
Interaction with a voice search interface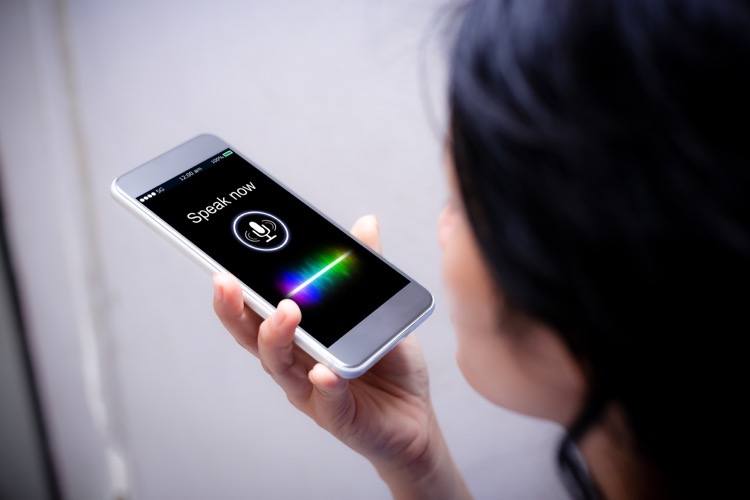 Source: iStockphoto
To optimize your website or an app voice search-wise, you need to factor in what voice queries virtual assistants such as Siri, Alexa, or others can comprehend and perform a proper search based on that audio queries. The recent introduction of ChatGPT AI vastly expands voice search capabilities and opens up new ways for mobile marketers to leverage voice search.
Shifting from one new mobile marketing channel to another, from voice search to Augmented Reality.
Augmented Reality Ads
AR, aka Augmented Reality, technology is based on using a smartphone or tablet's camera and sophisticated software algorithms to project static or dynamic images in live video to create an illusion of their presence in real life.
Since this technology was introduced – and picked up by mobile marketers – several years ago, it has come a long way. Today complex dynamic AR objects are created to advertise brands as standalone virtual ads or in conjunction with offline advertising, take listen to the Business Of Apps podcast episode to learn more about AR in marketing.
To create an AR ad for your brand you can use various online tools and the one that is really easy to use and it's capable to create stunning AR ads is the one from Meta to compose Instagram AR ads.
Switching the gears – from Augmented Reality to Artificial Intelligence.
Ad Creatives & Analytics with AI
This year, the brainchild of the OpenAI team, ChatGPT debuted as a standalone service on the web and, once one of its biggest funders Microsoft biffed up its search engine Bing with it, it became also a part of its iOS Bing app and the ultimate chatbot on Skype. Today more and more online services, and corresponding mobile apps, got ChatGPT incorporated into the core service they provide.
This technology has the potential to change the online search landscape profoundly and hence it's time to build a mobile marketing strategy that leverages the power of AI. Artificial Intelligence tech like ChatGPT demonstrates a great potential to increase mobile marketing performance and productivity. Using ChatGPT in your mobile marketing operations, it's possible to significantly speed up ad creatives production and bring ad campaign analytics to the next level.
Top Mobile Marketing Companies
Practically speaking, you can start using ChatGPT built into Microsoft's Edge browser right away and keep your eye on marketing automation tools you already use since in the near future they will be augmented with this AI tool as well.
Switching from Artificial Intelligence tools to live streaming, which was shown to be an effective mobile marketing strategy in the Chinese market.
Live Streaming
The Live Streaming technology allows businesses to cut costs on building physical stores and introduce products directly to their future customers right from a storage facility. Live streaming sessions don't require expensive equipment and can be arranged with a simple set-up of a smartphone, a steady cam, and a stable Internet connection.
Livestream shopping

Source: Adweek
Live streaming allows not only cuts costs but speeds up your product introduction to potential customers – as soon as your products are delivered to your storage facility they are ready to be sold on the spot. The process doesn't require special software and can be arranged via Facebook, Instagram, TikTok, or YouTube as a standard video stream, with all benefits of instant interaction with views via built-in chat capabilities. Your live-stream viewers can assess the products your sales representative presents and place an order online.
From the cutting-edge mobile marketing strategy to quite well-established one – Opt-in and Opt=out online forms.
Opt-in and Opt-out online forms
Opt-in forms are yet another example of applying well-established online web marketing strategies to mobile marketing. Just like with the web, the form's function is to collect information from leads, such as phone numbers or email addresses.
Applying this mobile marketing strategy, you can build a database of prospects for your product or service, which is essential for any business to have because of the well-known ratio between expenses necessary to find new clients to existing ones. Two golden rules to remember for online forms – it's always better to opt-in your leads, meaning to ask their permission to be added to the list as opposed to all the way around and always provide an option to unsubscribe from your emails.
From a technical stand, creating mobile forms for your product or service requires setting up an account with a mass-mailing service such as MailChimp or ActiveCampaign.
Final Thoughts
Given the abundance of mobile tech throughout all branches of e-commerce, mobile marketing strategies are an essential component of a marketing strategy for any product or service. Applying a combination of some of the strategies outlined in this article, businesses can tap the power of a mobile marketing channel to reach new customers, retain existing ones and increase revenue. The choice of specific strategies should be defined by the product or service and its user profile.