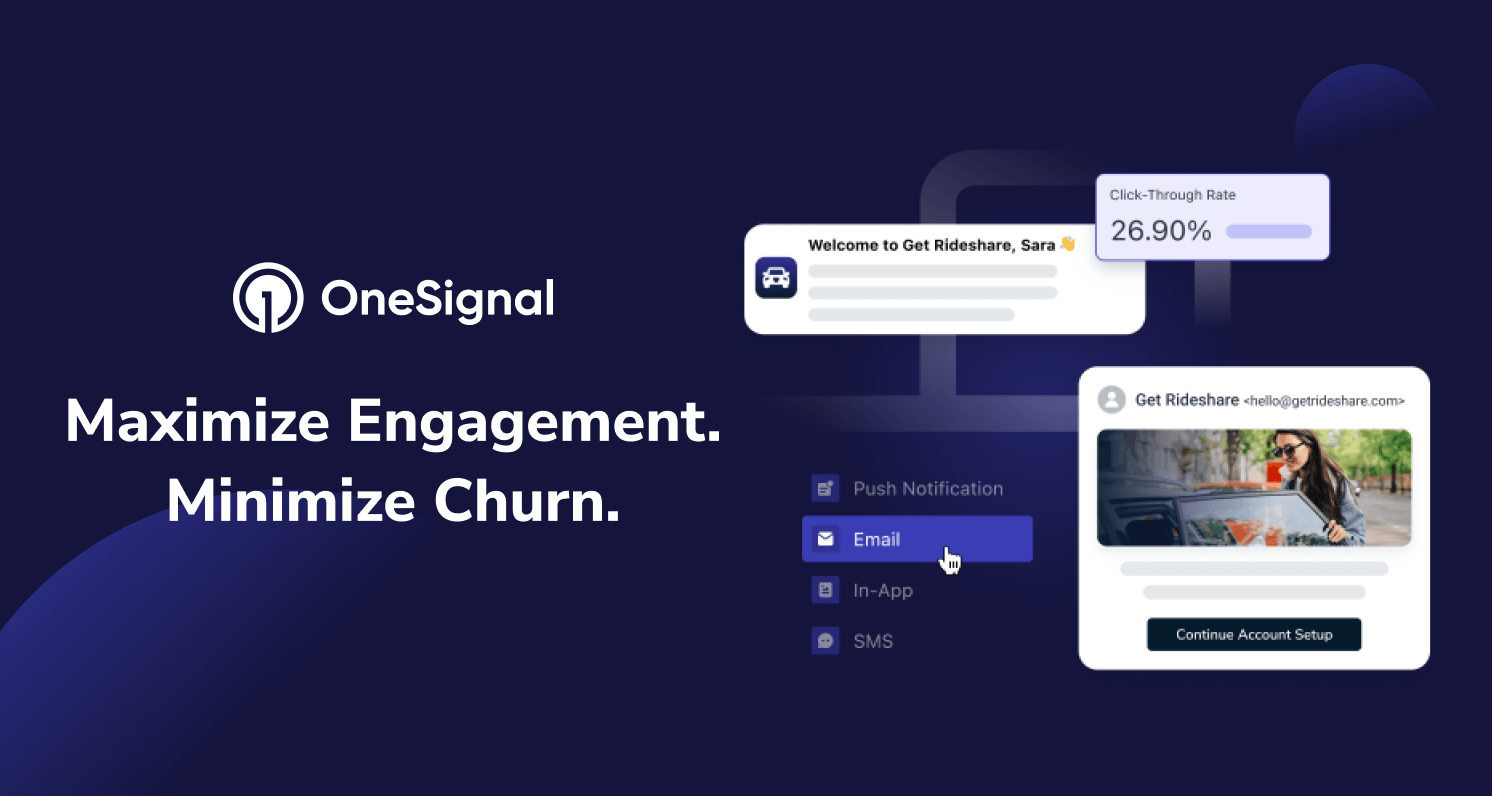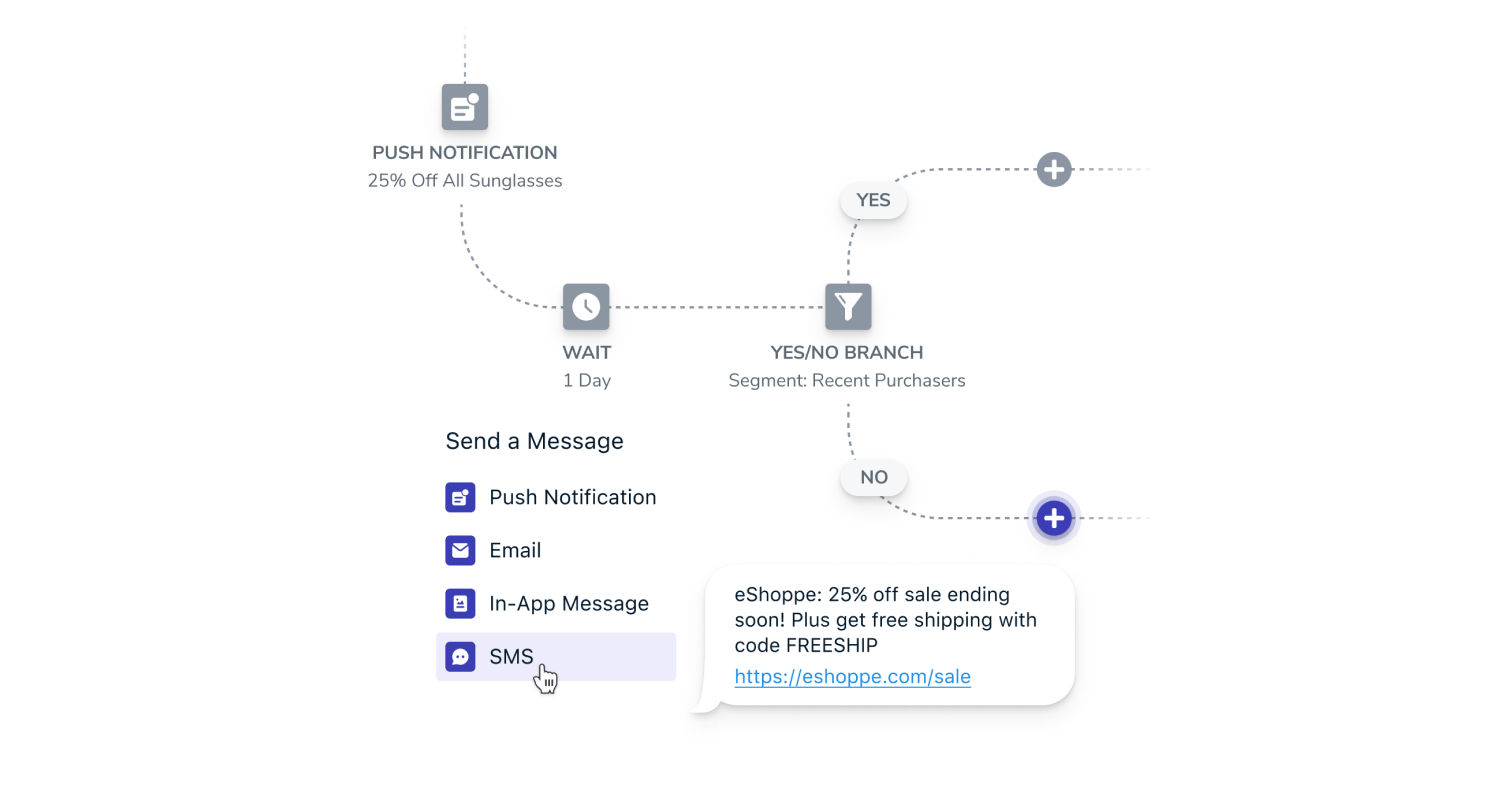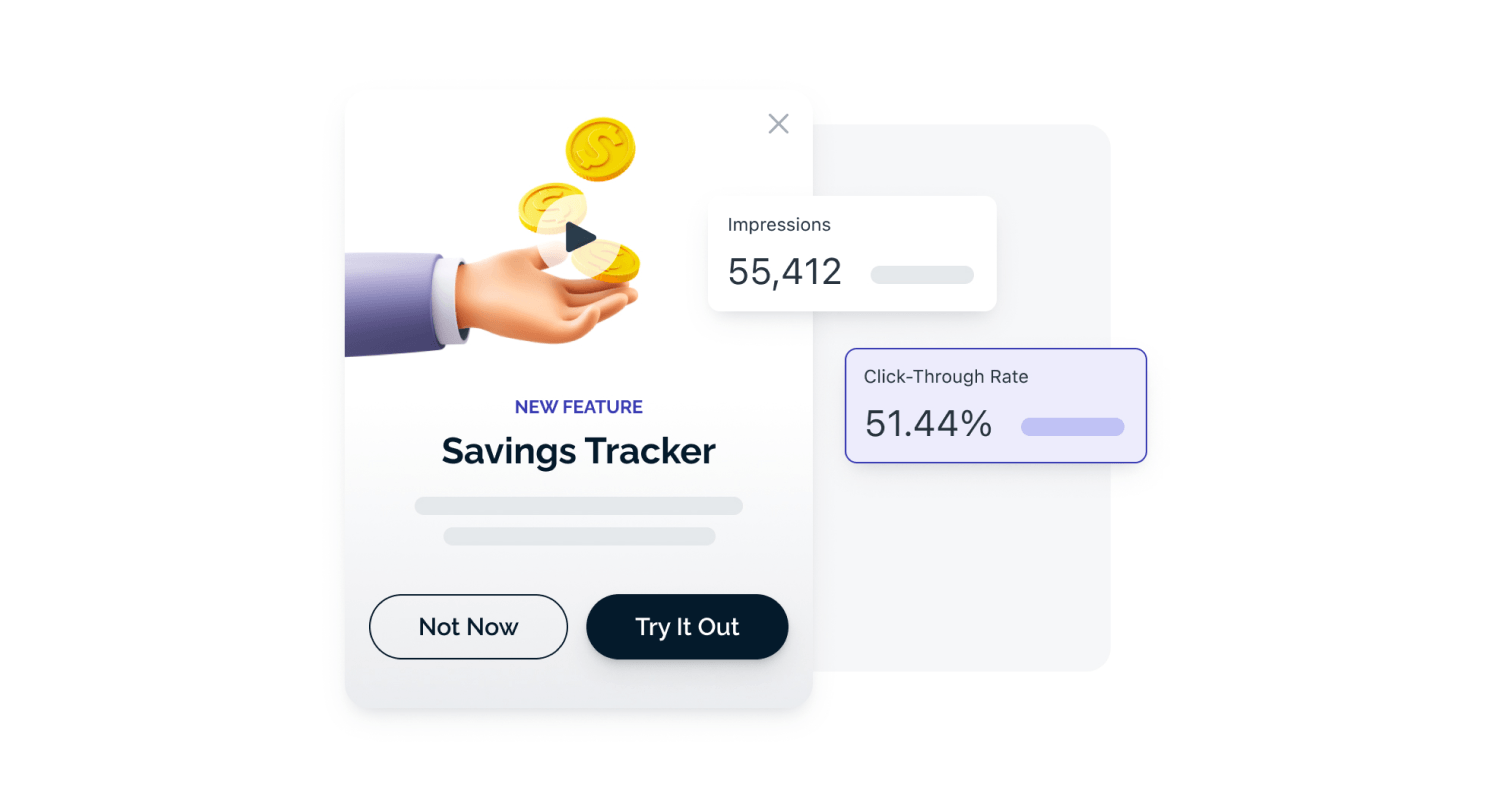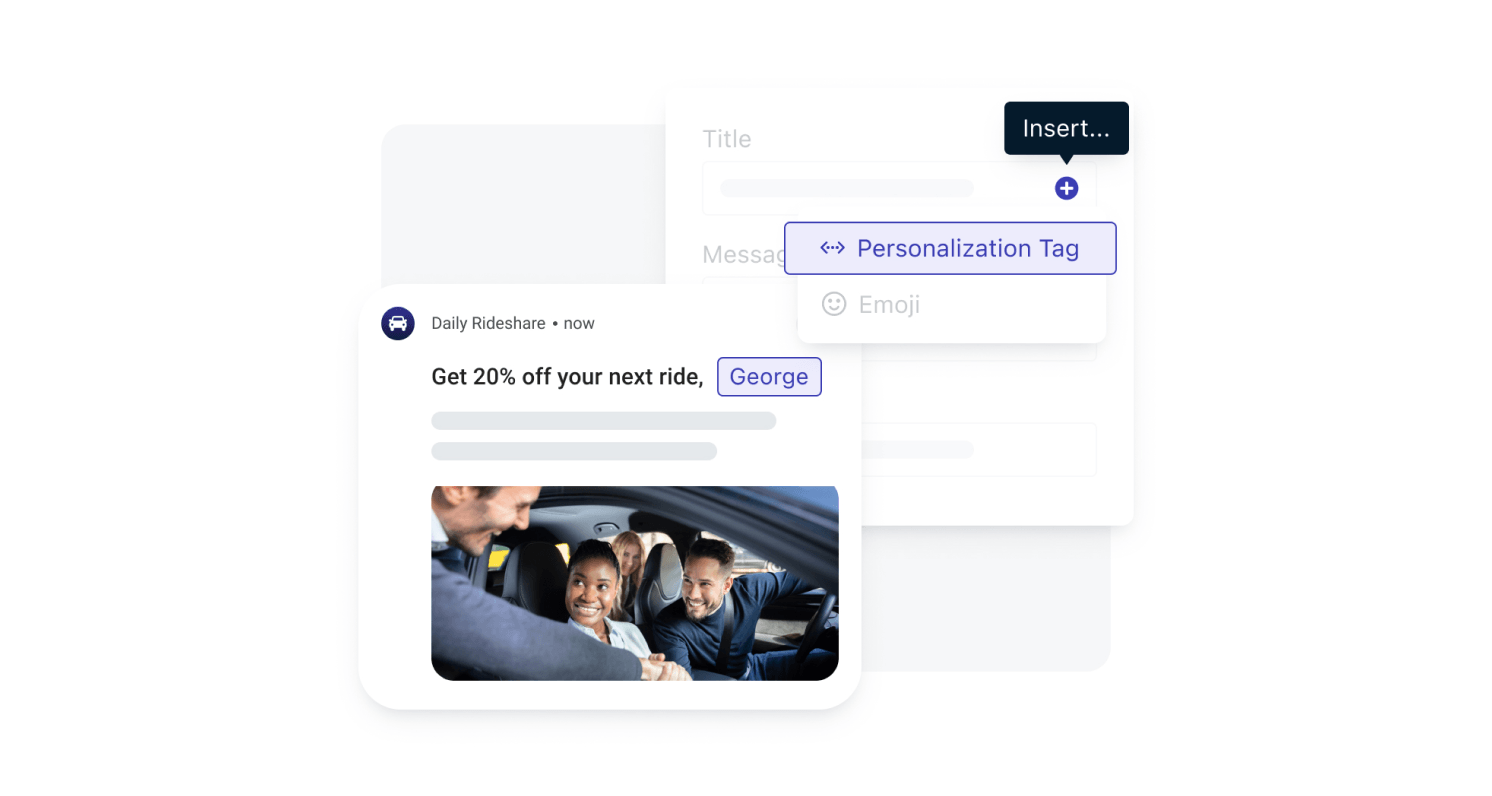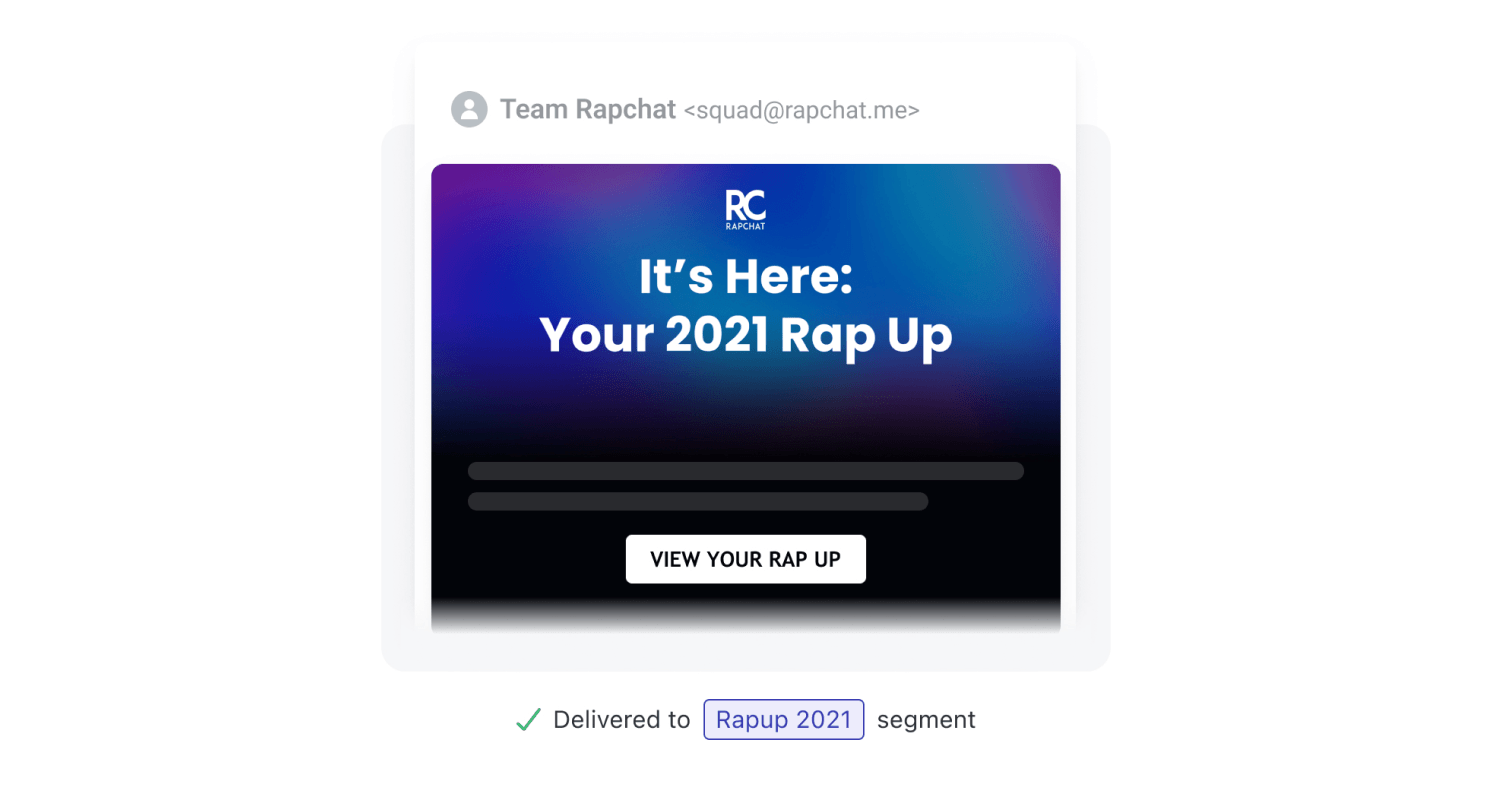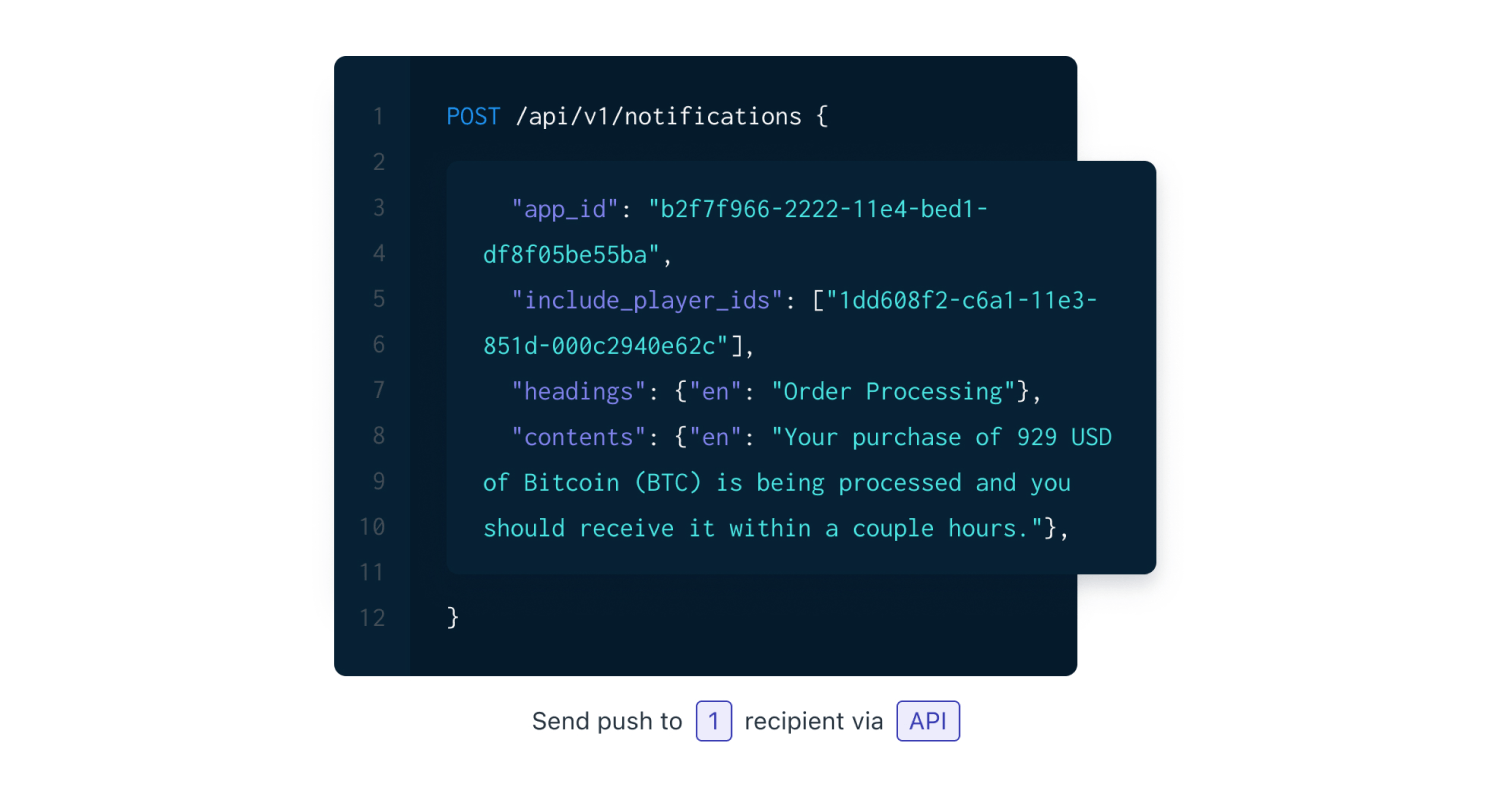 OneSignal helps mobile-first companies increase engagement and decrease customer churn through personalized customer messages and journeys without requiring extensive engineering work. The omnichannel messaging platform supports over a million companies in sending 12 billion messages daily across mobile push, web push, email, SMS, and in-app messaging. Today, 20% of new apps in the app store use OneSignal.
OneSignal can be set up in under an hour with less than ten lines of code, enabling customer-facing teams to send messages on the first day. The platform is intuitive and easy to use, saving significant time by unifying your tech stack and eliminating bulky, hard-to-use messaging tools.
OneSignal also enables automation and personalization at scale. The platform integrates with top CRM, analytics, and data platforms to leverage customer data to create personalized messaging journeys. OneSignal has plugins for common publishing platforms, such as Shopify and WordPress, and SDK wrappers for standard iOS and Android programming languages. The platform also has Rest API endpoints to support any tech stack integration, making it easy for marketers and developers to streamline workflows.
Key Features
Customize Customer Journeys at Scale: OneSignal's visual customer journey tool guides users through the creation of cross-channel messaging flows specific to their own customers' lifecycles to improve onboarding, engagement, upsells, retention, and more.
Unify Your Messaging: Centralize your channels to understand who your customers are across channels, and communicate with them cohesively.
Personalize and Segment: Data Tags let apps label users with specific information and send them messages based on (and including) that information through CSV uploads or using one of many data integrations.
Optimize through Testing & Analytics: A/B test message variations to send only the best-performing content to your users, then iterate and improve your messages to drive more engagement. Use built-in analytics to gauge the success of your messaging and build custom conversion events to understand the impact on your business.
Careers
Find out more about our latest opportunities on our Careers page
OneSignal Features
Omnichannel customer engagement
Cross-channel customer journeys
Push notifications
Customer messaging
In-app messaging
Email
SMS
Office Locations
OneSignal Data
| | |
| --- | --- |
| Founded: | 2014 |
| Employees: | 101 - 200 |
Sources: Company Data, Press Reports, Linkedin, Twitter, Owler, SimilarWeb
OneSignal Info
| | |
| --- | --- |
| Platforms: | Android, iOS, Mobile Web, Unity |
| Types: | Platform, Push Notifications |
| Groups: | App Analytics, App Engagement, App Monetization, Customer Engagement, In App Messaging, iOS Push Notifications, Mobile Marketing Automation, Push Notifications, SMS Marketing |
OneSignal News
OneSignal Insights
OneSignal Videos
OneSignal Podcasts
OneSignal Competitors and Alternatives
Sorry, we don't have these details yet. If you are a OneSignal representative, please get in touch to add additional information and contact options to your profile.