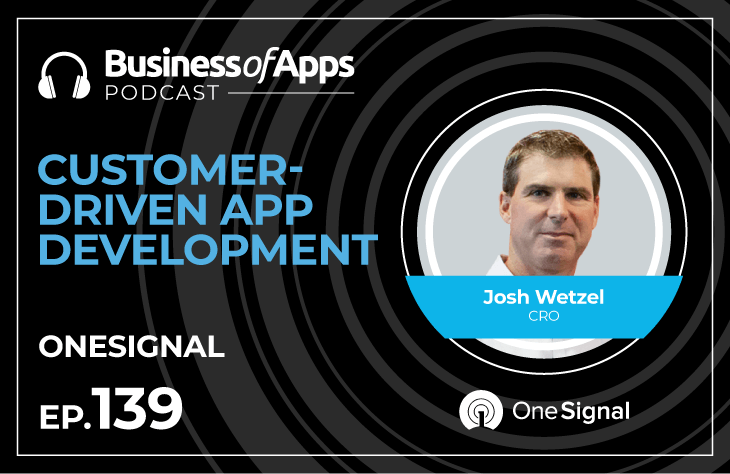 Look around, wherever you're listening to this episode, many products you can see have three people associated with them – consumer, marketer, and developer/builder/designer – you get the point.
So hence the following questions are always involved. What does the consumer want? How to make sure the product is what the consumer is looking for? And how to build the damn thing to meet those needs?
In today's episode, we welcome back Josh to talk about consumer-driven app development.
Today's Topics Include:
The impact of the economy on mobile apps
The role of marketing in the current situation with mobile apps
Enterprise app development challenges and how marketing can help with it
App industry 2023 predictions
Things Josh would like to change about the app industry
Links and Resources:
Quotes from Josh Wetzel:
"OneSignal is a customer engagement platform, it's currently installed in approximately 1 every 5 new mobile Android and iOS mobile apps. We support businesses across the globe. We deliver about 11.5 – 12 billion messages a day."
"I see it both as a consumer and in my role here [in OneSignal]. There is a decline in the efficacy of user acquisition due to some things happing with app targeting and the costs are rising in general."
"I think there is a great example [Netflix] when adding the ad component, I think it was a big mistake."
Follow the Business Of Apps podcast