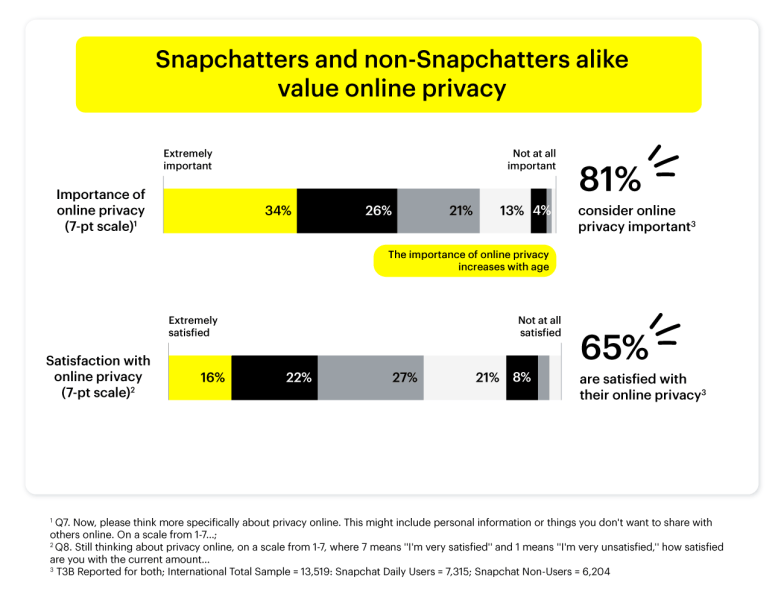 The majority of Gen Z and millennial Snapchat users say they value online privacy (81%) while just 65% are actually satisfied with privacy provisions on social media apps.
That's according to a survey by Snap of 1,000 daily Snapchat users and non-users. 
The survey found that daily Snapchat users were more satisfied with online privacy (70%) than non-Snapchat users (60%).
But what exactly is it that users feel benefits them in terms of privacy?
According to the survey, two-thirds of respondents said they were able to relax and unwind when feeling the benefits of privacy. 
Privacy concerns also impact how users engage with social apps in that three-quarters consider it an important feature of app to provide adequate privacy features and 59% said that security concerns impact their willingness to share on social and communications apps. 
Leading privacy concerns among users include other people seeing their posts without permission, information being tracked on apps, sharing personal information, and receiving spam messages. 
Snapchat found that features that can increase trust in social apps are those that allow users to block content or specific people, hide content from others, or use an app in incognito mode.