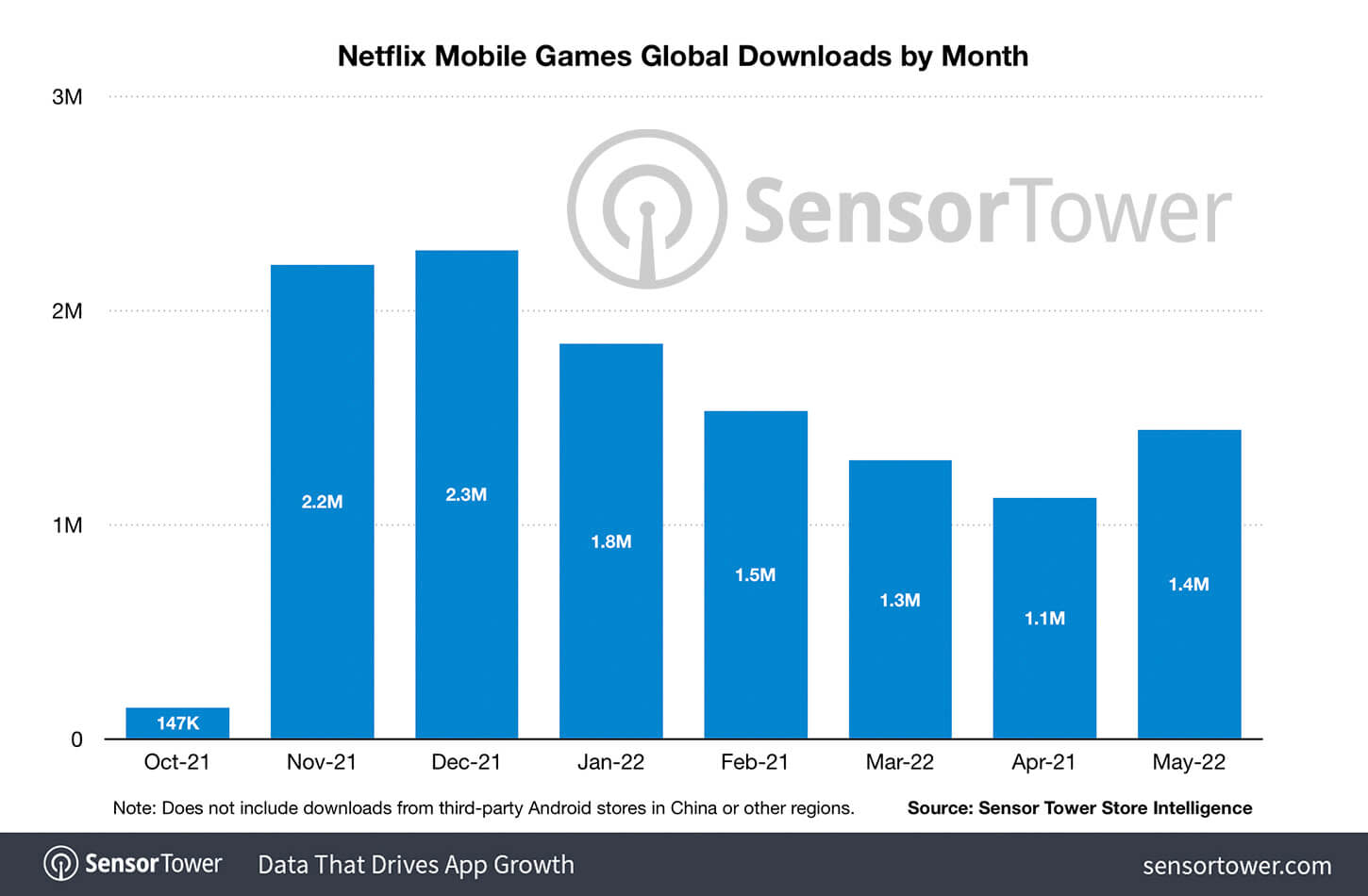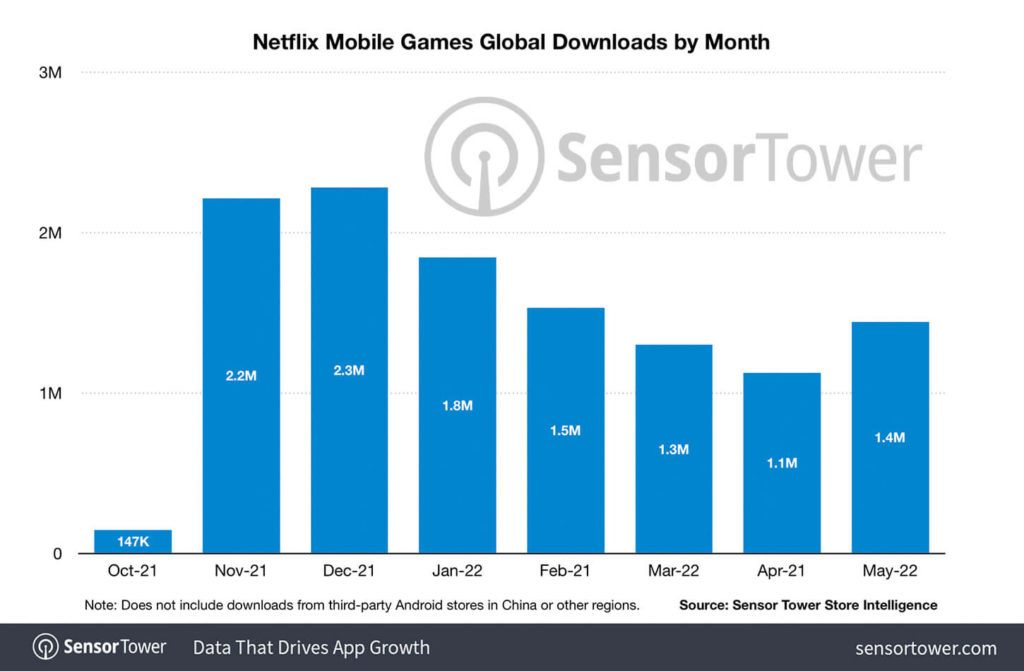 Over the past year, Netflix has been bolstering its mobile gaming with acquisitions of gaming studies and developers such as Night School Studio and Next Games. Now, it seems the effort is paying off as the company looks to diversify its offering.
To date, Netflix mobile games have amassed over 13 million downloads worldwide across the App Store and Google Play, according to new data from Sensor Tower. 
The popular streaming service currently publishes 24 titles that require a Netflix account to be accessed and played. 
Some of these include Bandersnatch and Trivia Quest. Future releases titles such as The Queen's Gambit Chess, based on the hit Netflix series. 
Top titles are Stranger Things 1984 which has been downloaded 2 million times, followed by Netflix Asphalt Xtreme with 1.8 million installs and Stranger Things 3 at 1.5 million installs.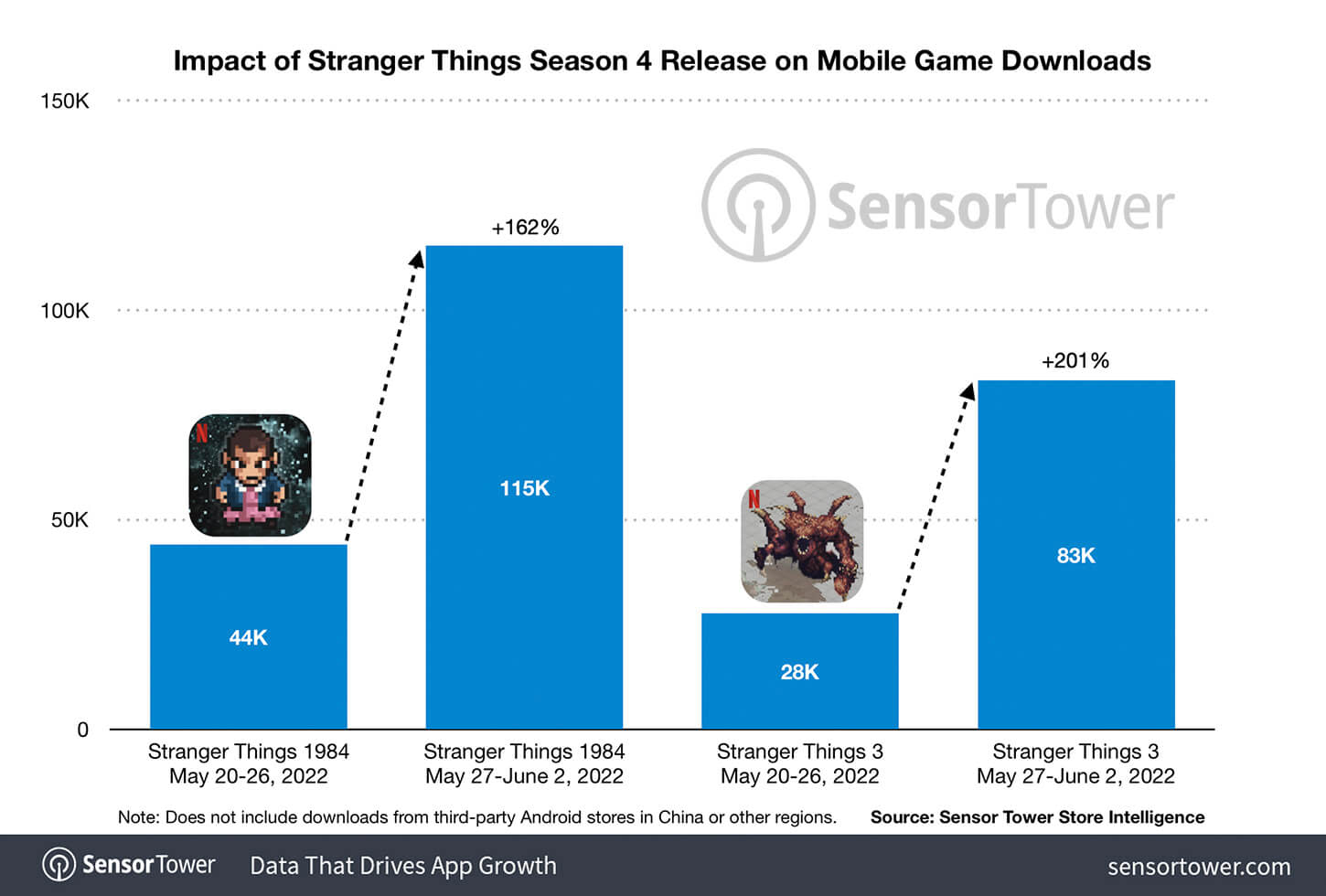 While it's not yet strong competition to traditional mobile publishers, Netflix games are generating some 1 million downloads per month with December 2021 seeing downloads of over 2.3 million. 
Where Netflix does have an advantage is tying its games with series releases. For example, Stranger Things 1984 downloads shot up 2.6x during the week of the season four release on Netflix.