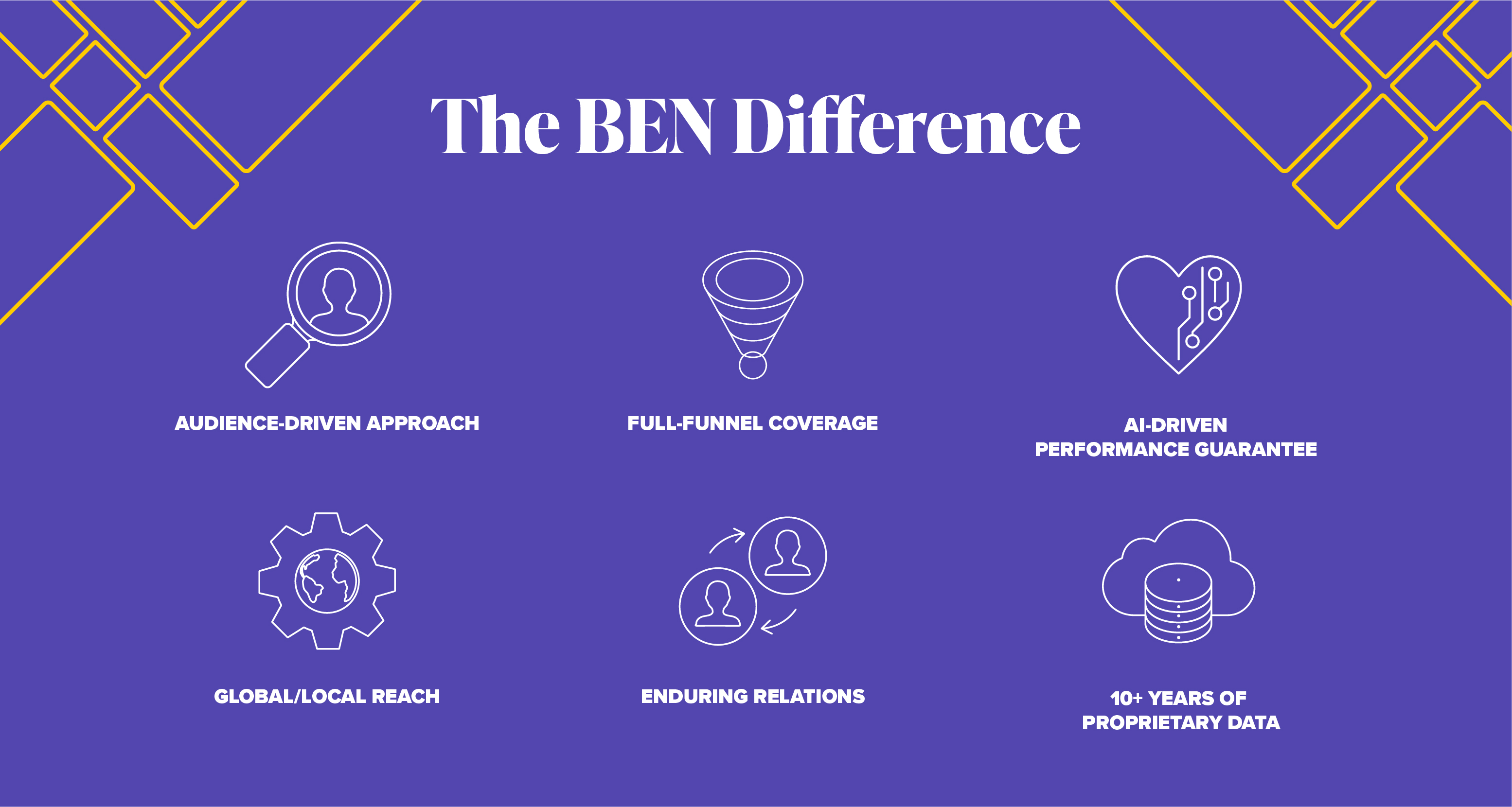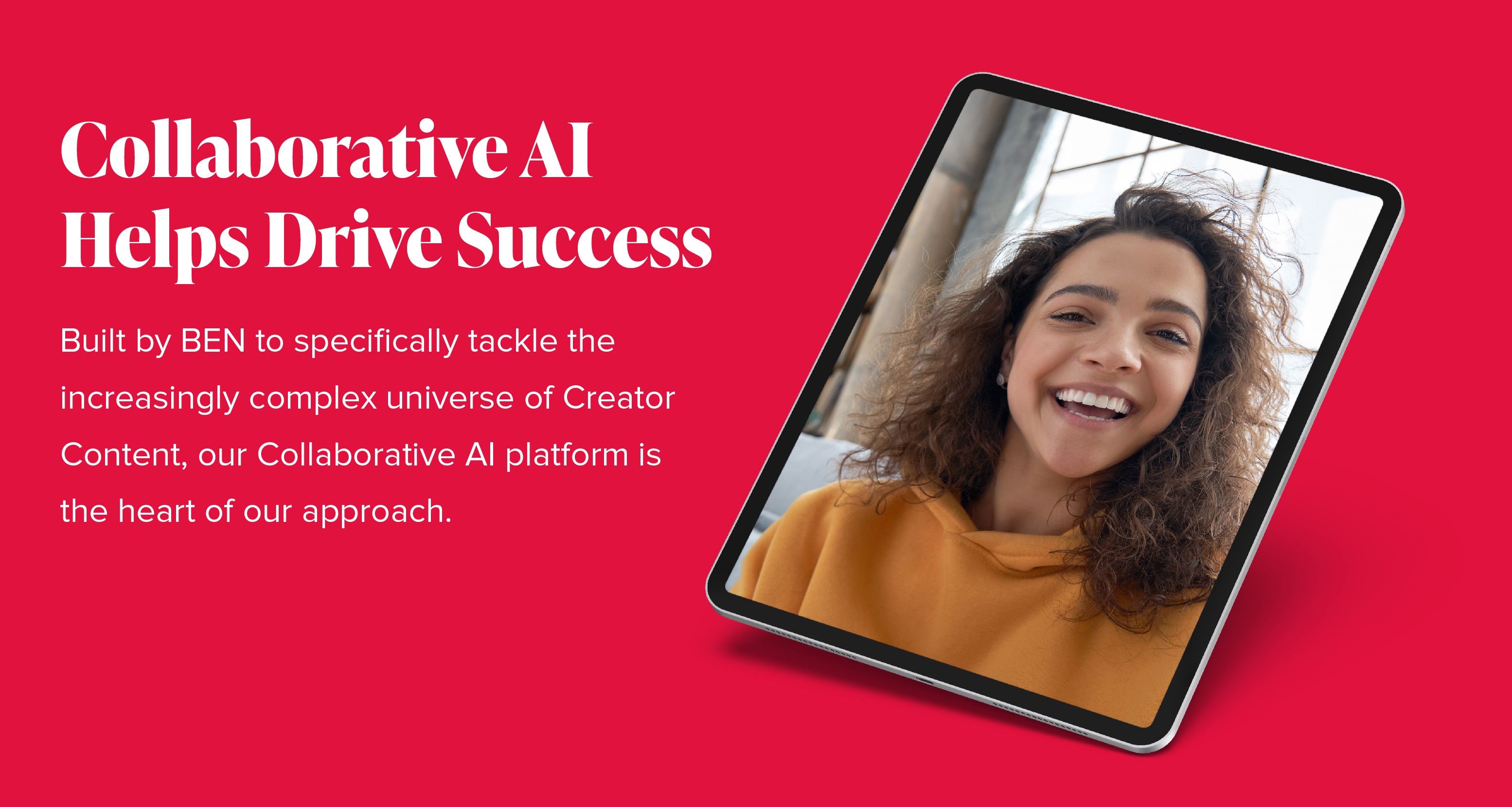 BEN has a global, full-service influencer marketing offering. We harness the influence of creators to build scalable, full-funnel brand content programs using our proven, data-driven approach. Powered by our custom-built AI, BEN's team of industry-leading experts creates a blueprint for success that deliver on any of your brand goals and exceed their potential.
About Ben
With technology that combines human-style learning and machine-powered scaling, we confidently create an approach that will build immense and measurable value for your brand. We take a decade of proprietary data, custom-built AI, and access to 8M+ creators, define the blueprint to your success, and help you get there.
Our approach prioritizes the alignment of brand, creators, and audiences from Day 1, removing barriers to progress and maximizing brand potential. The result? Powerful partnerships that guarantee predictable, reliable results.
Careers
Find out more about our latest opportunities on our Careers page
BEN Services
Product Placement
Influencer Marketing
Music Integrations
AI-driven Performance Guarantee
Global/Local Reach
Enduring Relations
Full Funnel Coverage
Audience-driven Approach
Team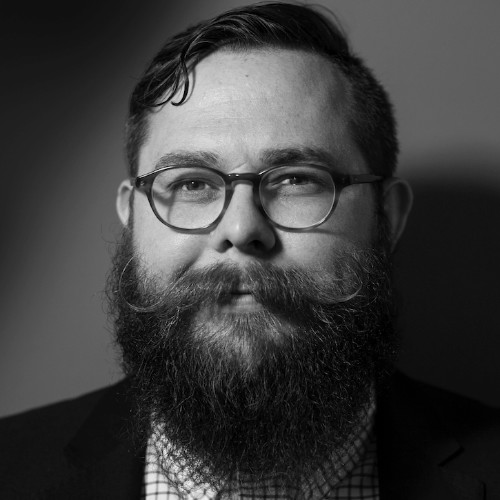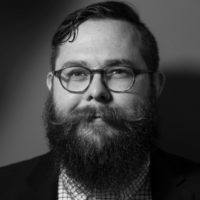 Ricky Ray Butler
Ricky Ray Butler is a 15 year digital entertainment veteran who has been at the forefront of reimagining the entertainment and advertising landscape in a world of ever growing digital content. He found Plaid Social Labs in 2009 which was later acquired by BEN Group. Today BEN Group is leading the way in helping architect the burgeoning creator economy with AI and deep learning. With the recent acquisition of TubeBuddy, BEN is helping the 9M+ influencers and creators on the platform to be more data driven, in addition to connecting brands to the right audiences in non-ad supported media across film, television, streaming, and influencer.
Office Locations
BEN Data
| | |
| --- | --- |
| Founded: | 2016 |
| Employees: | 201-500 |
Sources: Company Data, Press Reports, Linkedin, Twitter, Owler, SimilarWeb
BEN Info
BEN Insights
BEN Videos
BEN Podcasts
BEN Competitors and Alternatives
Sorry, we don't have these details yet. If you are a BEN representative, please get in touch to add additional information and contact options to your profile.